Accommodation in Barcelona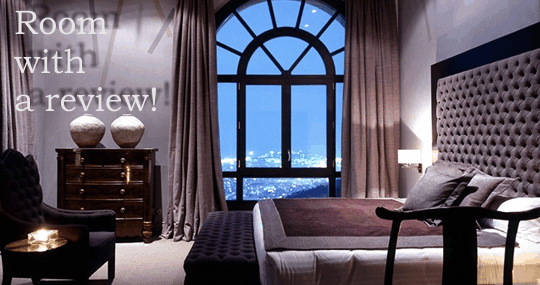 Accommodation in Barcelona

GSMA 2011 Visitors click here for GSMA visitor information and GSMA last minute hotels
BarcelonaYellow partners Booking.com - a top booking website. All top hotels are included. There are many search options. You can pay buy credit card, but you won't be billed until your stay. Each hotel has up-to-date photos with many guest reviews, so you are assured of an unbiased review of the hotel that suits you best in Barcelona with
hotel and room descriptions that live up to expectations. Barcelona has become one of the world's top holiday and top business destinations and top cultural cities. This is also a testament to the quality,
convenience and safety of online hotel booking in Barcelona

A good alternative to hotels is short stay apartments in Barcelona. Read about the advantages of short stay apartments and browse the big selection of flats that our preferred partners WaytoStay and FriendlyRentals can offer in Barcelona.

If you book your hotel in Barcelona through BarcelonaYellow.com, we have made sure that you will get value for money. BarcelonaYellow.com is a local Barcelona expert with years of experience. We have reviewed many online hotel booking companies. After reviewing and testing many potential partners, we chose to make an agreement with the online hotel booking system of Booking.com. BarcelonaYellow offers our users fast, simple and secure online hotel booking for over 400 hotels in the centre of Barcelona – and over 600 in the greater Barcelona area. We selected Booking.com as our hotel booking partner, because we judge them to be a very safe, user-friendly and dependable hotel booking partner with experience, a good reputation, a safe and user-friendly booking system. They are one of the biggest hotel websites in Europe, so there are always many fine hotels in Barcelona to chooose from.

The company was established in 1996 and is part of Priceline.com which is a NASDAQ listed company. They are Europe's leading online hotel reservations agency measured by room nights sold and have had since 1996 to finetune the security and booking systems. That is almost since the beginning of the Internet, so they are old hands at this. Through their website and the many trusted hotel booking partners like BarcelonaYellow, we work together to attract over 20 million unique visitors each month via the Internet from both leisure and business markets worldwide. BarcelonaYellow hotels can now offer our users competitive rates for any type of property, ranging from small independent hotels through to a five star luxury. The booking pages are available in 16 languages, including Catalan, and there are over 35000 hotels in 53 countries to choose from. The benefits of booking hotels in Barcelona for BarcelonaYellow users are:

Low Prices
As the market leader in Europe, BarcelonaYellow and Booking.com offers you highly competitive hotel rates in both cities and regional destinations – ranging from small family hotels through to luxury hotels.
No added reservation fees
BarcelonaYellow and Booking.com's reservation service is free of charge. We do not charge you any booking fees, administration fees, or cancellation fees.


Secure booking


Our reservation system is secure and your credit card and personal information is encrypted. We work to high standards and Booking.com guarantees your privacy.

As a Barcelona Yellow visitor not only do you get the best rates on hotels in Barcelona, but you can book hotels anywhere else in Spain or the world using the versatile and user friendly online booking system. It's easy to check the locations of hotels in Barcelona using built-in Google maps of Barcelona. All the Barcelona hotels have maps showing their exact location in Barcelona. You can also search for hotels in Barcelona near specific stations, or sights, or near the Barcelona exhibition centres. There are many hotel search options. All of the hotels that you can book via BarcelonaYellow.com have photos and descriptions and of course you can find plenty of real reviews by previous and recent guests. Hotels range from inexpensive hostels and guest houses to the most luxurious 5 star hotels that the city of Barcelona has to offer! If you live in Barcelona and are looking for hotels in other Spanish or European cities then click here to find International hotel booking deals.


Barcelona and Catalonia is a vert popular city to invest in holiday homes and this has created a large supply of holiday apartments that are available to rent for a shorter or longer period of time. For single or double occupancy the price of renting your own holiday apartment are similar to hotel rates although you usually get more space and much more privacy. The big savings are to be found when larger groups book and share an apartment in Barcelona.
This could be a family vacaction or a company visiting Barcelona to attend a trade fair or congress or other events in Barcelona. For a company a vacation apartment in Barcelona often gives you more privacy, more space, better working areas. For a family a holiday flat means more time together and big savings on hotels prices and meals by letting you cook some of the meals at home. For short term apartment rentals in Barcelona Yellow has partnered with a leading Barcelona holiday apartment rental company Oh-Barcelona to bring our visitors great deals on short term accommodation. You can find the booking form on the front of BarcelonaYellow.com. If you don't find anything you like there then visit our list of short term rental apartment companies in Barcelona

If you are in Barcelona looking to buy flat or apartment of your own then or perhaps looking for long-term rentals in Barcelona, why now consult our listings of real estate
agents in Barcelona.

Last Updated on Thursday, 08 December 2011 16:35