Barcelona scooter tours and rentals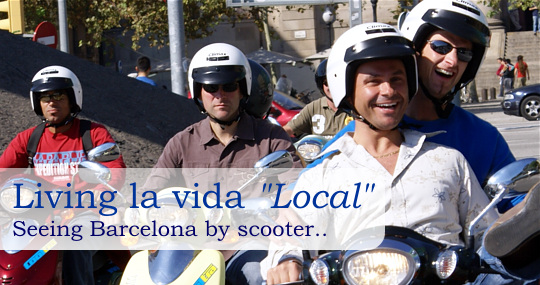 Scooter rentals Barcelona


Cooltra Motos of Barcelona are passionate about scooters. The name "Cooltra" comes from combining two words - cool and transport, while "motos" is the Spanish word for scooters. That's how Barcelona's first scooter rental company got its name, Cooltra Motos.



> Book a guided Barcelona scooter tour


Scooters are a perfect way to see Barcelona
A scooter is the perfect way to get around the streets of Barcelona for many reasons. It's fun. It's convenient. It's fast. You have freedom to explore. It's easy to park. A scooter really is cool transport! Perhaps the best thing about buzzing around Barcelona on a scooter is the unique glimpse that you get into the local culture. When you steer your scooter into the Catalan traffic, you really feel that you are right in the bloodstream of this vibrant city. There is something to see on every street and every corner.


Why choose Cooltra?
Cooltra has more than 300 scooters in Barcelona and Valencia offering scooter rentals, scooter city tours, scooter training courses, scooters for corporate events, scooter sales and more. Cooltra recognizes the importance of quality and safety. Traffic in Barcelona can be a bit challenging, so renting scooters from Cooltra in Barcelona and other cities must be a safe and fun experience. Every rental scooter is double checked before leaving the Cooltra Shop. Inexperienced drivers are evaluated before being allowed to rent a scooter and Cooltra has also launched "Cooltra Pilot", a scooter training course for first-time scooter riders in Barcelona.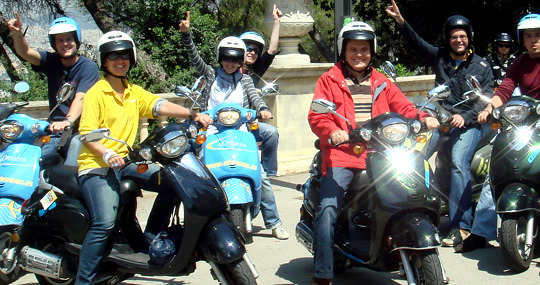 Book a guided Barcelona scooter tour


Other ways to see Barcelona



Last Updated on Sunday, 09 September 2012 23:01