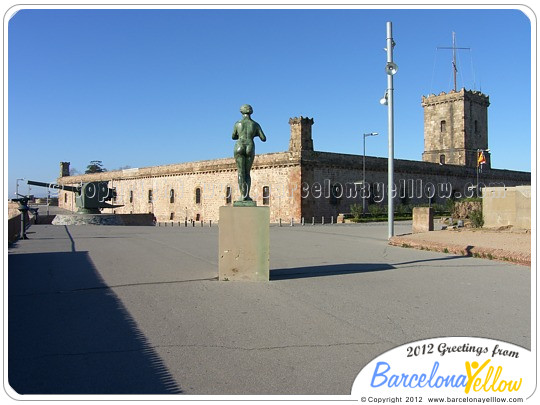 The views of Barcelona and the Mediterranean sea are wonderful from Montjuic.
They can be enjoyed both from the Montjuïc Fort - Castell de Montjuic, and other viewing points on the hill.
To get to the military fort, Castell de Montjuïc, and enjoy panoramic views on the way up,
take the Montjuic funicular train from metro station Paralel,
then cross the road and get the Teleferic de Montuic cable car that flies you up to the
highest point on Montjuic Mountain and to the fort of Castell de Montjuic.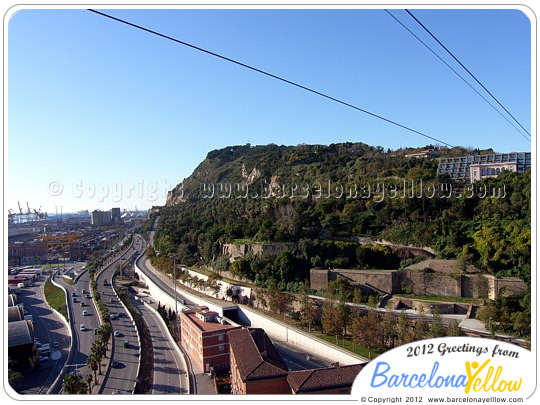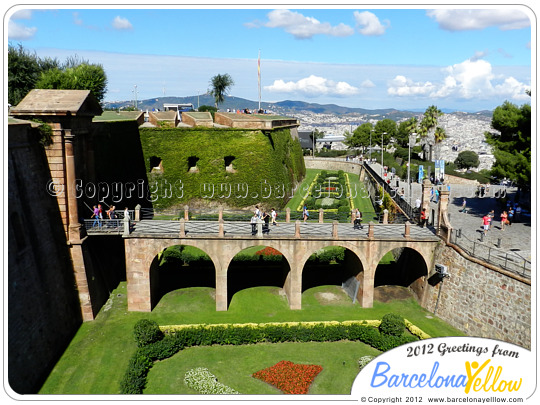 Satellite photo of the former military fort on Montjuic. > see more satellite photos of Barcelona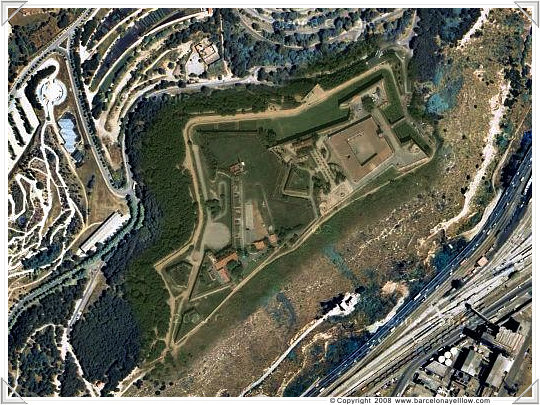 Montjuic has 2 cable cars. The Teleferic de Montjuic cable car is from Avenida Miramar to Montjuic castle. The other cable car is from Barceloneta beach to Montjuic and is called Transbordador Aeri del Port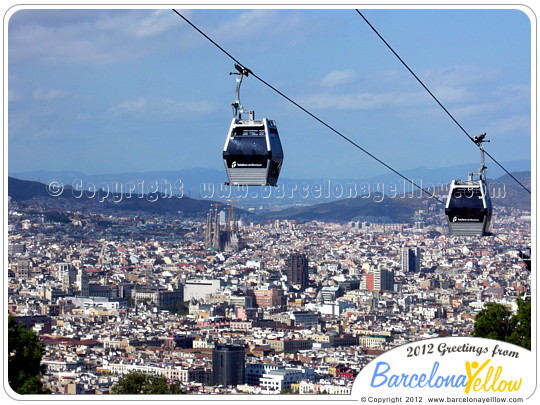 There are great views of the city from the roof of Montjuic Castle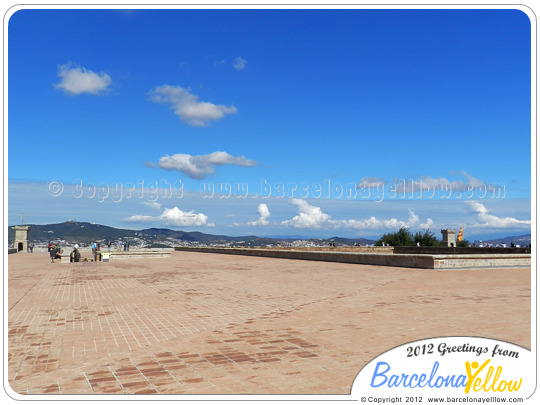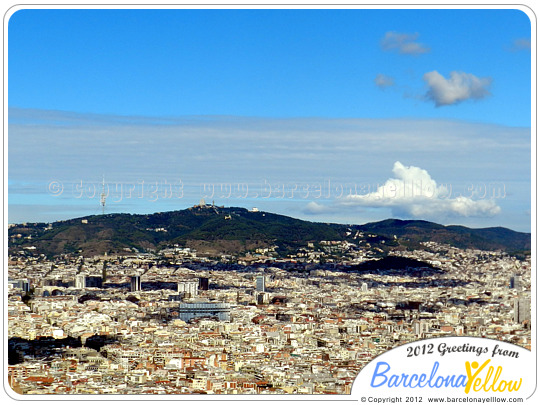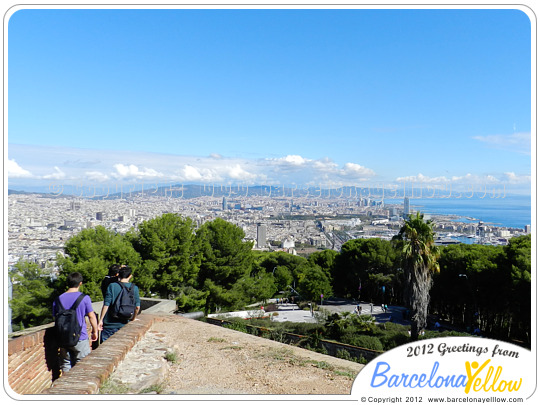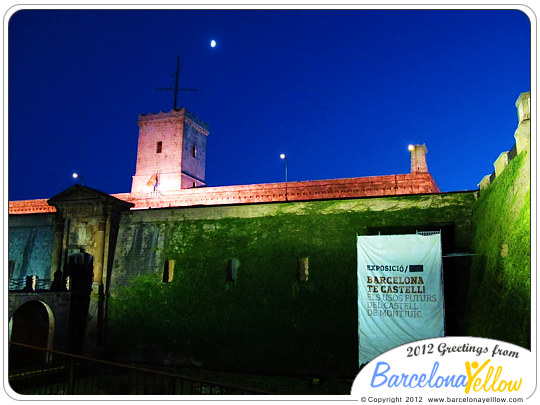 Sala Montjuic
organises summer open air cinema in moat of Montjuic Castle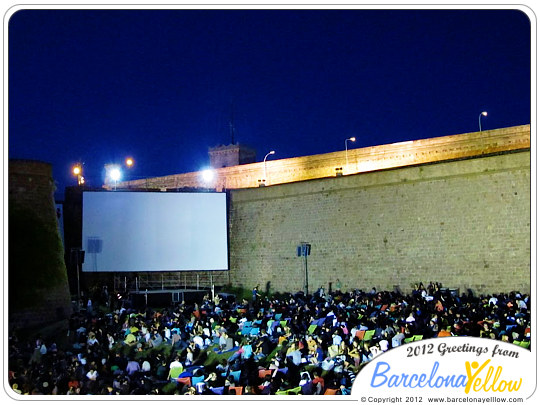 On 16th March 1794 French astronomers Jean Baptiste Joseph Delambre and Pierre François André Méchain measured the meridian arc distance from Dunkirk in France to Barcelona using this tower as a reference point in Barcelona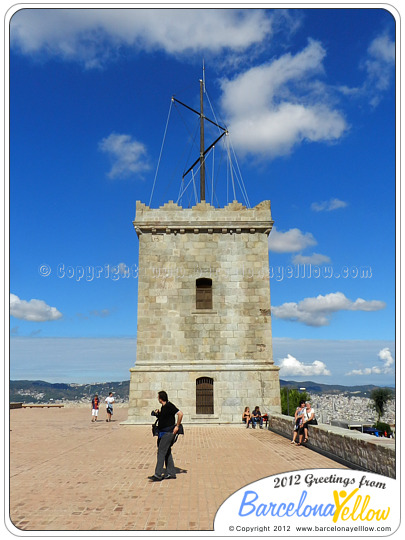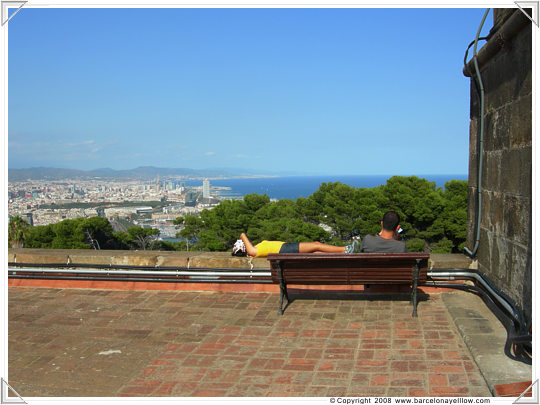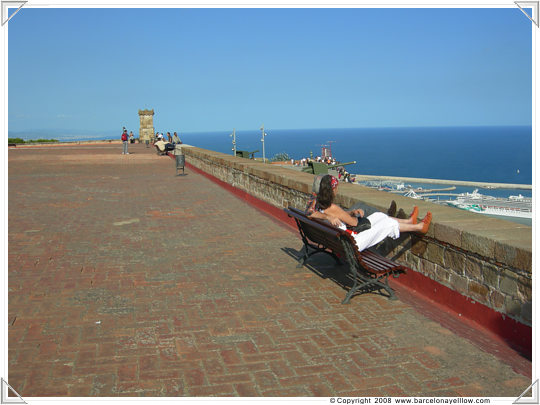 There is a cafe and shop in the castle courtyard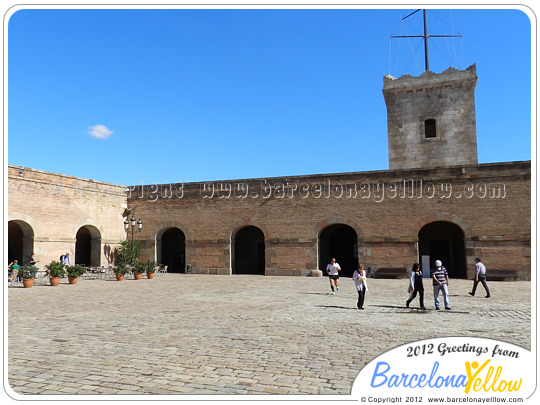 Visit Montjuic Castle on "Views of Barcelona" tour


The old canons are still on display