1. Montserrat mountain & Virgin of Montserrat
Montserrat is a world class tourist attraction and an area of great natural beauty and spirituality very close to Barcelona. See the unique rock formations of Montserrat. Take mountain trains and enjoy beautiful views stretching to the Pyrenees mountains and the Mediterranean sea. Visit the Monserrat monastery and basilica which has a thousand years of history. Perfect for day tours and half-day tours.
2. Costa Brava coast and beaches
Visit the beautiful villages and beaches of the famous Costa Brava coastline of Catalunya that starts just 1 hour north of Barcelona. In the winter you can enjoy the stunning scenery and in the summer you enjoy a swim in the crystal clear waters of the Costa Brava beaches and coves.
Photos Costa Brava beaches and coast

Small Group Girona and Costa Brava day tour
Small Group Costa Brava day tour
3. Andorra, France & Pyrenees Mountains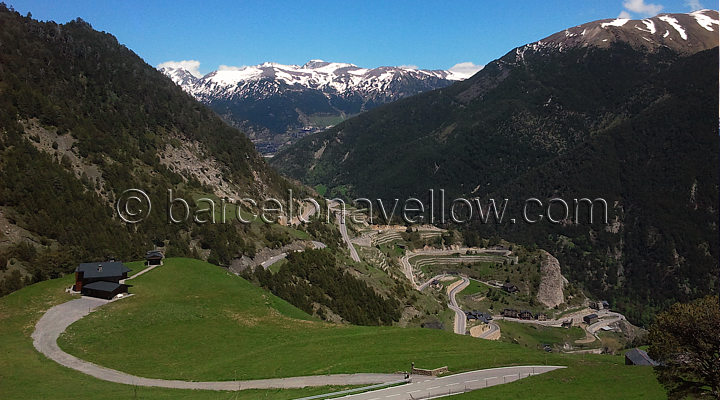 Andorra and the Pyrenees mountains. You can take a bus yourself from Barcelona and visit Andorra. Or spend a day tour in three countries in one day. Start in Spain, then visit France and Andorra and the beautiful Pyrenees mountains on a day tour from Barcelona to Andorra. Andorra is a small country entirely situated in the Pyrenees on the border between France and Spain. On a day road trip from Barcelona you will spend a unique and wonderful day crossing three country borders and mountain passes in one day while enjoying fantastic views, mountain roads and romanesque churches.


Pictures Andorra and Pyrenees Mountains
Small Group Day Tour to Andorra, France and Pyrenees
Small Group Day Tour to Pyrenees mountains
Small group Snow Day Tour to Andorra
4. Tarragona & Roman ruins of Tarraco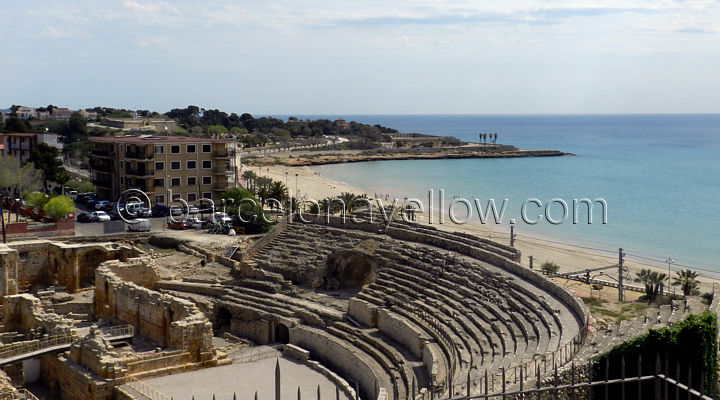 Tarragona is a beautiful coastal city just 1 hour south of Barcelona by car or train. It is the capital of the Spanish province of the same name and the capital of the Catalan comarca Tarragonès. Tarragona was the most important Roman city and the Roman capital city of Spain. The Roman imperial city was called Tarraco (full name Colonia Iulia Urbs Triumphalis Tarraco and there are many impressive roman ruins in Tarragona, including the Amphitheatre of Tarragona (pictured above), the Roman circus and the Roman aqueduct. The Roman ruins of Tarraco have been designated a UNESCO World Heritage Sites.
About Tarragona, Spain
Small Group Day Tour to Roman ruins Tarragona
5. Girona - City of Sieges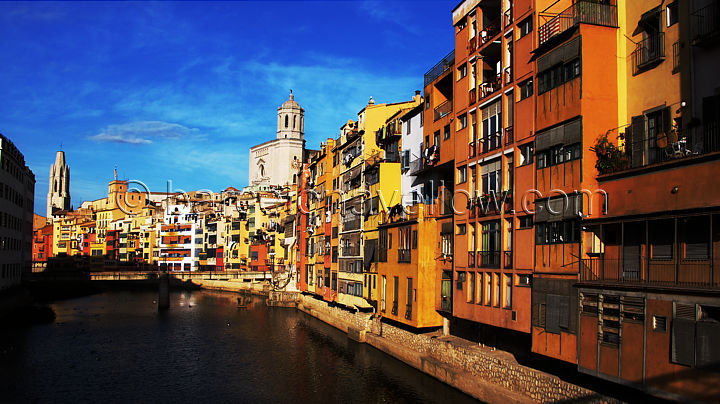 Girona is a historic jewel just over an hour north of Barcelona full of legend and beautry. No wonder they chose it to film popular TV show Games of Thrones in 2015. Girona is famous for its colourful hanging houses over the River Onyar, for the well preserved Medieval Jewish quarter and the walled Old Quarter (Barri Vell) with history dating back to Roman times..
About Girona
Photo gallery Girona, Spain

Small group tour Girona and Costa Brava from Barcelona
Small group Girona Half-day Tour from Barcelona

Large group Day tour Girona, Figueres, Dali Museum
Go to Girona yourself by train
6. Sitges - the St Tropez of Spain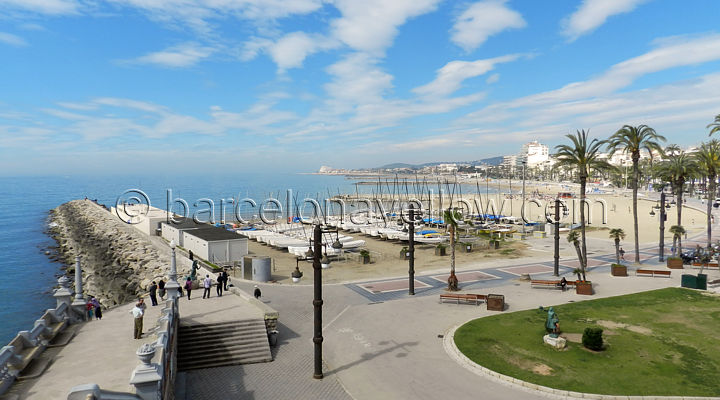 Sitges is a charming sea-side resort known as the St Tropez of Spain. Sitges is just south of Barcelona and can be visited by train or on a small group tour usually in connection with a visit to the wine areas of Catalunya or Montserrat mountains.
About Sitges
Pictures of Sitges
Small Group Half-day tours to Sitges
Go to Sitges yourself by train
7. Dali museums in Figueres, Portlligat & Pubol
Dali Triangle near Barcelona. Step into the world of Dali in Spain. In the birth city of of Figueres you can visit the world famous Salvador Dalí Museum. Then to complete the Dali Triangle visit his house-museum in Port Lligat and the Gala Dali house-museum in Pubol, both in the Costa Brava area.
About Figueres
About Salvador Dali
Full Day tour Girona, Figueres & Dali museum

Half-day Tour High speed train + Dali Museum (April to Nov)
© Copyright Barcelonayellow.com.
Do not copy from this page without permission.
All rights reserved