Black Friday Barcelona 2023
Viernes Negro Barcelona
Pre-Christmas discount shopping sales day

Date
:
Friday, November 24th, 2023
Location
:
Major stores & malls in Barcelona
Hashtag:

#blackfridaybarcelona
------------------------------------
Information continues under ad: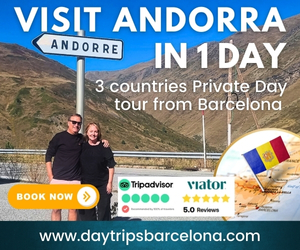 ------------------------------------
Shopping:

shopping areas
Barcelona
Description:
Black Friday Barcelona 2023. When is Black Friday 2023 in Spain? The big pre-Christmas sales day Black Friday/Viernes Negro in Barcelona and Spain is on
Friday, November 24, 2023
. There are often black Friday deals before and after this date.

Special offers
Visit
Barcelona shopping malls
for Black Friday deals.
Does Spain have Black Friday?
Yes. Spain and Barcelona have a Black Friday Shopping day on the same day as the USA and other European countries.
Most stores in Barcelona offers discounts of around 20% to 30% on Black Friday. Find best shopping areas in our
Barcelona Shopping Guide
.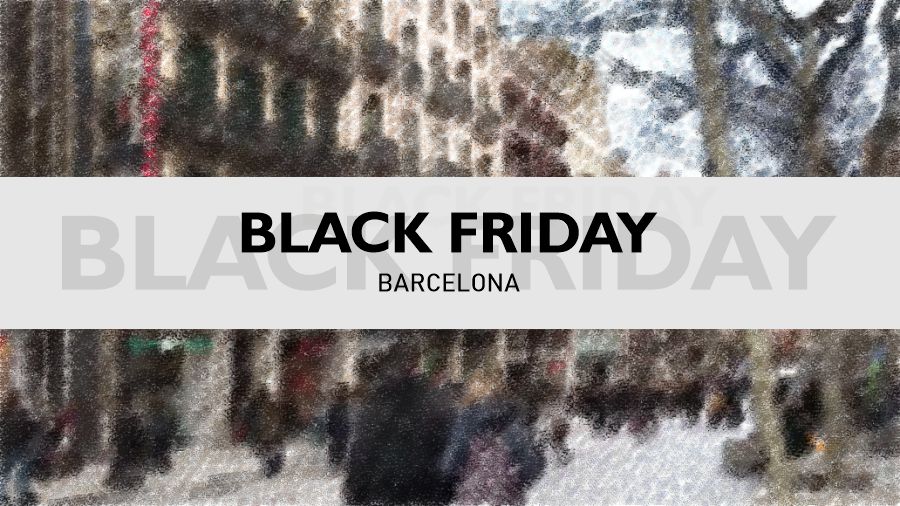 What is origin of Black Friday?
The term "Black Friday" has its origins in Philadelphia, USA, where it was first coined. It was the police who started using "Black Friday" to describe the intense traffic congestion that occurred on the day following Thanksgiving.
The term dates back to in 1961, and then spread to other areas of the country from 1975. Two decades later, the expression gained greater popularity. Some claim that this marked the time of year when Christmas sales commenced, and retailers began to turn a profit, transitioning from being "in the red" to being "in the black." This meant there is black ink on the bottom line of accounts instead of red ink. Red ink is used when a loss is made.
What is Black Week and Black days?
In Spain the retail sector now uses the term 'Black' to indicate offers of all kinds around Black Friday, which is why you see terms like 'Black Week' and 'Black days'.
Cyber Monday
Cyber Monday is on the Monday after the Thanksgiving holiday in the United States. Cyber Monday are sales by online retailers across the world.
What is Black Friday
Black Friday is the Friday following Thanksgiving Day in the United States of America (Thanksgiving is always on the fourth Thursday of November). In recent years this day is regarded as the beginning of the Christmas shopping season in the USA with many major retailers offering special sales and longer opening times. This special pre-Christmas shopping day has now spread across the globe and Barcelona also has a Black Friday shopping day with many Barcelona
shopping malls
,
Barcelona outlets
malls and
brand shops
offering special pre-Christmas sales and offers.
What is Cyber Monday?
Cyber Monday is a marketing term used to describe the Monday that follows the Thanksgiving holiday weekend in the United States. It falls on the first Monday after Thanksgiving, which is typically the fourth Thursday in November. Cyber Monday is often considered the online counterpart to Black Friday, which traditionally focuses on in-store shopping. On Cyber Monday, many retailers, both online and brick-and-mortar stores, offer significant discounts and promotions on a wide range of products, particularly electronics, gadgets, fashion items, and more. This shopping event encourages people to take advantage of online sales and deals, making it a popular day for holiday shopping. It has become a global phenomenon, with many countries adopting similar online sales events around the same time.
#blackfridaybarcelona
search Twitter
Related pages
Christmas guide Barcelona
Barcelona Christmas Calendar
Barcelona where to stay
© Copyright Barcelonayellow.com
Do not copy from this page without permission.
All rights reserved.