FC Barcelona football club called Barça. The official website of Futbol Club Barcelona (Barça) is
http://www.fcbarcelona.com
. The FC Barcelona football club was founded in 1899 by Swiss citizen Joan Gamper and a group of football enthusiasts from Switzerland, England and Barcelona. Gamper advertised in the newspaper for players to start the club. Since then Barcelona FC has become a symbol of Barcelona, of Catalonia and FC Barcelona is one of the 10 most famous and prestigious football clubs in the world.

FC Barcelona was a founding member of the Spanish league called
La Liga
in 1928. FC Barcelona has a long list of remarkable sporting achievements, among others having never been relegated from the Primera División, one of only three clubs in Spain to have achieved this. The others clubs are Real Madrid and Athletic Bilbao. FC Barcelona were also the very first Spanish La Liga champions and have won countless Spanish and European titles. The Barça colours are scarlet and blue and the club is often called "La Blaugrana" in Catalan which means "blue scarlet."
K.O - Kick off times FCB games

Kick-off time vary from match to match for league games, which can be at 19.00 or as late as 22:00. The only Barça games which have a fixed KO time are the Champions League games, which are always 20.45 CET time. So be sure to check KO times if you have
Barca tickets
by checking the FCB match calendar to check match kick-off times and date. The date can change until a few days before a game. The dates and times are usually published 5 to 10 days before a game and are always Central European Time CET time. Don't forget to visit the
FC Barcelona museum
and
FC Barcelona store
at the Camp Nou stadium
2015/16 President Josep Maria Bartomeu
2015/16 Coach: Luis Enrique
Hotels near Camp Nou stadium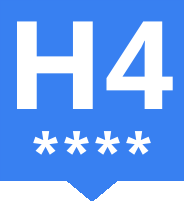 indicates best hotels near Camp Nou and the number of stars


indicates apartments near Camp Nou stadium
Stadium: Camp Nou
See Camp Nou map and book tours
Training centre: Ciutat Esportiva Joan Gamper in
Sant Joan Despí
Taxi to Camp Nou are about 10 to 15 euros from Barcelona city centre. The drive is about 10 minutes but can be longer in heavy traffic before a big event.
Disabled people should always enter the ground through gate 62. Inside the stadium there are two adapted ramps by the goals in the first tier, which are designed for wheelchair users. Please contact the club seating department to ask about availability. If coming with an assistant, that person gets in for free. Toilets are adapted for the disabled and there are parking spaces for the disabled just outside the grounds. FCB Museum visits are adapted for the disabled.
Smoking at Camp Nou
Smoking is prohibitied in all areas of Camp Nou including the stands