10 things to know about Barcelona when planning a visit
10 things to know about Barcelona
Plan your visit in 2023

Updated January 2023

Here are ten useful and important things to know about planning a visit to Barcelona, Spain.

Contact us if you have questions about what to do in Barcelona or visit some of our most popular webpages about Barcelona

Top 10 things to do and see in Barcelona
How to plan 3 days in Barcelona
Barcelona Events
Tours of Barcelona
When is best time to visit Barcelona?


Pre-book skip-the-line tickets
To avoid standing in line for hours, then pre-book skip-the-line tickets for the most popular museums and sights. We recommend skip-the-line tickets for the attractions of Sagrada familia church, Park Guell and the Picasso museum. Important: book directly with the attraction. 3rd party website add a big commission! Read more about these attractions and find links to skip-the-line tickets on our Barcelona Top 10 attractions page.


Where to stay in Barcelona?
There are four areas to stay in Barcelona which are most popular with tourists. These four areas are near central square Plaza Catalunya - or in Barcelona's old city called Ciutat Vella where you can find parts of the old gothic medieval city - or in the newer 19th century part of Barcelona called Eixample. See links below for maps and info.

Also popular in the summer are hotels near the beach. The old city is a little more vibrant and noisy, and great for walking around and exploring.

The Eixample area has the bulk of the modernist architecture by Gaudi and is very charming. Read more in our guide to best areas to stay in Barcelona

Where to stay in Barcelona
Best area for family with children


Shops are closed Sundays
Most Barcelona shops are closed on Sundays except some Sundays in July and August and some special shopping Sundays around Christmas.

So if you are on a weekend trip to Barcelona, then a good tip is to plan your shopping on Saturday and sightseeing on Sunday. See Barcelona shopping guide.

On Sundays only souvenir shops, restaurants, cafes, bars and tourist attractions are open in Barcelona, except for July and August when some big shops and mall open on some Sundays. For the rest of the year shopping centres and regular shops are closed on Sunday.

You can find most of the top brands designer shops in Barcelona. See list of Barcelona designer stores. The most exclusive designer brands are on the elegant shopping streets Passeig de Gracia and Avenida Diagonal and there are several big shopping malls in Barcelona.

The most central department store is El Corte Ingles on Plaza Catalunya. Small shops close for a couple of hours for lunch.

Big stores and malls are open all day and close around 8pm except shopping malls and departments stores which generally close at 10pm. Shopping outlets mall La Roca Village 1 hour north is open on Sundays. Maremagnum mall in Barcelona harbour area is always open on Sundays.

Barcelona Shopping Guide
Shopping malls Barcelona
Outlet malls Barcelona


Tipping in Spain
Tipping is not customary in Spain or Barcelona. If you feel you have been given excellent service then a tip is definately appreciated! We recommend leaving a small tip of upt to 5% at lunch - maybe upt to 10% at dinner - but no tip for breakfast or coffees. Generally you should only tip, if you feel like it. The Spanish and Catalans rarely tip very much, so do not feel that you have to leave a tip. Waiters and staff get minimum wage and do not live off tips.

Tipping in restaurants in generally restricted to a few euros for a good meal - perhaps up to 5%. Read more in our guide to tipping in Barcelona

Guide tipping barcelona
Restaurant guide Barcelona


Safety in Barcelona
Barcelona is a very safe city. It is safe to walk the streets both both during the day and night. The parts of Barcelona that can be a bit dangerous in the early hours of the morning are in the Raval area of Barcelona's old city which should avoided in the early hours of the morning and if you are alone.

But in our opinion, Barcelona is still a very safe city and violent crime is rare. Barcelona does still have pickpockets and bag thieves in popular tourist areas, so take normal precautions to safegaurd your possesions.

Safety tips Barcelona pick-pockets
Is Barcelona safe to visit


Barcelona meal times
Meals are eaten late in Barcelona and in Spain. Breakfast at hotels is early, but for workers breakast at cafes is usually taken for half-an-hour sometime between 9 to 11am.

Lunch is usually from 1 or 2pm to 4 or 5pm and dinner is from 9pm to 11 or 12pm. Bars and cafes are usually open all day and close at 1 o 2 in the morning.

Now in 2023 you can find many breakfast cafes that open at 7am - and you can find restuarants that serve early lunch and dinner meals with tourists in mind.

Restaurants in Barcelona


Barcelona nightlife times
Night clubs usually open at 11pm and free until 1am. After 1am there is a cover charge at most top Barcelona night clubs of 12 to 15 euros which includes 1 or 2 drinks. Nightclubs don´t usually fill up until 2am or even 3am. Then they stay open until 5am or later.
Top Barcelona nightclubs
Nightlife in Barcelona


What to see in Barcelona?
Barcelona has many top attractions and sights in the city. Check our list below. We also recommend a visit to Montserrat mountain and sanctuary, which is a world class attraction just outside Barcelona.

Other sights outside the city include Girona, Penedes wineries and the Costa Brava

See top Barcelona attractions
Day tours outside Barcelona
Book tours of Barcelona


Getting around Barcelona
For sightseeing tours in the city you can´t beat the hop-on-hop-off buses. Or take Barcelona metro trains, which are safe, cheap and air-conditioned (the station are not air-conditioned - only the trains) The Barcelona metro is open from 5 am to midnight Sunday to Friday - from 5 am to 2 am on Friday and all night on Saturday night and on the evenings before some public holidays. You can also take public transport buses, which are good value and air-conditioned.

How to get around Barcelona


Walking and bicycling
A visit to Barcelona means quite a lot of walking. One of the big attractions is Barcelona old city areas called "Ciutat Vella" and this is an area which is best explored on foot. Some of Barcelona top sights, like Park Guell, Montjuic hill and Tibidabo hill have quite steep walks and many steps in particular Park Guell, Montjuic hill, Tibidabo hill.

The metro system has many steps, so don´t venture down there if you have problems with steps or if you have heavy luggage. Not all stations have lifts and escalators especially when switching lines. Barcelona has a citybike system called Bicing, but this is only for residents not tourists, But for tourists there are many affordable bike rental shops. But bicycle with caution and always wear a helmet.

Bike rental in Barcelona
Bike tours Barcelona


Weather & seasons
Weather in Barcelona. Barcelona has a Mediterranean climate which is not tropical and not hot all year. A Mediterranean climate is a dry summer subtropical climate, which usually means very little rainfall (except for an occasional thunderstorm) during the months of spring and summer, with most of the rain falling during winter months.

So the Barcelona weather that you can expect will be long hot and dry summers and mild winters with some rainfall. Wear light summer clothes from May to end October and warmer clothes the rest of the year and winter clothes from January to March. There is really no best time to visit Barcelona because it is nice all year round, but if you want to swim and sunbathe, then come to Barcelona from May to September.

To see FC Barcelona play visit from August to May but check the FC Barcelona calendar of games first. For ski day tours from Barcelona visit from December to April and for general sightseeing all year is fine, but spring and autumn are cooler and marginally less crowded. But expect many tourists at the weekend all year round.

About weather
Barcelona city beaches
Day Tours from Barcelona


Barcelona practical information
The time zone of Barcelona is CET which is GMT +1.
The currency is euros
The telephone dialing country code for Spain - also called the International Dialling Code - for Spain is +34.
The electricity is 220-volt AC, 50Hz electrical current with a two-pin electrical plugs types C or F.
Visitors from the UK need adaptors
Visitors from USA need adaptors and 110/125V transformers.

Barcelona international airport is 20 km from the city center and is called El Prat.
Barcelona cruise ship terminals are very close to the city centre.
Barcelona useful visitor information


Pack hand sanitizer

Unfortunately many people in Spain - and tourists - cough into their hand and not their arm and they often don't wash hands after toilet visits, so bring hand sanitizer or buy it at local drugstores or supermarkets in Barcelona.


This page sponsored by




and by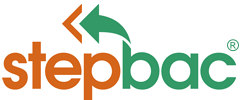 © Copyright Barcelonayellow.com
Do not copy from this page without permission.
All rights reserved


Last Updated on Monday, 02 January 2023 10:46