Scratch DJ Academy Spain
offers DJ classes and workshops in Barcelona, Spain.
DJ beginners
can start on the Scratch Barcelona Level 1 course which is the perfect starting point for anyone who wants to be a DJ. Scratch's experienced DJ instructors teach the students the fundamentals of mixing, blending, and scratching.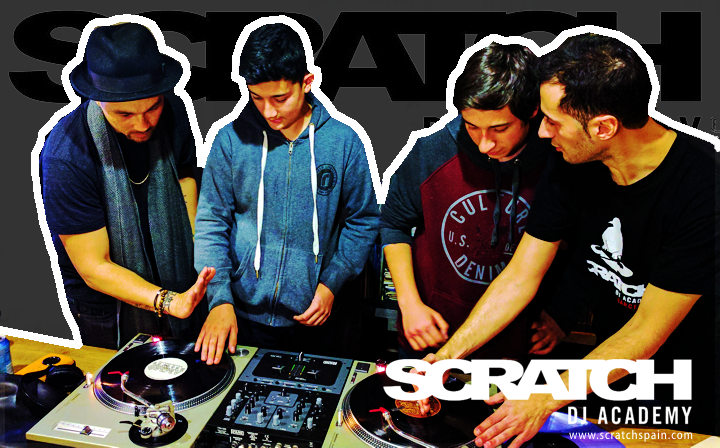 No matter what your music tastes or commitment level is Level 1 will teach you the fundamentals to get started on your journey. We provide all gear necessary for class.
Level 1 - you will learn:
• DJ history
• Basic music theory & song structure
• Ins & outs of equipment (turntables, mixers, speakers, etc.)
• Basic scratching & timing
The Level 1 course meets once a week for 6 weeks
New courses start on a regular basis
The total cost, including all class materials is 250€
Students must be 12 or over to participate
Book Barcelona Level 1 DJ course
Profile Scratch DJ Academy Spain