La Mercè 2017 - Sardanes inaugurals
Sardanes danceEvent date:
Friday 22nd September 2017
Event time:
7pm - 19:00
Event location:
Av. de la Cathedral
in front of Barcelona Cathedral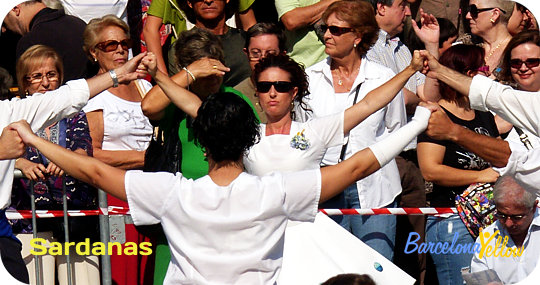 Sardanes inaugurals. Sardanes is the traditional folk dance of Catalunya. The
cobla
is the band that plays at Sardanes dances.
About Sardanes dancing
Top things to do Mercè 2017
Tweet about this event
© Copyright Barcelonayellow.com.
Do not copy from this page without permission.
All rights reserved.