Beaches north of Barcelona - How to get there?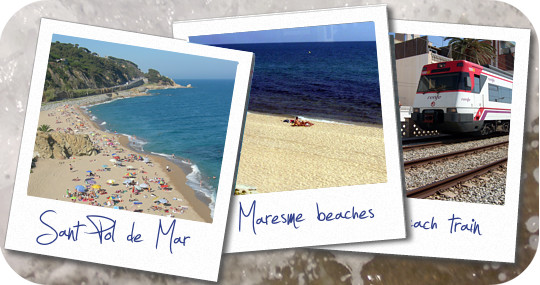 How to get to Beaches north of Barcelona

How to get to beaches north of Barcelona.

There are many great beaches north of Barcelona that are easy and inexpensive to visit. Find out how where the best beaches are north of Barcelona, Spain Barcelona has lovely beaches in the city, but they can be quite crowded in the peak summer months. If you would like a little more space and prefer wider beaches with nicer sand and clearer water, then head for the beaches north of Barcelona on the Maresme coast. For just 5 to 10 euros for a single ticket, you can take a comfortable air-conditioned train up the coast to lovely beaches north of Barcelona. The railway tracks are next to the coast so there are lovely sea views all the way. The coastline north of Barcelona is called "El Maresme" and is located between Barcelona and the Costa Brava coast of Spain.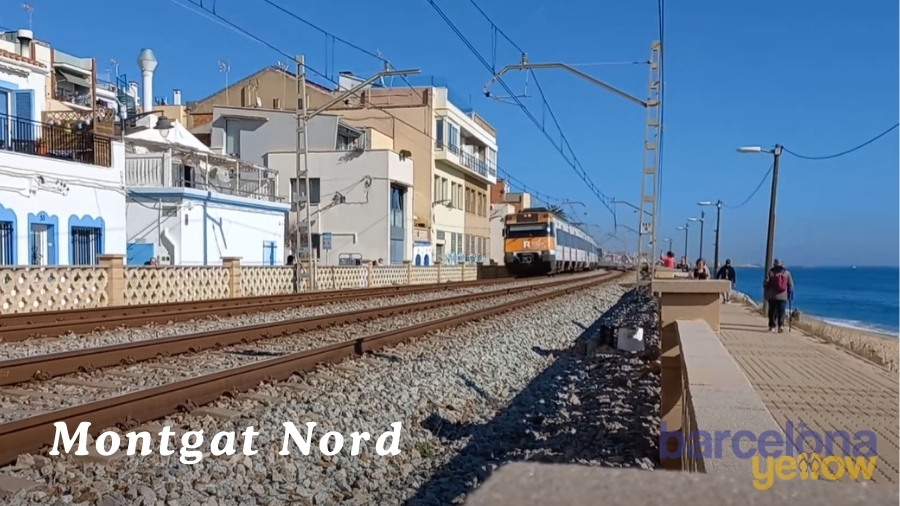 It is quite easy and affordable to get to beaches north of Barcelona. Go to Barcelona's main square, Plaza Catalunya - go underground to the railway station and take the Renfe Rodalies R1 train in the direction to the end station called Maçenet-Massanes. You can also catch the R1 line from the Barcelona stations Sants, Arc de Triomf or Clot.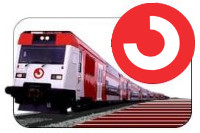 Renfe is the Spanish railway company. "Rodalies" is the name of regional trains from Barcelona. You will also sometimes see the name "Cercanias," which is the Spanish name for regional trains. Look for signs at the station with the red circle and C symbol.
Ticket prices are quite cheap, but the fare varies depending on how far up the coast you want to go and how many of the six zones your will travel through. In 2013 a one hour train journey to the beach at Sant Pol de Mar on the Maresme coast will be around € 9 for a return ticket which is called "ida y vuelta" in Spanish.

You can buy train tickets using the touch screen ticket machines at the station or at the ticket booths. There is a different price for each station, so you must decide in advance when you buy the ticket, where you want to get off. For a single ticket choose "ida" - and for a return ticket choose "ida y vuelta."

The train to beaches north of Barcelona is the R1 BLUE LINE in the direction of Maçenet-Massanes. Please note that some of the trains on the R1 line only go from Barcelona as far as Mataró. The trains to Mataro leave every 10 -12 minutes, so if you pick a beach before Mataró, you won't have to wait long for a train. If you want to go further north than Mataró, then make sure to take the trains heading to BLANES, or to the end station Maçenet-Massanes.

Renfe rodalies trains timetables and ticket prices
PDF map Barcelona rodalies trains network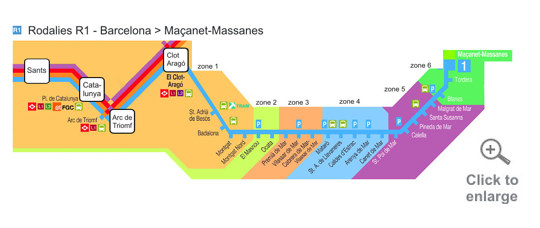 Which are the best beaches north of Barcelona?
If you don't have much time and just want to get out of the city, then go to one of the first beaches outside Barcelona. The beach at Badalona is long and nice with good facilities and a pier, but this is also an urban beach. Badalona is Spain's 4th largest city so the beach can be as crowded as Barcelona. Try Mongat beach instead for a short beach trip outside Barcelona that won't take too long or cost too much. Get off at Montgat Nord station. You can get off at Montgat station too - the stop before Montgat Nord - but then it is a longer walk to the beach. If you get off at Montgat Nord you can step off the train and onto the beach. After Montgat Nord station the train goes along the coast. It is a very nice journey and there are many great beaches which are all next to the railway tracks. We can recommend them all. All the beaches north of Barcelona have great little beach cafes called "chiringuitos" which are often cosier than the chiringuitos on Barcelona's beaches.


Best beaches north of Barcelona:

Montgat: Just 25 minutes from Plaza Catalunya. This is the first beach outside both Barcelona and Badalona, which you can see in the distance. You really get the feeling that you have left the city and the beach and sand is clean and big. Under 5 euros for return ticket.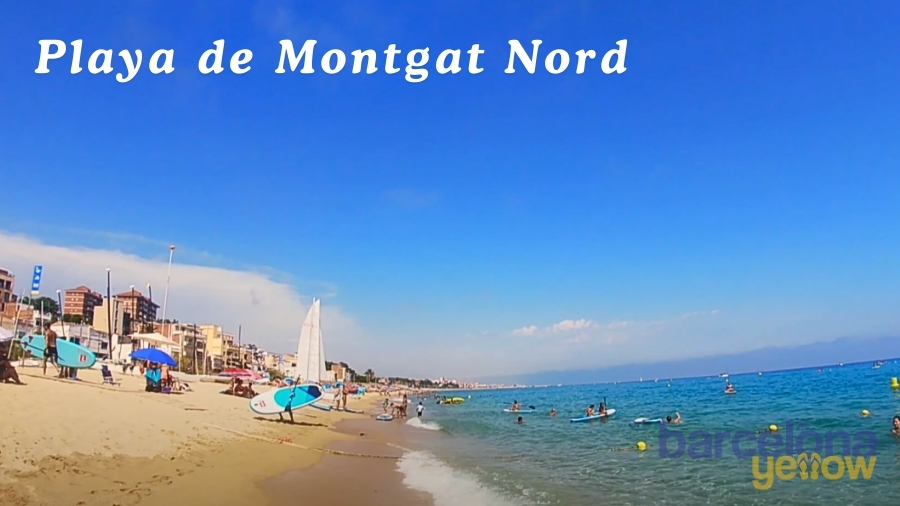 Caldes D'Estrach. Nice beach area with twenty charming modernist villas lining the beach road, which is called "Passeig dels Anglesos." These impressive villas definately add a touch of class to the beach scenery. They were built during Barcelona's modernist heyday in the late 19th century, when the upper classes started spending holidays in Caldes D'Estrac. Some of the villas were subsequently used as embassies during the civil war and today they are private residences or businesses. The village of Caldes D'Estrach is quaint village (once you have passed the highway and railway) and there are a couple of nice things to do to fill an afternoon. One is the thermal baths where you can enjoy all kinds of massages - and the other is to visit the Palau Foundation art museum in Caldes D'Estrac, which has a interesting collection of Picasso notes and sketches and some works by Catalan painters. Next to the museum you can find the entrance to the "Parc de can Muntanyà" which is a lovely hill park with nice views of the surroundings and the sea.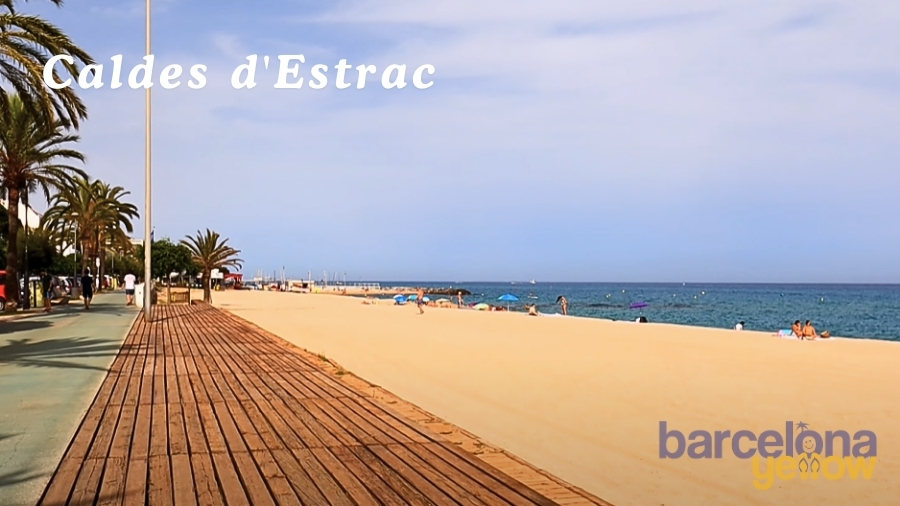 Sant Pol de Mar. Lovely beaches with rocky outcrops gives Sant Pol a Costa Brava sort of feel. San Pol de Mar is a nice little village on the beach with fishermans' cottages surrounding the 11th-century church of Sant Pau which also has sections that date back to 6th and 10th centuries. If you like excellent food, then book a table at the 2 star Michelin restaurant Restaurant Sant Pau owned by Catalan star chef Carme Ruscalleda i Serra and her husband Toni Balam.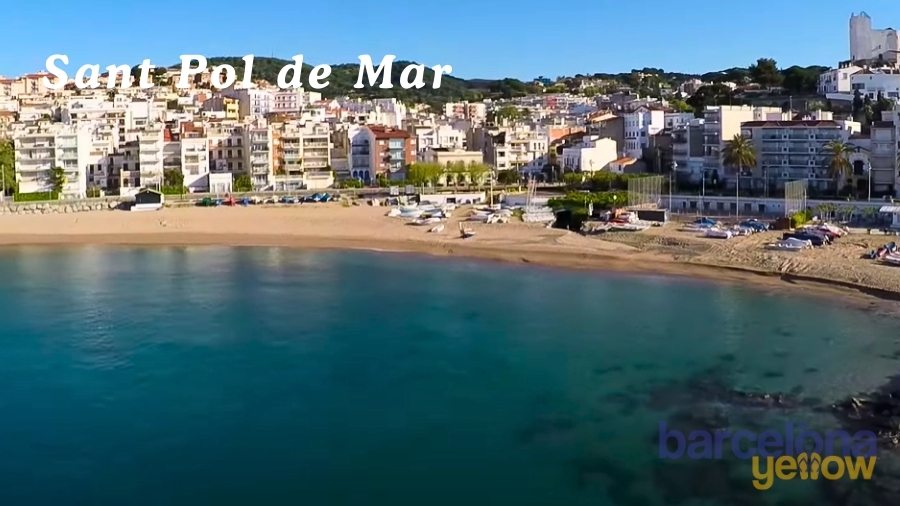 Some of the stations / beaches north of Barcelona. The travel times below are for trains that stop at all the stations.

Badalona - nice beach with pier
Montgat Nord - (approx 25 minutes from Pl Catalunya)
Ocata - very big wide beach
Caldes d'Estrac - (approx 50 minutes from Pl Catalunya) - very nice beaches & nice village
Arenys de Mar - nice beaches
Canet de Mar - nice beaches
Sant Pol de Mar (approx 1 hour 5 mins from Pl Catalunya) - very nice beaches
Calella - resort town with nice big beach but very touristy


Costa Brava beaches north of Barcelona

The best beaches near Barcelona are the famous beaches of the Costa Brava. But it is quite difficult to get to the Costa Brava beaches from Barcelona. There are no direct train connections from Barcelona to the Costa Brava beaches so you have to take the bus to most Costa Brava beach resorts from Barcelona. The journey time is quite long as the beaches are around 2 hours by bus from Barcelona and then you will have to take extra taxis to get to the best beaches and coves. If you want to spend a lovely day at Costa Brava beaches, then we recommend that you book a small group Costa Brava beach tour from Barcelona. The tour company will pick you up and take you to the nicest beaches and look after you all day.





Related beach articles

Barcelona beaches
Beaches south of Barcelona

© Copyright Barcelonayellow.com
All rights reserved.
Do not copy text or pictures on this page without permission


Last Updated on Sunday, 10 December 2017 11:46