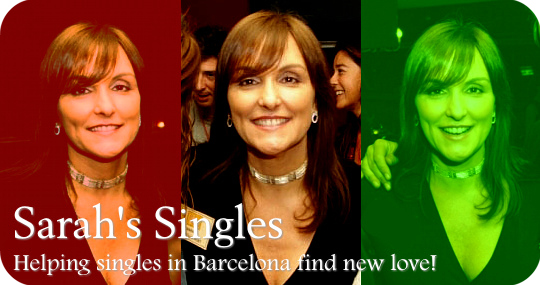 Speed Dating in Barcelona

BarcelonaYellow interviewed charming Sarah Allibone of Dateclubconnect Spain. In just a few years Sarah has built DateClubConnect into one of the leading speeddating and singles events companies in Barcelona and Spain.

> Find Speed dating events in Barcelona

Since 2005, Sarah Allibone of Dateclubconnect Spain has hosted more than 200 very successful speed dating events and international parties for singles all over Spain. Sarah is from the West Midlands in England, but has made her home in Barcelona since 2004. She had a background in accountancy, book-keeping and IT prior to coming to Barcelona, but switched accountancy in the Midlands for Speed Dating in Barcelona. The DateClubConnect idea itself was inspired by Sarah''s own experiences. While still in the UK, Sarah found herself single after a long relationship, and as is often the case after a break-up, you lose both your partner and often some mutual friends. Sarah wanted to meet lots of new people quickly and tried speed dating in the UK. She loved it" because she met some really interesting people and ended up dating a really great guy for a few months.

Then she moved to Spain in 2004 and wanted to meet new people here. After some disappointing experiences Sarah decided to start her own Speeddating company in Barcelona in 2005 with the idea that Speed dating in Barcelona should be lots of fun and that participants should have the best possible chance of meeting someone they really like. In Spain that is called meeting your ""media naranja"" (half orange) Sarah's company was an instant hit and most of the singles events are full.

Sarah tells us, "One of the reasons my events are popular is because I invite around 15 guys and 15 girls. They each have 5 minutes to talk to each other before moving to the next date at the next table. This formula has worked really well! I also wanted my events to be at really nice, centrally located venues to attract a good mix of 'international' people and locals.""

At a Dateclubconnect event in Barcelona you will meet a fun crowd of professional, cosmopolitan, happy, social, intelligent, attractive, open-minded 25 to 50 year olds. DateClub members are 60% Spanish/Catalan, 40% international from all parts of the world. You can visit the Dateclubconnect blog to see photos from past events.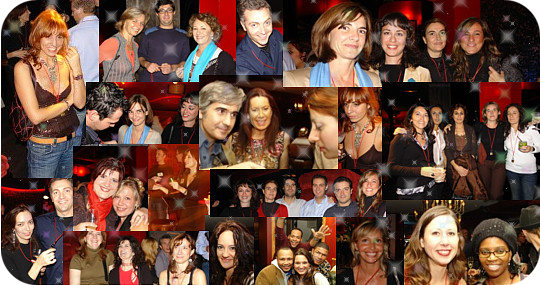 Dateclubconnect's blog has photos of speed dating parties in Barcelona


Sarah, ""The best thing about these lovely people at my events is their positive attitude to life. They don''t sit around moaning about being lonely or single, but actively do something to change their lives for the better, and they are open to trying new things. They really are all lovely people and that is why so many have matched or found new friends. People always seem to have a great time at the events and I have a lot many repeat customers who keep coming a few times until they meet someone they really like. And actually some of my dearest and closest friends here in Barcelona, are people I have met at my own events, so it's a good way to make friends too."


The job is hard work, but it has nice rewards. Sarah, "Meeting people is a big part. I am an old fashioned romantic and what I love most are the success stories. Being single is not always easy and some people find it very hard to be single and they are lonely. So for me it is very rewarding to know that thanks to my efforts and events, there are couples in Barcelona and Spain, who are now in long term relationships, living together and also now married with children. Isn''t that great? I also know that many people have formed many new friendships from the events and stay in touch with each other afterwards."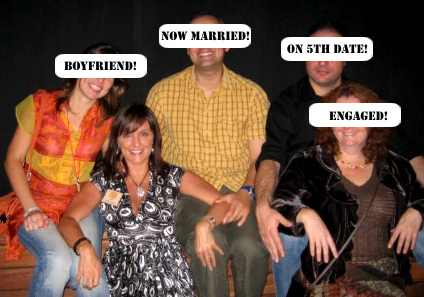 After Sarah's International dating parties


Some practical advice before signing up for Dateclubconnect speeddating event. Sarah, "Mae West said you are never too old to become younger. And I agree completely. I think we place far too much emphasis on insignificant measurements and comparisons like age, income and weight. Finding a soul mate is about understanding that love is an emotion that can''t be measured or compared. You either feel it or you don''t. Also very important. Don''t expect to meet 'the one' at the very first event you come to. You might do if you are lucky, but you might not. So keep trying and I can almost guarantee that you will meet someone after just a few times. Every event is completely different as the 'mix' of people varies, so each event will be a unique experience. And PLEASE book early as possible because it really helps to organize a great event for everyone! "


Find Speed Dating and International Singles Parties in Barcelona at www.dateclubconnect.com



© 2012 Copyright Barcelonayellow.com. All rights reserved. Do not copy text or images on this page without permission