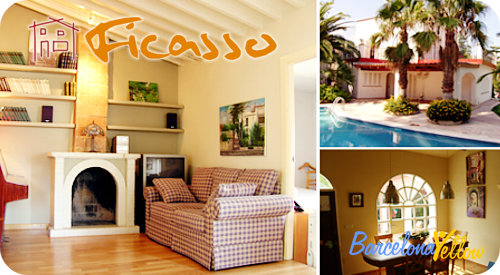 Ficasso real estate in Barcelona



Buying property in Barcelona. Ficasso Real Estate Barcelona is a specialised property company in Barcelona, that has a good name in the crowded Barcelona real estate market. One of the reasons that Ficasso is popular is an eclectic mix of fabulous flats, attics, lofts for sale and for long term rent in Barcelona. Another reason is perhaps that Ficasso Real Estate has a way of doing things that seems to keep customers happy. We interviewed Eileen Mather, who owns and runs Ficasso, to find out why Ficasso is a popular choice with people, who are moving to Barcelona and thinking of buying property in Barcelona and the surrounding areas.

Why is Ficasso a good choice?
Eileen: Basically when we get involved with a property deal, we try to look at the entire process as if we were buying and selling our own property - not someone else's. So we take it very seriously and very personally! Buying and selling property in Barcelona is not difficult, but procedures can be complicated. We like to make sure that everything is clear and agreed and goes smoothly. We accomplish this by careful planning, checking, double checking and then more checking. You need to check a lot and to have patience.

Customer service
We think customers have earned a lot of attention and respect because they haven chosen us to help them with something as important as buying an apartment. It a big decision and important decision and they deserve our respect and attention! Also we are very aware that if you are buying a home to live in yourself then we are involved in a very important part of people's lives. A good home is essential to good living. That's why people use the phrase to feel "at home." There is no better feeling than feeling at home. To get that feeling you need to be completely happy in your home in every way. In your home you should you should feel most happy, most safe, most content and most comfortable. It should be where you can truly be free to be yourself. It's where you can recharge your batteries to get new energy you need for other aspects of life. So your home is your base station in life. It's where you start and finish each day – it's the foundation of happy living.

Property in Barcelona
Ficasso has many overseas clients, who are relocating to Barcelona for the first time. We also have clients already in Barcelona, both foreign residents and local residents, who want to buy their first property or move into a different area of town. Spain and Catalonia are famous for many things, but good service is not quite top of the list. I think that the Spanish and Catalan clients really appreciate our quick response and service minded attitude.

Ficasso helps you move to Barcelona
Ficasso has years of experience to help you make the right decision about which areas of Barcelona you might like to live in. Even though Barcelona is quite a small city the areas of town differ quite dramatically and so do the life style possibilities. You can live in the hills with a sea view, you can live by the sea with a mountain view or you can live in the middle of town with both. You can live in a beautiful historic flat in the old parts of Barcelona or a brand new development in high rise. Each of the nine districts of Barcelona has different and unique qualities. The possibilities are quite endless. Ficasso Real Estate knows a lot about the city and the different areas of Barcelona, because we have lived in them, so we can advise people well on the pro/cons of each area. When you have decided on areas and the style of flat we show you what we have in the area that you like best.

Property tips
We have many. But the best tip I can give is not to look for the perfect home but look for the right home and make it perfect.

Barcelona Market developments
Right now there are great bargains out there for buyers. If you are a seller then you can choose to adjust the prices to suit the market or do what many are doing, which is hang on to your property and consider a long-term rental instead. Barcelona will always be a good long-term property investments in the world because of its unique profile, location and climate. That will never change, so buying property in Barcelona is still a good long term investment. Barcelona is almost unique in the world. Where else can you find so many qualities in one city? Again and again Barcelona has been hailed as a top city to live and work.

Rentals apartments in Barcelona
Ficasso only offer long-term rentals in Barcelona. A good tip for renting long-term flats in Barcelona is probably to move fast because the good flats and apartments move very quickly. Sometimes we barely have time to publish a flat on the Ficasso website before it is rented out and we have to take it off again.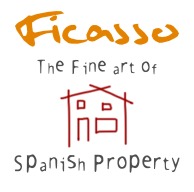 Website www.ficasso.com




Last Updated on Tuesday, 09 January 2018 18:57