European Balloon Festival
Igualada near Barcelona

Event date:
10th to 14th July 2019
Event location:
Igualada
near Barcelona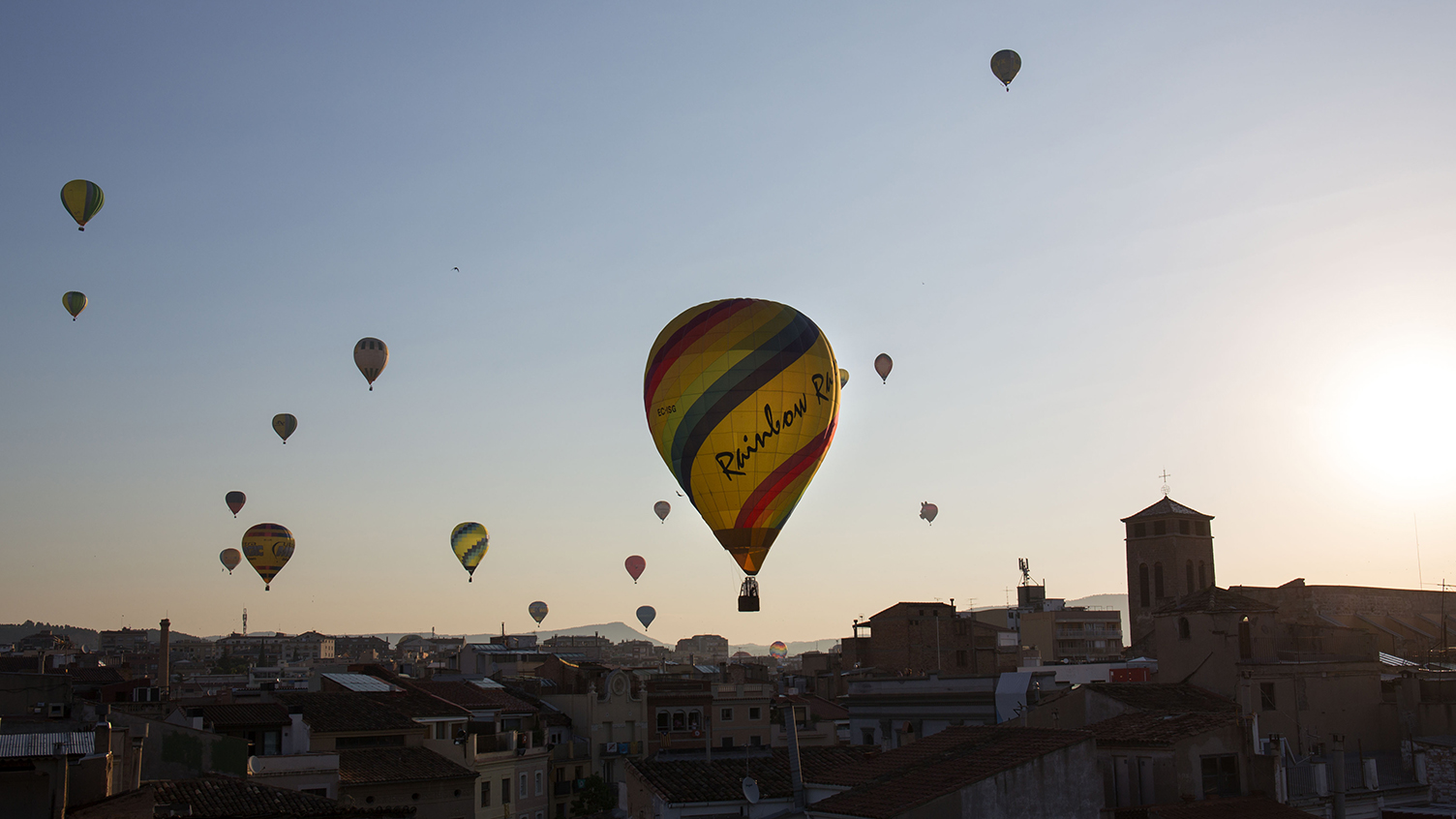 European Balloon
Festival Barcelona. Biggest balloon festival in Spain near Barcelona and one of the biggest in Europe.
It takes place every summer in the town of Igualada, which is located 1 hour from Barcelona by car or train.
There are good bus and ferrocarril train connections from Barcelona to Igualada.
More than 40 hot air balloons from around the world take to the sky during the festival.
Crowds of up to 25,000 spectators come to watch the colourful and amazing sight of the sky dotted with so many hot air balloons.
Twitter EBF
© Copyright Barcelonayellow.com
Do not copy any text on this page without permission
All rights reserved.