Free health book
Stepbac is a simple and effective method to understand why we often make unhealthy lifestyle choices and to change them and take back control of one's health.
The Stepbac method is a series of easy-to-read self-help books to help people understand how and why they were manipulated and tricked into unhealthy lifestyle choices and bad habits.
Stepbac from Overeating explains a simple way to replace many unhealthy food shopping and overeating habits with a single new habit of taking a "Stepbac" to a healthier lifestyle.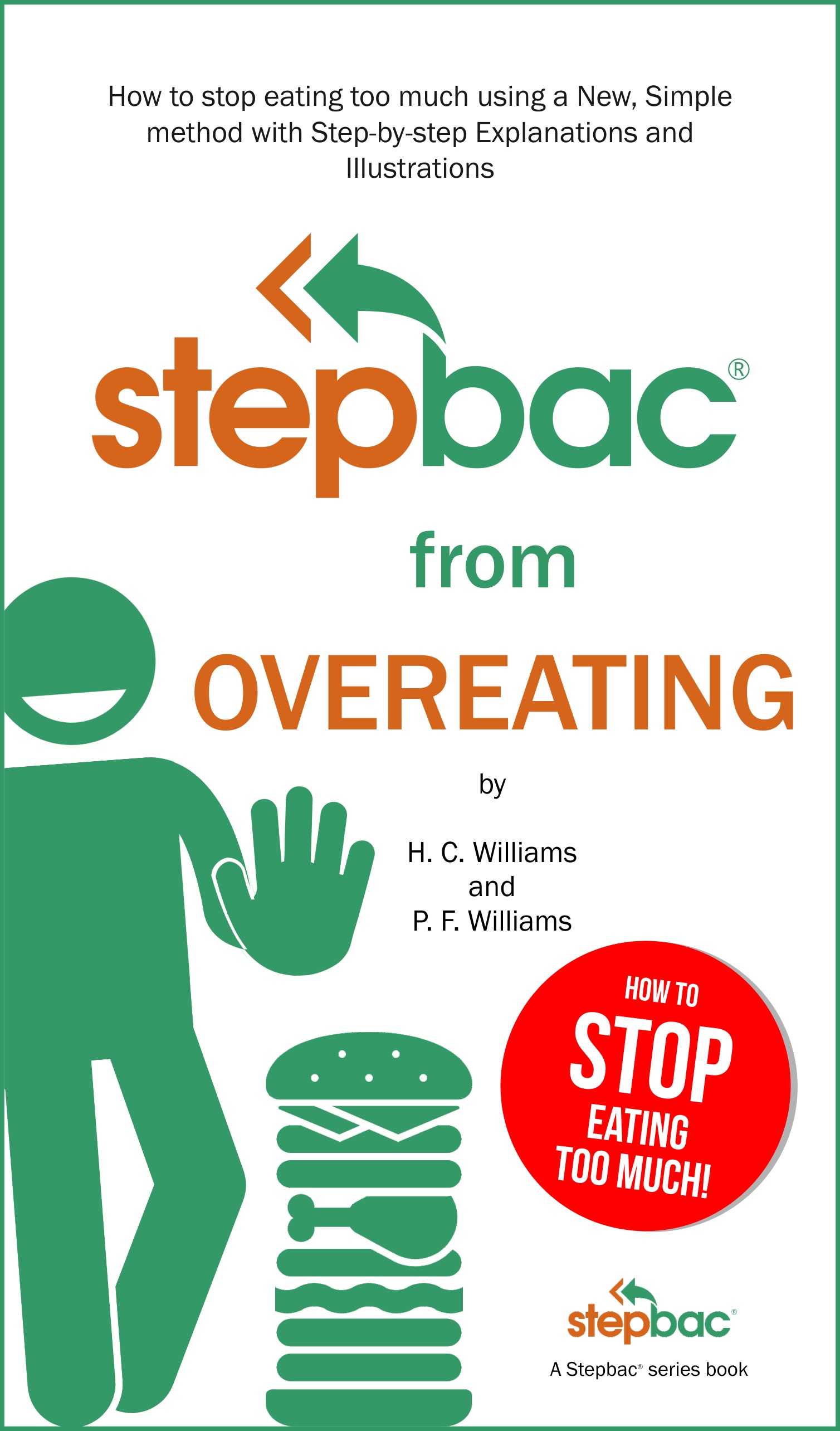 Stepbac from Overeating
by H.C. Williams and P.F. Williams
Download free ebook
edition of
"Stepbac from Overeating"
which in 2020 topped at #3 on Amazon's health book list.
Barcelona based
Stepbac
writers are giving away their 214 page weight health book which can be read on all popular ereaders and Kindle devices during the Covid-19 pandemic and all through 2020.
Download it on the Stepbac website or if you are in the USA you can download a free edition from
Amazon
,
Barnes & Noble
or
Kobo
.com. Also available in paperback.
Stepbac from Smoking
by H.C. Williams and P.F. Williams
Stepbac from Smoking
is easy, fast and fun, both to read and understand with over 40 clear illustrations and diagrams to help explain exactly how smoking affects you and how to stop smoking using the easy Stepbac
®
method. This book and method will help you take a "Stepbac
®
" to the time in your life before you started smoking, so that you can take back control of your life and change your smoking habit to a non-smoking habit. Visit website
www.stepbac.com
Buy Stepbac from Smoking
SPONSORED listing. Stepbac® is a site sponsor of Barcelonayellow.com