Fira de Santa Llúcia Christmas market
Feria de Santa Lucia Christmas market 2017
Event date:
Fri 24th November to Sat 23rd December 2017
Opening times:
open daily from 10.30 to 22.30.
Event location:
Avenida de la Catedral
in gothic area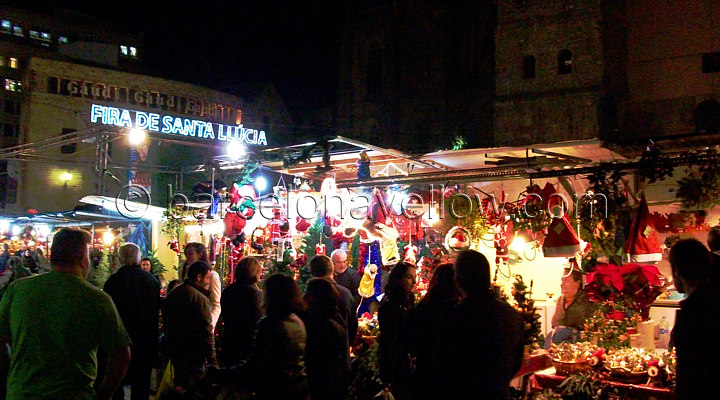 Fira de Santa Llúcia
The Fira de Santa Llúcia is the biggest Christmas market in Barcelona on "Avenida de la Catedral" in front of Barcelona's cathedral in the Gothic quarter. Special days include Saturday 16/12 one day festival
Diada de les tradicions nadalencs
" which has extra Christmas activities for children including the 'Christmas Face' called 'Carassa de Nadal de Barcelona' and a Christmas concert. From end November there are special 'Tió gegant' activities for the children. Wed 13th 2017 in Advent is 'Dia de Santa Llúcia' - Saint Lucy.
Guide Barcelona Christmas
Pictures Barcelona Christmas

Tweet this page
All Barcelona Events
© Copyright Barcelonayellow.com
Do not copy text or images on this page without permission.
All rights reserved.