Emergency telephone numbers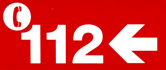 112 - All general emergencies
112 emergency app for Android and Iphone

August 17th 2017
If you have information about the terrorist attack in Barcelona or Cambrils that you wish to report to the Barcelona police use the Barcelona Police contact telephone and e-mail address below:
Email: This e-mail address is being protected from spambots. You need JavaScript enabled to view it
Telephone +34- 937 285 220





061 - Medical emergencies
Website:
www.catsalut.net

080 - Fire service
The Fire brigrade or fire service is called "Bombers de Barcelona"
Website:
http://www.bcn.es/bombers

088 - Police (Mossos d'Esquadra)
The Mossos d'Esquadra are Catalonia's autonomous community police force. They are responsible for crime investigations, crime prevention and assistance at accident scenes. From summer 2012 you can report theft at most Barcelona hotels
Website:
http://www.mossos.net

Contact form
Form to report theft online (not physical attack) Barcelona Police
092 - Guàrdia Urbana
(Local police or Policia Local)
The Guàrdia Urbana are responsible for public order by patrollling the roads and streets. They also look after traffic safety and control. The Guardia Urbana are also the first point of call for everyday situations such as neighbourhood disputes like noise etc.
Website:
Guardia Urbana Barcelona
091 - Policía Nacional
(National Spanish police force)
La Policía Nacional (actually Cuerpo Nacional de Policía, "National Police Corps") is the national urban police force of Spain. These forces are under the sole authority of Spain's Ministry of the Interior. They handle criminal, judicial, terrorism
jeux gratuits
and immigration matters in Spain, except in the Basque Country and Catalonia territories, where "Ertzaintza" (Basque autonomous police) and "Mossos d'Esquadra" (Catalan autonomous police) handle most matters. The issuing of DNI ID cards and passports is handled by to the Policia Nacional in all of Spain.
Website:
http://www.policia.es
062 - Guardia Civil police force
The Guardia Civil is a national Spanish police force under the authority of the central goverment in Madrid. It has both military and civilian functions and is termed a
gendarmerie
. The Guardia Civil controls customs and entry points into the country, such as airports and shipping ports.
Website:
http://www.guardiacivil.org
Hospitals
Hospital General de la Vall d'Hebron
34 932746100
Hospital Clínic i Provincial
34 932275400
Hospital de la Santa Creu i Sant Pau
34 932919000
Hospital del Mar
34 932483000 or 932483335/34
Hospital Sant Joan de Deu
34 932532100
Duty Magistrates Courts (24-hours)
34 932532100
Serveis Funeraris de Barcelona (funeral services)
34 932532100
Serveis Funeraris Integrals (funeral services)
34 935673140
Social help centre (24-hours)
34 902076902
Office for Non-Discrimination
34 902230238
Special taxis for people with reduced mobility
34 934208 88
Veterinary surgeons (24-hours)
34 932053116
34 608893555
34 935811894
34 934268746
34 609415656
34 932057238
Information about on duty chemists
34 933043118
Medicines. Night home delivery (only for subcribers)
34 934208088
Consulates
United Kingdom:
Av. Diagonal, 477, 13º
08036 Barcelona
933666200

Canada:
Elisenda Pinós, 10
08034 Barcelona
932042700

United States of America:
Pg. Reina Elisenda de Montcada, 23
08034 Barcelona
932802227

Germany:
Paseo de Gracia, 111, 11º
08008 Barcelona
932921000

Australia:
Gran Via Carles III, 98, 9º
08028 Barcelona
934909013
Belgium:
Diputación, 303, 1º
08009 Barcelona
934677080

France:
Ronda Universitat, 22 bis, 4º
08007 Barcelona
932 703 000
www.bcn.consulat-france.org
Ireland:
Gran Via Carles III, 94, 10º-2ª
08028 Barcelona
934915021
Italy:
Mallorca, 270, 1º
08037 Barcelona
934677305
Netherlands:
Av. Diagonal, 601, 4º-D
08014 Barcelona
934106210
Portugal:
Ronda Sant Pere, 7, 1º-1ª
08010 Barcelona
933188150