Pictures Easter Barcelona - Semana Santa
Pictures Barcelona Easter Semanta Santa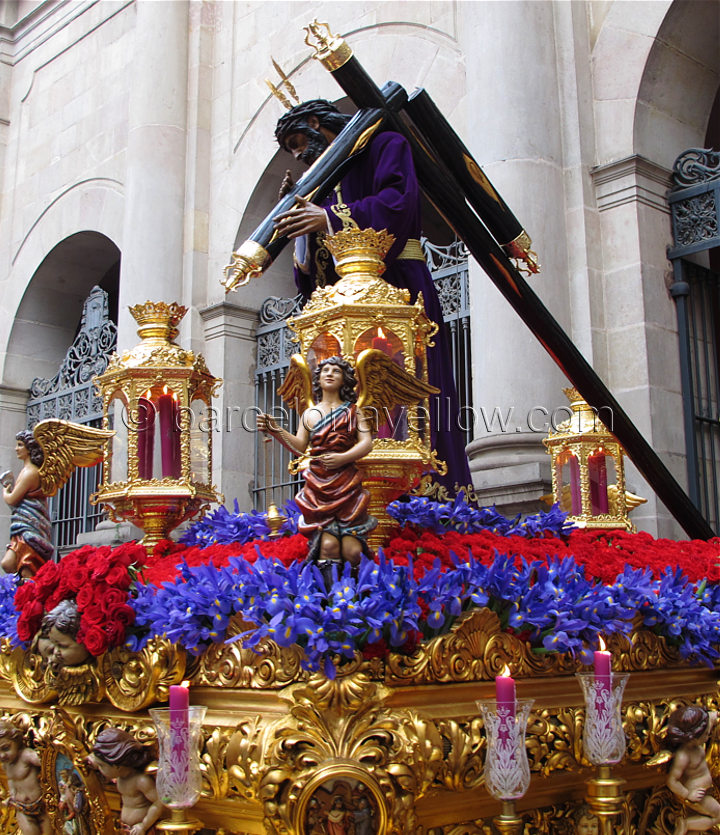 Guide to Barcelona Easter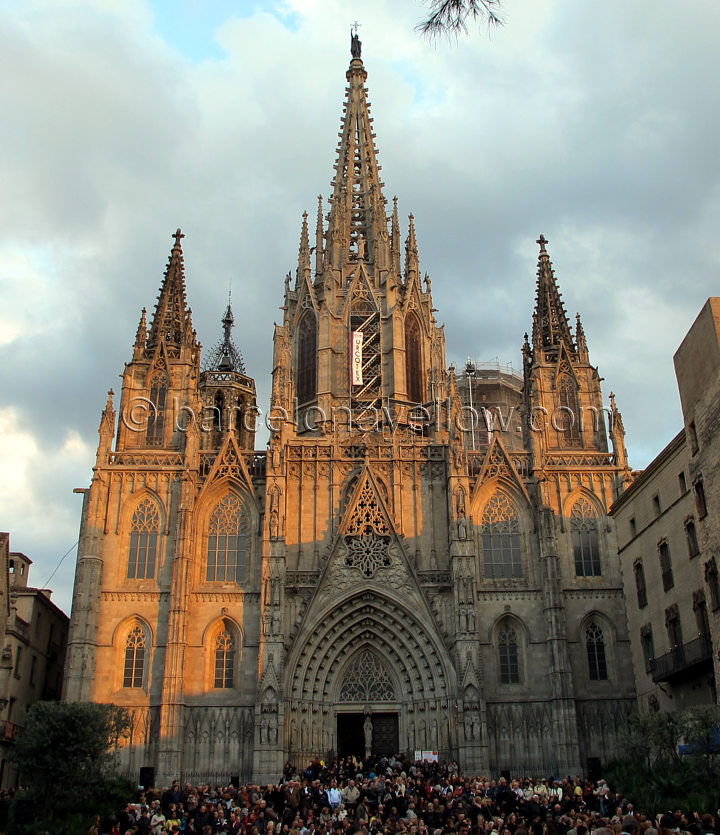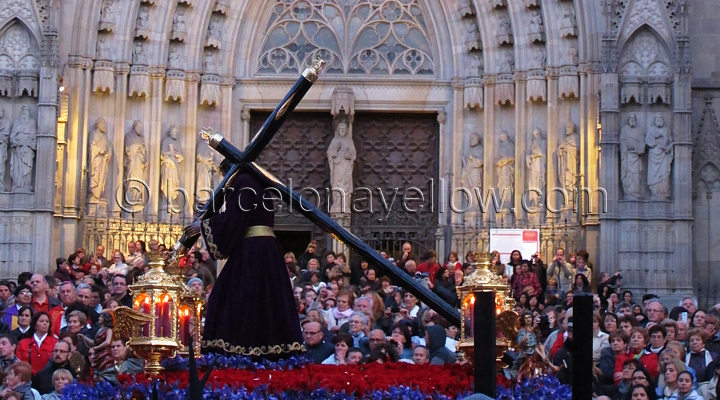 Guide Easter week Barcelona Semana Santa
Pictures and video of Barcelona Semana Santa Easter processions and Palm Sunday processions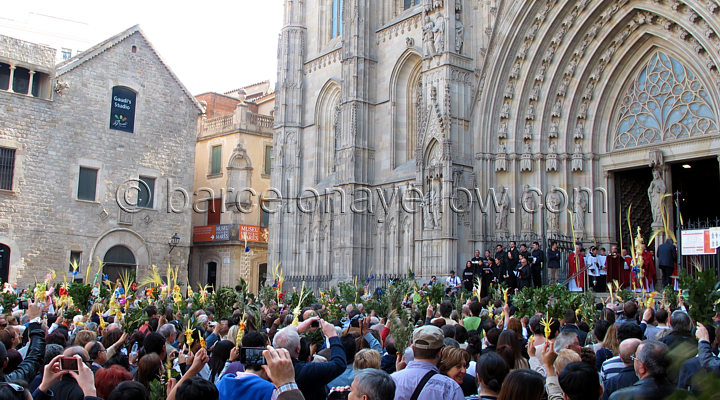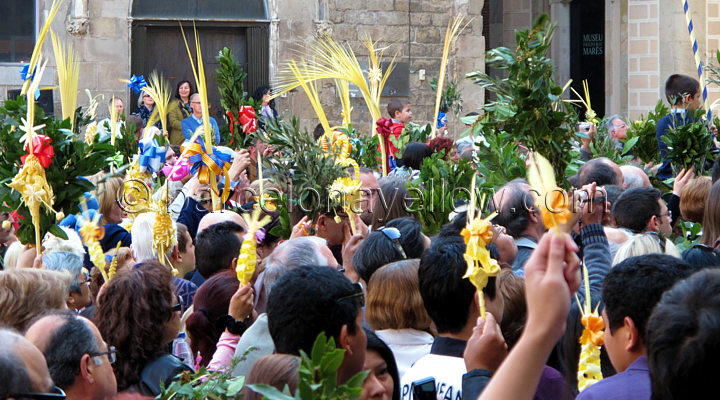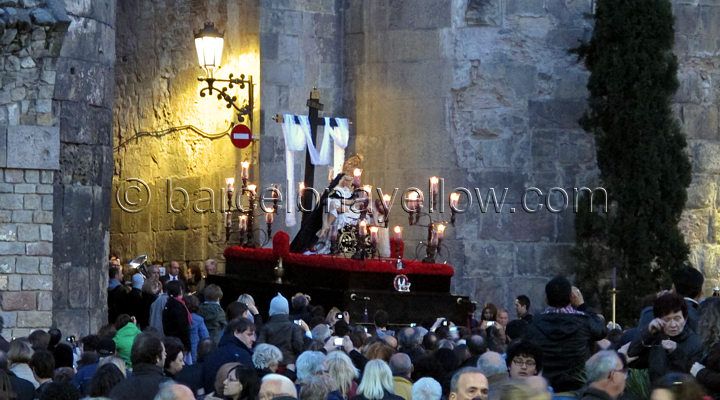 "Paso Cristo" Easter procession Good Friday Barcelona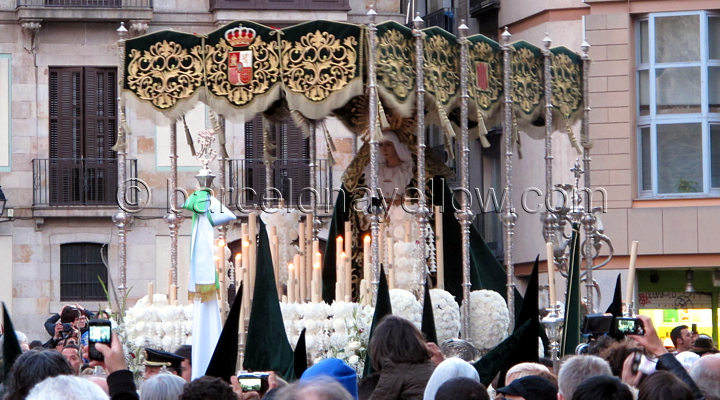 A Spanish Easter float is called a "paso" Guide Barcelona Easter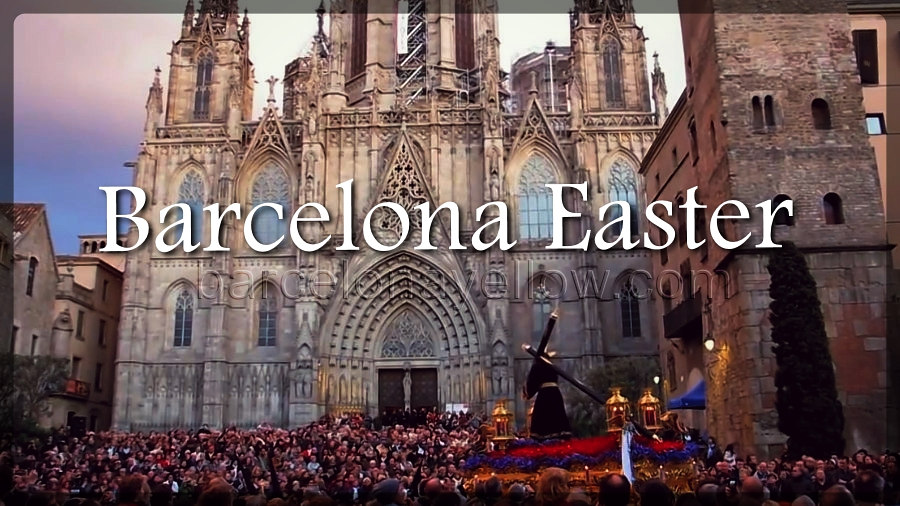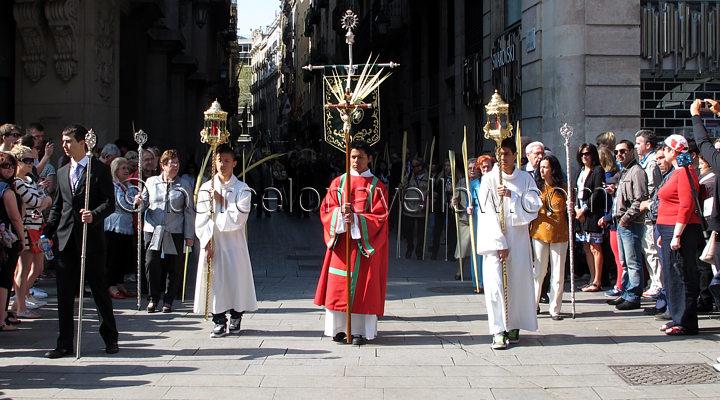 "Estación de penitencia" on Viernes Santo - Good Friday procession starts from church "La Iglesia de Sant Agustí" in the Raval area of Barcelona near Las Ramblas

.

There are three Viernes Santo Good Friday processions from Plaça Sant Agustí - Viernes Santo. On Good Friday all the Easter processions meet at Barcelona cathedral in the evening.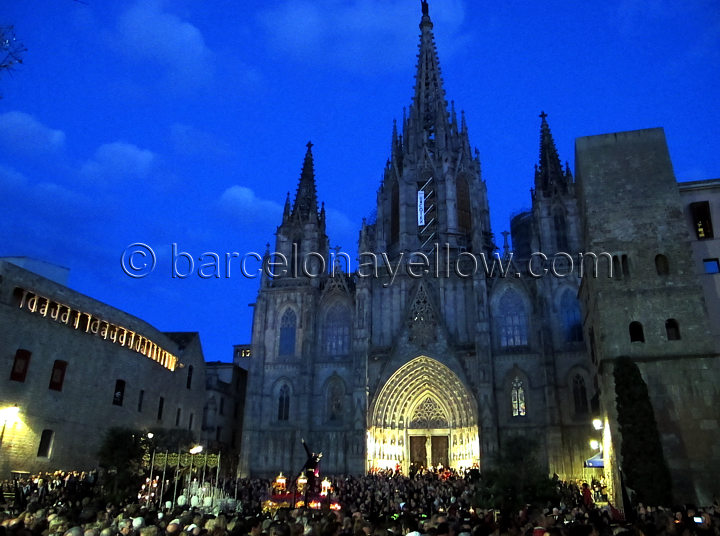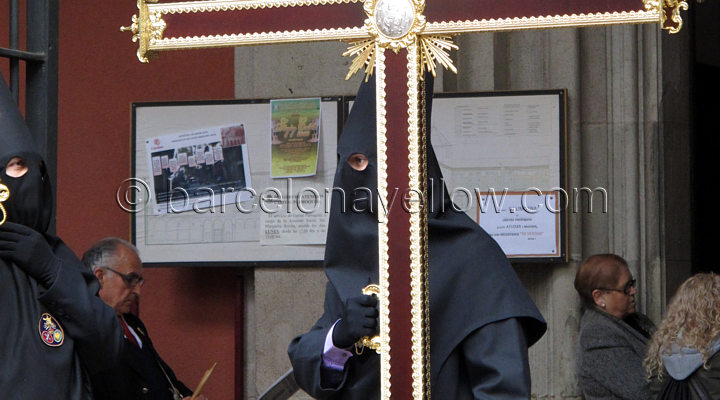 Easter "nazareños" in penitential robes wearing tall pointed hats called "capirotes"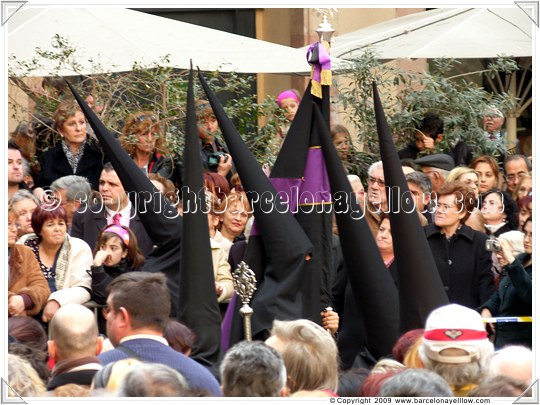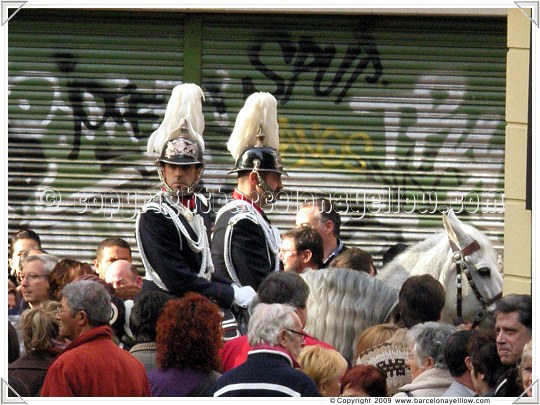 Difficult to blend into a crowd when you are a penitent.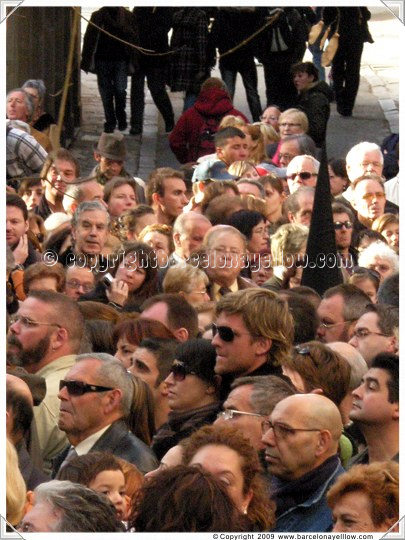 Palm Sunday market "Feria de Ramos" on street Rambla de Catalunya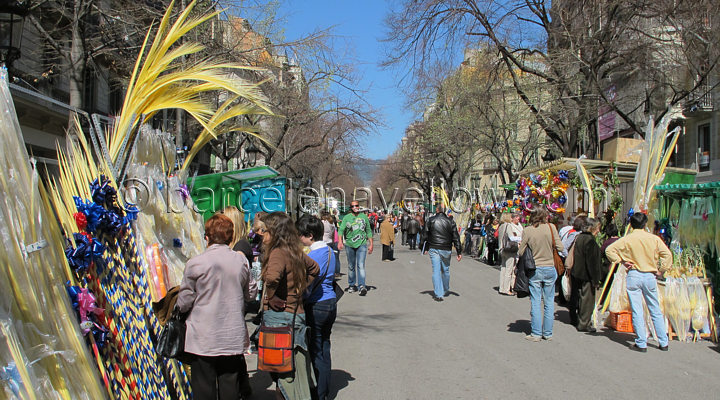 Borriquita procession on Palm Sunday - Domingo de Ramos. La Borriquita (little donkey) from La Iglesia de Sant Agustí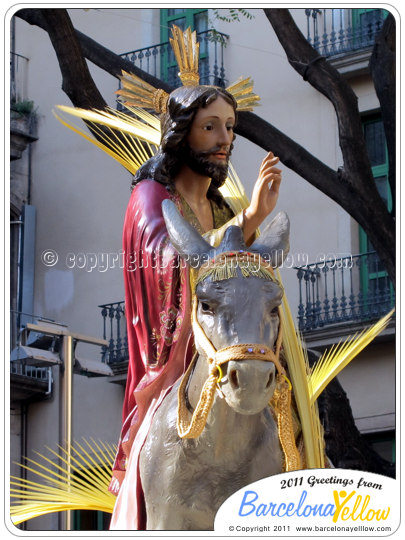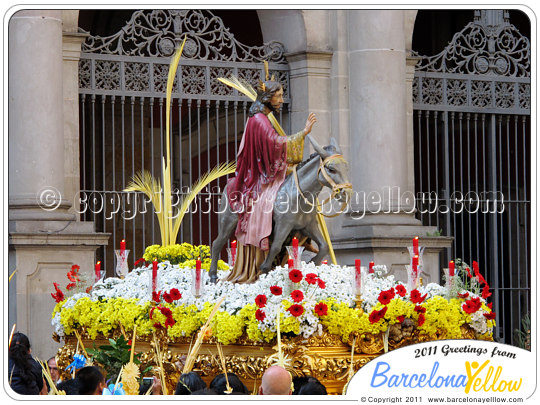 "Borriquita Paso" of the Hermandad de la Macarena "Domingo de Ramos" procession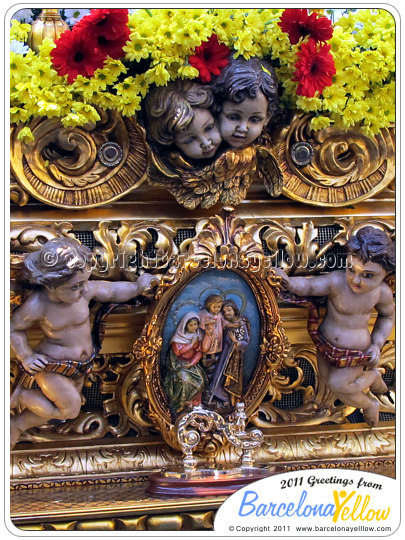 Followers bearing "palmas" palm leaves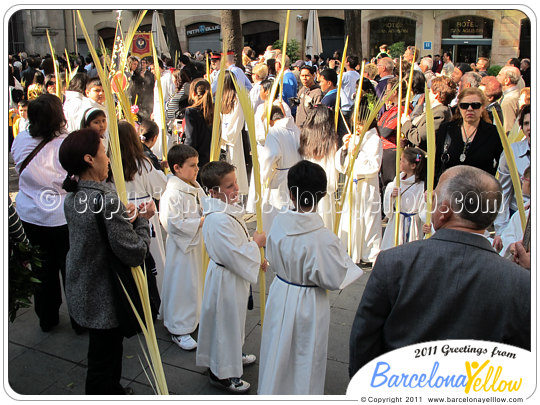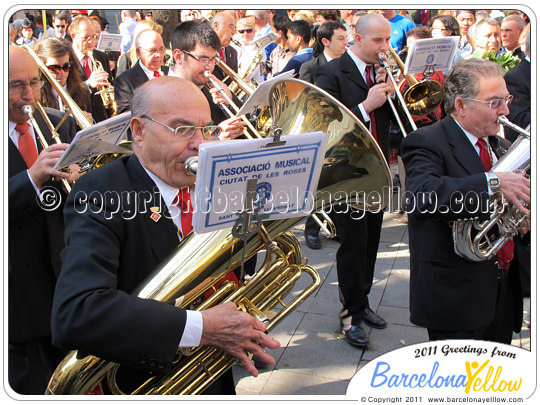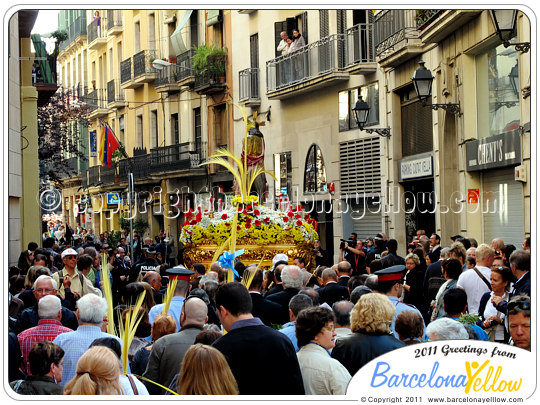 Easter chocolate "mono" cakes in Barcelona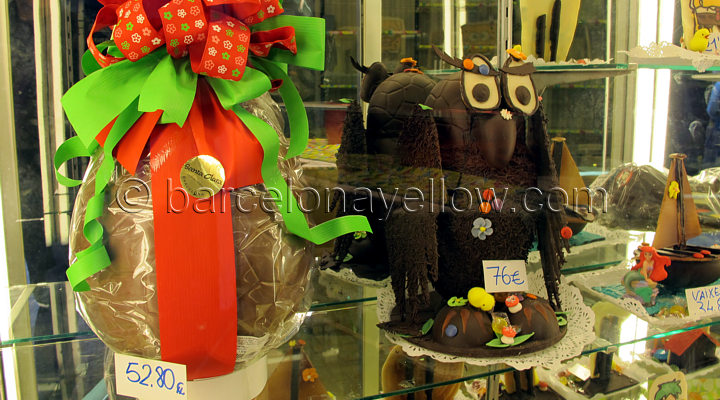 Easter guide Barcelona - Semana Santa
Barcelona photo gallery

© Copyright Barcelonayellow.com
Do not copy from this page without permission
All rights reserved

Last Updated on Saturday, 31 March 2018 10:23