Barcelona gothic area - Barri gotico quarter
Barcelona's gothic area Barrio Gotico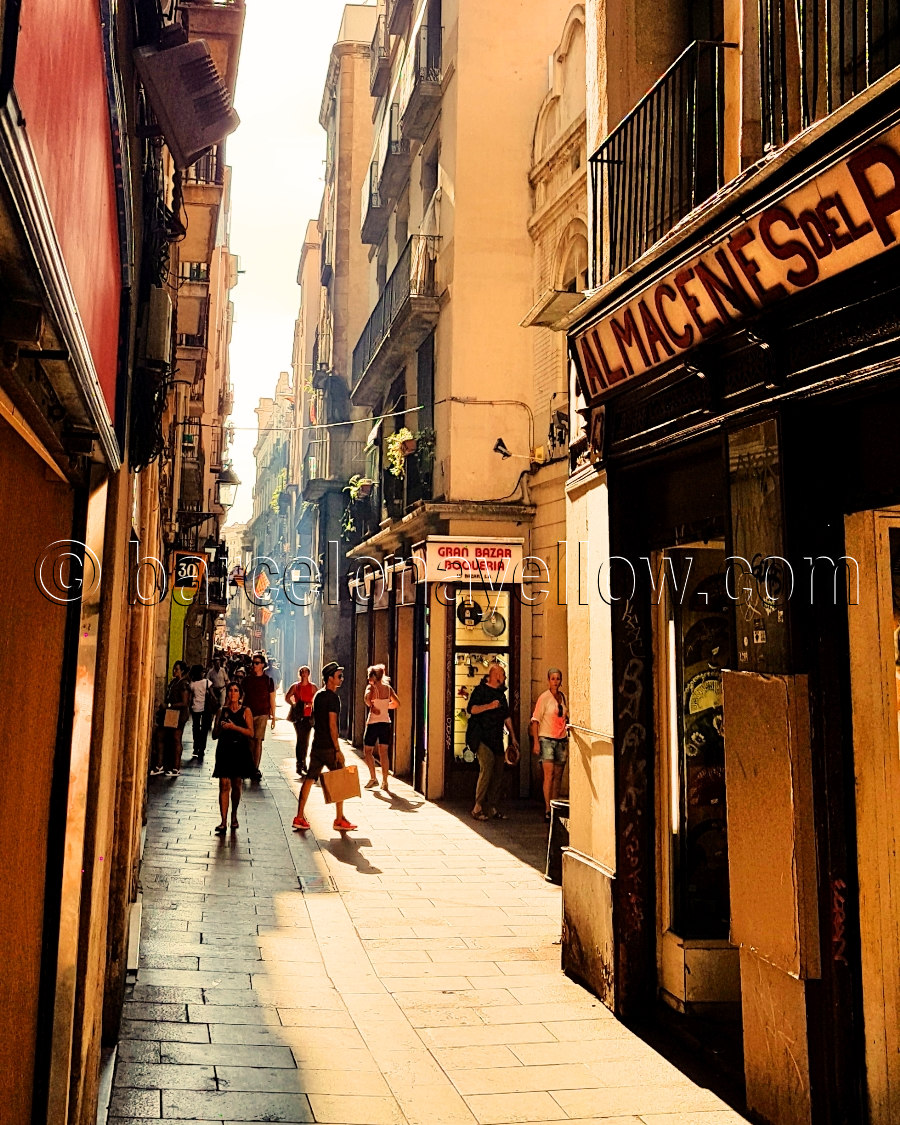 One of the most popular tourist attractions in Barcelona is the charming Barcelona Gothic Quarter.

It is called the 'Barri Gòtic' in the Catalan language - and the 'Barrio Gotico' in Spanish (Castellano)

See pictures of Gothic quarter. The Gothic quarter is the heart of the city where the first Roman city of Barcino was located.

Barcino was the nucleus of the Barcelona's medieval city and has remained the heart of the old city to this day.

The Barrio Gotico is famous for La Rambla walking street and for its maze of narrow medieval streets and tiny plazas, many of which now are filled with cosy bars, clubs and restaurants.

Find Hotels on La Rambla

To get a good sense of Barcelona's Roman and medieval past visit the MUHBA - Museu d'Història de Barcelona where you can see remains of the Roman city.

There are several tourist attractions in the gothic area including Barcelona Cathedral El Seu and the famous walking street La Rambla which borders the gothic area.

Among the plazas to visit are Plaça del Pi, the secluded Plaça de Sant Felip Neri near Barcelona's ancient Jewish quarter and the his vibrant Plaça Reial.

Barcelona's gothic period is also called Barcelona's 'Golden Age' from the 13th and 15th centuries.

The 13th-15th century buildings make up the biggest and most complete Gothic Quarter in Europe.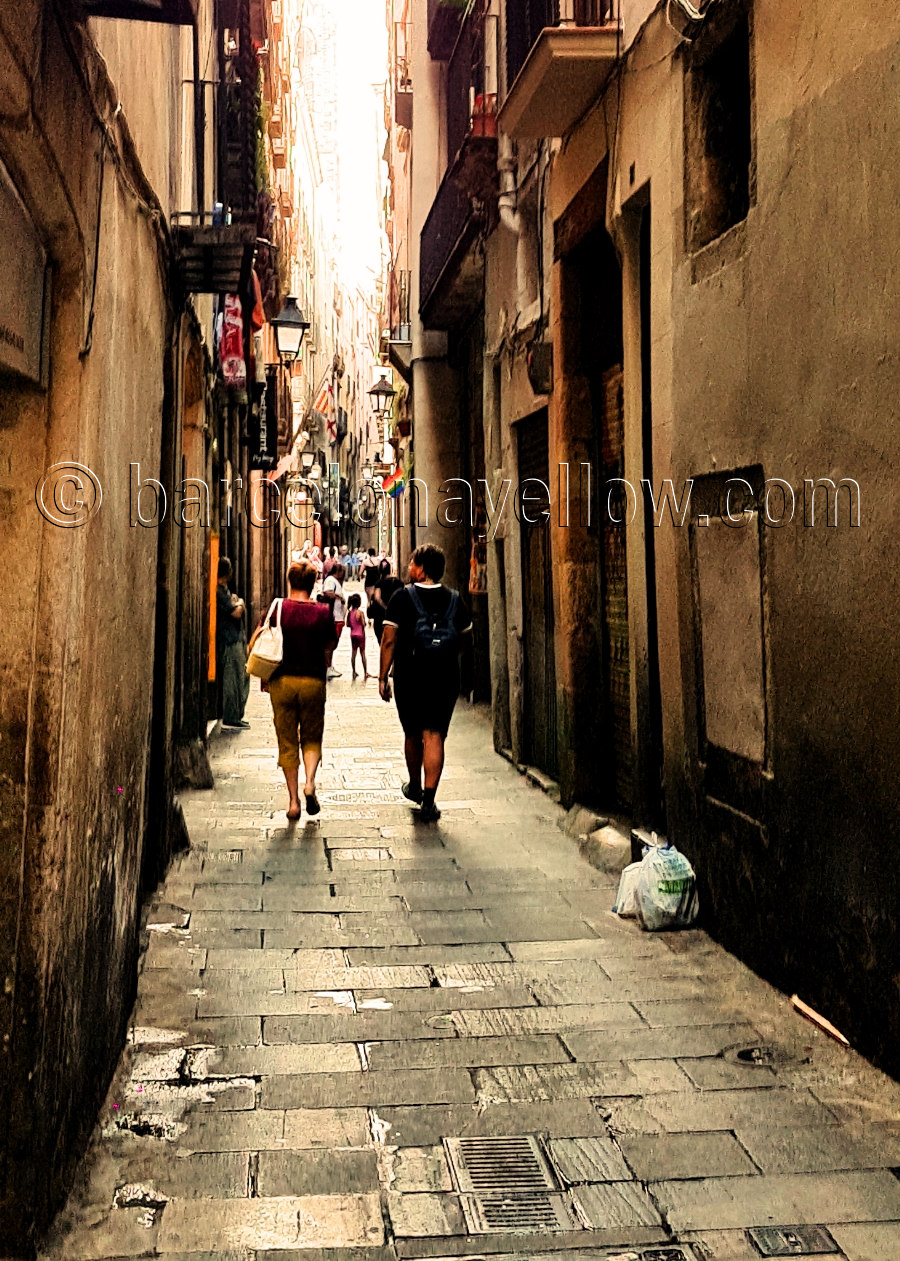 In medieval times the neighborhood was made up of guild associations ( called gremis), which were a precursor to modern trade unions. Many of their guild shields can still be seen on buildings dotted around the the Barri Gótic to mark the headquarters of each particular trade.

There were also many small workshops in the area. Many street names are based on the activities that took place there, for example, Escudellers (shield makers), Brocaters (brocade makers), etc.

Is it safe to stay in the Gothic quarter in Barcelona?

Safety in the Gothic Quarter – while certain areas were once considered very shady in the past, there has been vast improvements in the last decade and generally the gothic neighborhood is considered safe. There are the usual concerns for any large city center – which are pickpockets and a few oddball characters, but low levels of violent crime.


Barri Gótic things to see and do

La Seu Cathedral of Barcelona
From 1292 on site of Roman temple and Moorish Mosque. Façade is from 19th century.

El Call
Barcelona's medieval Jewish quarter

Plaça de Sant Jaume
Central plaza is located on the old Roman forum square of ancient Barcino

Palau Reial Major on Plaça del Rei
The square and building where it is thought Christopher Columbus was received by the Catholic Monarchs (in Spanish: Reyes Católicos) Queen Isabella I of Castile and King Ferdinand II of Aragon after returning from the New World. This meeting is not documented and he might also have been received at a monastery in Badalona just north of Barcelona.

Barcino
Scattered remains of the original Roman city wall and ruins from the ancient city.

Las Ramblas
Most famous street in Barcelona which is lined with news stands, domestic animals, flower stalls, street performers and artists.

La Boqueria
The largest open air fresh food market in the city

Gran Teatre del Liceu
Barcelona opera house which has an international reputation

Plaza Real
Lively square with neo-classic lampposts designed by Gaudí.

Port Vell marina
Busy port area bordered by gothic area and Barceloneta. Lots of activities like bike tours, segway tours, boating excursions and more.

Palau de la Generalitat
Plaza with Barcelona city hall & Catalonia government buildings on Plaça de Sant Jaume. Open on special days.

© Copyright Barcelonayellow.com
All rights reserved.
Do not copy text or images on this page without permission


Last Updated on Thursday, 08 October 2020 13:09