Food markets in Barcelona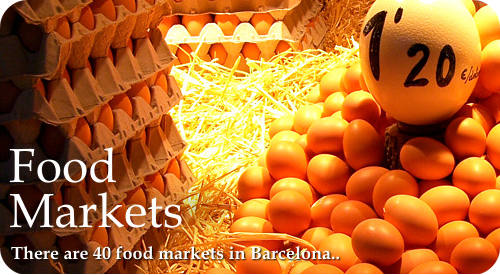 Food markets of Barcelona

To taste the real Barcelona visit the food markets of Barcelona. There are over 40 food markets in Barcelona with more than ten thousand market stalls.


Food markets in Barcelona
La Boqueria market
Website food markets Barcelona

The most famous food market in Barcelona is La Boqueria on the famous street Las Ramblas in the gothic area. Although it is a very popular tourist attraction it still retains plenty of authenticity and charm. At La Boqueria things are still done the way they always have been and for visitors it's a colourful bonanza of exotic fruits, vegetables, fish and meat as well as a couple of fantastic tapas bars.

Another popular market is Sant Antoni which local Barcelona residents claim is even livelier, fresher, and much more authentic than La Boqueria.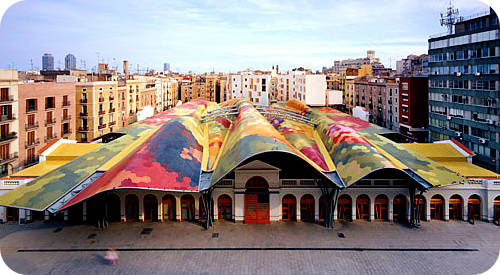 Many markets in Barcelona are looking for new ways to breathe new life into old markets, and a good example can be found in the Born / Ribera area of Barcelona's old city at the Santa Catarina market which has kept three facades of the original structure but otherwise reemerged after a seven year renovation with a new and modern market concept that includes over a hundred market stalls and one of Barcelona's best lunch restaurants called Cuines Santa Caterina under the flamboyant roof designed by Enric Miralles and Benedetta Tagliabue.

© Copyright Barcelonayellow.com
Do not copy text or images on this page without permission
All rights reserved




Last Updated on Thursday, 05 December 2019 14:08