Day Tour to Tarragona & Roman Ruins from Barcelona
8 hour day tour from Barcelona to Tarragona and UNESCO World Heritage Roman ruins of Tarraco. Tarraco (Tarragona) was most important Roman city outside Rome. You will see the ruins of the Roman aqueduct, visit Roman museum and city walls, walk in the footsteps of gladiators in the well preserved remains of the Tarragona amphitheatre, where gladiators fought to the death and see the Roman circus, where Roman chariots once raced. You will also walk through Tarragona's charming medieval old city. It´s a wonderful day of history spanning 2000 years!
This 8 hour day tour includes hotel/apartment pick-up and drop-off in Barcelona, transport by mini-van, English speaking local guide and Roman museum tickets. Meals are not included.
This tour is only available Tuesday to Saturday.
BOOK THIS TOUR at DayTripsBarcelona.com
Pictures of Day Tour to Tarragona from Barcelona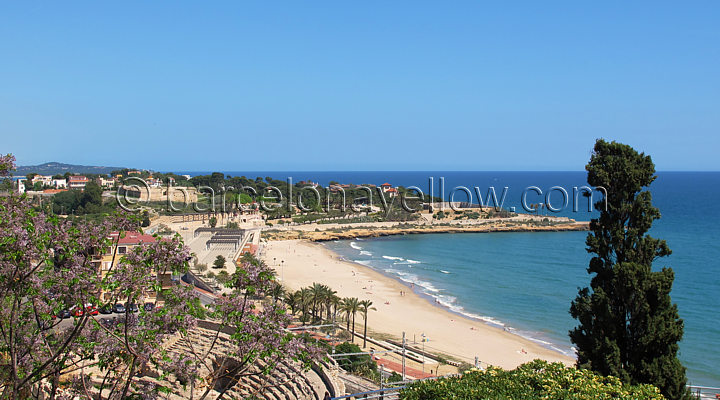 There are many impressive Roman ruins in Tarragona, including the Amphitheatre, a Roman circus, Roman walls, and a Roman aqueduct outside the city. The Roman ruins of Tarraco have been designated a UNESCO World Heritage Site.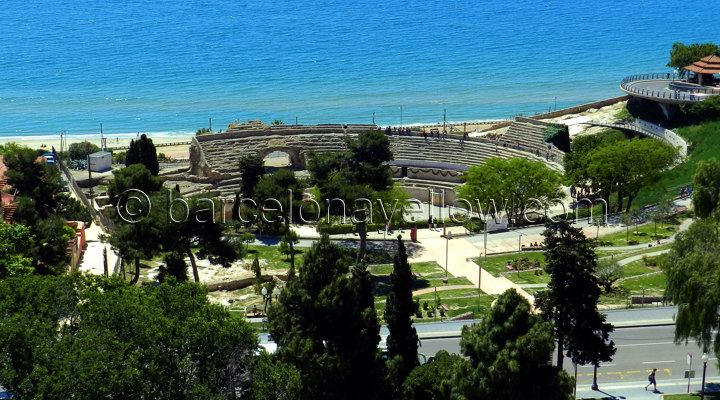 The amphitheatre in Tarragona has a wonderful setting on the coast of the Mediterranean Sea.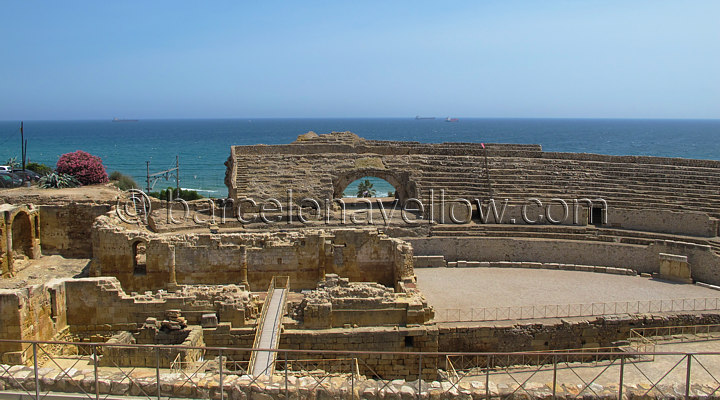 Tarragona's Roman aqueduct known as El Pont del Diable which means "The devil's bridge"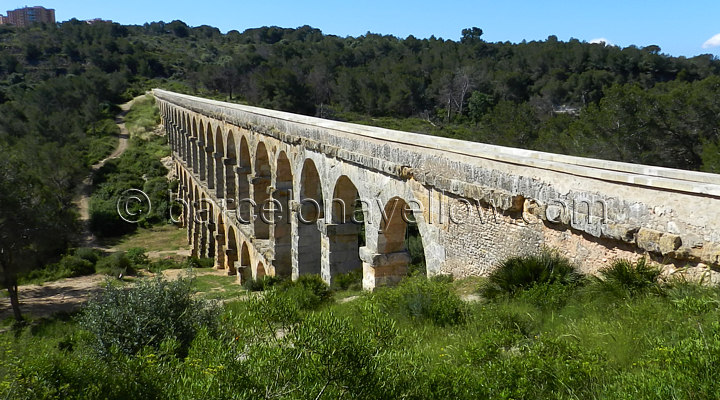 Tarragona has a charming gothic quarter in the former Roman high area of Tarraco.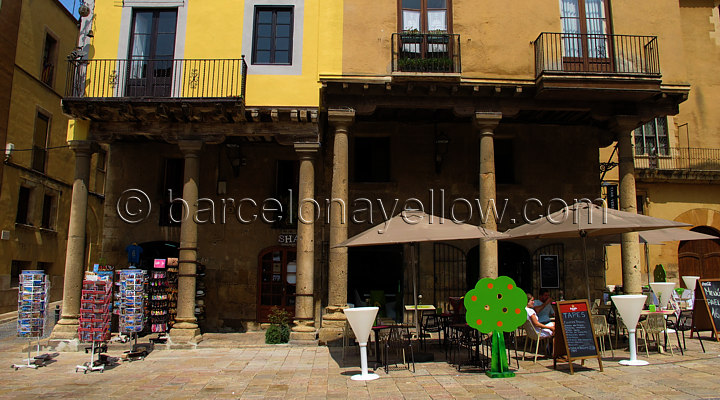 Tarragona Cathedral. The cathedral lies on the old site of the Roman Temple of Augustus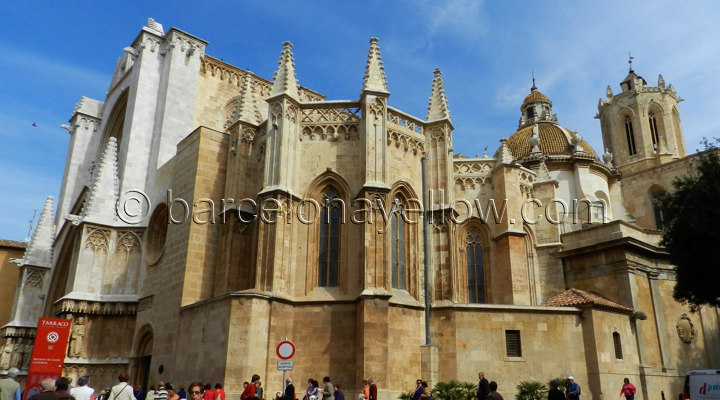 Tarragona cathedral cloister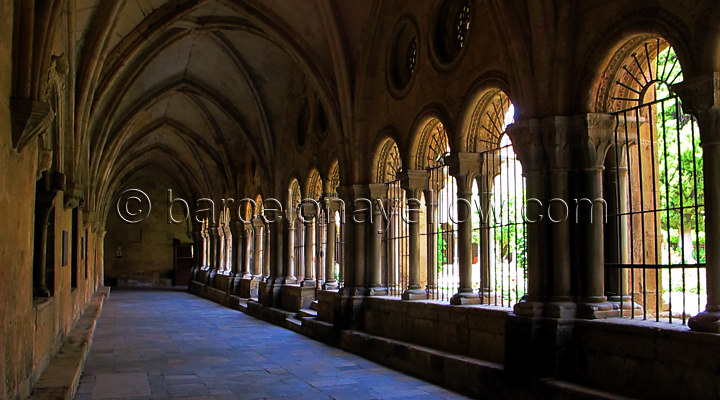 Tarragona cathedral cloister gardens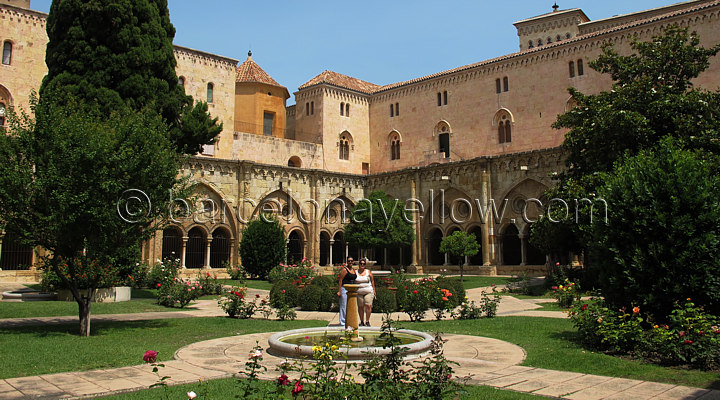 Tarragona Roman walls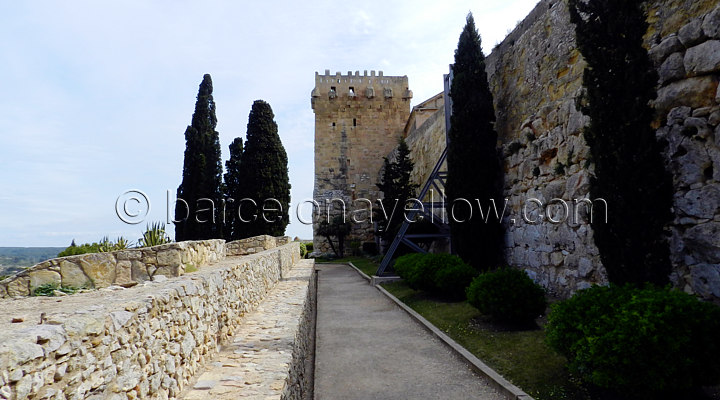 Roman circus ruins Tarragona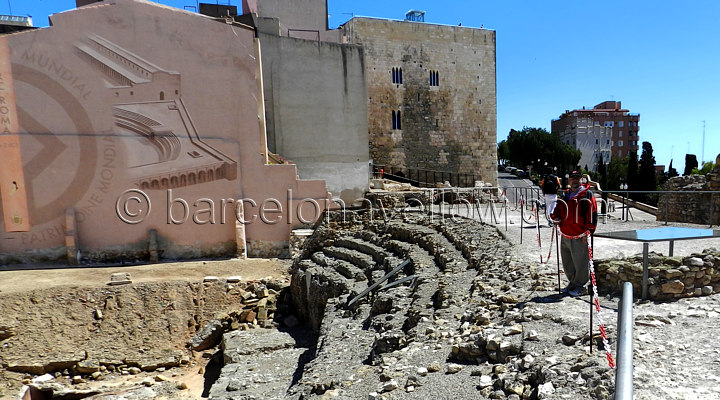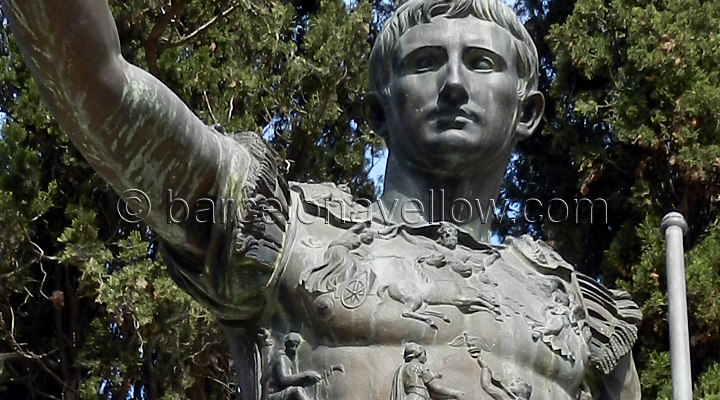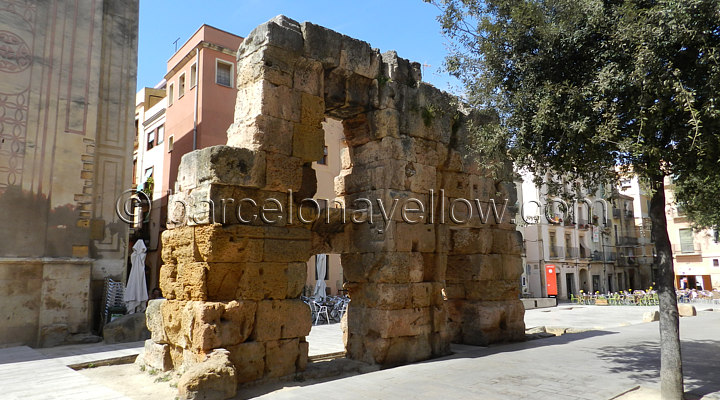 BOOK THIS TOUR at DayTripsBarcelona.com
© Copyright Barcelonayellow.com
.
Do not copy from this page without permission
All rights reserved