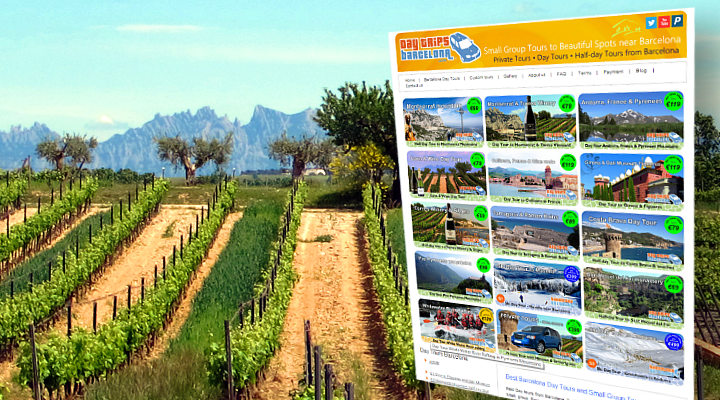 Day Tours from Sitges
Small group day tours, excursions and private tours from Sitges.
DayTripsBarcelona.com is a small family day tours company that offers a range of excellent small group day trips with a personal pick-up and drop off in Sitges to lovely destinations outside Barcelona and Sitges.
The minimum number of guests to book from Sitges is 4 persons. Tours with Sitges pick-ups and drop-offs have an extra 1 time charge of 45 euros. Please note that DayTripsBarcelona do not offer tours of sights in Barcelona - only destinations outside Barcelona.
Popular tours offered by DayTripsBarcelona.com include day tours to Torres Winery, Cava wineries, Andorra, the South of France, Spain's Costa Brava beaches and coast area, Montserrat mountain and monastery, Tarragona's Roman ruins, Girona, the Dali museum in Figueres and more.
Visit their website DayTripsBarcelona to see all day
tours from Sitges