Roman ruins Tarragona Spain near Barcelona
Roman ruins Tarragona, Spain near Barcelona
Tarragona Roman ruins near Barcelona. Tarragona is the capital of the present Spanish province of the same name and the capital of the Catalan comarca (county) Tarragonès. Tarragona was named Tarraco by the Romans and was one of the biggest cities in Roman Spain - Hispania and the capital of the largest Roman Spanish province, it was inevitable that Tarraco became a very rich town, full of monuments, like a circus, an aqueduct (first century CE), and an amphitheater.

Tarraco was founded in the 1st century BC and is the oldest Roman settlement on the Iberian Peninsula and is the oldest walled Roman city outside Italy. The Roman city of Tarraco was established on the site of a previous Iberian settlement shortly after the Roman army landed on the Iberian Peninsula in the year 218 BC during the Second Punic War.

The Second Punic War was fought between the Romans and Carthaginians for control of the western Mediterranean Sea. Tarraco became the capital of Roman provinces Hispania Citerior and later of the province Hispania Tarraconensis and became the base for Roman operations in Hispania for the next two centuries starting with the Second Punic War and then in the wars against the Iberians, Celtiberians, Lusitanians, Cantabrians and Asturians. Rome finally gained control of the entire Hispania penisular which remained under Roman control for almost 500 years.

Tarragona was the most important city in Roman Hispania and famed for its climate and beauty. It developed into a kind of 'resort' city because it was relatively warm in the winter and cool in the summer and also because from the end of the 1st century AD it offered plenty of entertainment with both an aqueduct for fresh water, an amphitheatre that seated 15,000, a circus for chariot racing that seated 25,000 and a theatre for plays. Remains of the Roman walls, Roman aqueduct, Roman amphitheatre and Roman circus can still be seen.

The Roman emperor Augustus chose to stay in Tarraco to recuperate from illness after he winning the Cantabrian and Asturian wars to completely conquer the Iberian penisular in 26-25 B.C. Roman emperor Hadrian also spent the winter of AD 122/123 in Tarraco and during his stay he restored the Temple of Augustus before sailing to Mauretania - the Latin name for an area now in north west Africa.

Day tours to Tarragona from Barcelona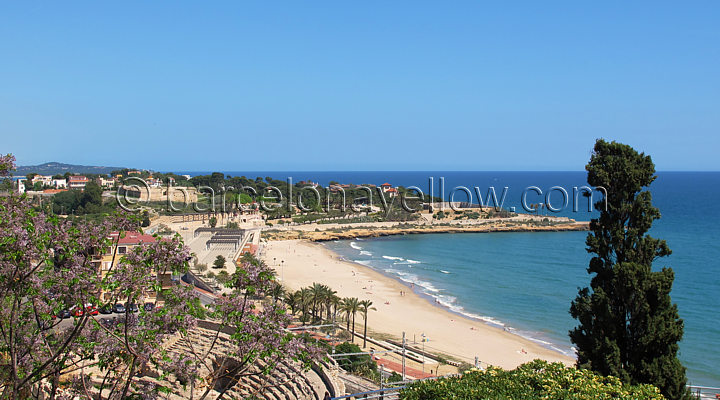 The Roman imperial city was called Tarraco ( the full name was Colonia Iulia Urbs Triumphalis Tarraco.) There are many impressive Roman remains and ruins in Tarragona, including the Roman amphitheatre, Roman circus, Roman walls, and outside the a Roman aqueduct and Roman quarry. The Roman ruins of Tarraco are a UNESCO World Heritage Site.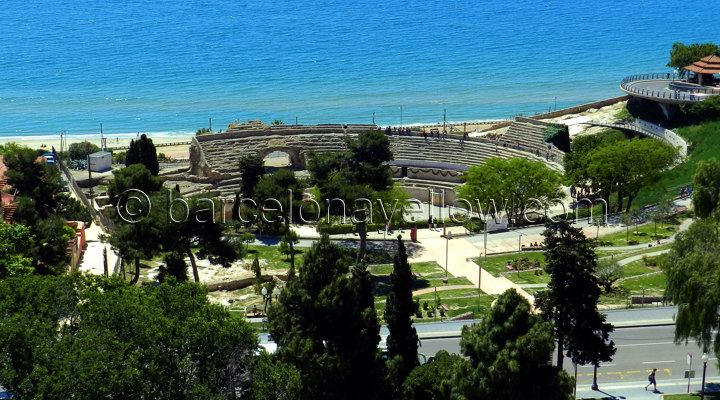 The Tarragona Roman Amphitheatre is on the coast of the Mediterranean Sea by the 'Platja del Miracle' beach. Every year in May Tarragona organises a Roman festival called Tarraco Viva during which you can see re-enactments of gladiator fights in the amphitheatre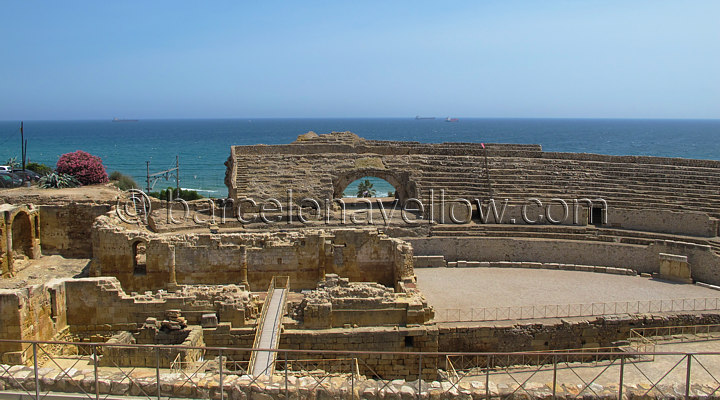 Below: La Platja del Miracle beach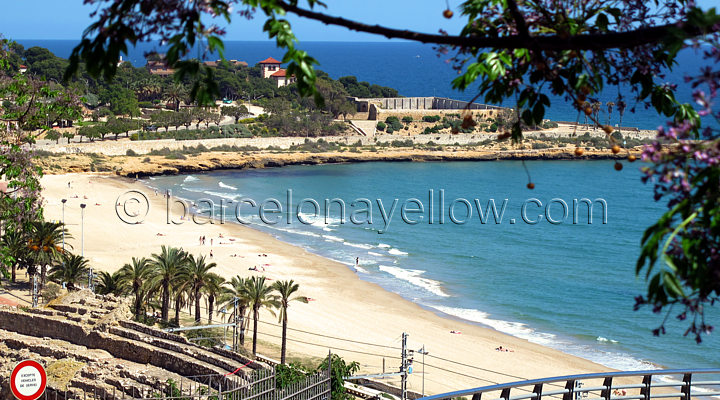 Tarragona's Roman aqueduct was nicknamed El Pont del Diable which means 'The devil's bridge'. This is located 4km from the old city center and can only be reached by car or as part of a tour.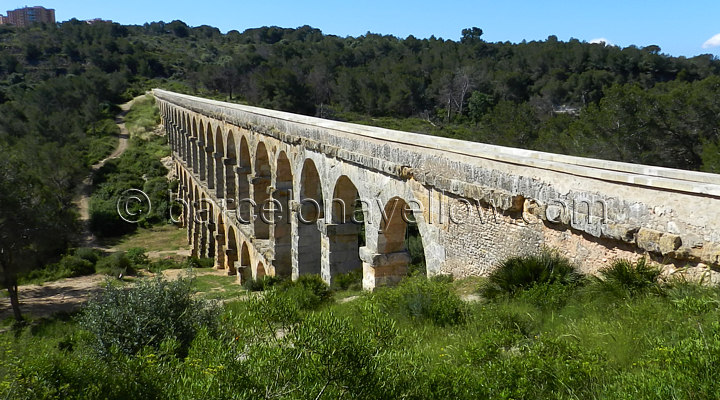 Roman walls Tarragona. The lower part of Tarragona's Roman walls are the oldest outside the Italian penisula.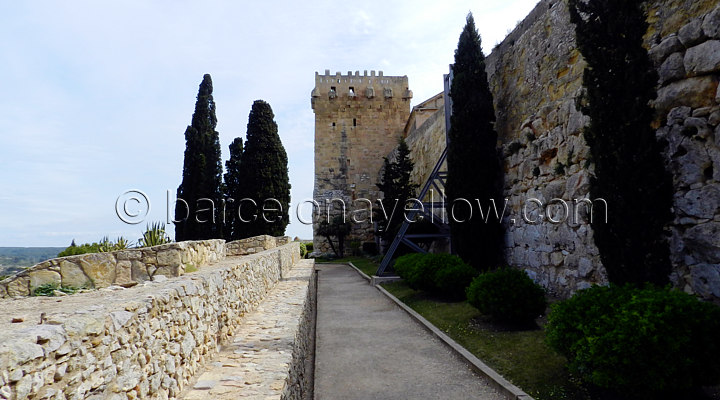 Well preserved remains of the Tarragona Roman circus which had a seating capacity of 25,000 spectators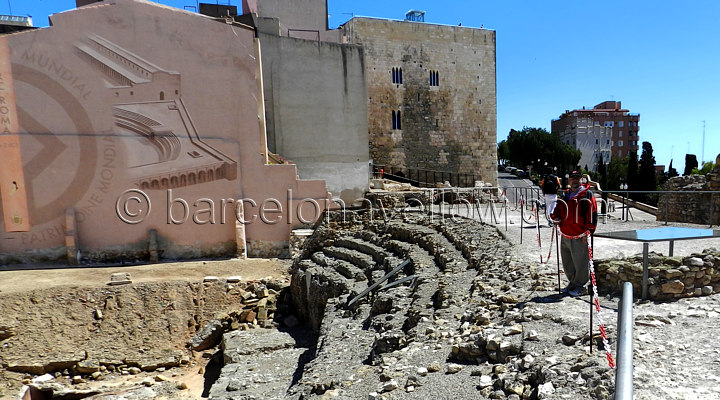 Replica of Caesar Augustus statue near the Roman walls of Tarragona. The emperor Augustus took up residence in Tarragona to directed his military campaigns against the tribes of Cantabria and Asturias and so Tarraco became the 'de facto capital' of the Roman empire for a while. It is thought that he stayed in the building now called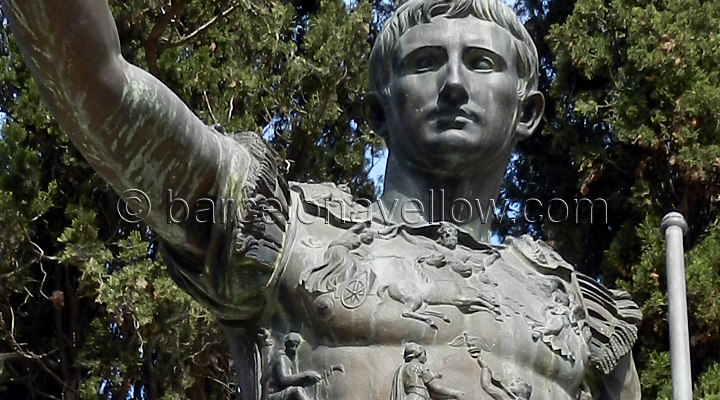 The medieval part of Tarragona has many partial Roman ruins.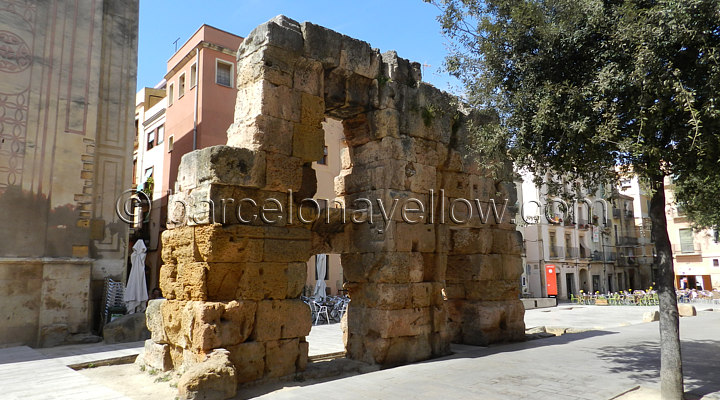 © Copyright Barcelonayellow.com.
Do not copy from this page without permission
All rights reserved



Last Updated on Saturday, 17 November 2018 12:05