Is Andorra worth visiting?
Is Andorra worth a visit?

Updated July 2021

Yes.If you are visiting Barcelona and you set aside a couple of days for day tours outside Barcelona, then a visit to the microstate Andorra is a "once in a lifetime" opportunity and absolutely both a good choice and a special and unique experience.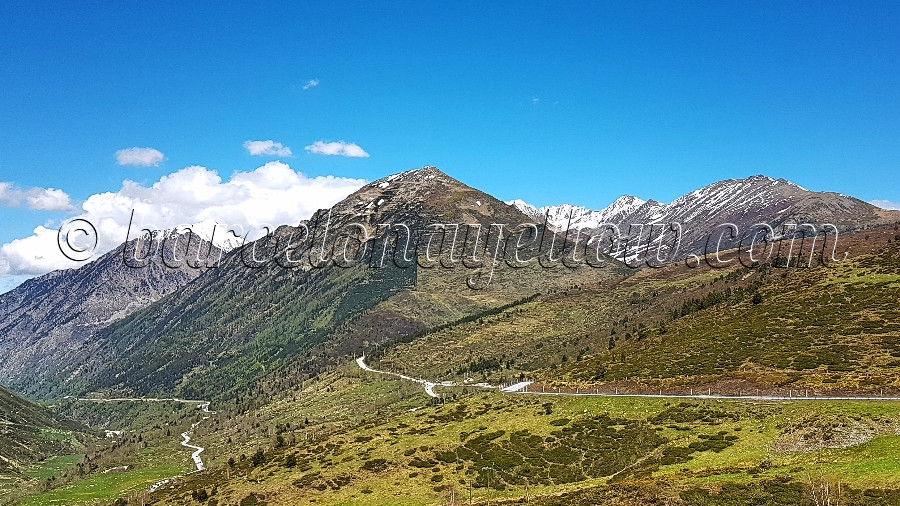 Where is Andorra?

Many people have never heard of this tiny country. The principality of Andorra is a micro-nation situated entirely in the Pyrenees Mountains that divide France and Spain.

Andorra is a high-altitude country and the capital city of Andorra la Vella is the highest in Europe at 1,023 m / 3356 ft.

Andorra is only 181 sqm / 468 km² in size.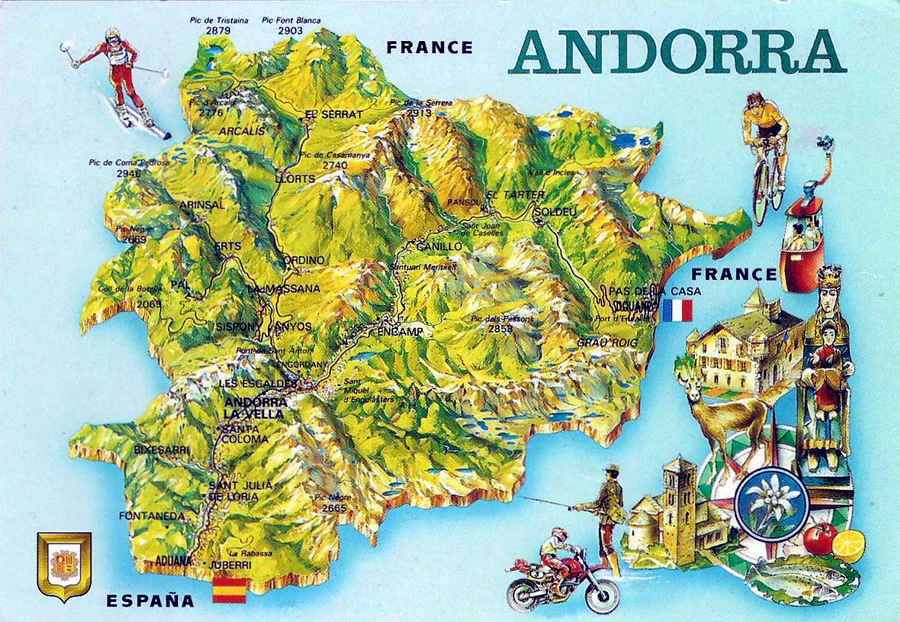 Andorra is one of Europe's six smallest micro-nations and has been an independent country, as a co-principality jointly managed by France and Spain, since 1268.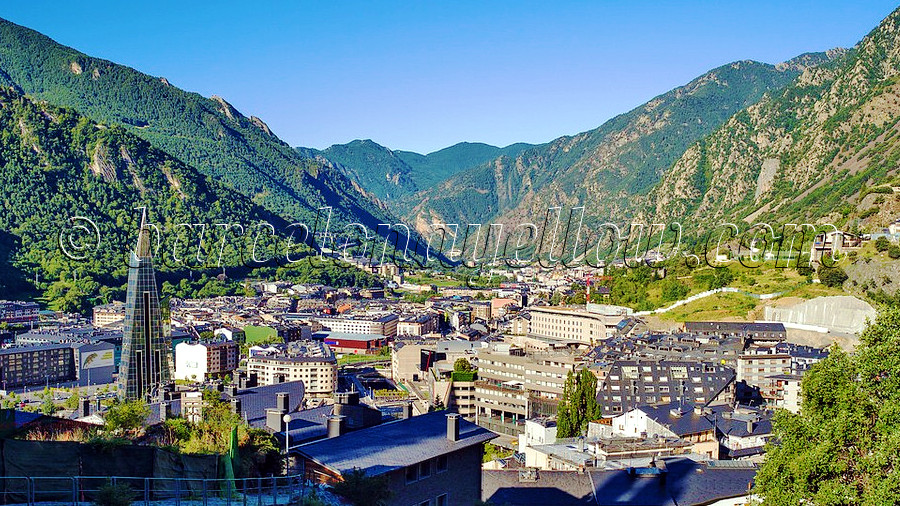 The highest mountain in Andorra is Coma Pedrosa which is 2,943 m / 9,656 ft) The entire country is in the mountains and most of the around 85,000 inhabitants live in the three valleys in Andorra.

This tiny nation is only accessible by car either from France or Spain. Previously it was a country jointly managed by those two countries but is now an independent country.

To visit from Barcelona it is a 3 hour drive each way. This means that on a day tour with a few short breaks you will be on the road for 7 hours out of a 12 hour day tour so it's really more of a road trip.

But what a road trip - the countryside you are driving through is very scenic - from valleys, to mountain passes and you get to be in 3 countries in one day.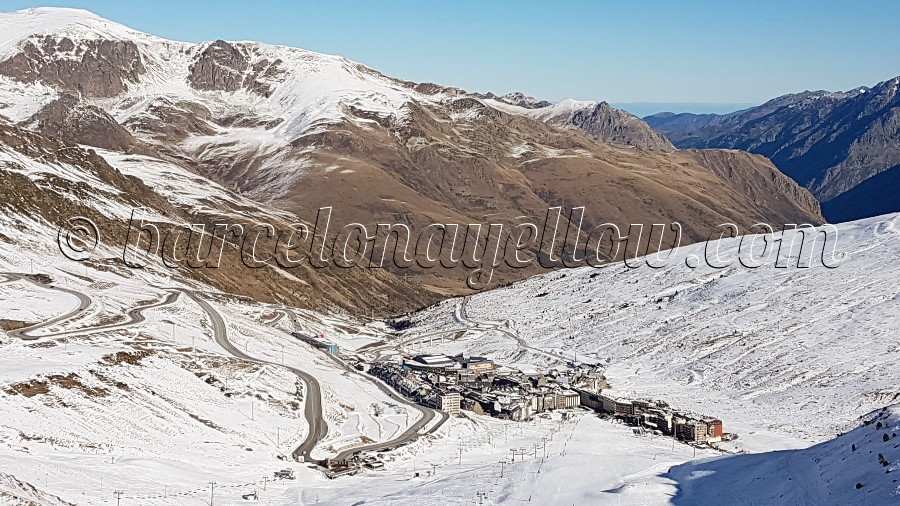 A day tour to Andorra starts from Spain, crosses into France to visit a French mountain village with hot springs in the main square - and then crosses a high altitude border into Andorra.

In the winter Andorra is a popular ski destination, so from December to April you can experience snow. There are two main ski areas called Grandvalira and Vallnord

Don't forget that Andorra is not in the EU or the Schengen zone, so you will need your passport and a multiple entry Schengen visa and in the winter you will need to dress warmly!

More information and booking here: Day tour Barcelona to Andorra offer by DayTripsBarcelona, a small local family tour company based in Barcelona who get 5 star reviews on Tripadvisor.


How to visit Andorra from Barcelona

You can take a bus yourself from Barcelona and visit Andorra, but if you go by bus you we recommend that spend a night in Andorra to have time to do some sightseeing.

The most popular option to visit Andorra from Barcelona is on a small group day tour that visits three countries in one day. Start in Spain, then visit France and Andorra and the beautiful Pyrenees Mountains on a day tour from Barcelona to Andorra.

More information and booking here: Day tour Barcelona to Andorra offer by DayTripsBarcelona, who are a small local family tour company based in Barcelona that get 5 star reviews on Tripadvisor.

Pictures Andorra
Pictures skiing Andorra

© Copyright Barcelonayellow.com.
Do not copy from this page without permission.
All rights reserved



Last Updated on Thursday, 29 July 2021 22:16