FAQ. What are the twin towers on the Barcelona skyline
FAQ. What are the twin towers in Barcelona?

The twin towers on the skyline of Barcelona are the Torre Mapre - which is an office building - and the Hotel Arts which is a luxury 5 star hotel owned by the Ritz Carlton group.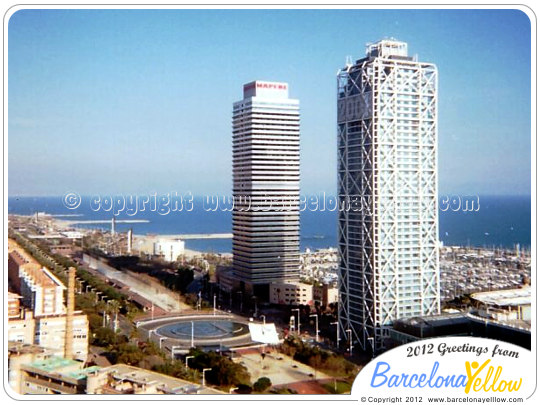 The Mapfre Tower is named after its owner, Mapfre, an Spanish insurance company.

The hotel Arts is home to Barcelona Casino

In front of the Hotel Arts is a iconic sculpture called Peix (Fish) by Frank Gehry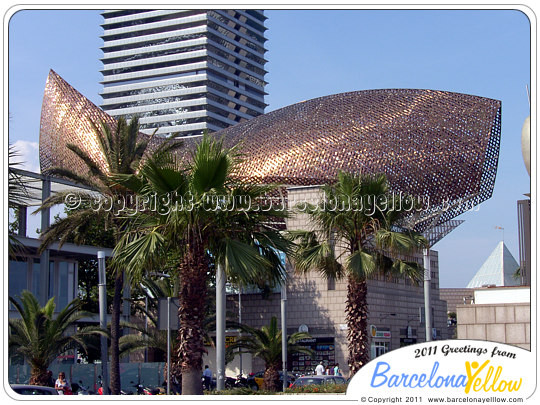 Both buildings were constructed around the time of the 1992 Barcelona Summer Olympics.

They are in the Port Olimpic area of Barcelona in the Sant Marti area of Barcelona

Port Olimpic was constructed as the Olympic saling port for the Olympic games.

The Barcelona Olympic Village - Vila Olimpica is near by

The nearest metro station is Ciutadella Vila Olímpica on the metro yellow line L4

Pictures Port Olimpic area
Barcelona beach hotels
Barcelona beach map

© Copyright Barcelonayellow.com
Do not copy from this page without permission
All rights reserved.

Last Updated on Tuesday, 09 April 2019 23:14