Best Barcelona Beach Hotels 2017
Best Barcelona beach hotels

Updated July 2017

Best Barcelona hotels near the beach and with sea views. These Barcelona hotels are very close to the 9km stretch of Barcelona beaches. Read about Barcelona beaches ;and you might also be interested in our Barcelona hotel guide and our guide to where to stay in Barcelona






Hotel Arts Barcelona
★★★★★ 5 star hotel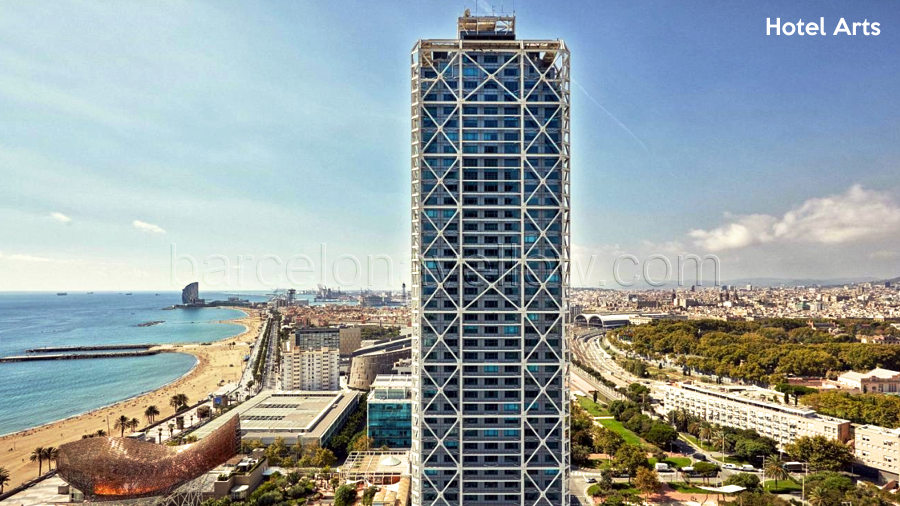 • Top luxury hotel on beachfront in Barcelona.
• Luxury designer rooms with panoramic views
• Outdoor pool and luxury spa with panoramic city views.
• Michelin-starred restaurant.
Book Hotel Arts Barcelona







Hotel W Barcelona
★★★★★ 5 star hotel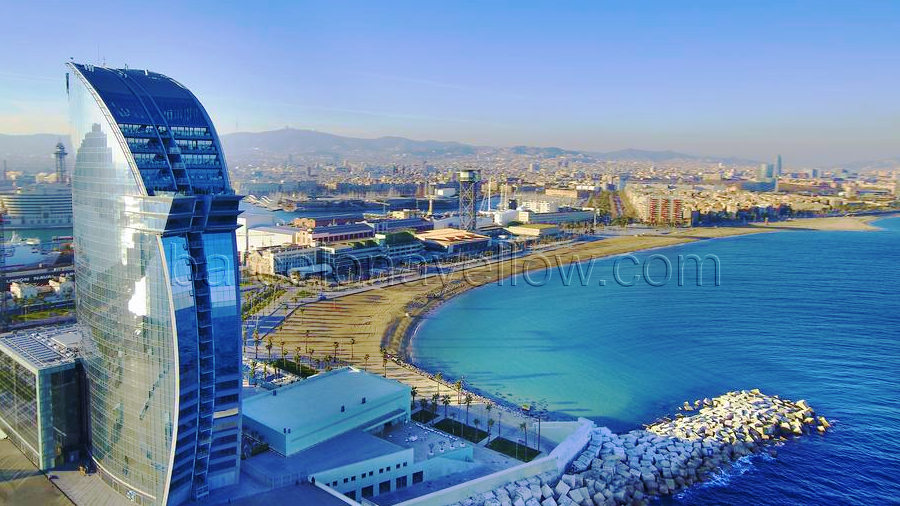 • Hotel W is Barcelona's most famous 5 star hotel on the beach
• Avant-garde luxury designer rooms with panoramic views
• Bliss Spa, ECLIPSE bar on 26th floor
• Two gourmet restaurants and poolside bar
Book Hotel W Barcelona






Hotel 54 Barceloneta
★★★ 3 star hotel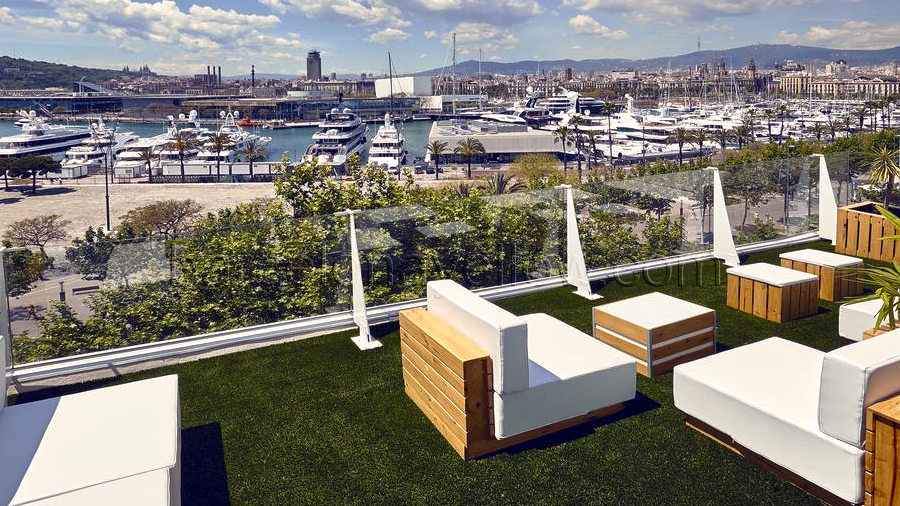 • Design hotel on beachfront area of Barceloneta
• 3 minute walk to Barceloneta beach
• Roof terrace overlooking harbour
• Modern rooms with free Wi-Fi and satellite TV
Book Hotel 54 Barceloneta








Barcelona Hotel Atenea Mar
★★★★ 4 star hotel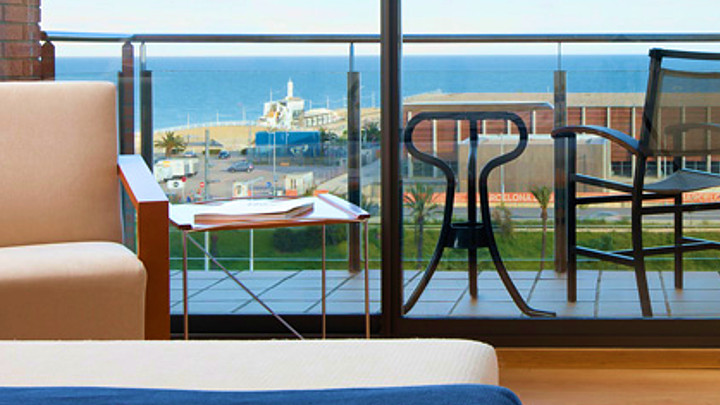 • Modern functional hotel for business or pleasure
• 150 m from Nova Mar Bella Beach
• Bright modern rooms, many with views of the city or sea
• Free hot tub, sauna, gym and free Wi-Fi zone
Book Barceló Hotel Atenea Mar








Hotel Hesperia del Mar
★★★★ 4 star hotel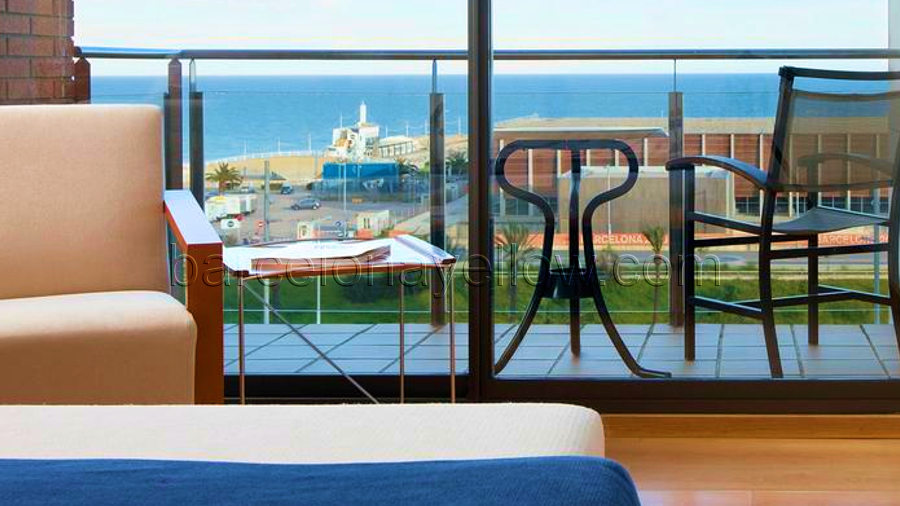 • Sea front location just a few steps from Mar Bella beach.
• Modern designer rooms with marble bathrooms
• Free high speed Internet and WiFi zone throughout
• Bar-restaurant and outdoor terrace
Book Hotel Hesperia del Mar


The Barcelona beach is a top city attraction in the summer. The beaches are open from April but the sea water is best for swimming from mid-May to end September. There are nine Barcelona beaches which border the Mediterranean sea for 4.5 km. All Barcelona beaches have the EU blue flag of excellence awarded for water quality and services.

Each Barcelona beach has a different name, which you can see on the Barcelona beach map below. The nearest beaches are 15-25 minutes on foot or by metro train from the city centre.

There are also many lovely beaches outside Barcelona which take less than 1 hour to reach from Barcelona by train, bus or tour.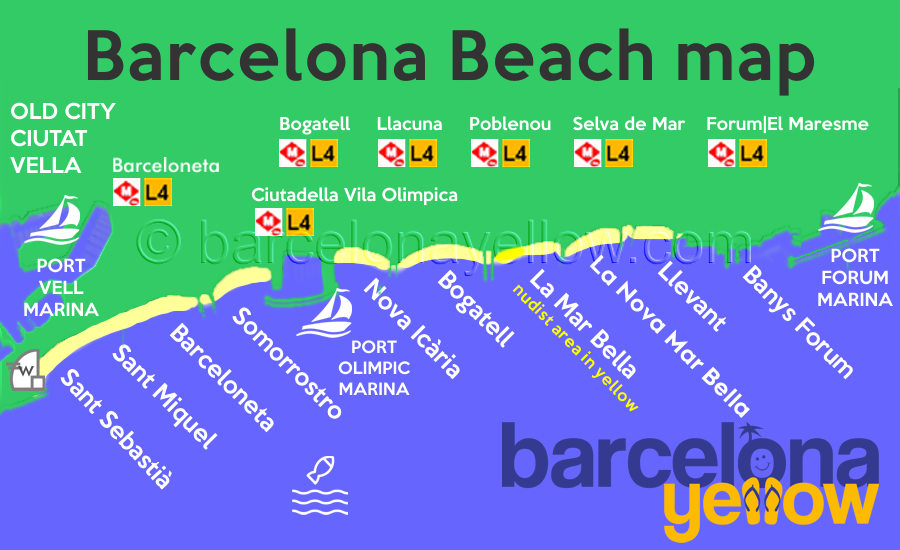 Guide Barcelona beaches
Pictures beaches Barcelona
Beaches north and south of Barcelona
Book Barcelona hotels
Day Trip to Costa Brava beach near Barcelona


© Copyright Barcelonayellow.com.
Do not copy text on this page without permission.
All rights reserved.

Last Updated on Tuesday, 01 August 2017 09:47