La Festa Major de Gracia 2022
Gracia Festival Barcelona - street party
Festa Gracia Dates:
15th to 21st August 2022
Opening times:
Weekdays until 02.00 - Friday and Saturday until 03.30
Twitter:
Festa de Gracia twitter

Hashtag:
#FMGràcia2022
Map decorated strees:
Gracia streets
with decorations
Location:
Gracia district Barcelona
Map Gracia Festival
Hotels:
Hotels near Gracia Festival


Website https://www.festamajordegracia.cat
Download PDF programme 2022





Festa Major de Gràcia 2019 - Gracia Festival.

The biggest street festival in Barcelona is the Gracia festival every year in mid August called the Festa Major de Gracia and also often called Fiestas de Gracia.

The Festa Major de Gracia dates are always the 15th August to 21st August. This is a street festival that takes place in the oldest parts of the Gracia district in Barcelona.

Around 20 Gracia streets have been decorated by the residents. There is a full calendar of activities during the festival, many only for local residents, but tourists and visitors are more than welcome at the public concerts and parades.
The Festa de Gracia is about Catalan traditions and you can see wonderful parades, giants, human castle building and correfoc fireruns, but most of all it is a shining example of community spirit which also welcomes visitors. It´s authentic, fun, joyous, colourful festive and worth a visit!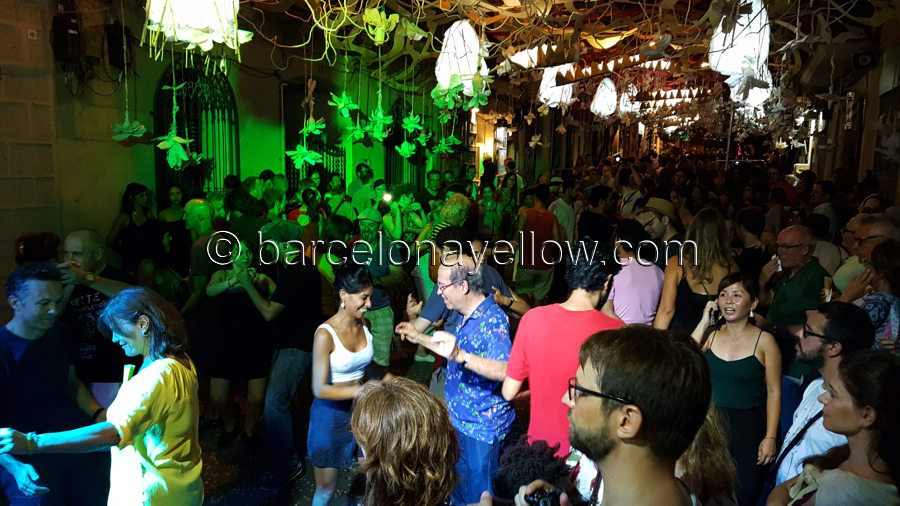 Map Gracia Festival
Calendar Festa Gracia (in Catalan)
Twitter Festa de Gracia

Android App Festa Major de Gracia
Apple Iphone App Festa de Gracia
PICTURES Festa Major de Gràcia
About Festa Major de Gràcia 2022
Festa Major de Gracia street festival in Barcelona. The
Gracia festival
is the biggest of Barcelona's neighbourhood street festivals.
About one and a half million people visit the Gracia Festival.
The Gracia festival is a street festival which takes place streets and some plazas in the Gracia area of Barcelona every year from 15th to 21st August. 15th August is a public holiday in Spain called
Assumption Day
.
The Gracia festival features a big and varied programme with more than over 500 big and small activities. Most activities are for families and children and many are for local residents but visitors can also enjoy many outdoor free concerts and events too.
This popular festival is organised for and by neighbours and families in Gracia, but visitors are very welcome.
Around 18 to 20 streets and plazas are decorated by the residents and you can experience many wonderful Catalan traditions in a full programme of parades, concerts and activities that will fill the streets of Gracia every night during the festival.
Each year there is a contest to design a new festive Gracia Festival poster which is used as the festival logo and T-shirt.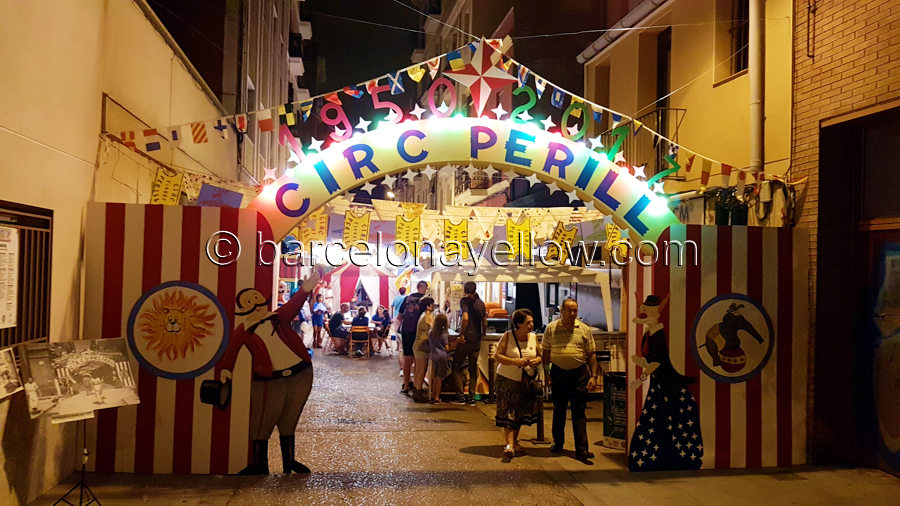 Barcelona Events Calendar
© Copyright Barcelonayellow.com
Do not copy from this page without permission
All rights reserved