Photos gothic quarter Barcelona
Pictures gothic area of Barcelona

The gothic area of Barcelona is in the Ciutat Vella district. Ciutat Vella means 'old city' in the Catalan language, and Barcelona's medieval city is one of the biggest medievel city areas in Europe. It includes the five neighbourhoods of La Raval, Barri Gotic, La Ribera and El Born. Each neighbourhood in the old city of Barcelona has its own special places and unique atmosphere.


Barcino was the Roman name for Barcelona. These letters that spell Barcino are on the Plaça Nova sqaure near Barcelona cathedral in the gothic quarter, where the western Roman city gate, called Porta Praetoria, was located. Map Barcelona Roman walls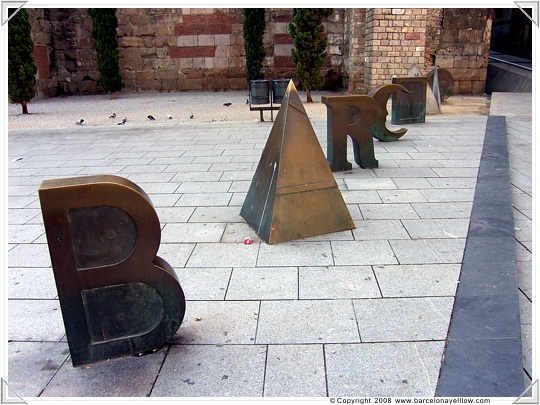 The Barcelona area of 'Ciutat Vella' is easy to see on a satellite photo. Almost all the walls of the medieval Barcelona are gone except a very short section along the street Parallel by the Drassanas Reial Royal shipyards. This was preserved because it function as a wall of the shipyards.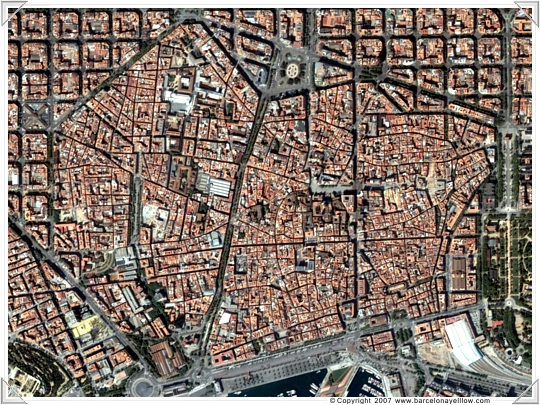 There are signs at locations to indicate where the Barcelona medieval city gates once stood.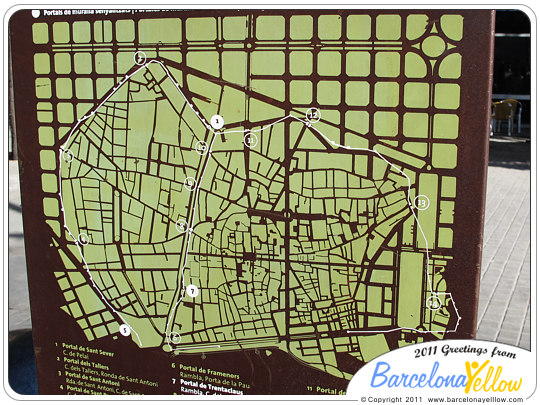 The narrow streets of Barcelona's old city have many charming cafes, restaurants and boutiques and hotels.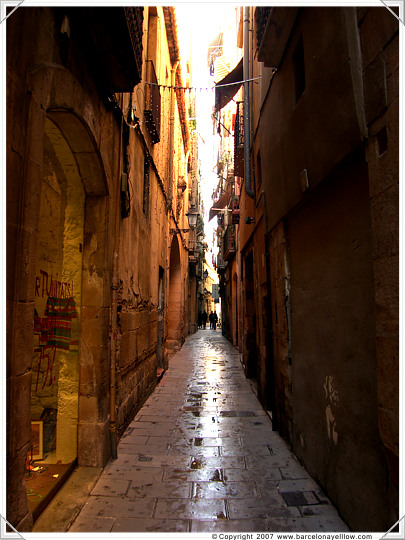 A nice area for walks in the Barri Gotic is 'El Call' - the medieval Barcelona Jewish quarter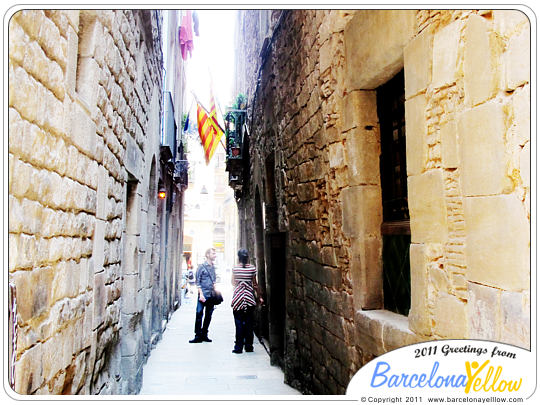 The 'Capella Reial de Santa Àgata i el Palau Reial Major' (Royal Chapel of Santa Àgata and the Royal Palace) on 'Plaça de Ramon Berenguer' by street Via Laietana. It was built in the 14th century using a section of the second Roman wall from the fourth century A.D. Pictures Barcelona Roman walls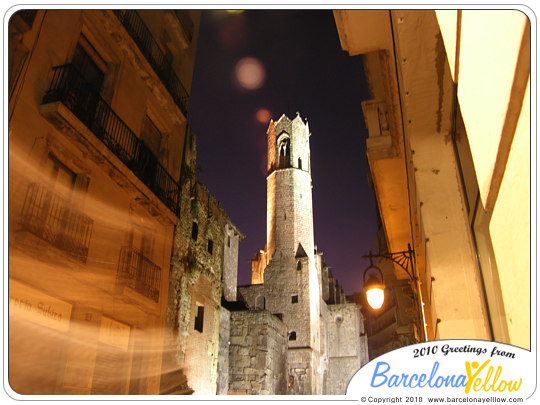 Fountain on Plaza Neri in the gothic quarter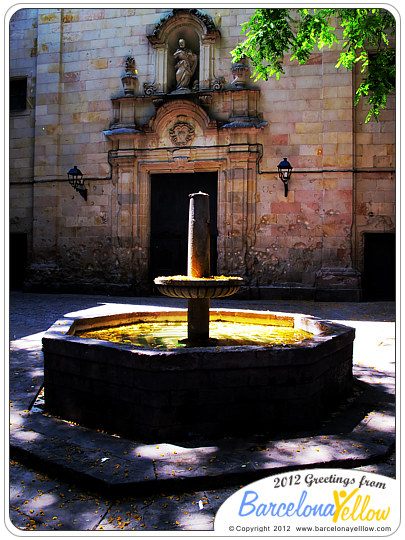 Street buskers in Barcelona's Barrio Gotico create a nice atmosphere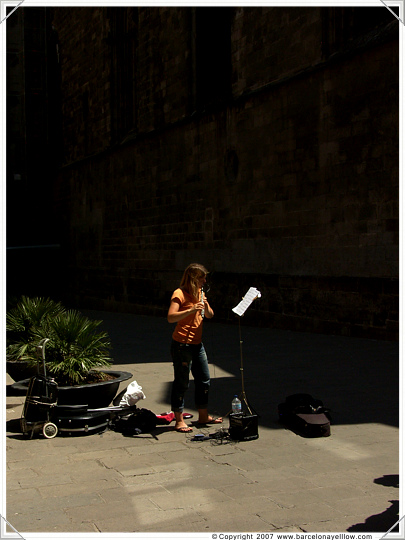 Interior view cloisters in Barcelona's gothic cathedral 'La Seu'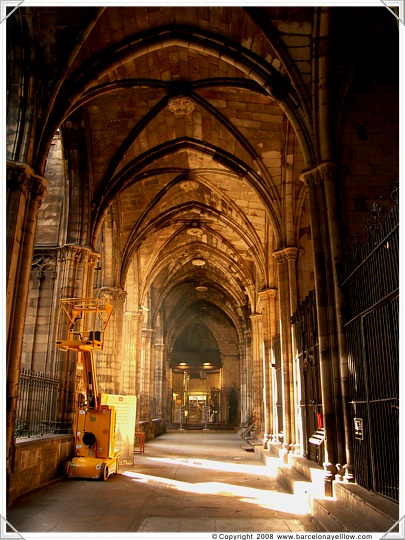 'l'ou com balla' - 'the dancing egg' - a Barcelona Corpus Christi tradition since 1637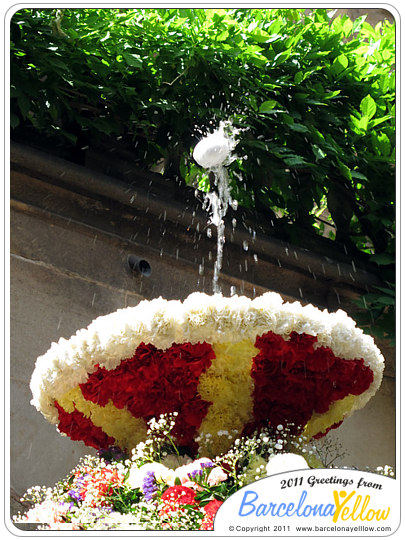 There are still many traditional old shops in the Gothic quarter. This is Casa de Les Sabatilles sandal shop on Baixada Llibreteria, 10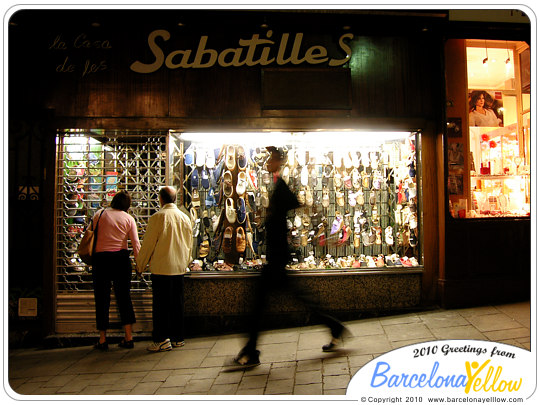 Try the pastries in Confiteria La Colmena on Plaça Àngel, 12 near Jaume I metro station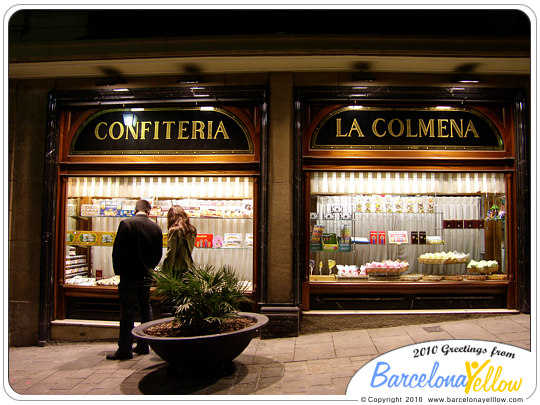 Modernist letterbox from 1902 sculpted by Catalan architect Doménech i Montaner. This letter box is on the 'Casa de l'Ardiaca' (The Archdeacon's House) - by Barcelona La Seu cathedral. The letter box is from 1902, when the building was used by the 'Colegio de Abogados' (college of laywers) who asked Domenech i Montaner to renovate the building. The turtle is said to symbolise the speed of the postal service at that time.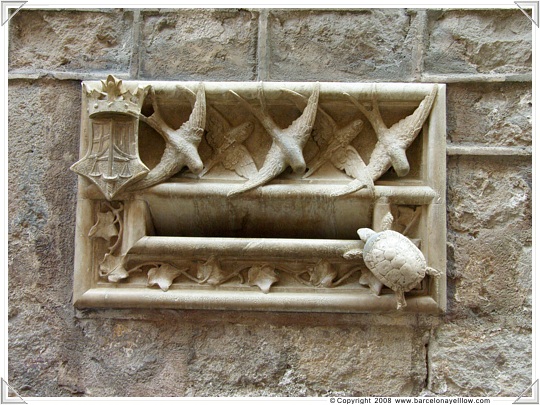 Plaza Neri is one of the smallest and quietest plazas in the Barrio Gotico. It is home to the tiny Barcelona shoe museum and you can have a coffee at the Hotel Neri's outdoor cafe. Book Hotel Neri here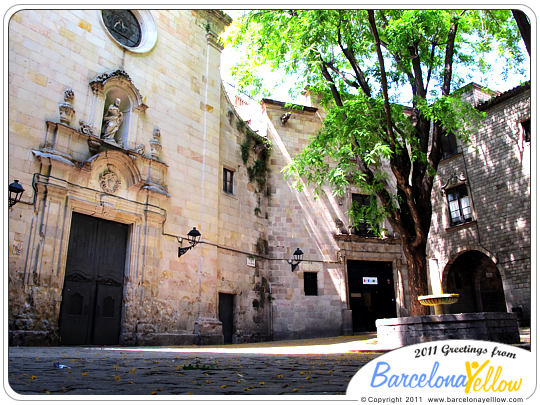 The famous Catalan architecht Antoni Gaudi was a student in the children's school on Plaza Neri. Tragedy hit Plaza Neri on 30th January 1938 during the Spanish civil war, when a bomb fell and claimed 42 civilian lives, among them many children. The shrapnel damage on the church 'Església de Sant Felip Neri' is still visible and a memorial plaque now honours the victims.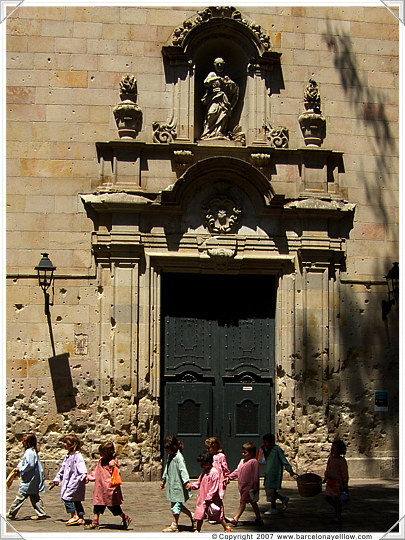 Plaza Reial in the Barri Gotic of Barcelona has many popular restaurants and bars including Los Tarantos flamenco bar, Jamboree Jazz Club and Les Quinze Nits restaurant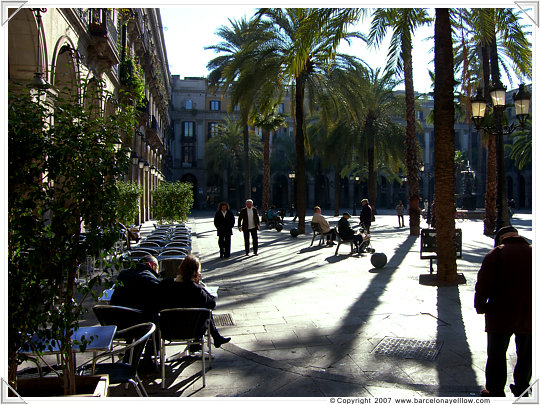 The lamp posts on Plaza Reial were designed by Antoni Gaudi. Gaudi lived in the old parts of Barcelona for many years.
Where did Gaudi live in Barcelona?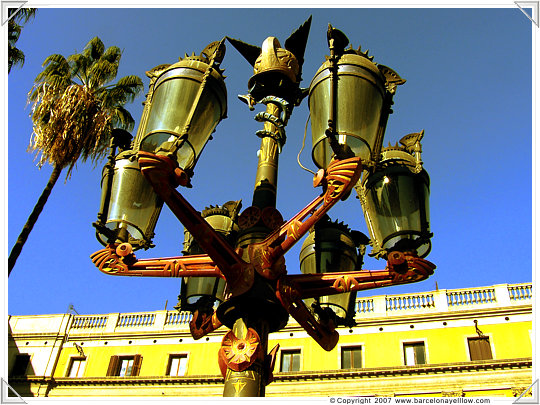 Four Roman columns are the only remains of the Temple of Augustus which stood in the forum of Roman city Barcino. The Roman columns can be seen on street Carrer del Paradis 10 inside the 'Centre Excursionista de Catalunya.'
Map Barcelona Roman remains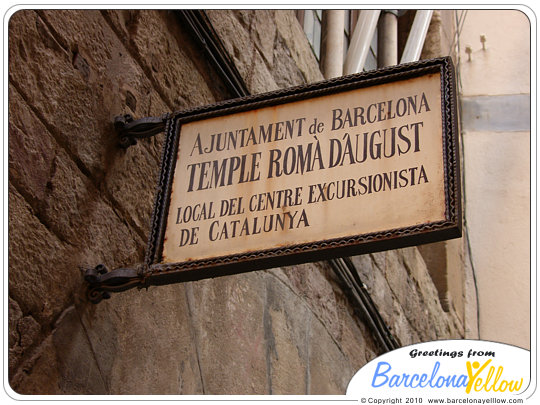 There are well preserved remains of Roman wall towers on Plaça Nova by Barcelona cathedral. At the Barcelona history museum, MUHBA, you can also take a journey through underground ruins of Barcino, the Roman city of Barcelona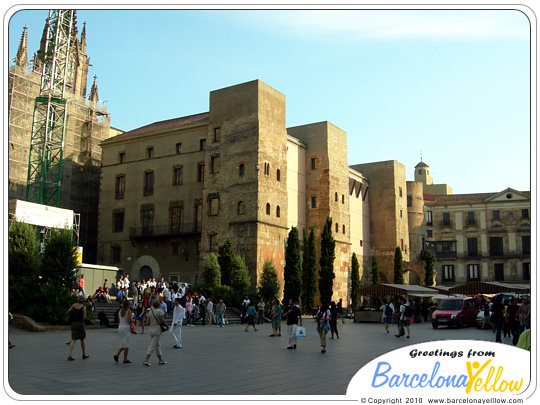 Hotels Gothic area Barcelona
Pictures Roman walls Barcelona
Map Roman walls Barcelona
More pictures Barcelona

© Copyright Barcelonayellow.com.
Do not copy from this page without permission
All rights reserved


Last Updated on Monday, 30 July 2018 17:46