Photos Montjuic Castle Barcelona
Pictures Castell de Montjuic Barcelona
Montjuic hill is a 230 m hill that overlooks Barcelona from the south east of the city centre. At the highest point is Montjuïc fort "Castell de Montjuic." The current fort is mostly from the 18th century and was used both for the defense of Barcelona, but also to keep the Catalans in line during times of oppression. The fort is now only used for exhibitions and events. The grounds of the fort are also used for activities like archery clubs, concerts and outdoor cinema.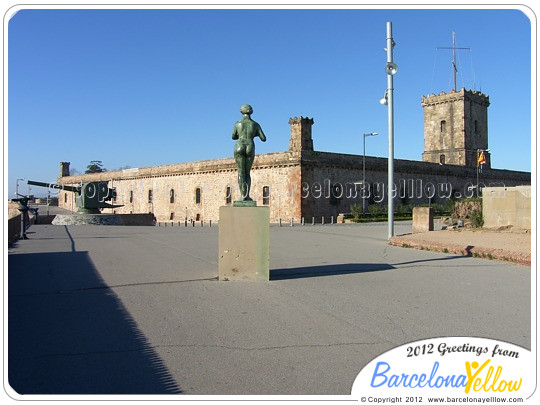 The views of Barcelona and the Mediterranean sea are wonderful from Montjuic. They can be enjoyed both from the Montjuïc Fort - Castell de Montjuic, and other viewing points on the hill.

To get to the military fort, Castell de Montjuïc, and enjoy panoramic views on the way up, take the Montjuic funicular train from metro station Paralel, then cross the road and take the Teleferic de Montuic cable car that takes you up to the highest point on Montjuic Mountain and to the fort Castell de Montjuic.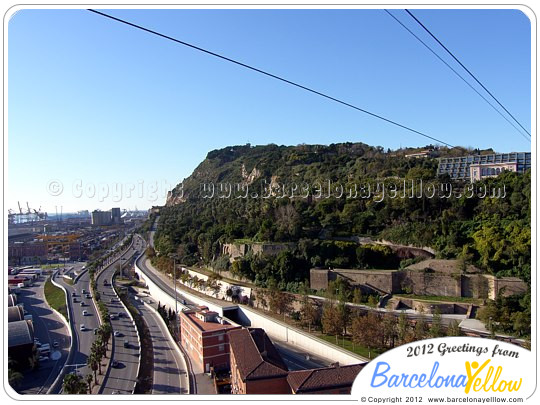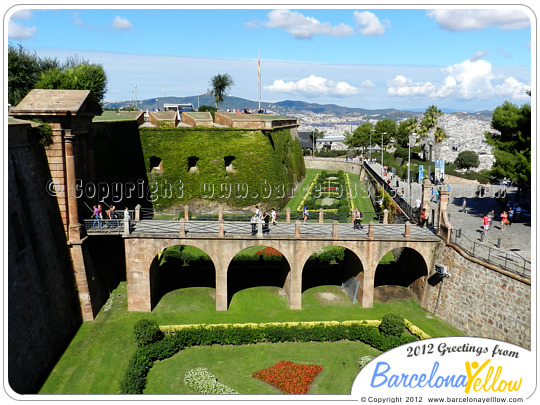 Satellite photo of the former military fort on Montjuic. see more satellite photos of Barcelona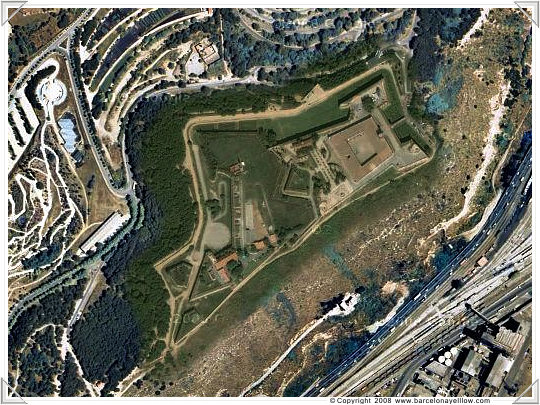 Montjuic has 2 cable cars. The Teleferic de Montjuic cable car is from Avenida Miramar to Montjuic castle. The other cable car is from Barceloneta beach to Montjuic and is called Transbordador Aeri del Port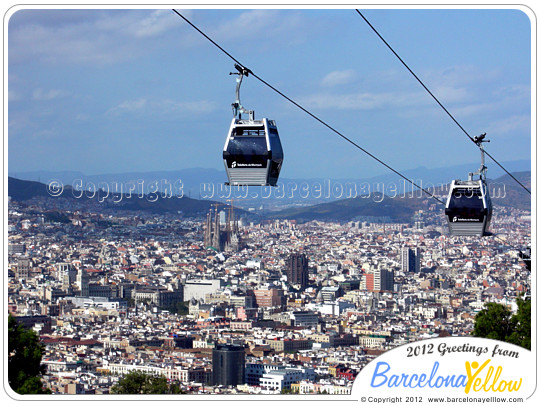 There are great views of the city from the roof of Montjuic Castle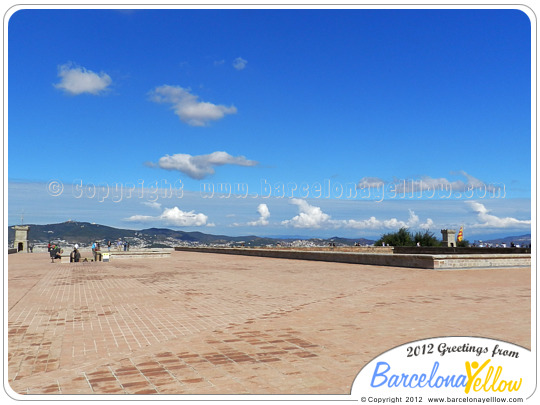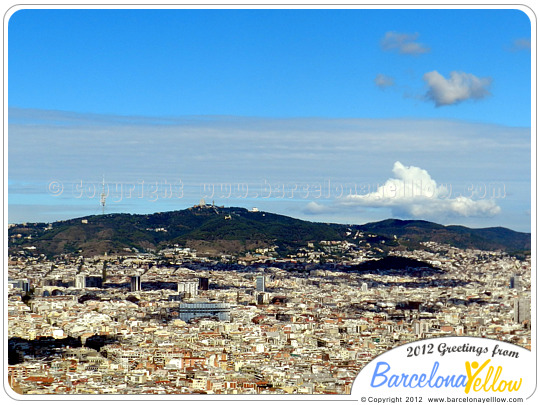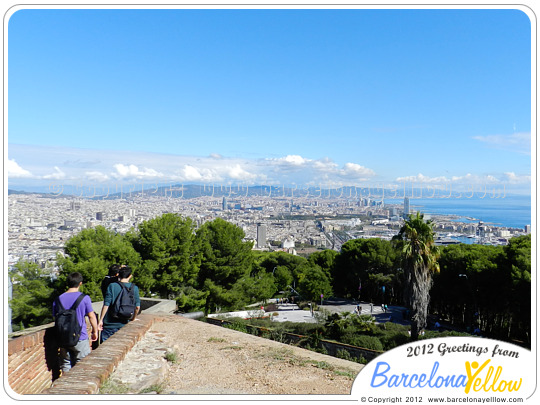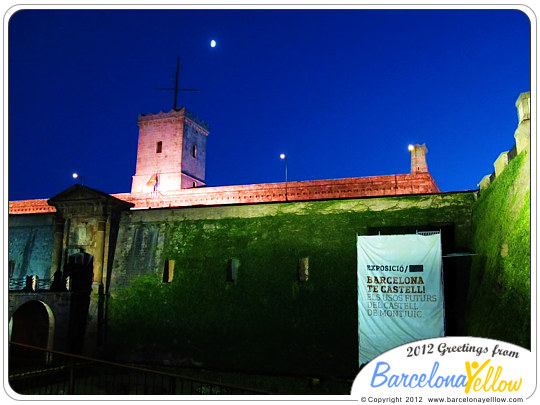 Sala Montjuic organises summer open air cinema in moat of Montjuic Castle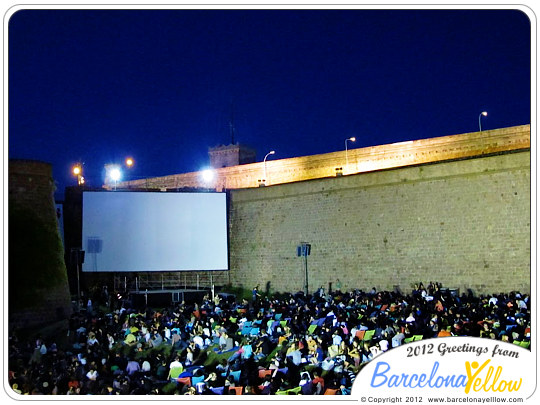 On 16th March 1794 French astronomers Jean Baptiste Joseph Delambre and Pierre François André Méchain measured the meridian arc distance from Dunkirk in France to Barcelona using the tower on Castell de Montjuic as a reference point in Barcelona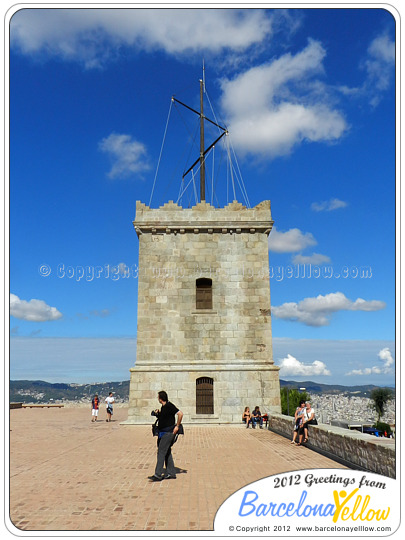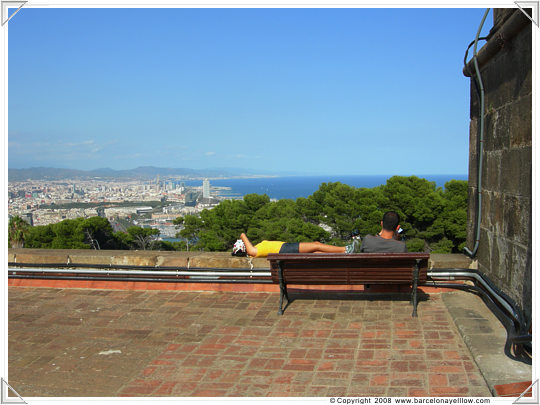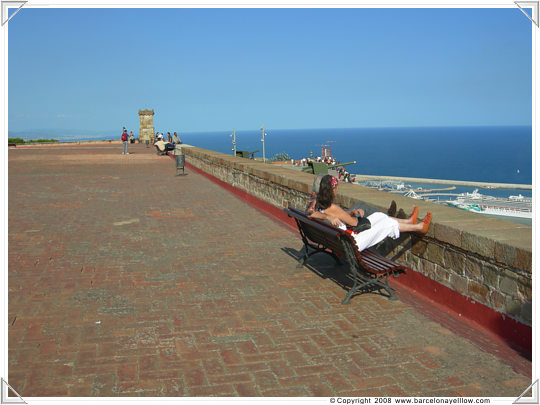 There is a cafe and shop in the castle courtyard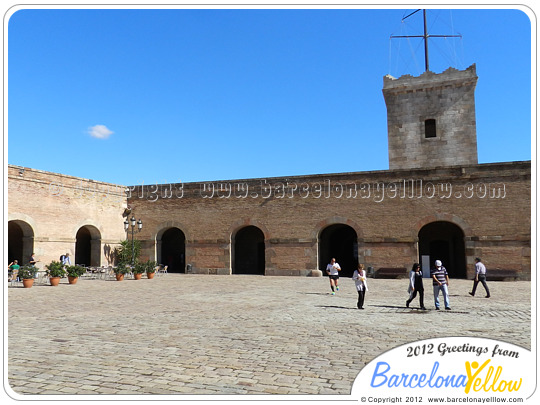 The military canons are still on display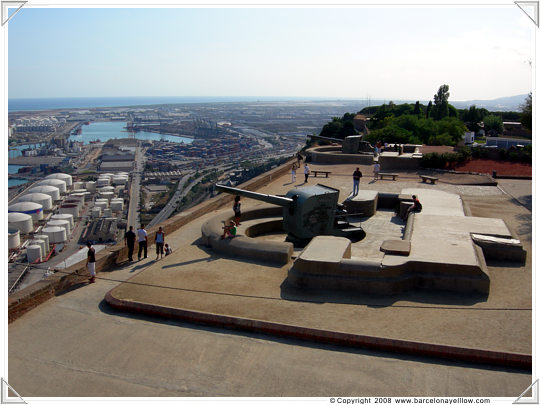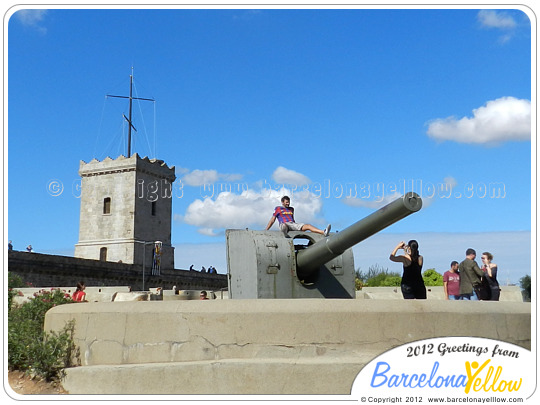 Cruise ships in Barcelona. Map Barcelona cruise ship terminals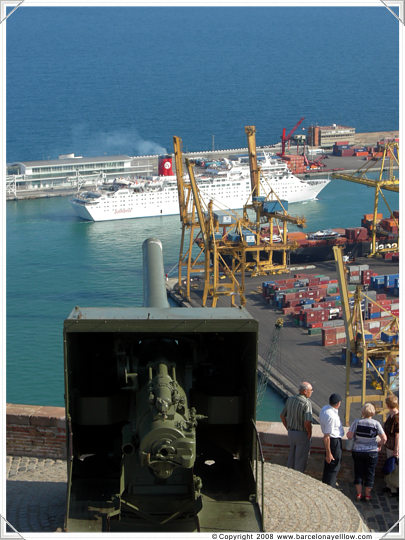 The moat of Castell de Montjuic is used for events like outdoor cinema and festivals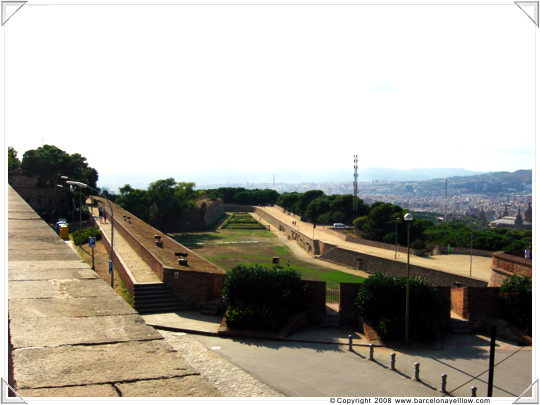 Circus festival at Montjuic during annual Merce Festival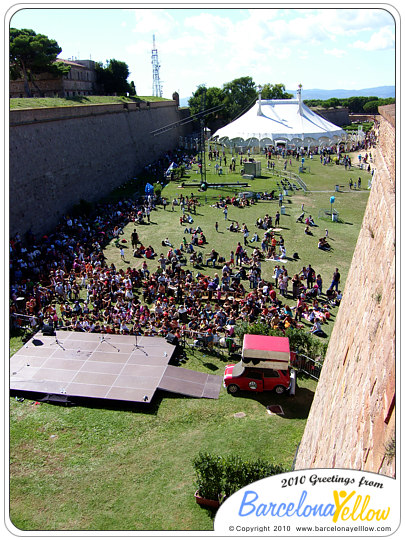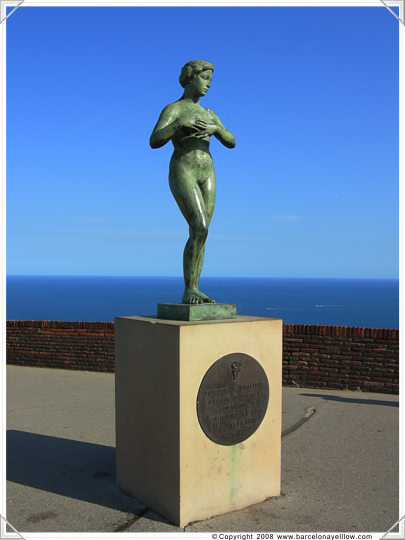 To the south is the busy container port of Barcelona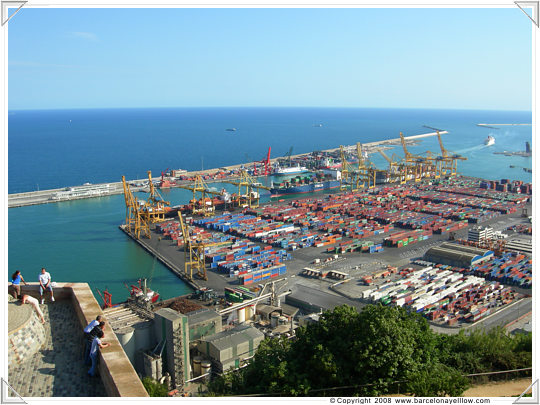 The Barcelona beaches stretch from Barcelona to Diagonal Mar.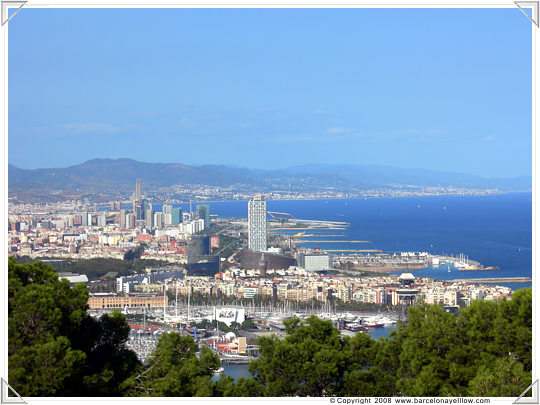 The spires of La Sagrada Familia church dominate the Barcelona skyline. Pictures La Sagrada Familia church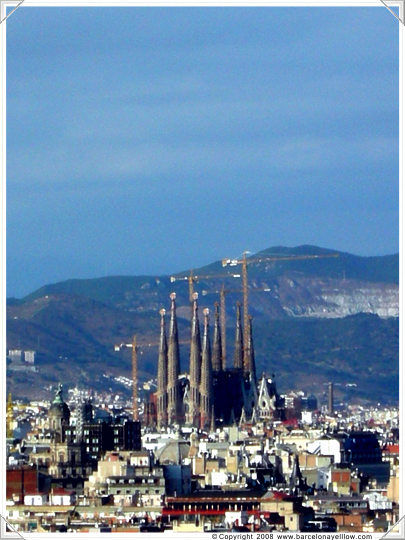 Cruise ship terminals A, B, C and D are at Moll Adossat berths in Barcelona. Read about Barcelona cruise ship terminalsand book hotels near Barcelona cruise ships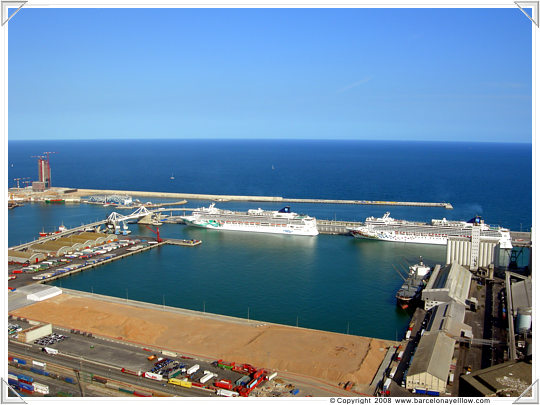 Cruise ships at at terminals M, N and S in Barcelona's Port Vell harbour by the WTC Barcelona World Trade Center and Grand Marina hotel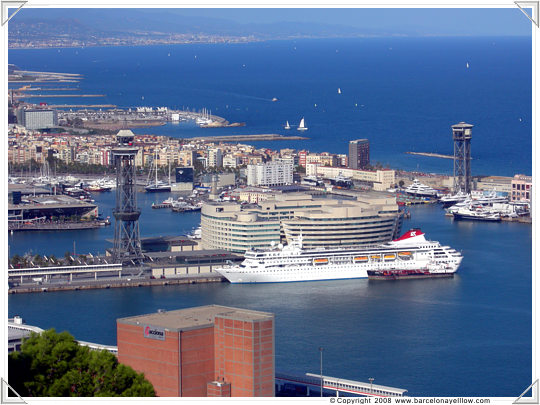 There are lovely walking paths around Montjuic castle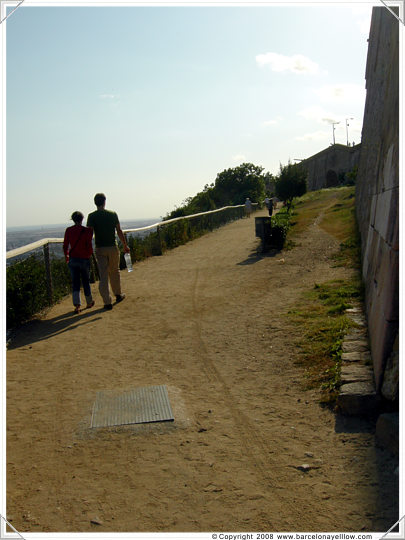 Barcelona photo galleries
Top Ten attractions of Barcelona


© Copyright Barcelonayellow.com.
Do not copy from this page without permission.
All rights reserved




Last Updated on Monday, 25 September 2017 20:55