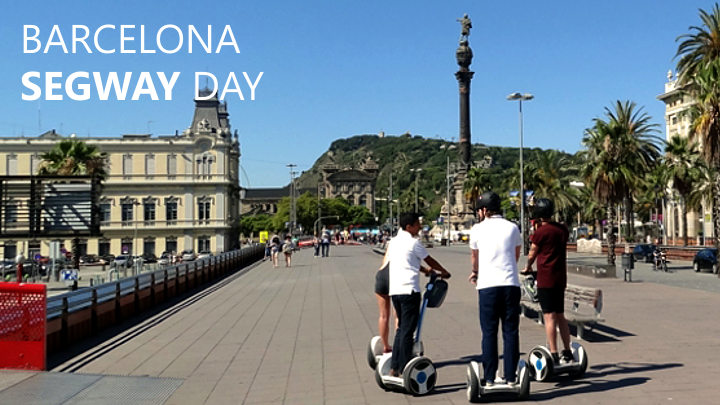 Barcelona Segway Tours

See Barcelona on a Segway. A Segway tour is an original and fun way to see Barcelona´s harbour and beach coastline.

What is a Segway? A Segway PT (personal Transporter) is a two-wheeled, self-balancing, battery-powered electric vehicle invented by Dean Kamen of New Hampshire USA. Even though he invented it as a personal transporter, not too many people own a Segway for personal use, but it has become a very big hit as a fun and different way for tourists to combine seeing a city and trying a Segway for the first time - and Barcelona is no exception.

There are several companies who offer Segway tours. Most of the tours are around the wide boulevards and promenades along Barcelona harbor Port Vella and beach promenades areas. Some Segway tours also include parts of the gothic area and go as far as Parc Ciutadella. Most barcelona segway tours let you choose from short rides of 1 hour up to longer tours of around 3 hours. A Segway ride in the warm Barcelona sun is a great way to spend a couple of hours during your visit.

A segway is easy to learn to ride and all Barcelona segway tour guests get a short training session. The base of the Segway has computers, sensors, and electric motors to keep it the device upright and the segway rider makes it go forward or backward by shifting their weight forwards or backwards. The segway does the rest. To turn and steer, the rider moves the handlebar to the left or right. The PT responds by adjusting the speeds of the wheels in opposite directions causing the PT to yaw and, if not traveling forward or backward, turn in place.

Even though a Segway is easy to learn to ride it is not suitable for everyone, so check the minimum age requirements (usually around 10 years old) and the weight requirements (usually between 35kg and 110kg) Segway tours are not suitable for disabled, blind or visually impaired persons, or pregnant women.

Barcelona has several excellent Segway tour operators to choose from. Most of the Barcelona Segway tours are along the wide boulevards and promenades of Barcelonas port and beach areas, which are perfect for a Segway ride in the warm Barcelona sun. The best times for Segway tours (in our opinion are winter, spring and autumn/fall as the summer months of July and August can be quite congested by the beaches especially in the afternoon.


Best Barcelona Segway tours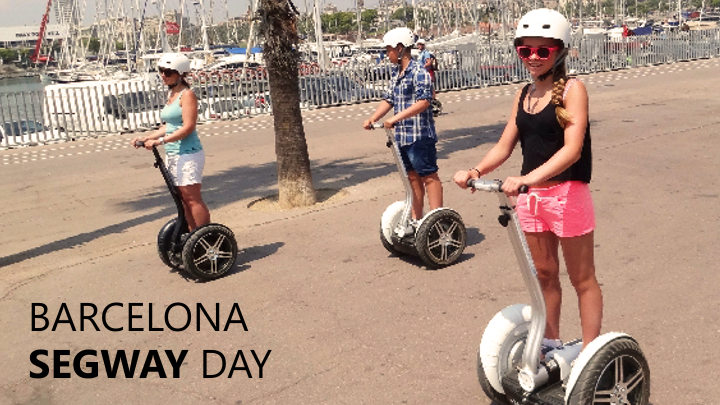 Barcelona Segway Day

On a Barcelona Segway Day tour you can choose between one of three suggested routes: the Mini Tour of 1 hour, the Midi Tour of 1 hour and 30 min or the Gran Tour of 2 hours.

Tours: daily, at 9am, 12noon, 4pm and 6pm.
Language: English and Spanish.

BOOK Barcelona Segway Day Tour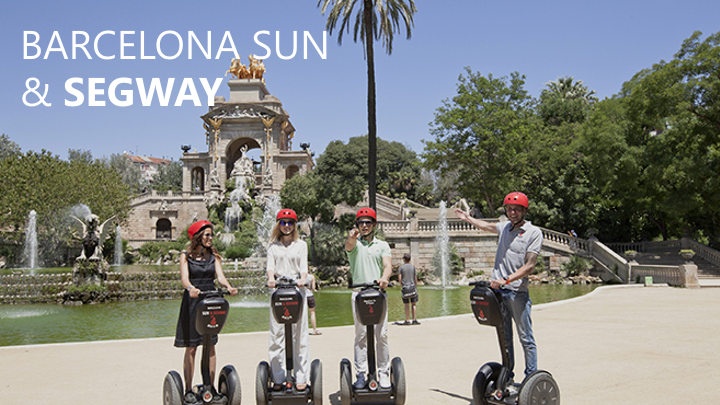 Barcelona Sun & Segway

Barcelona Sun & Segway offer 3 different Segway tours along the Barcelona coast and harbour neighbourhoods

Times: daily departures
Short route: 9am, 10am, 12 noon, 2pm, 4pm, 6pm and 8pm.
Medium route: 9am, 10am, 12 noon, 2pm, 4pm, 6pm and 8pm.
Long route: 9am, 12.30pm, 4pm and 7pm.
Languages: English, Catalan, Spanish, French, Italian and Dutch.

BOOK Barcelona Sun & Segway TOUR

© Copyright Barcelonayellow.com
Do not copy from this page without permission
All rights reserved




Last Updated on Friday, 19 October 2018 17:53