Best books set in Barcelona, Spain

Which are the best books and novels to read on vacation in Barcelona 2023? Welcome to our guide to the best books set in Barcelona and about Barcelona to read before or during a visit to Barcelona, Spain

Travel books are wonderful, but it is also fun to read novels and epic historic tales that are set in Barcelona to make your visit even more special!

Books set in Barcelona often provide an extra element insight and understanding with nuggets of historic information that travel books don't include.

Here are our tips for bestselling books set in Barcelona and some Barcelona travel guide books and some popular summer books from Amazon that are just great to read on the beach or on your journey.

Keep scrolling to see the the best books set in Barcelona and the best summer books to read on vacation.


Bestselling novels set in Barcelona
The Shadow of the Wind
by Carlos Ruiz Zafon
Set in Barcelona, fiction
Buy Shadow of the Wind


The Shadow of the Wind (The Cemetery of Forgotten Books)
The bestselling cycle of books by Spanish author Carlos Ruiz Zafon are The Shadow of the Wind, The Angels Game and The Prisoner of Heaven. The Shadow of the Wind was the first bestselling book in this trilogy set in Barcelona. All three books are mostly set in the gothic area of Barcelona but Avenida Tibidabo on Tibidabo hill with is grand mansions is also featured prominently.

It's a wonderful read with mystery, intrigue, romance in the lost Barcelona of the mid-20th century. Shadow of the Wind sold around 15 million copies worldwide in multiple languages, making it one of the best-selling books of all time set in Barcelona. Order on Amazon in paperback or Kindle

Storyline: At the first light of dawn in postwar Barcelona, a bookseller takes his son to a mysterious crypt called the Cemetery of Forgotten Books that houses the books that have lost their owners and are no longer remembered by anyone.

It is here that ten-year-old Daniel Sempere pulls a single book, The Shadow of the Wind by Julian Carax, off of the dusty shelves to adopt as his own. This forgotten book leads Daniel on a hunt for the mysterious writer Julian Carax, who may or may not still be alive.
Buy Shadow of the Wind



Cathedral of the Sea
by
Ildefonso Falcones
Set in Barcelona, Historical fiction


Buy Cathedral of the Sea






Cathedral of the Sea – Ildefonso Falcones
A gripping historical novel set in Barcelona in the 14th century. It's an epic tale of war, love, treason, plague, anti-Semitism and the Spanish Inquisition centered around medieval Barcelona life and the workers and construction of Santa Maria del Mar gothic basilica built with stone from a quarry on Montjuic hill.

The Santa Maria del Mar is an imposing gothic church in which still stands today and is one of Barcelona's most impressive and most visited sights. (don't confuse it with the Sagrada familia church by Gaudi – this is another church in a different area of Barcelona.

The main character, Arnau Estanyol, is the son of a fugitive peasant who starts out as a lowly porter, carrying stones for the building of the Santa Maria del Mar basilica. His fortunes change for the better and the book tells Arnau's journey from slave to nobleman.

It's interesting to read so much details about 14th century Spanish traditions, commerce and culture in medieval society. An epic tale of war, love, treason, plague, anti-Semitism and the Spanish Inquisition. Available from Amazon on Kindle or paper edition

Buy Cathedral of the Sea
Visit Santa Maria del Mar basilica
Montjuic hill



Origin
by
Dan Brown
Set in Barcelona and Spain, fiction


Buy Origin






By Bestselling Author Dan Brown, Origin is a 2017 mystery thriller novel by American author Dan Brown. and the fifth installment in his Robert Langdon series, following Angels & Demons, The Da Vinci Code, The Lost Symbol, and Inferno.

Origin is set in Spain in present day and is partially set in Barcelona with exciting locations that include Montserrat Abbey, Casa Mila as two of the many locations that are of interest to tourists.

A very entertaining read about that aims to answer two of the fundamental questions of human existence on a trail marked by modern art and enigmatic symbols. Origin is by many considered to be one of Dan Brown's most entertaining novels to date.

Origin book by Dan Brown
Barcelona locations Origin book
Visit Montserrat monastery
Visit Sagrada Familia church
Article continues under this ad: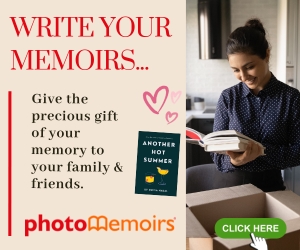 Homage to Barcelona
by
Colm Toibin
Set in Barcelona, non-fiction


Buy Homage to Barcelona






Colm Toibin's Homage to Barcelona tells stories of Barcelona from the story of the city's founding and its huge expansion in the nineteenth century to the lives of Gaudi, Miro, Picasso, Pau Casals and Dali.

It also explores the history of Catalan nationalism, the tragedy of the Spanish Civil War, the Franco distatorship years and the transition from dictatorship to democracy which Colm Toibin witnessed in the 1970s. Written with deep knowledge and affection, Homage to Barcelona is a sensuous and beguiling portrait of a unique Mediterranean port and an adopted home.

Buy Homage to Barcelona
Barcelona Civil War walking tour




Homage to Catalonia
by
George Orwell
set in Barcelona and Spain, non-fiction


Buy Homage to Catalonia






A first-hand eye witness account of the brutal conditions of the Spanish Civil War. "Every line of serious work that I have written since 1936 has been written, directly or indirectly, against totalitarianism and for democratic Socialism as I understand it".

Thus wrote Orwell following his experiences as a militiaman in the Spanish Civil War, chronicled in Homage to Catalonia. Here he brings to bear all the force of his humanity, passion and clarity, describing with bitter intensity the bright hopes and cynical betrayals of that chaotic episode: the revolu-tionary euphoria of Barcelona, the courage of ordinary Spanish men and women he fought alongside, the terror and confusion of the front, his near-fatal bullet wound and the vicious treachery of his supposed allies.

Buy Homage to Catalonia
Book Barcelona Civil War walking tour
Other "must read" summer books by Georpe Orwell are 1984 and Animal farm: A Fairy Story. Both highly recommended.




Hot Milk
by
Deborah Levy
set in Spain, fiction


Buy Hot Milk






Hot Milk is a 2016 novel by Deborah Levy. A New York Times Notable Book of the Year. It follows a mother and daughter who embark on a journey to a Spanish Clinic in search of a medical cure for the mother's paralysis.

Described as "dreamlike" Sofia's mother, Rose, is sick. However, neither of them or any doctors can work out why. A hypnotic read about the strain – and the love – between mother and daughter. Shortlisted for the 2016 Man Booker Prize, Hot Milk moves "gracefully among pathos, danger, and humor" (The New York Times).

Buy Hot Milk




Picasso: A biography
by
Patrick O'Brian
Buy Picasso: A biography




For Picasso fans. Patrick O'Brian's outstanding biography of Picasso is available in paperback. It is the most comprehensive yet written, and the only biography fully to appreciate the distinctly Mediterranean origins of Picasso's character and art.

Buy Picasso: A biography




Life With Picasso
by
Francoise Gilot
set in France, non-fiction


Buy Life with Picasso






Francoise Gilot was a young painter in Paris when she first met Pablo Picasso - he was sixty-two and she was twenty-one.

During the following ten years they were lovers, worked closely together and she became mother to two of his children, Claude and Paloma. Life With Picasso, her account of those extraordinary years, is filled with intimate and astonishing revelations about the man, his work, his thoughts and his friends - Matisse, Braque, Gertrude Stein and Giacometti among others. Francois Gilot paints a compelling portrait of her turbulent life with the temperamental genius that was Picasso.

She is a superb witness to Picasso as an artist and to his views on art. If you like this book you might also like Matisse and Picasso: A Friendship in Art also by Francois Gilot.

Buy Life with Picasso
Visit Picasso museum Barcelona
Where did Picasso live in Barcelona?
Picasso walking tour




Barcelona
by
Robert Hughes


Buy Barcelona by Robert Hughes






A bit heavy going but a must for lovers of fascinating history and Barcelona. A monumentally informed and irresistibly opinionated guide to the most un-Spanish city in Spain, from the bestselling author of The Fatal Shore.

In these pages, Robert Hughes scrolls through Barcelona's often violent history; tells the stories of its kings, poets, magnates, and revolutionaries; and ushers readers through municipal landmarks that range from Antoni Gaudi's sublimely surreal cathedral to a postmodern restaurant with a glass-walled urinal.

The result is a work filled with the attributes of Barcelona itself: proportion, humor, and seny—the Catalan word for triumphant common sense.

Buy Barcelona by Robert Hughes




The New Spaniards
by
John Hooper
set in Spain, non-fiction


Buy The New Spaniards






Unputdownable . . . A must for anyone . . . who wants to know what Spain is really like. (New Statesman, London) A fully revised, expanded and updated edition of this masterly portrayal of contemporary Spain. The restoration of democracy in 1977 heralded a period of intense change that continues today. Spain has become a land of extraordinary paradoxes in which traditional attitudes and contemporary preoccupations exist side by side.

Focusing on issues which affect ordinary Spaniards, from housing to gambling, from changing sexual mores to rising crime rates. John Hooper's fascinating study brings to life the new Spain of the twenty-first century. John Hooper's experience as a foreign correspondent spans more than 25 years.

He has lived in every major capital in western Europe - Paris, Madrid, Rome and Berlin - and speaks fluently all five major languages of western Europe. John Hooper is currently Rome correspondent for The Economist and the Guardian.

Buy The New Spaniards




Winter in Madrid
by
C. J. Sansom
Set in Madrid and Spain, fiction


Buy Winter in Madrid






A #1 internationally bestselling novel set in post-Civil War Spain by the author of Dominion and the Matthew Shardlake Tudor Mystery seriesSeptember 1940: the Spanish Civil War is over, Madrid lies in ruin, while the Germans continue their march through Europe, and General Franco evades Hitler's request that he lead his broken country into yet another war.

Into this uncertain world comes a reluctant spy for the British Secret Service, sent to gain the confidence of Sandy Forsyth, an old school friend turned shady Madrid businessman. Meanwhile, an ex-Red Cross nurse is engaged in a secret mission of her own.

Through this dangerous game of intrigue, C. J. Sansom's riveting tale conjures a remarkable sense of history unfolding and the profound impact of impossible choices.

Buy Winter in Madrid
Book Barcelona Civil War walking tour




Ghosts of Spain
Travels Through Spain and Its Silent Past
by
Giles Tremlett
set in Spain, non-fiction


Buy Ghosts of Spain






Giles Tremlett embarked on a journey around the country and through its history to discover why some of Europe's most voluble people have kept silent so long. In elegant and passionate prose, Tremlett unveils the tinderbox of disagreements that mark the country today.

Ghosts of Spain is a revelatory book about one of Europe's most exciting countries." Part modern social history, part travelogue, Ghosts of Spain is held together by elegant first-person prose...an invaluable book...[that] has become something of a bible for those of us extranjeros who have chosen to live in Spain.

Buy Ghosts of Spain




As I Walked Out One Midsummer Morning
by
Laurie Lee
Set in Spain



Buy As I Walked Out One Midsummer Morning






For Laurie Lee, as for much of the world, 1936 was the end of innocence. Lee recalls the first great journey of his young life, in which he walks through Spain and becomes entangled in the passionate, bloody struggle that was the Spanish Civil War.

This memoir (a sequel to the beloved Cider with Rosie), written with the excitement and wonder of a twenty-year-old, is also infused with the prescience of a young adult who sees what lies ahead

Buy As I Walked Out One Midsummer Morning



Don Quixote
by
Miguel de Cervantes
Set in Spain
Buy Don Quixote by Cervantes




Widely regarded as one of the funniest and most tragic books ever written, Don Quixote chronicles the adventures of the self-created knight-errant Don Quixote of La Mancha and his faithful squire, Sancho Panza, as they travel through sixteenth-century Spain.

You haven't experienced Don Quixote in English until you've read this masterful translation. This P.S. edition features an extra 16 pages of insights into the book, including author interviews, recommended reading, and more.

Buy Don Quixote by Cervantes




Castile for Isabella (Isabella & Ferdinand Trilogy)
by
Jean Plaidy
Set in Spain - historical fiction


Buy Castile for Isabella






Ideal for Historical Fiction fans. The first book in the captivating Spanish Trilogy, focusing on the remarkable lives of Spain's most famous monarchs In the 15th Century, Spain is full of intrigue and threatened by civil war.

The independent young princess Isabella has become the pawn of her ambitious, half-crazed mother, kept as a virtual prisoner at the sordid court of her half-brother, France's Henry IV. Just sixteen years old, all seems lost: is Isabella fated to be the victim of the Queen's revenge, the Archbishop's ambition and the lust of Don Pedro Giron, one of the most notorious womanisers in Castile?

Numbed with grief and fear, Isabella holds onto one cherished hope: that one day, she will escape her tormentors and marry Ferdinand, the handsome young Prince of Aragon - her only true betrothed. But the forces of Europe are ranged against them, and love's triumphs are rare.

Buy Castile for Isabella




The Sun Also Rises
by
Ernest Hemingway
set in Spain in 1920ies
Buy The Sun Also Rises




The Sun Also Rises is one of Ernest Hemingway's masterpieces. The story of hopeless love affair between American war veteran Jake Barnes and Lady Brett Ashley set in the San Fermin bull festival in Pamplona, Spain. It is an age of moral bankruptcy, spiritual dissolution, unrealized love, and vanishing illusions.

First published in 1926, The Sun Also Rises helped to establish Hemingway as one of the greatest writers of the twentieth century. Another must-read by Hemingway is For Whom the Bells Tolls set in the Spanish Civil War.

Buy The Sun Also Rises




Best Barcelona Travel Guide Books
The internet is can be very confusing. There are so many guides, blogs, lists and videos that it's almost impossible to get an overview. We think the old fashioned guide book will make a comeback and here are a couple to get you started.


Lonely Planet Barcelona (Travel Guide)
Buy Lonely Planet Barcelona


Lonely Planet Barcelona is your passport to the most relevant, up-to-date advice on what to see and skip, and what hidden discoveries await you. Savour the best of New Catalan cuisine; yell for your team at Camp Nou stadium; or look up to find weird and wonderful architecture; all with your trusted travel companion.

Get to the heart of Barcelona and begin your journey now!

Buy Lonely Planet Barcelona




Lonely Planet Pocket Guide Barcelona
Buy Lonely Planet POCKET Guide


Condensed version of Lonely Planet Barcelona
Buy Lonely Planet POCKET Guide



Health books to read summer of 2022
Stepbac method books
Take back control of your health and happiness.
Bestselling smartphone addiction book Stepbac from Smartphones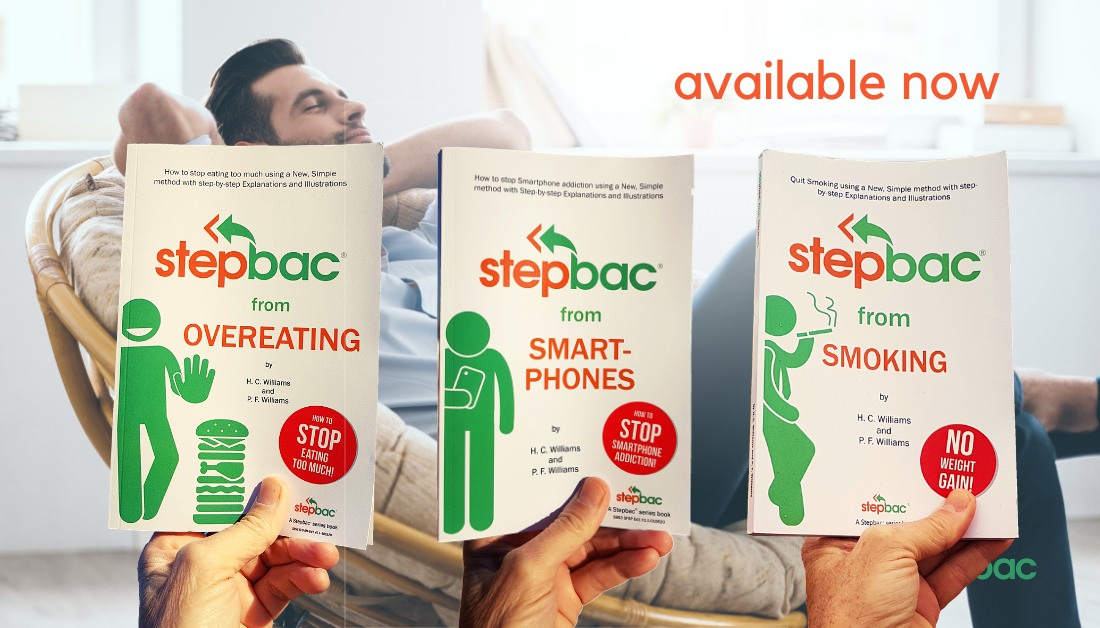 -------------------------------


Kindle E-reader

Paperback books are great for home reading, but for vacations we recommend that you consider reading on an Amazon Kindle Paperwhite e-reader.

There are many advantages of reading on a Kindle. It's light, which cuts down travelling weight. It's very easy to read on the beach and in bright sunlight. It's digital so you can have many books on your Kindle on vacation! That means that you could have a travel guide to Barcelona, a historic novel, a collection of short stories and flip between them during your stay.

You can read Kindle e-books on your smartphone or tablet too - and synchronize the books you are reading on your Kindle device with your phone.

You can download a free sample of books and you can adjust the type size so which is very convenient, especially in low light if you use reading glasses.

And if you finish your book just use any WiFi connection to buy another one!

For travellers it's really a great option and to be honest - after you have tried Kindle - it's difficult to go back to paperbacks.



© Copyright Barcelonayellow.com




Do not copy from this page without permission




All rights reserved