How to get to Andorra from Barcelona
How to get from Barcelona to Andorra

Updated July 2021

Andorra is a tiny country situated entirely in the eastern Pyrenees mountains bordered by Spain and France.

Andorra is officially the Principality of Andorra is a sovereign landlocked microstate in Southwestern Europe

Andorra is one of Europe's six smallest micro-states. Created under a charter in 988 the present principality been an independent nation since 1268 in the thirteenth century.

It is possible to visit Andorra from Barcelona on a day tour / road trip.

If you love mountains and love visiting countries, then you can book a Barcelona to Andorra day tour often called a 3 countries in 1 day tour which starts in Barcelona, Spain then visits France and Andorra - all in 12 hours.

This tour includes spectacular mountain views, driving on high mountain passes (weather permitting) and crossing three country borders in one day.

In the winter Andorra is a snow and winter sports paradise in the high parts of the country with many popular ski resorts and snow regions, so even if you don't ski you could visit Andorra from Barcelona to experience snow on an Andorra Snow Day tour


Getting to Andorra from Barcelona
Does Andorra have an airport?
No. Andorra does not have an airport. Because of Andorra's high altitude location in the Pyrenees mountains there are no airports.

The nearest airport is in the Alt Urgell region of Spain which is a small airport south of the town La Seu d'Urgell. This airport is quite close to Andorra and the official name is Andorra-La Seu d'Urgell Airport (LEU).

However, it is very small and only used for private flights and very small commercial flights. Regular routes are generally limited to the summer period, when weather conditions are good.

The nearest large international airports are Toulouse-Blagnac (TLS), Carcassonne (CCF), Girona-Costa Brava (GRO), Barcelona-El Prat (BCN) and Reus (REU)


Does Andorra have a train connection?
No. Andorra does not have trains. You can only get to Andorra by road


Can you take a bus to Andorra?
Yes. There are daily bus connections from Barcelona to Andorra but you will need to stay overnight to have time to see a little of the country, if you want to return to Barcelona. If you are travelling on to France from Andorra, then the bus is a safe and economical option.


By car to Andorra from Barcelona
You can rent a car in Barcelona and visit Andorra. However, it's quite a long drive and we recommend that you stay overnight in Andorra to have more time to explore if you are not familiar with the area. The total driving time is around 6 hours from Barcelona and back depending on traffic.


Day Tours to Andorra from Barcelona
If you are staying in Barcelona, then you have a unique opportunity to visit Andorra and France on a 12 hour day tour from Barcelona to Andorra. This is the best option for tourists in Barcelona and you get to visit a lovely village with hot springs in France, driving on high mountain passes and see most of Andorra.

Barcelona to Andorra day tours
Andorra Snow Day tour
Barcelona to Andorra bus connection
Pictures Andorra
Grandvalira ski area Andorra
Vallnord ski area Andorra
Ski Pyrenees near Barcelona


Map Andorra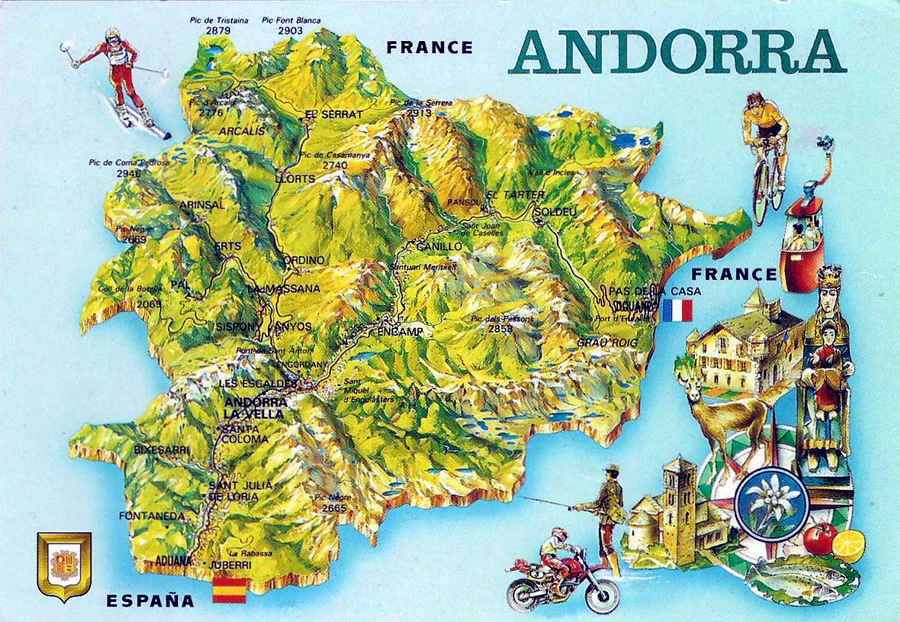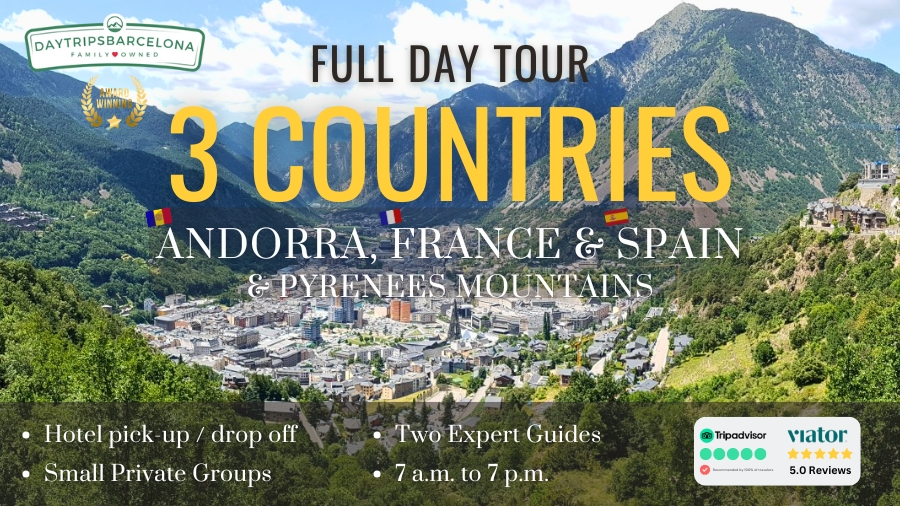 © Copyright Barcelonayellow.com.
Do not copy from this page without permission.
All rights reserved



Last Updated on Thursday, 29 July 2021 22:18