Where did Picasso live in Barcelona?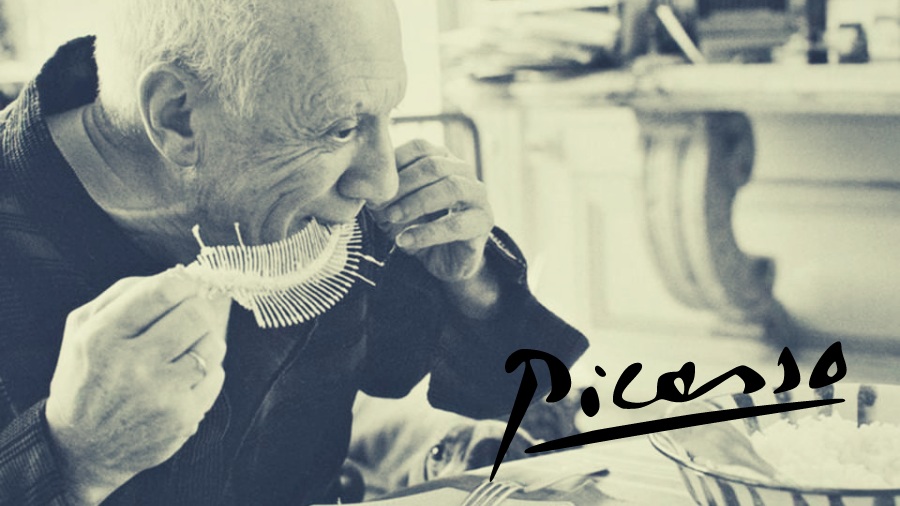 Where did Pablo Picasso live in Barcelona?



Where did Picasso live in Barcelona? The artist Pablo Picasso lived in various apartments in the medieval Ciutat Vella (district 1) of Barcelona. All of the apartments the famous painter lived in were near the harbour area.

Find addresses of Picasso's homes and studios in Barcelona by scrolling down this page. Picasso lived in Spain in his childhood and youth until the age of 21. First in Malaga and then in Barcelona. Picasso left Spain in early adulthood in 1904 where he lived in France for the rest of his life.

Book Picasso walking tour online

Pablo Picasso (1881 – 1973) was born in Malaga in the south of Spain on 25th October 1881.

In 1885 the Ruiz Picasso family moved to Barcelona, where arguably the world's greatest painter spent his formative years and began his professional career as an artist.

Pablo Picasso's time in Barcelona is well documented and most of the places where Picasso lived, studied and hung out with friends from 1895 to 1904 in Barcelona are known. Picasso's life in Barcelona was very much in the medieval part of Barcelona, called Ciutat Vella and down around the Barcelona harbour and Port Vell.

The Picasso family first lived for a few months on street Passeig Isabel II, 4. They then moved to the nearby street Carrer de la Reina Cristina 3, which is where they lived when Picasso was an art student at the La Llotja School of Fine Arts for two years. Artist Joan Miró later studied at the same school.

Article continues under ads

In 1986 the Picasso family moved to Carrer de la Mercè 3 and young Picasso worked in his first studio on Carrer de la Plata 4. Today this is a 5 star boutique hotel called Hotel Serras.
In 1897 the Barcelona cafe and restaurant Els Quatre Gats opened on Carrer de Montsió 3. This cafe cbecame a popular hang-out for Picasso and his artist friends.

One of Picasso's first exhibitions was at Els Quatre Gats. Picasso's also designed the menu for the Els Quatre Gats and due to his fame the artwork is still in use at the cafe to this day. Pablo Picasso studied at the Barcelona art school, La Llotja (now called the Reial Acadèmia Catalana de Belles Arts de Sant Jordi) and worked in various studios during his years in Barcelona.

None of the studio locations have Picasso exhibits now, but it's fun to walk in his footsteps his early years in Barcelona and get a feel for the kind of life he must have lived. All the locations of Picasso studios are in Barcelona's old city Cuitat Vella.

Picasso's studios in Barcelona

Map Carrer de la Plata, 3
Map Carrer d'Escudellers Blancs
Map Nou de la Rambla 10
Map Carrer de Comerç 28

Picasso also lived at Riera de Sant Joan 17 - a street that no longer exists. It was demolished when Via Laietana street was built in 1907. In April 1904 Picasso moved to Paris. He returned for brief stays on various occasions, but he never lived in Barcelona again.

The Barcelona Picasso Museum is very much an expression of his time in Barcelona. It houses the most important collection of his early work in the world. You can also find ceramic works by Picasso in the Barcelona ceramico museum

The world's greatest artist, Pablo Ruiz Picasso, died of a heart attack at the grand age of 91 on 8th April 1973 at his hilltop villa Notre-Dame-de-Vie located in Mougins, France. He was buried on the 10th April 1973 in the gardens of his castle, Château de Vauvenargues in Bouches-du-Rhône which is near Aix-en-Provence in France.

Article continues under ads

Picasso's grave is adorned with his sculpture 'Woman with the vase' (1933) which was first exhibited during the World exhibition of 1937 in Paris. The Château de Vauvenargues property is still owned by the Picasso family and until 2009 was not open to the public.

In 2009 for the first time the building was partially open to the public for the summer by Catherine Hutin, a daughter of Jacqueline Picasso. Contact the tourist office in Aix-en-Provence for more information about visits in the summer.



Picasso walking tour



Two hours in the life of Picasso. Picasso walking tour that explores Picasso's Barcelona in depth visiting key places where Picasso spent his time when he lived in Barcelona. An expert guide will accompany you through the bohemian Barcelona of Picasso's youth and includes guided tour of the Museu Picasso, a key museum if you want to understand and find out about the artist's formative years and development.

The Barcelona Picasso museum is located in the Palau Montcada and houses more than 4,000 works which make up the world's most complete collection dating from Picasso's early years.

Buy TICKETS Picasso walking tour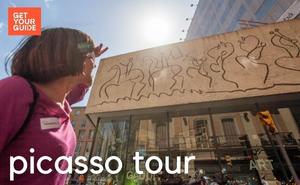 Picasso Museum and Gothic Quarter Walking Tour. Be immersed in the world of Picasso as you discover Bohemian Barcelona on this 2-hour walking tour. Explore the neighborhood where Pablo Picasso lived, imagining it at the turn of the last century. Learn about the history of this famous, eccentric Spanish painter as your guide tells you anecdotes about Picasso's friends and the events that influenced his life and artistic career. Visit Els Quatre Gats restaurant, the meeting place of intellectuals in Picasso's time.

Admire the friezes on the façade of the Architects' Association building, Picasso's only piece of public art. See the Llotja de Mar, the art school where he studied, and the museum housing the most important collection from Picasso's youth and formative years. During the 2nd hour of your tour, you will be guided through the Museu Picasso.

See the world's most important collection of works from Picasso's youth and formative years, showcasing the evolution of his style from the more classical towards the his invention of Cubism. Set in a historic mansion, the Picasso Museu is near the site of Picasso's last studio before he left the city for Paris. Highlights of the museum also include some of his later works, such as a series of interpretations of Velázquez's Las Meninas dating from 1957, as well as ceramics and engravings.


Buy TICKETS Picasso tour

Picasso Barcelona related links

Picasso museum Barcelona
Restaurant Els Quatre Gats
Picasso at MNAC museum
Picasso at Caldes de Estrach
PIcasso's Château de Vauvenargues

© Copyright Barcelonayellow.com
Do not copy from this page without permission
All rights reserved.







Last Updated on Monday, 30 January 2023 16:13