Things to do Port Vell marina Barcelona
Things to do Port Vell marina Barcelona
Things to do and see in Port Vell marina on and off the water

Updated July 2023





Barcelona's harbour marina is called Port Vell, which means 'old port' in Catalan language. Port Vell marina borders the gothic quarter and Barceloneta and is a lively and popular area for visitors and fishermen. For tourists there are many things to do both on and near the water.

At Port Vell you can find the Maritime museum, the Columbus Monument, the Barcelona aquarium, the shopping mall Maremagnum and many activities including bike tours, segway tours, harbour boat tours and many fantastic restaurants and cafes in the Barceloneta area.

A recent addition to the Port Vell is the Marina Port Vell superyacht marina. Some of the smaller cruise ships also dock in the Port Vell marina.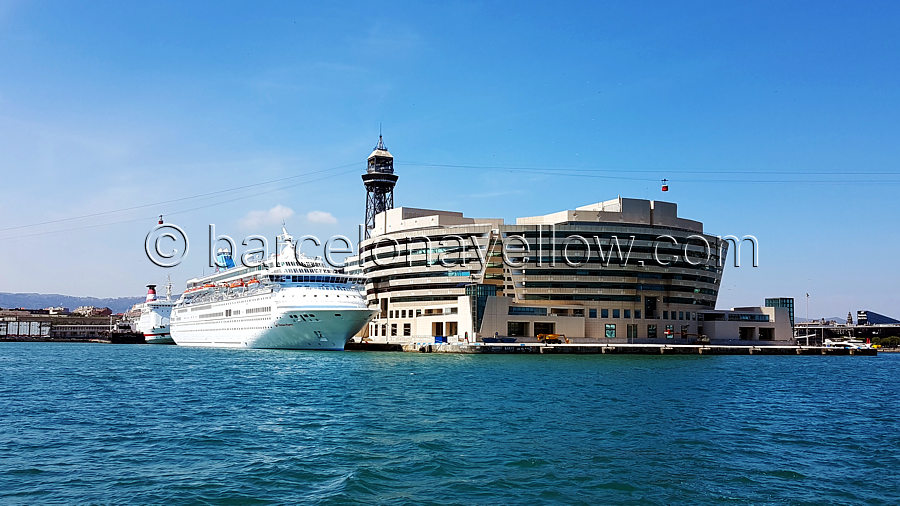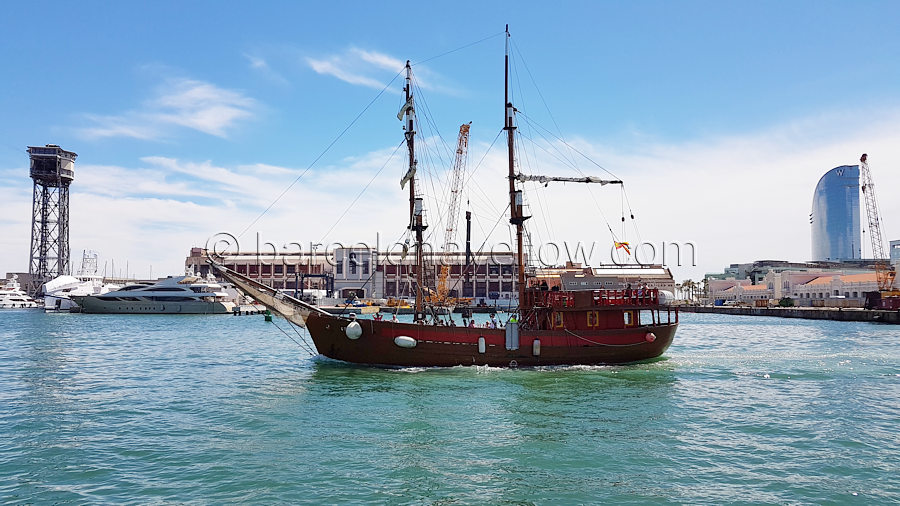 Barcelona OneOcean super yacht marina.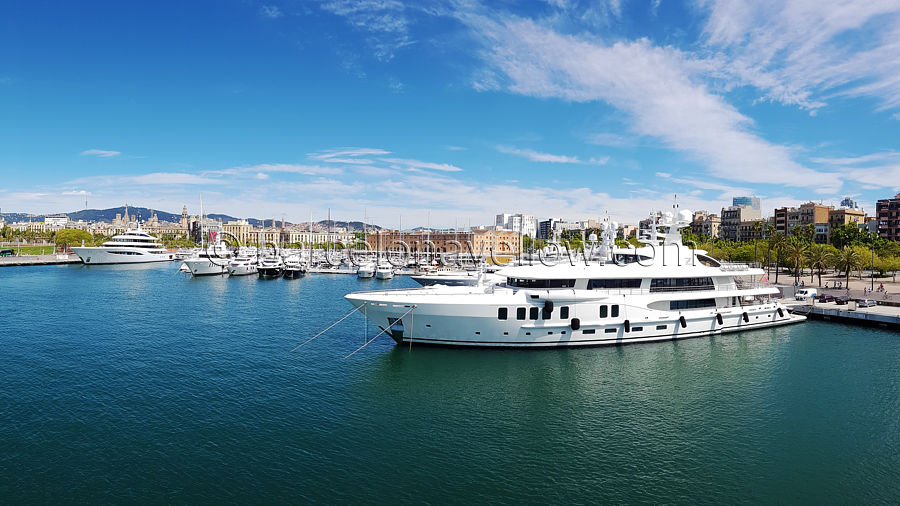 Many tourists love the long and wide promenade that borders Barceloneta and Port Vell marina and leads to Barceloneta beach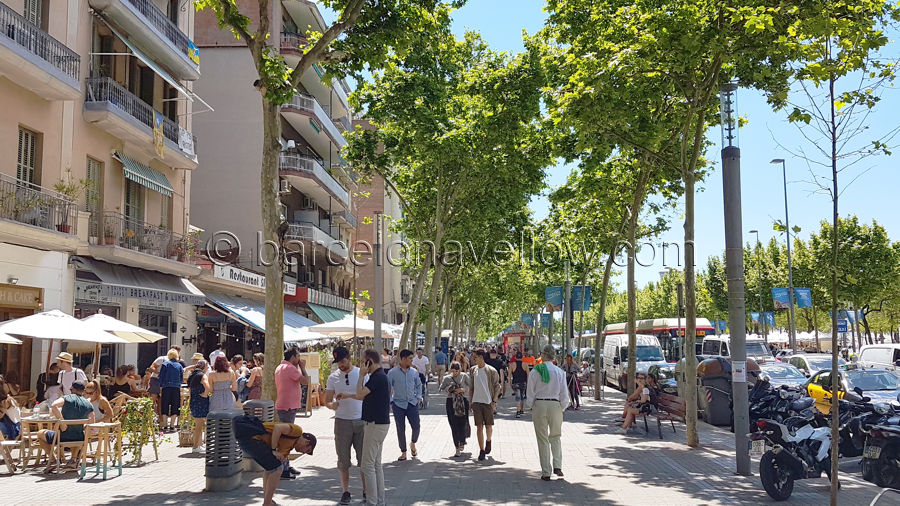 On the photo below is Barcelona World Trade Center to far right, which is also home to 5 star Grand Marina Hotel. The sail shape of the W hotel. In the middle of the photo is the Sant Sebastian tower and to the left the Jaume I tower of the Barcelona port cable car.

The column is the Columbus monument where you can find some of the many boat tours.





El Monumento a Cristóbal Colón is the Christopher Columbus monument on Plaza Portal de la Pau. Inside you can find Barcelona's first hydraulic elevator which is still in operation.

You can take the lift up to the small public viewing gallery at the top. The building on the left is 'Edificio del Port de Barcelona' customs and port office which is currently being renovated and will re-open as an information center.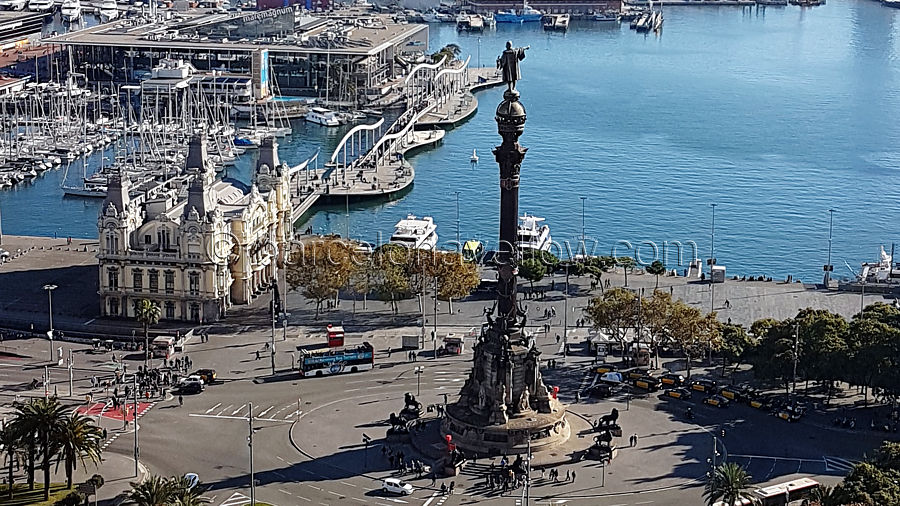 Cristóbal Colón - Christopher Columbus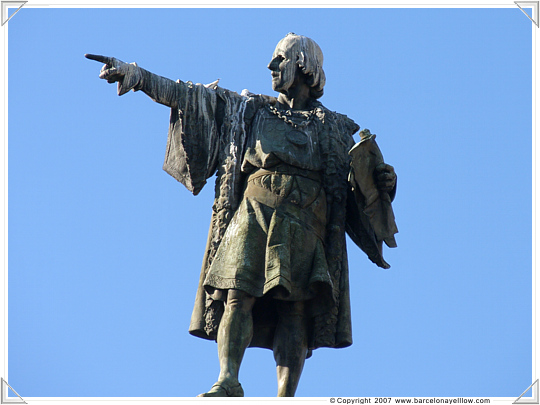 Port Vell harbour hosts the MHC Catalonia History Museum in a former warehouse. In the museum building there are restaurants on the ground floor and on the roof terrance the 1881 La Terrassa de les Indianes restaurant has lovely views of Barceloneta and Port Vell.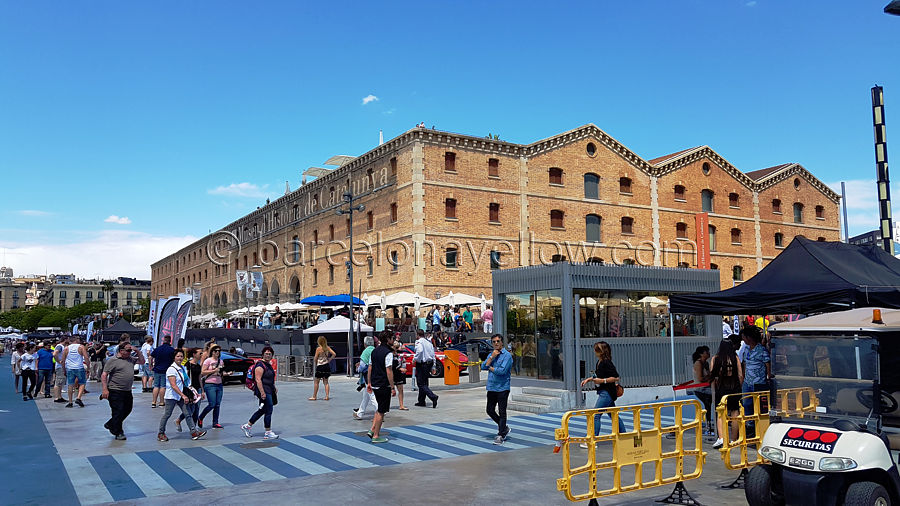 Rowing is a popular year round activity in Barcelona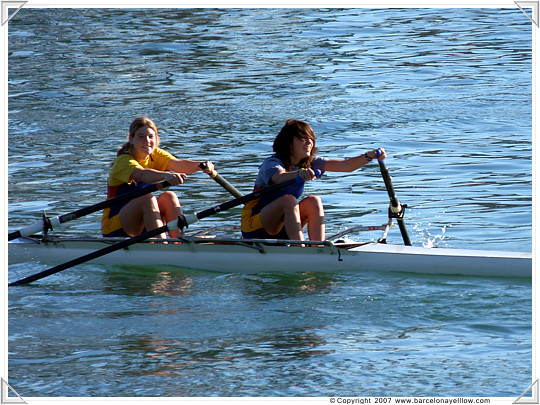 At the entrance to Barceloneta and Port Vell you are greeted by 'El Cap de Barcelona' (1991–1992) - the head of Barcelona - a surrealist sculpture by American artist Roy Lichtenstein for the Barcelona 1992 Olympics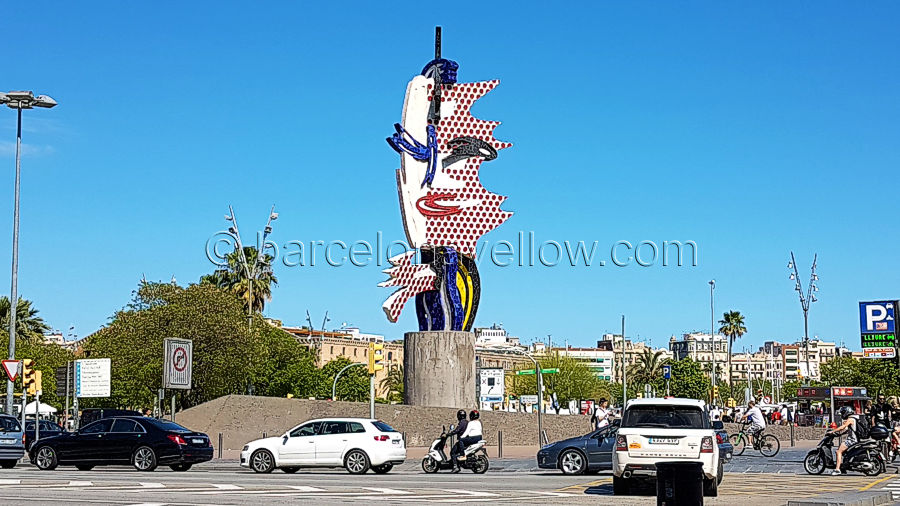 View of the lovely Passeig de Colum with Port Vell on right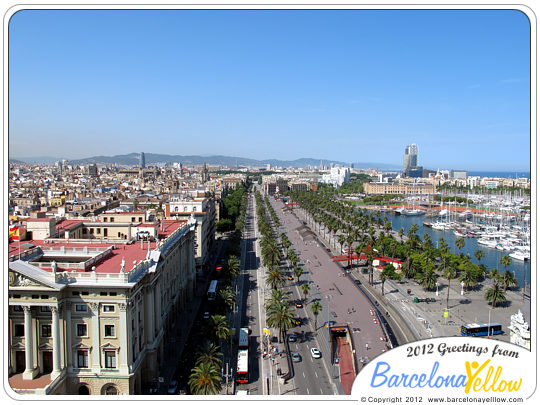 Moll de la Fusta - wood wharf. The floating work of art is called 'Miraestels' which means 'star gazer'. It is a aquatic art work by Catalan artist Robert Llimós and first exhibited in 2006. It depicts a human figure gazing at the stars holding a star behind its back.The schooner in the top left is the Barcelona maritime museum boat Santa Eulalia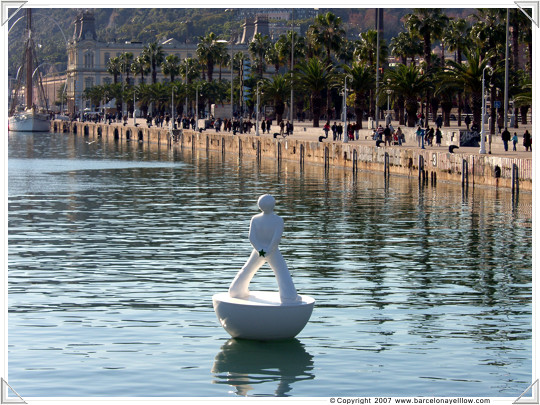 The newest part of La Rambla walking street is called 'La Rambla del Mar' which is the walkway over to the Maremagnum shopping centre in Port Vell marina.

Maremagnum is the only shopping centre in Barcelona that is open on Sundays. Nearby attractions include the Barcelona Aquarium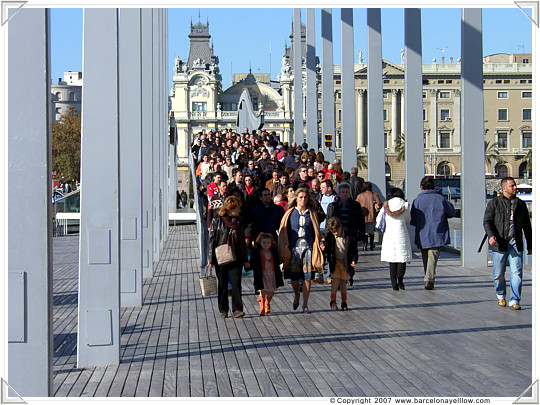 La Rambla del Mar seen from the air



Artists market near Maremagnum shopping mall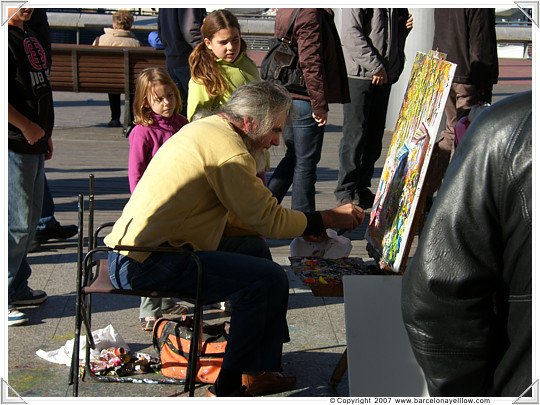 Vintage roundabout outside the Barcelona Aquarium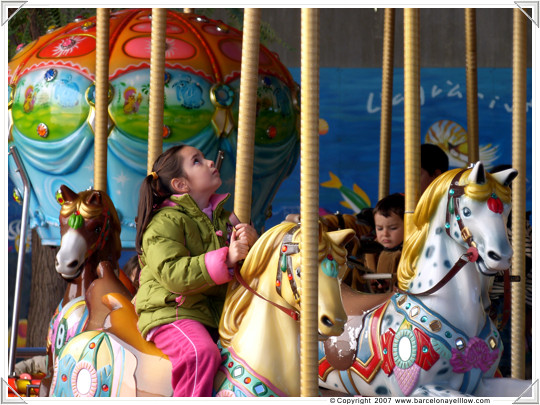 Port Vell used to display a replica of the submarine "Ictineo II" which was the worlds first working submarine. It was built in 1864 in Barcelona by the Catalan inventor "Narcus Monturiol i Estarriol" who came from Figueres and was born on the same street as painter Salvador Dali. The submarine made its maiden voyage on 20th May 1865.

It has currently been removed for renovation. Read more about the exciting story of Ictineo II on Wikipedia. Another smaller submarine built by Narcus Monturiol i Estarriol is on display at the Barcelona Maritime Museum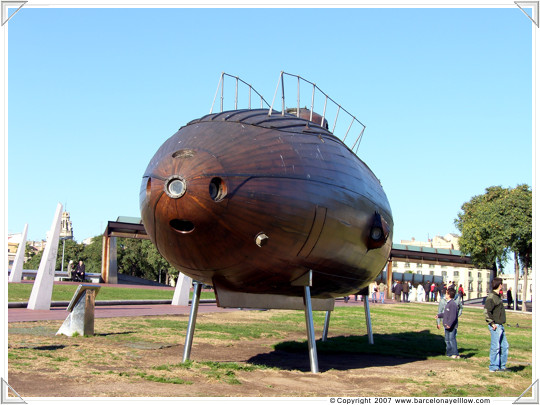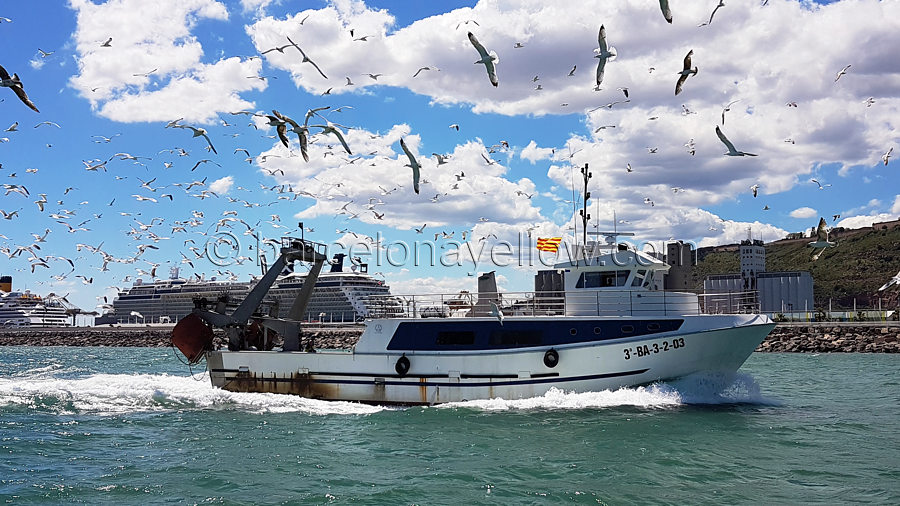 More pIctures Barcelona

© Copyright Barcelonayellow.com
Do not copy from this page without permission
All rights reserved
Last Updated on Monday, 31 July 2023 13:13