Fira Modernista de Barcelona. The Barcelona Modernista Fair and Street Trade Festival is a 3 day street fair in June in the right part of the Eixample district of Barcelona and part of the neighbourhood festival Festa Mayor de la Dreta

> Dates and location Fira Modernista de Barcelona
The Mercat Modernista market has almost 100 stalls and stallholders dress up in festive modernist period costumes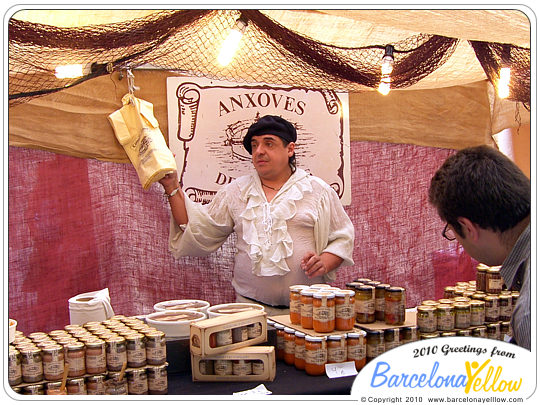 The Modernist fair seeks to recapture the spirit of Eixample over 100 years ago when Modernism was at its peak and features a broad range of activities to highlighting the Modernista (Catalan Art Nouveau) movement.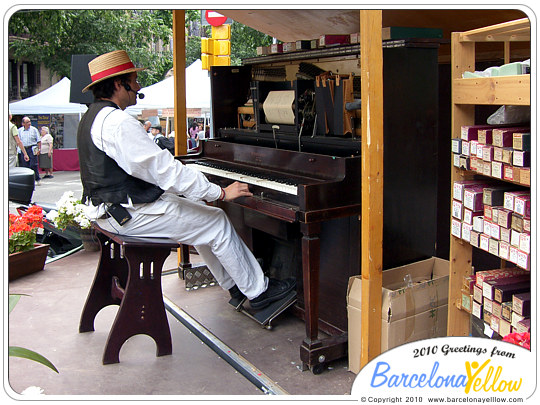 The fair has almost 100 market stalls and many activities including concerts, children's games, dances, shows, workshops, a large tent full of vintage cars, exhibitions, silent movies, puppet shows and a miniature train, and a vintage bike race called "Bicicletada modernista"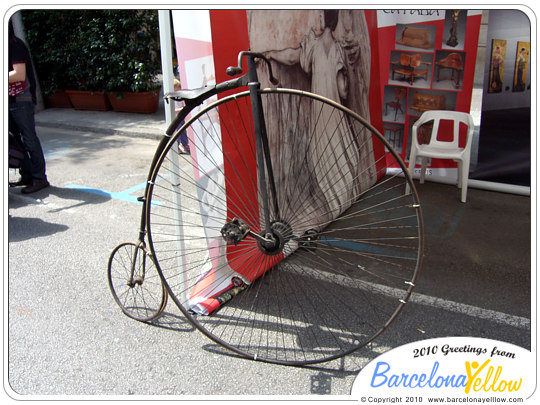 Main activities are on Carrer de Girona between Av Diagonal and Carrer de Arago where you can find many shops in the original modernist style like Ruiz Ortega opticos.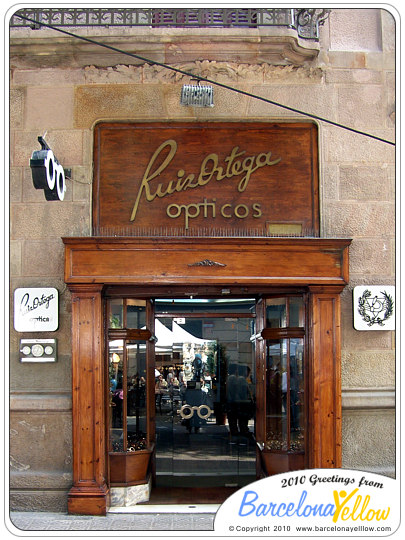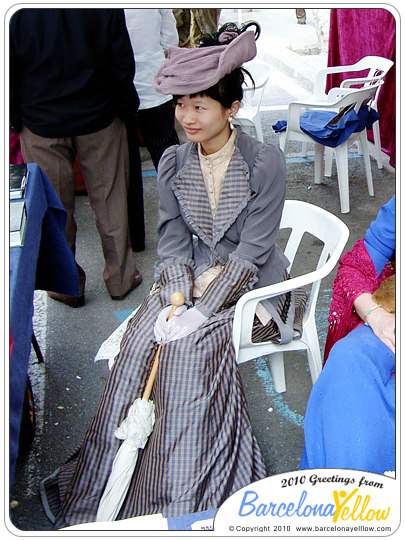 Cercavila de Gegants - giants parade by the group "la colla La Fal·lera Gegantera de la Sagrada Família." The giant is called "Pere- l'home dels ocells" - Pere the bird man. This giant is based on a real person, an artist from Zamora, who used to live in the Sagrada Familia neighbourhood and who trained pigeons, which would perch on his hanger.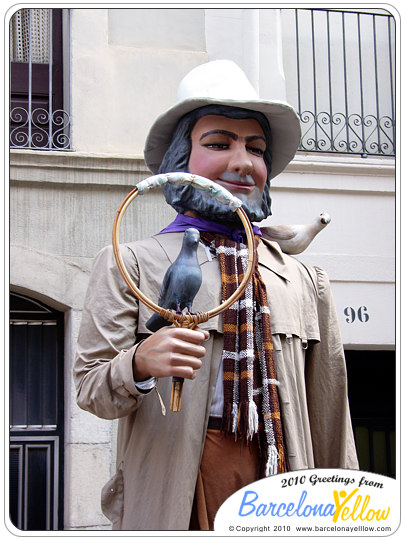 and this is "Pepa - la peixatera" - Pepa the fishwoman. Both these giants were built in 1988 by Domenech Umbert.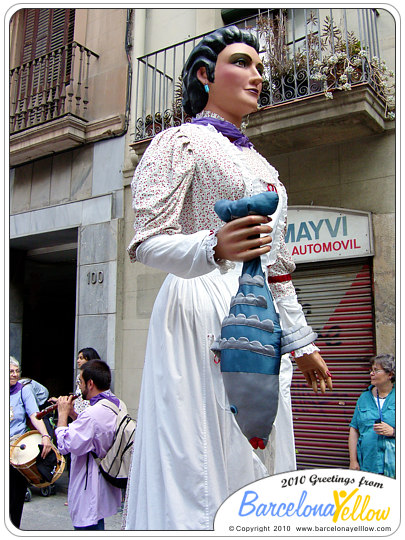 The Gran Carpa tent hassome lovely vintage vehicles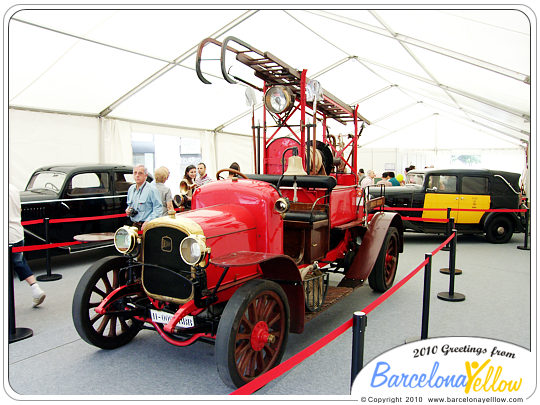 Vintage Citroen Rosalie Barcelona taxi from 1936. It has 4 cylinders, room for 7 passengers and a maximum speed of 100kph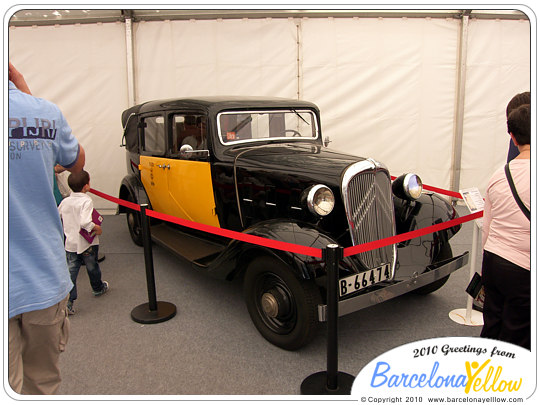 Many jazz, classical and rock concerts by local bands and orchestras