Pictures Montjuic cemetery Barcelona
Montjuic cemetery Barcelona
Cementiri de Montjuïc. Pictures of Montjuic cemetery on Montjuic hill in Barcelona. Barcelona's biggest and main cemetery is the "Cementiri de Montjuïc," which is on the south-eastern slopes of Montjuïc hill. Montjuïc hill situated on the southeastern border of Barcelona city.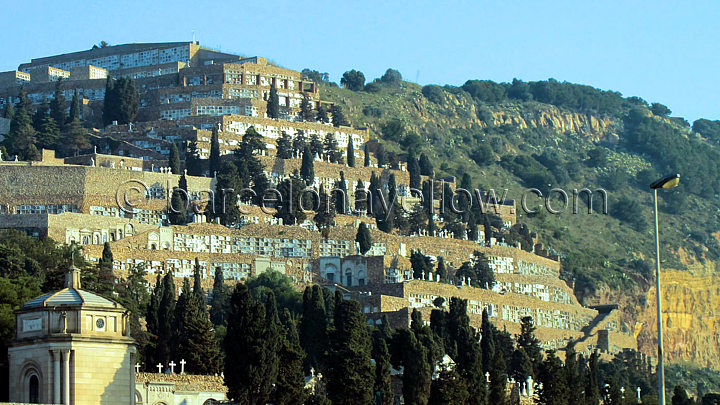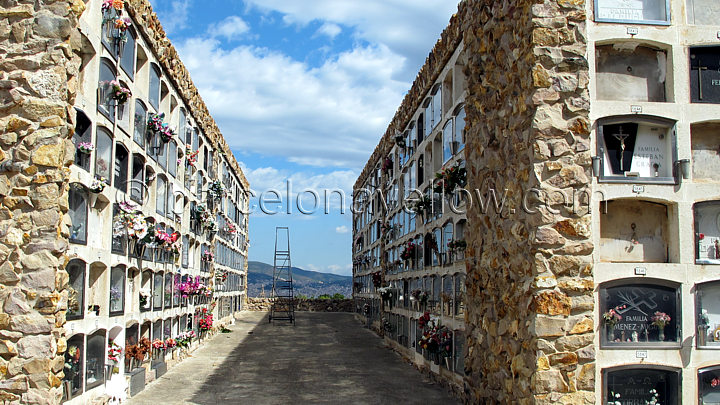 The name Montjuic is thought to originate from 'Mountain of the Jews,' in reference to the ancient Jewish cemetery.

The ancient Jewish cemetery on Montjuic housed the last remains of some of the most notable members of the pre-expulsion Jewish community in Barcelona but is not preserved today and forms part of a city park.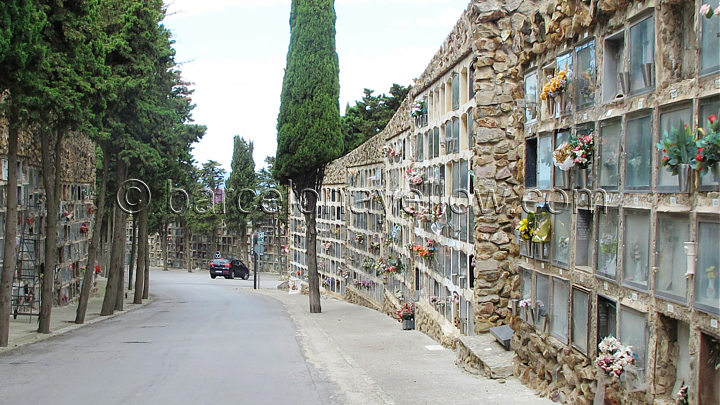 The current Montjuic cemetery contains around 150,000 burial plots, niches and mausolea with around 1 million remains in burials and cremation ashes.

Montjuic cemetery was opened in1883 when the former Barcelona cemetary of Poblenou became too small. It is managed by Cementiris de Barcelona S.A who offer guided tours.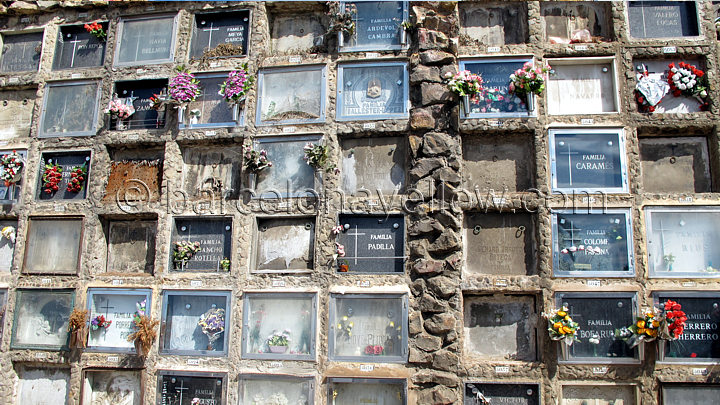 Notable graves include Joan Gamper, founder of FC Barcelona football club, artist Joan Miró, Ildefons Cerdà i Sunyer who designed the 19th-century "extension" of Barcelona called the Eixample area and former Catalan President Lluís Companys i Jover, who was executed at Montjuic castle after the Spanish Civil War.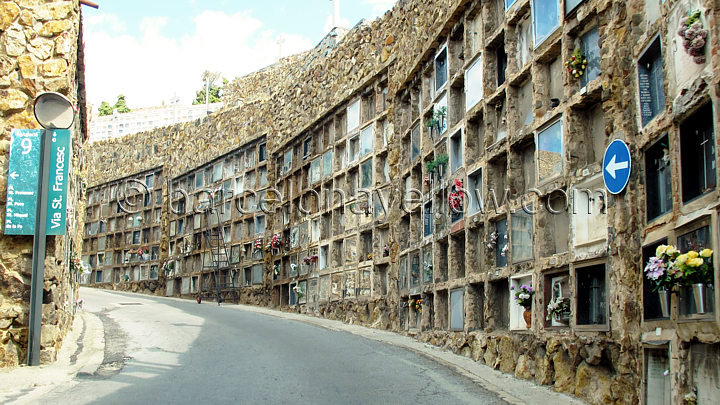 The Montjuic cemetery museum - Col·lecció de Carrosses al cementiri de Montjuïc - is a collection of antique funeral carriages and hearses.



© Copyright Barcelonayellow.com.
All rights reserved.
Do not copy text or images on this page without permission


Last Updated on Monday, 12 December 2022 10:30