Pictures Sant Jordi's day Barcelona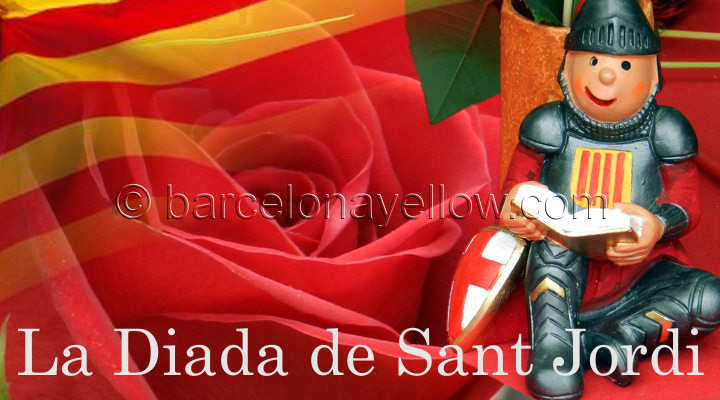 Pictures Sant Jordi's day Barcelona
Guide to Sant Jordi's day Barcelona

"La Diada de Sant Jordi" is on 23rd April every year. St Jordi day is Saint George's Day in Barcelona and Catalunya and a beautiful day full of romance, roses and books. It's the most romantic day of the year in Barcelona. All the girls will be carrying a red rose on Saint George's day in Barcelona. Men give girls a rose - and girls give men a book.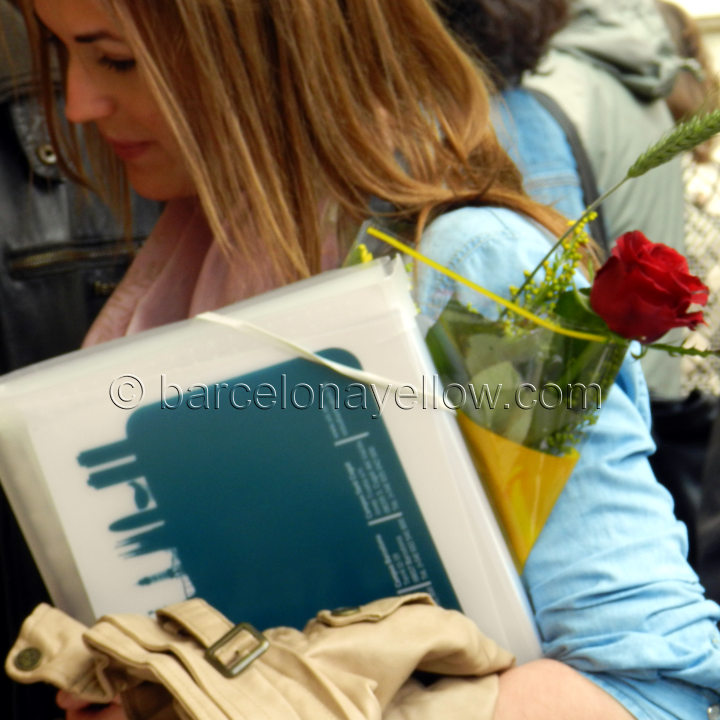 La Rambla is the busiest street in Barcelona on La Diada de Sant Jordi every year on 23rd April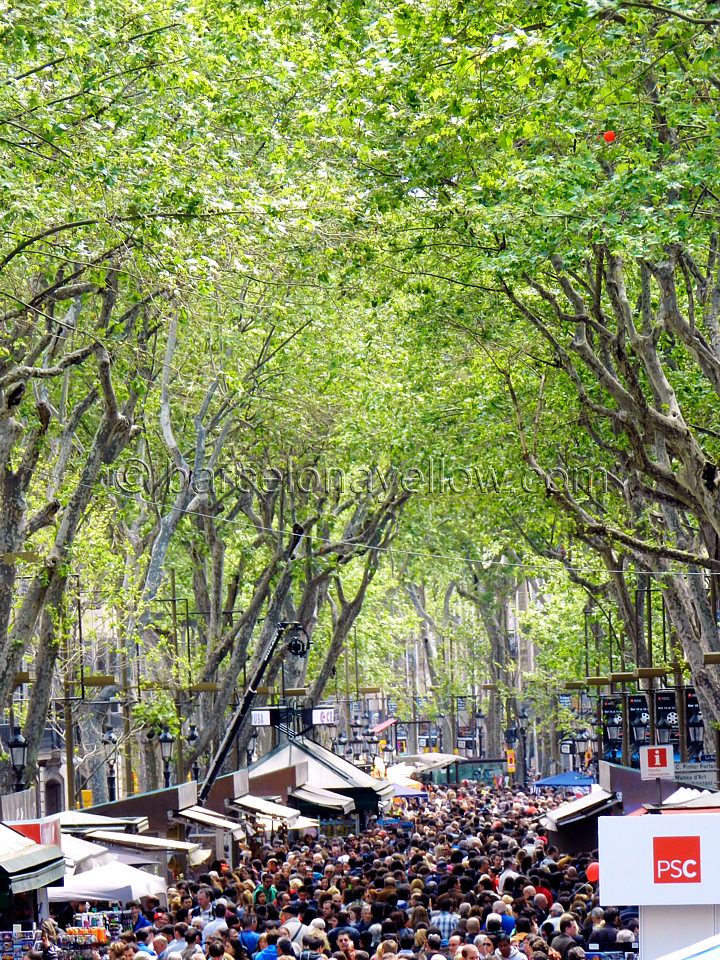 Sant Jordi is called "El Día de los Amantes," which means "lover's day." St. Jordi is the patron saint of Catalonia. Saint George's day is celebrated every year on 23rd April to commerate his death on that date in the year 303. In Catalonia this celebration has taken inspiration from the legend of St. George and the dragon and it has become the most romantic day of the year in Barcelona.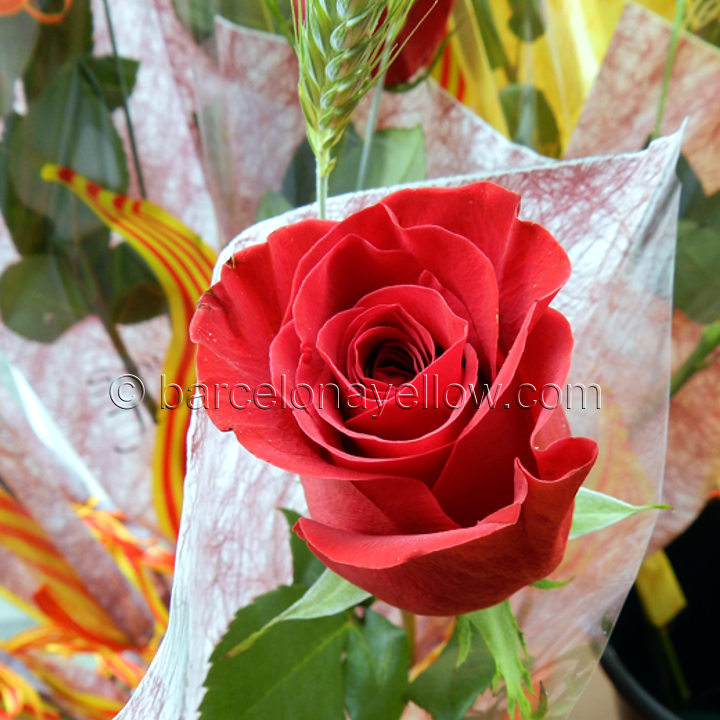 Millions of red roses and million of books change hands - and every one with a kiss.

This article continues under ads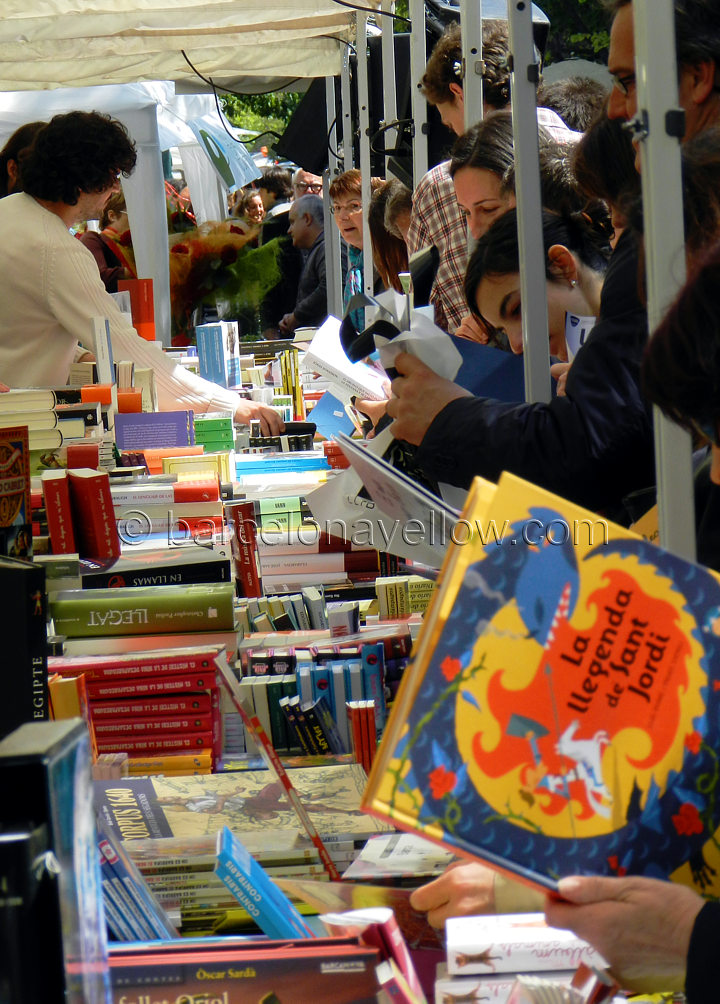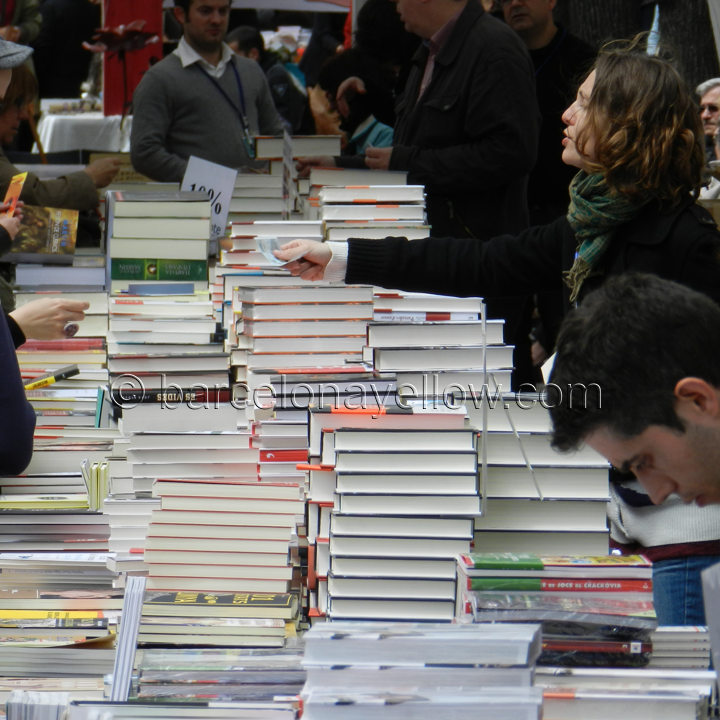 The Catalan flag La Senyera flies everywhere on Sant Jordi.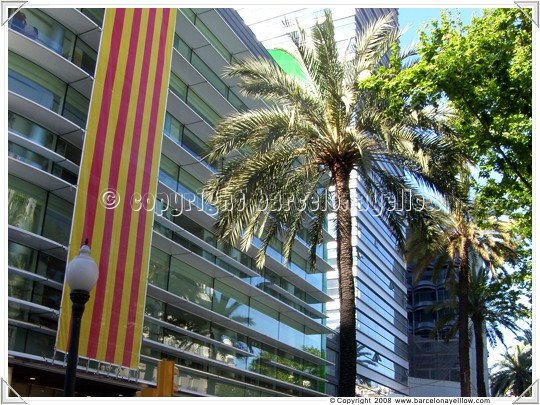 The Senyera colours of Catalunya are four stripes on a golden background which is the ancient symbol of the Crown of Aragon. Below you can see la Senyera combined with cross of Sant Jordi which is Barcelona's flag with vertical senyera stripes. On modern Senyera flags the stripes are horizontal.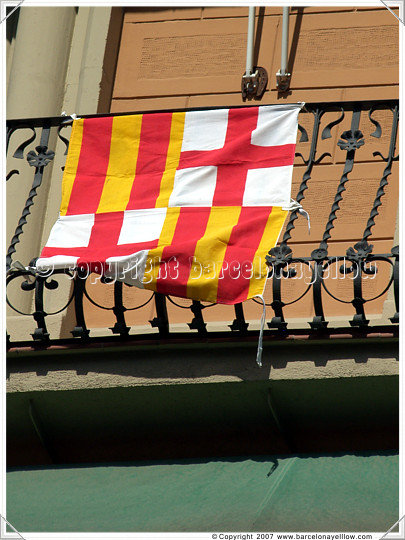 The seperatist version of the Catalan flag has a blue star and is called 'La Estelada'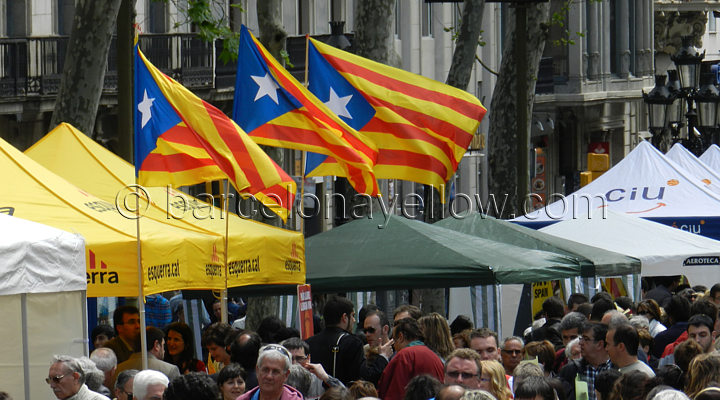 The 23rd April is not a public holiday, so shops are open and people are at work, but it's a special day and everyone can find a few minutes to be romantic on a spring day. All over Barcelona and especially on the famous walking street La Rambla in Barcelona you can find rose stalls and book stalls. The Sant Jordi tradition is that the men give the ladies a long stemmed rose and that ladies give the men a book in tribute to Miguel de Cervantes, the Spanish novelist, who also died on 23 April day in 1616. La Rambla is packed on La Diada de Sant Jordi. It's a Sant Jordi tradition in Barcelona to visit the famous La Rambla street where there are most books stalls and flower stands.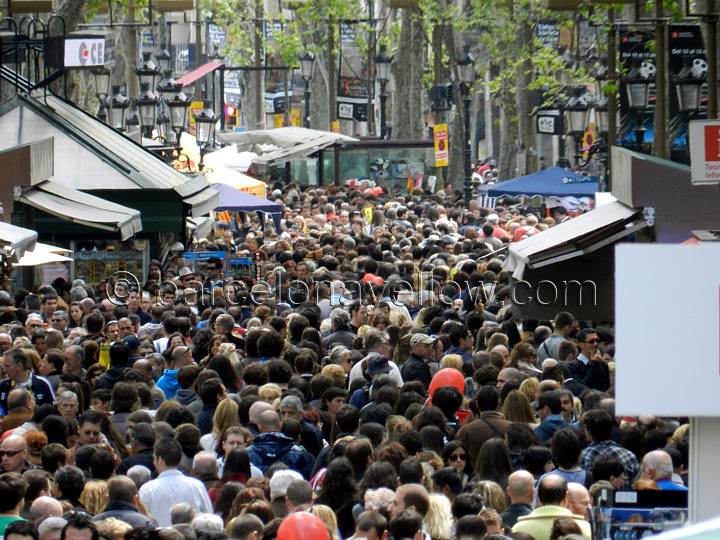 Be prepared for high rose prices on St. George's day ranging from 3 to over 10 euros for a single long stemmed rose. In recent years other colours of roses have appeared too. A yellow rose symbolises friendship. A white rose means innocence.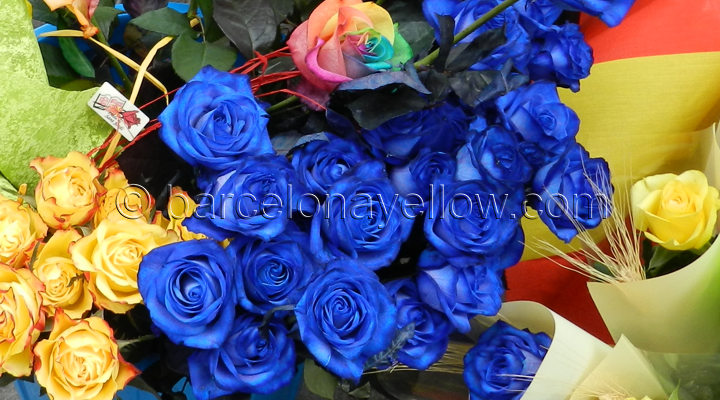 An orange rose symbolises passion and desire and a Pink rose means happiness, but Red is still the most common rose to give. Red with white roses signify togetherness, a single rose means simplicity and bright red roses stand for beauty within. About 6 million roses are sold on Sant Jordi with 20% from Catalunya and 80% imported. Be sure to visit Barcelona pastry shops for special St. Jordi's day pastries called Coques de Sant Jordi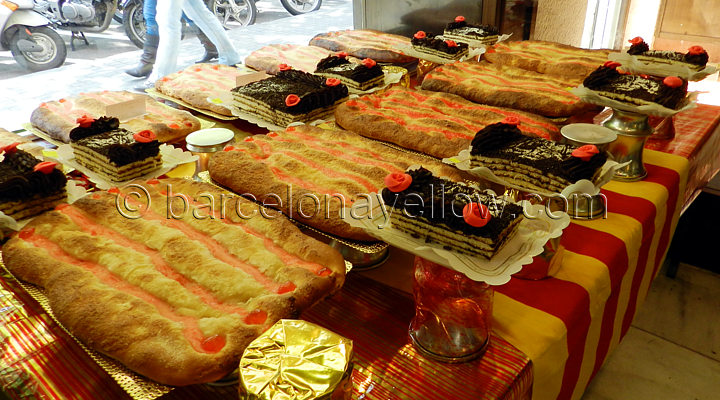 There are many book signings and book launches on Sant Jordi especially around the central square Plaza Catalunya. Sant Jordi is the biggest book sales day of the year in Catalonia. Here bestselling author of Shadow of the Wind Carlos Ruiz Zafón

Best books about Barcelona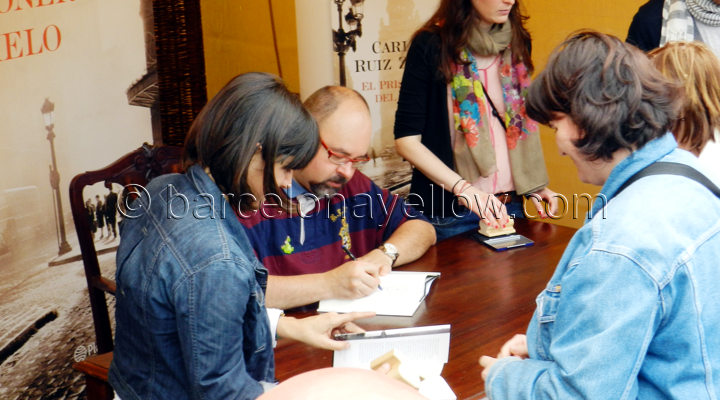 Everyone gets involved on Sant Jordi. Many roses are sold to support charities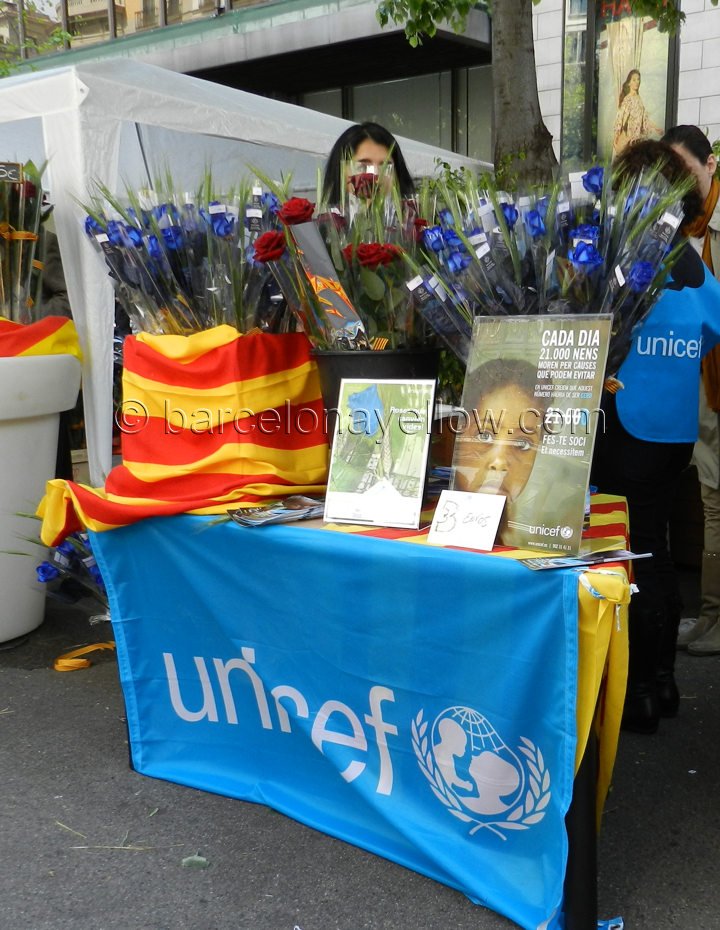 Not the best day for dragons to visit Barcelona perhaps.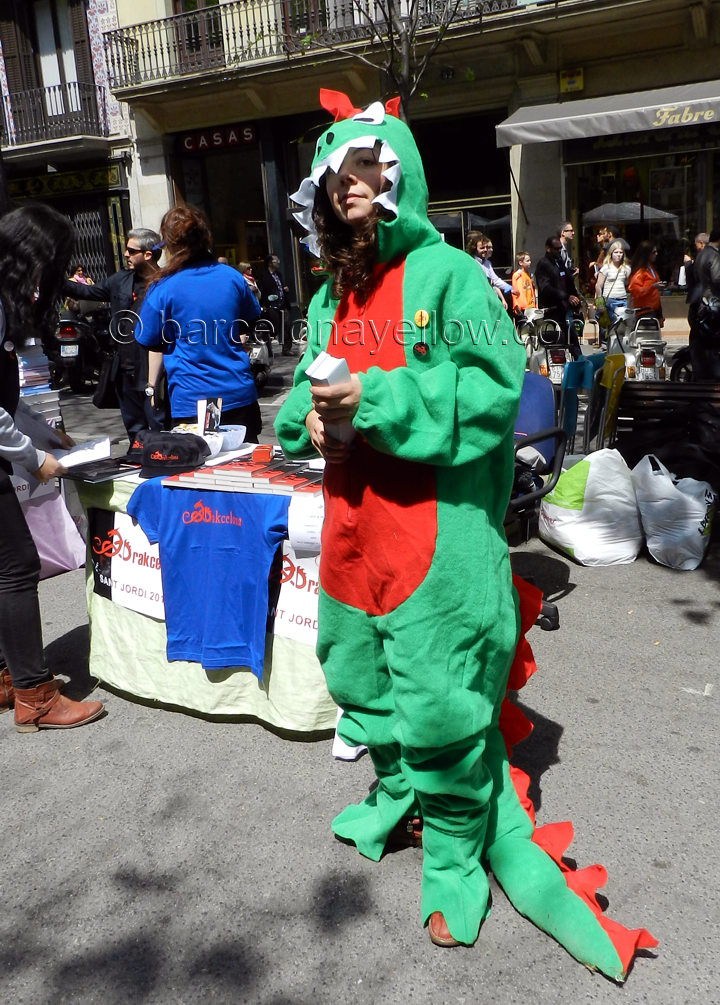 Look around. You can see Saint George many places in Barcelona. Here on the facade of Modernist house Casa Amatller on Passeig de Gracia. Sant Jordi is the legend that inspired the giving of roses and is the patron saint of Catalonia. Read about St George's day in Barcelona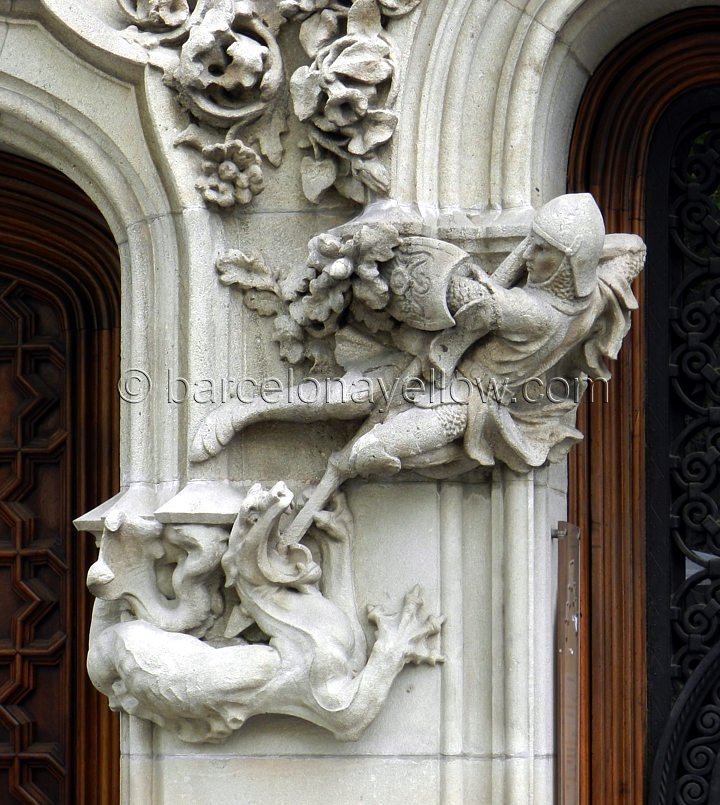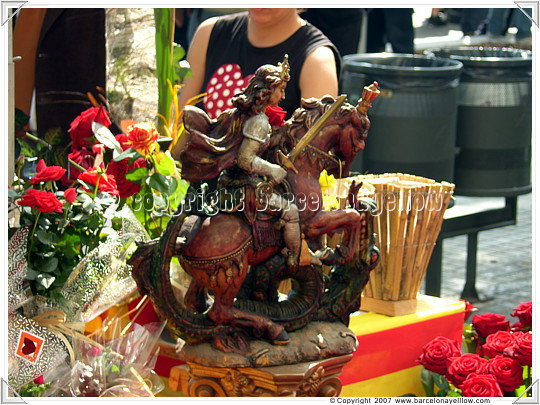 Sant Jordi sculpture on the facade of the generalitat building on Plaça Sant Jaume.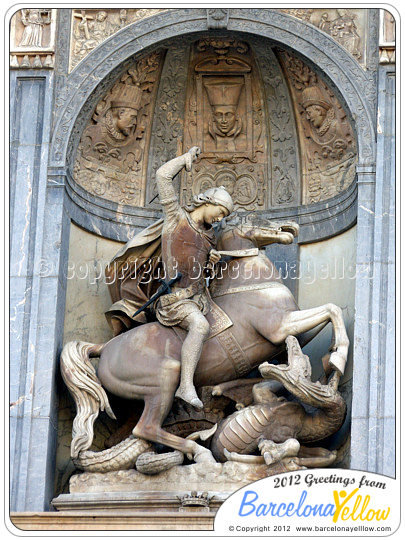 This article continues under ads


Statue Sant Jordi at diputacio building at west end of Rambla de Catalunya. Find more Sant Jordi sculptures



below the Sant Jordi statue at the fabulous Montserrat monastery near Barcelona made by Josep Maria Subirachs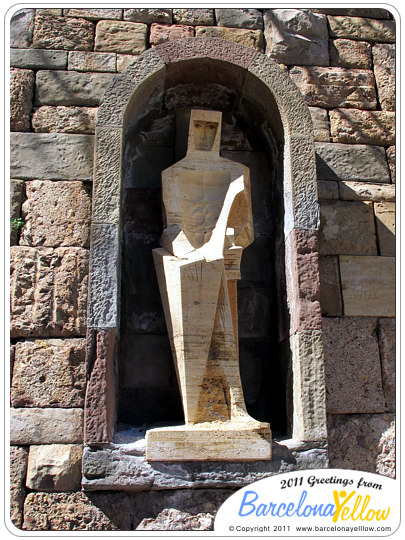 Sant Jordi slays another dragon in wall near Pl Sant Jaume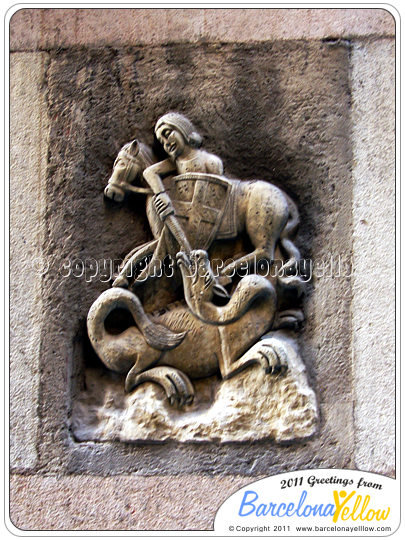 Sagrada Familia on Sant Jordi's day.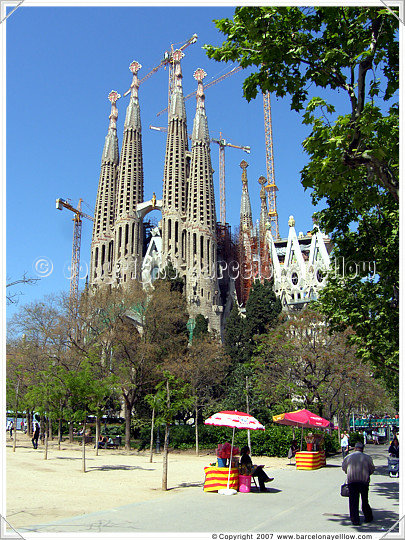 ----------------------------------
This page sponsored by the Stepbac® method
Read their latest bestselling weight loss and control book Stepbac from Smartphones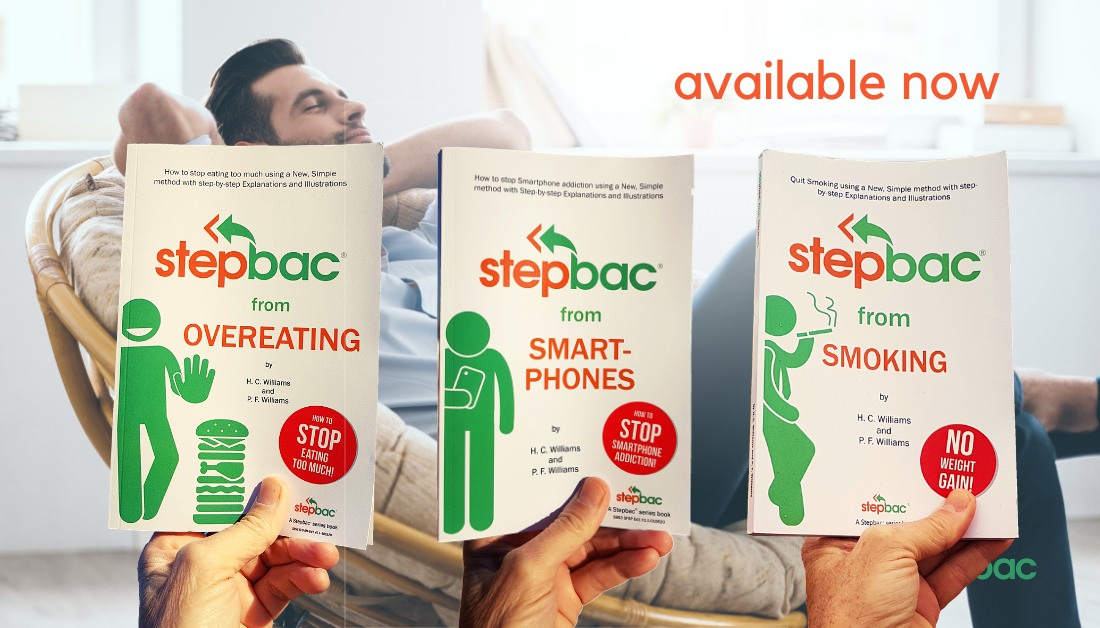 -------------------------------


More Barcelona photos
About Saint George's day - Sant Jordi in Barcelona

© Copyright Barcelonayellow.com.
Do not copy from this page without permission
All rights reserved

Last Updated on Tuesday, 08 March 2022 09:14