Pictures Gegants and Capgrossos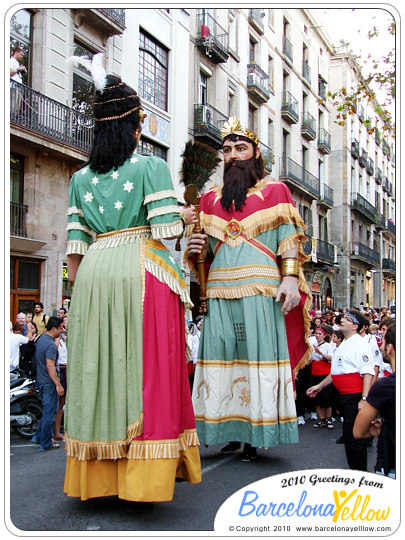 At Spanish and Catalan festivals you can often see "gegants i capgrossos" (Catalan) or "gigantes y cabezudos" (Spanish) which means "giants and big heads." Geganter is the name for a "giant-carrier." The giants are hollow festival figures usually three or four metres meters tall that show the upper part of the figure and have a skirt covering the lower part. There are around 100 papier-maché giant figures and 1000 giant-carriers in Barcelona. The "capgrossos" are the festival figures with huge heads that are worn on the head and shoulders and the person wearing a "capgrosso" looks out through the mouth opening. They are made out of papier-maché. Gegants and capgrossosalso can be seen at most Catalan festivals in the "cercavila" parade, which literally means "around the village"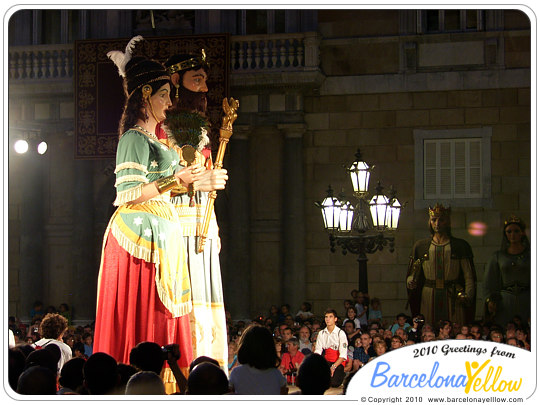 Many districts and neighbourhoods have their own figures and during certain festivals, like the Merce Festival in Barcelona, all the giants and other figures join in a parade together. Visit our listing about
Gegants i Capgrossos
to find useful links about this Catalan tradition.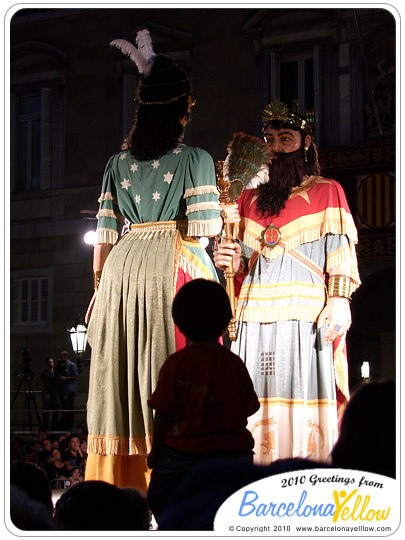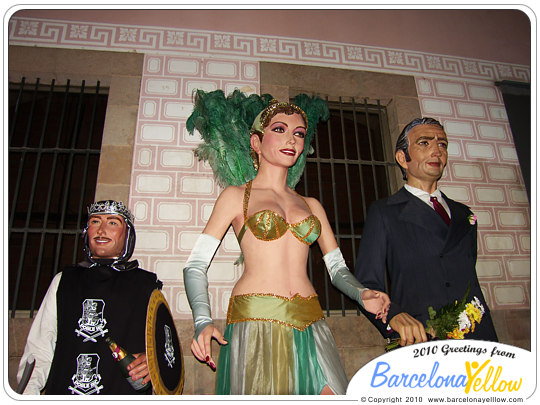 At the Merce Festival in Barcelona there is a parade called "Xambanga de Gegants " - Giants' Xambanga, where giants from many groups participate.