Pictures Cursa Corte Ingles Barcelona
Pictures Cursa de Corte Ingles 10k run
>
Date and details of Cursa Ingles run Barcelona

Just before the race starts.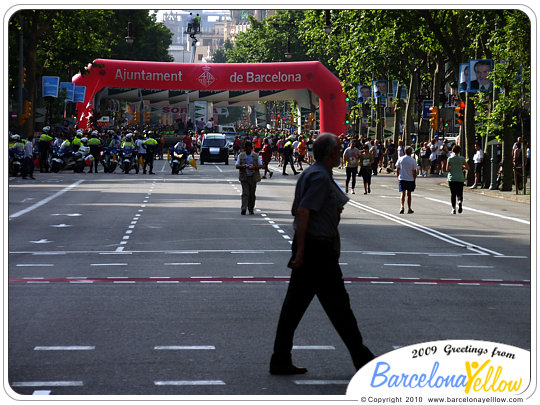 Here we come!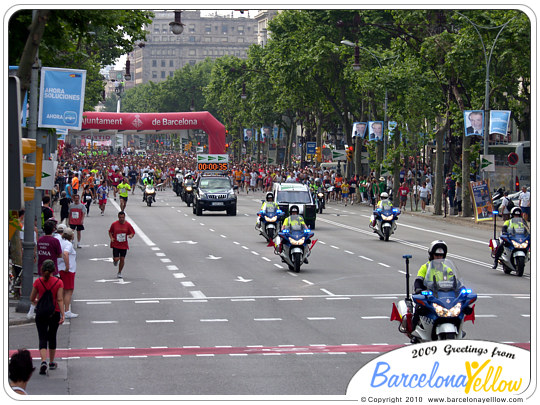 He's in the lead now, but will probably not win a medal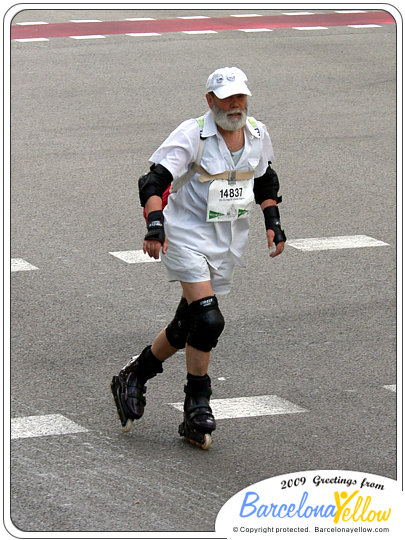 Europe's biggest run!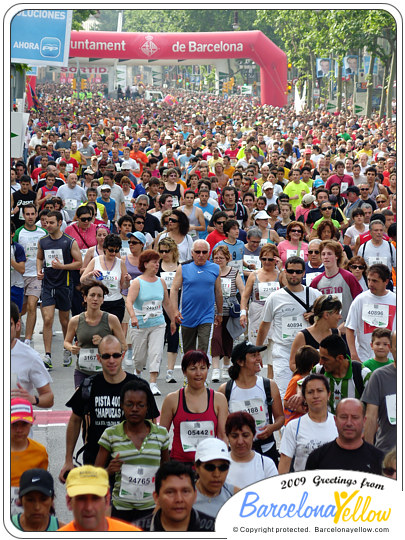 Can you spot the runner wearing a suit of armour in the photo below?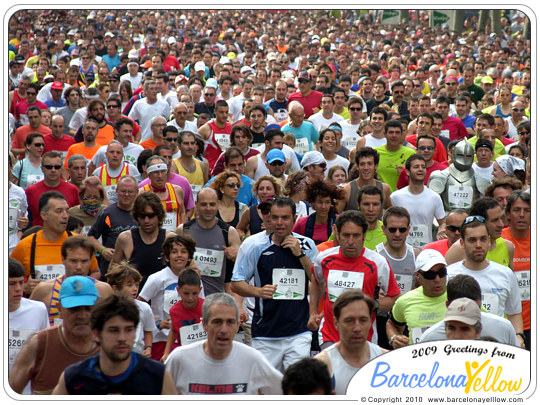 A hard day's knight?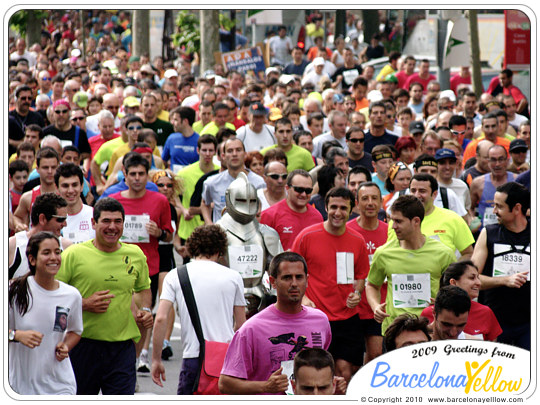 Running for a free Tibet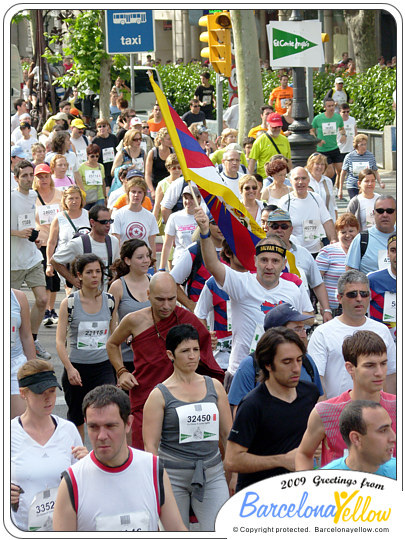 Running for free range hens?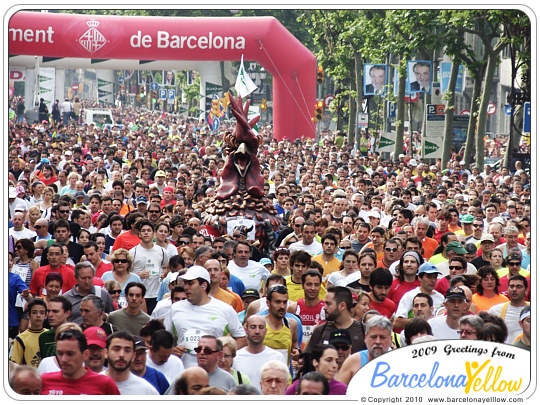 Don't ask..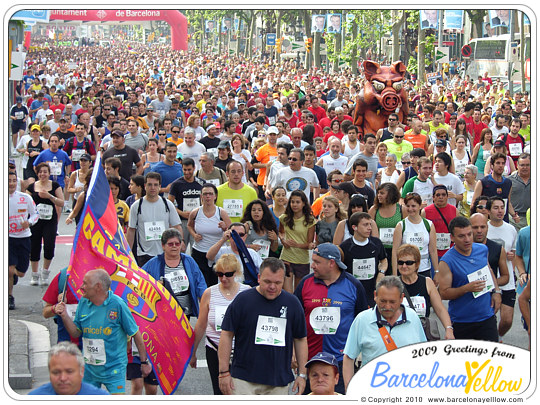 Always many Barça fans in the race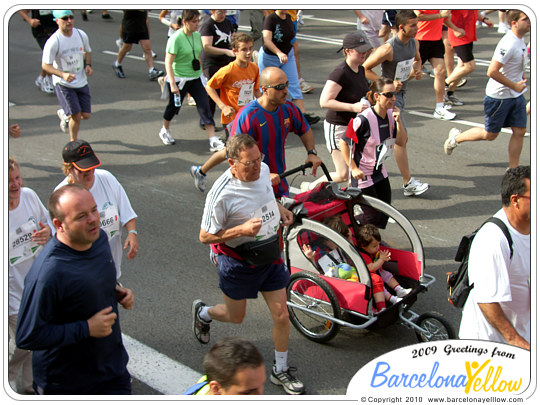 "Fido.. there's going to be a long queue at the trees today!"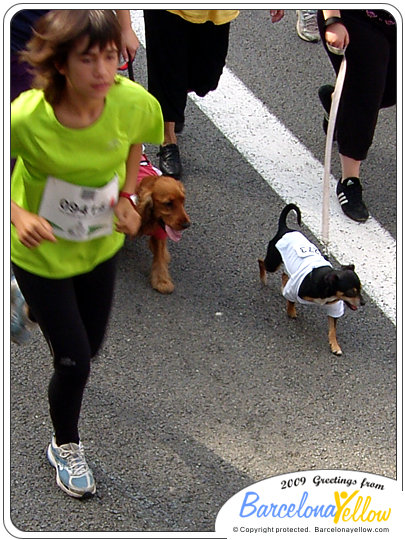 "Faster Papa! We're losing!"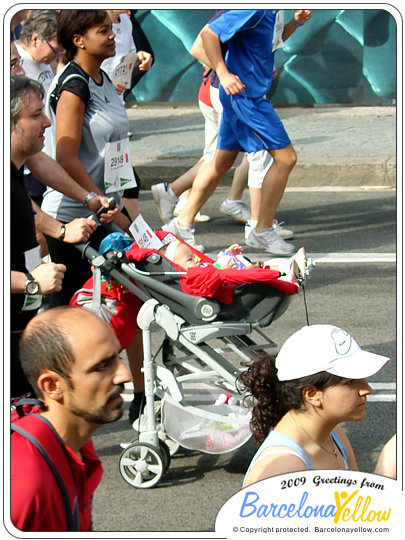 No age limits in the Cursa Corte Ingles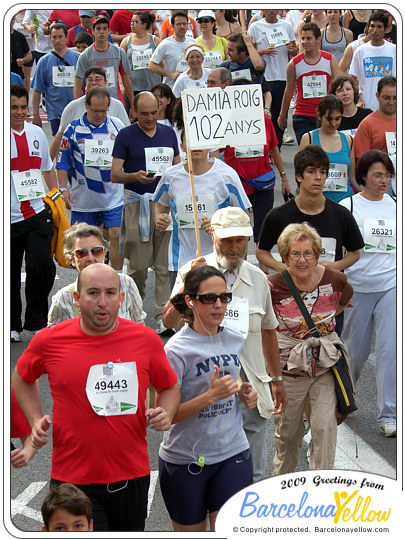 Passing modernist building on Passeig de Gracia
called "Casa Lleó Morera" by
Lluís Domènech i Montaner.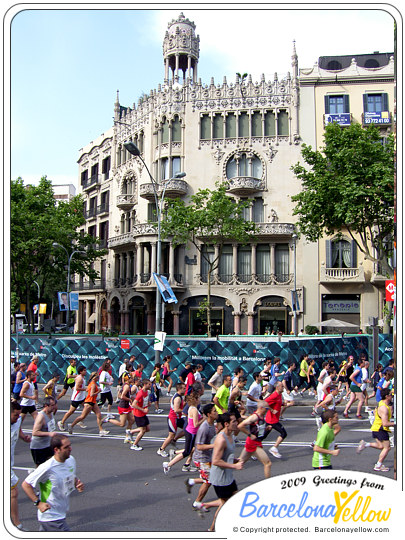 Venetian towers at Plaza Espanya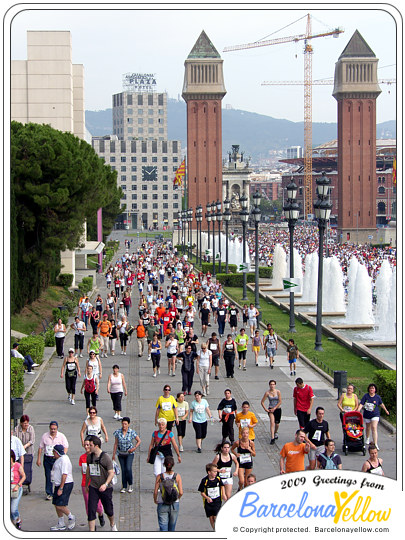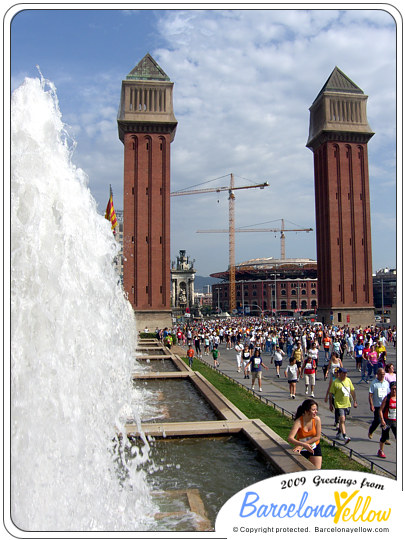 Good place to cool off.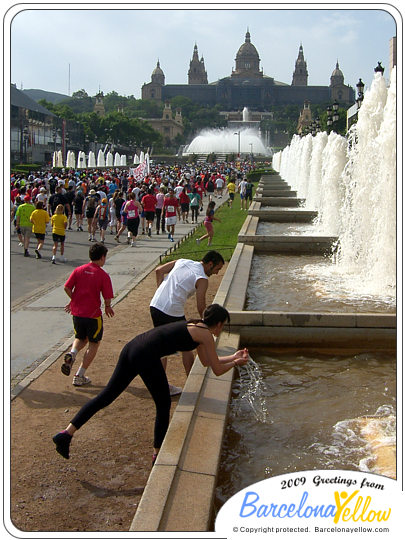 Magic fountain on Montjuic. See more magic fountain photos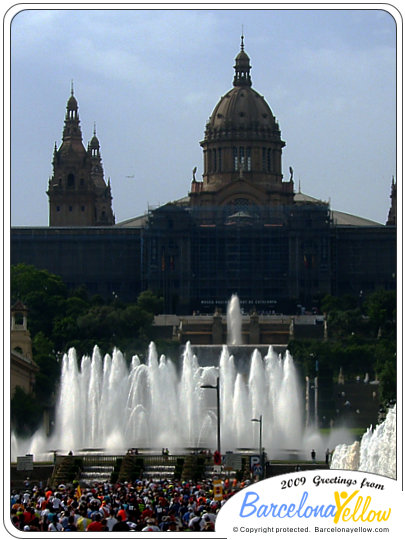 Not everyone runs all the time.. but that's ok.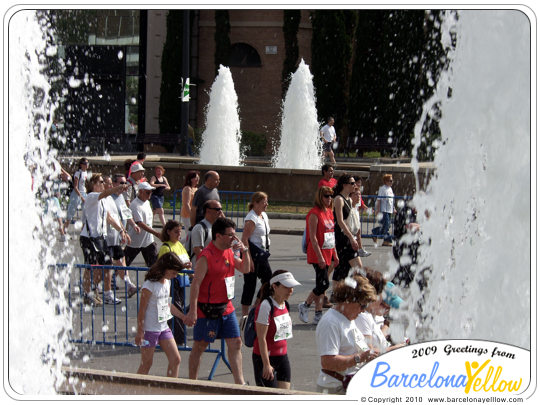 Only 10 metres to go. Don't stop now!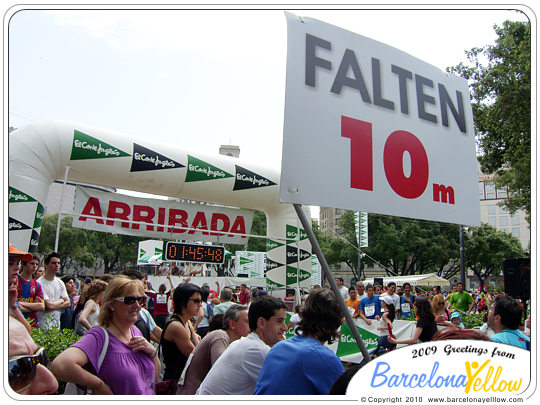 Victory!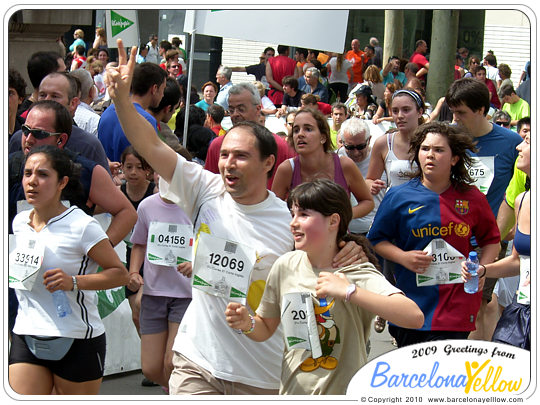 Bit of stretching needed after the race!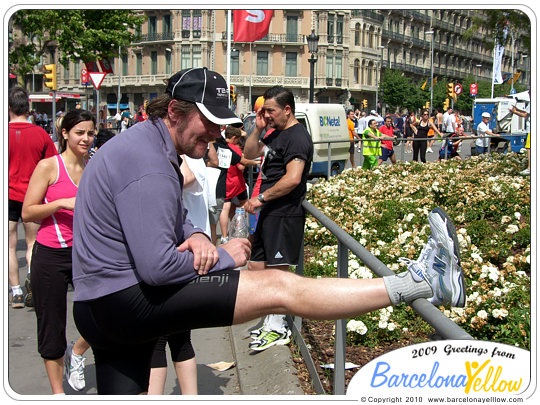 As a warm up to the B10 games in Barcelona there was a 100m track on Passeig de Gracia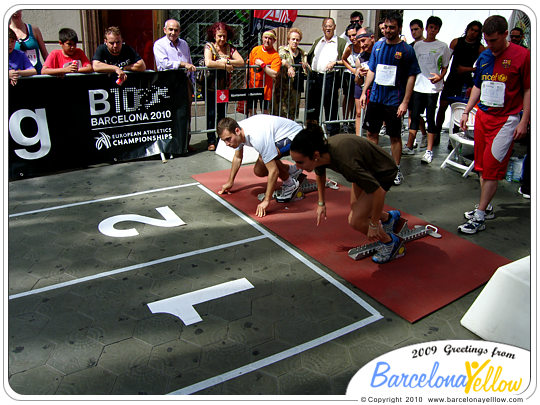 100m is further than you think.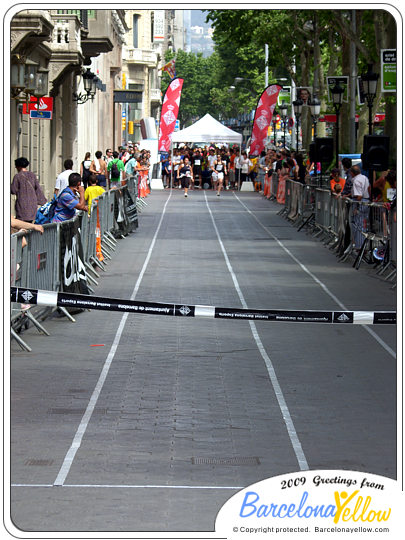 >
Date Cursa Corte Ingles run Barcelona
>
Running events in Barcelona
>
Pictures Barcelona
Last Updated on Saturday, 29 March 2014 20:14