Pictures and map Dali museums Barcelona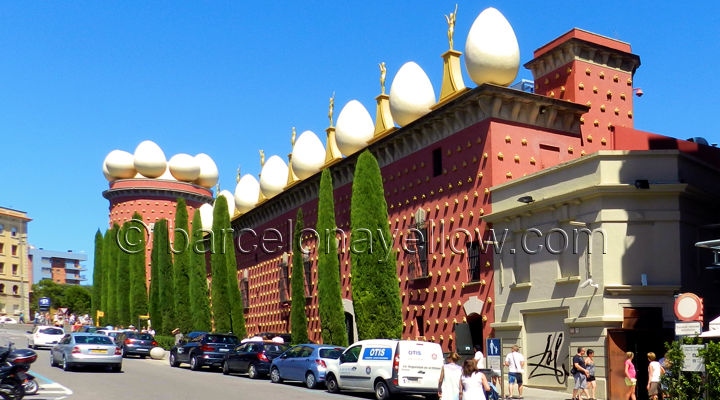 Pictures and Map Dali museums Barcelona

Barcelona doesn't have a Salvador Dalí museum. The principal Dali museum is the Teatre Museu Dalí in Figueres, which is 1.5 hours north of Barcelona. In total there are three Dalí museums near Barcelona. Some call this 'the Dali Triangle'.

The three Dali musuems are located 1-2 hours north of Barcelona in the northern part of Catalunya in the Costa Brava area in Figueres, Púbol and Portlligat by Cadaques.

Day tour Girona + Dalí museum Figueres
Day tour Girona Dalí Museum

As mentioned the biggest and most famous Dalí museum near Barcelona is the Teatre Museu Dalí which is in the town Figueres 1.5 hours north of Barcelona. The other two Dalí museums are the private residences of Dalí and his wife Gala. Salvador Dali's permanent house is in Port Ligat near the seaside town of Cadaques.

In later years his wife Gala Dalí lived in a tiny castle house in the village of Púbol. These three Dali museums are all managed by the Gala-Salvador Dalí Foundation. They attract almost 1.5 million visitors a year. The Teatre Museu Dalí in Figueres is the most visited of the three.

Biography Salvador Dali


Map Dali triangle shows Dali museums near Barcelona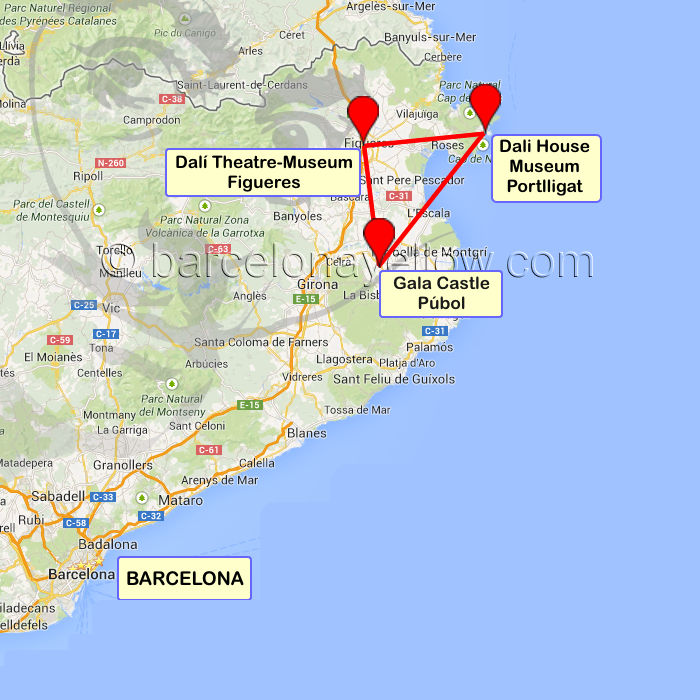 Dali Theatre Museum roof in Figueres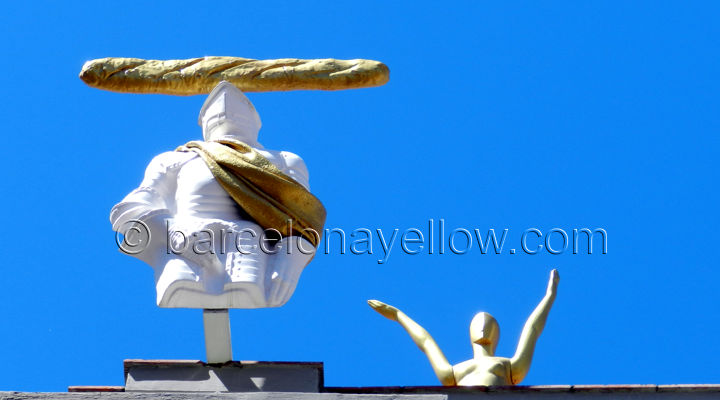 The stage in former theatre which is now Dali museum in Figueres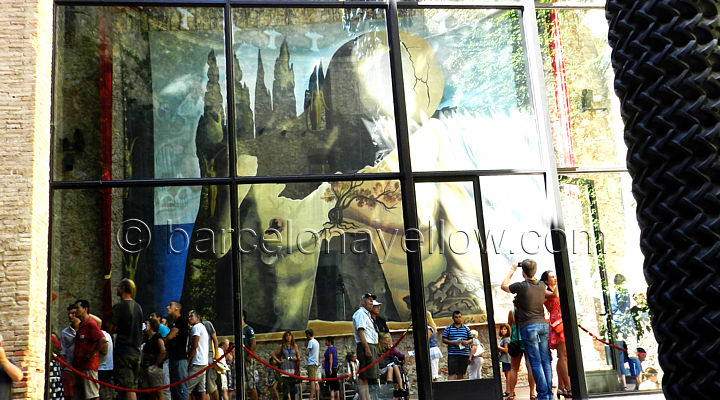 Dali was famous for his waxed pointy moustache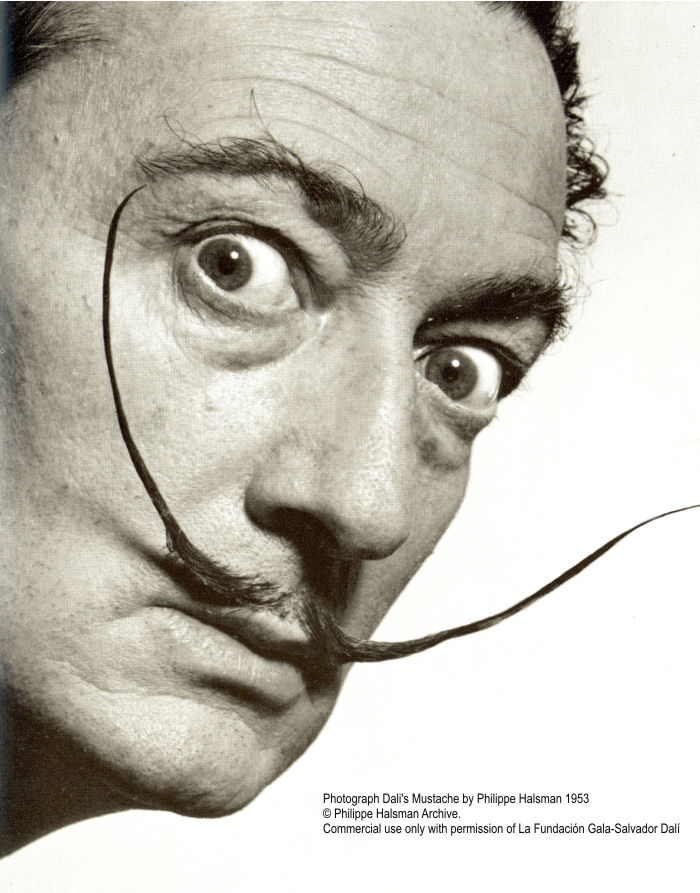 Dali house museum in Portlligat. This was the only true home of Dali described as "like a true biological structure" Over time, what started as one tiny fisherman's hut became a unique labyrinthine abode fusing together seven fisherman's huts.

The Dali house in Portlligat is a maze of tiny rooms and passageways and Dali himself described it as a"true biological structure." It can only be visited by appointment and only small groups of maximum 8 persons at a time can enter, so book tickets well in advance to avoid disappointment.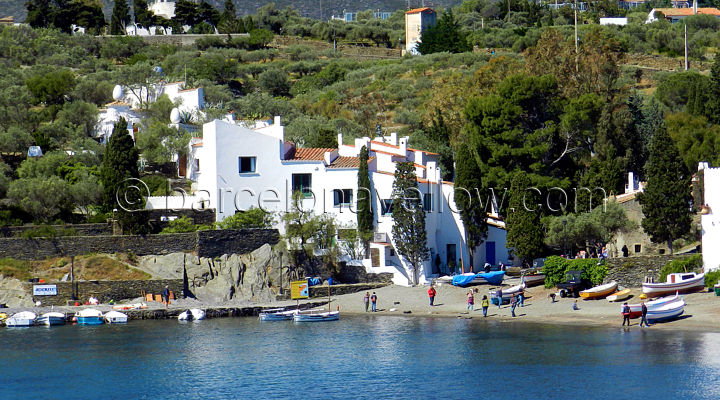 Portlligat is a natural harbour on the Costa Brava. The views, rock formations and the light of the Costa Brava inspired many of Dali's greatest paintings.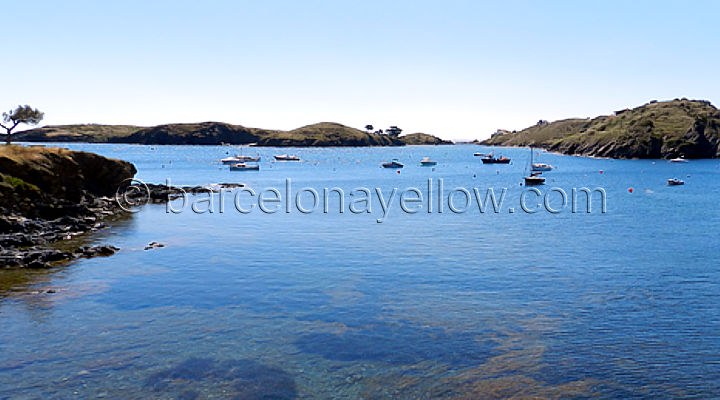 Dali lived in this home in Portlligat almost all his life. He was deeply in love with the azure Mediterannean sea and the amazing light of the Costa Brava. Dali had countless famous visitors at this house including Picasso, Walt Disney, George Harrison, Samantha Eggar, Kirk Douglas, Andy Warhol, Helena Rubinstein among many others.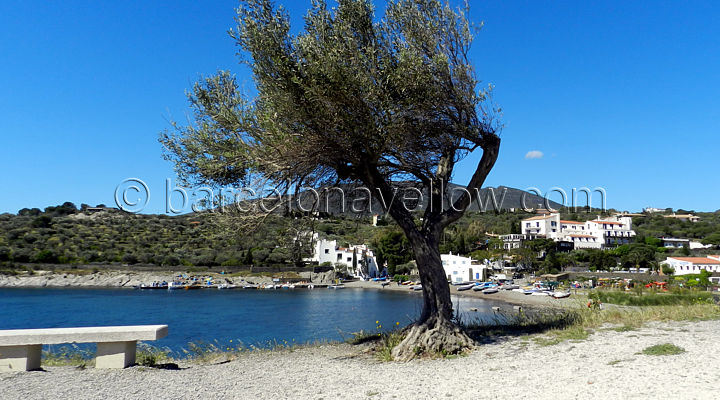 Salvador Dali's studio in his house at Port Lligat. The studio has a pulley system so that Dali could work on vast canvasses. An unfinished painting still hangs on the easel.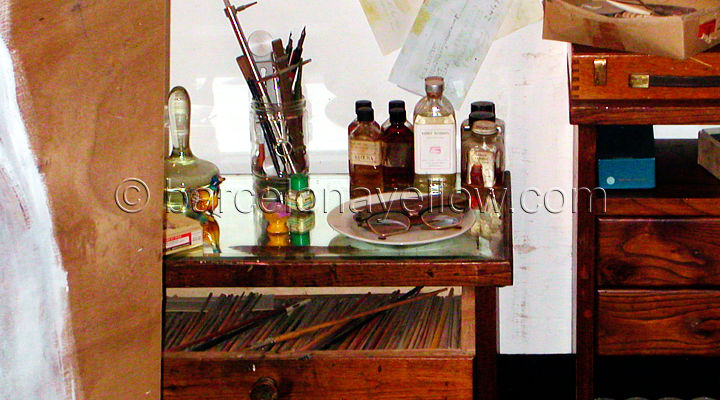 View from the studio of Port Ligat. It looks just like a Dali landscape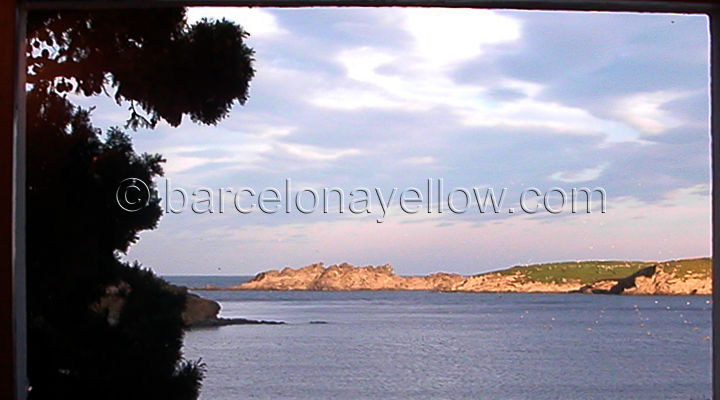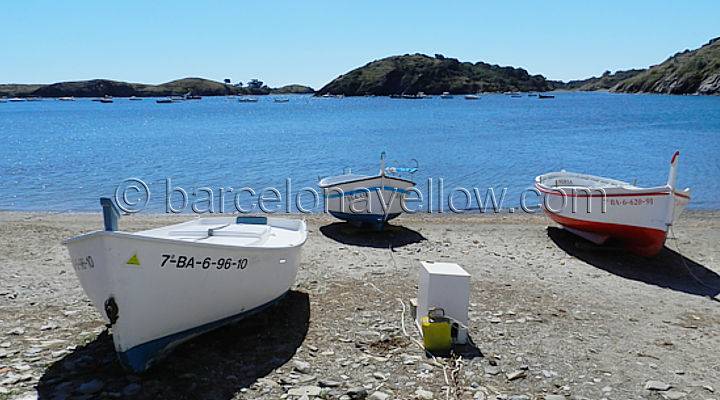 Gala Dalí and Salvador Dalí in a photograph from Portlligat. In the background is the angled mirror that allowed Dalí to see the sun rise from his bed. Dali would often joke that he was the first person to see the sun rise in Spain because of this mirror and because his house was near the Spanish border with France.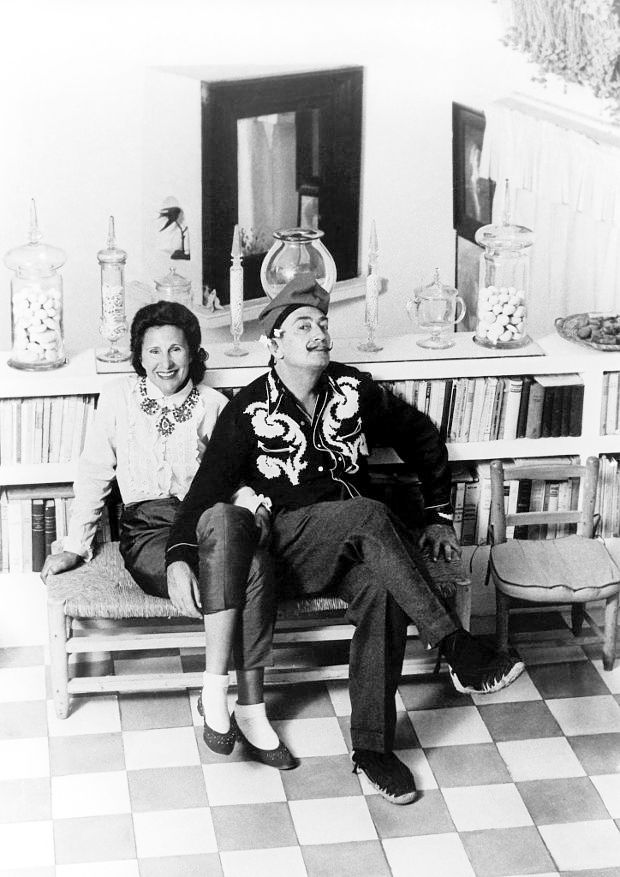 Dali's most famous painting from 1931 "The Persistence of Memory" is at the MoMa museum in New York.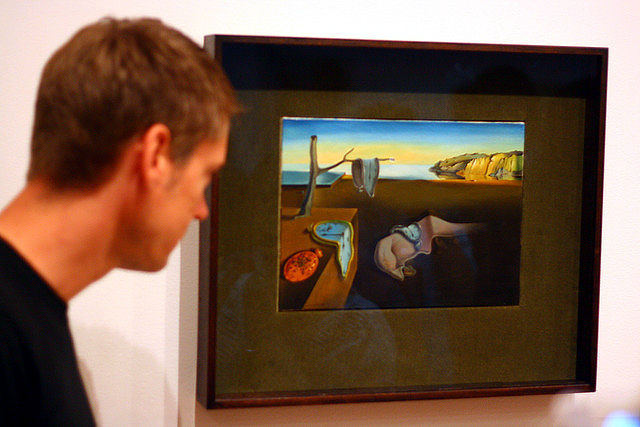 Castle Gala in Púbol near Girona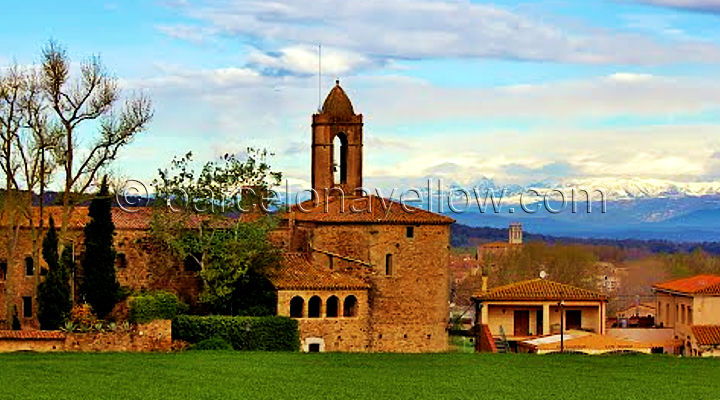 A stuffed white horse at Gala Castel in Púbol. Dali bought this stuffed horse for his wife Gala and had it delivered to her at the Ritz hotel in Barcelona (now the Palace hotel)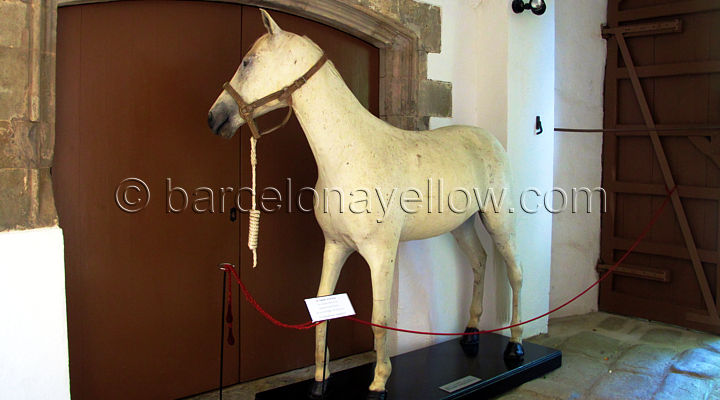 The tomb of Gala Dali at Púbol in the crypt. Two tombs were built and the idea was for Salvador Dali and Gala to be interred together, but Dali was buried in his museum in Figueres in accordance with his deathbed wish.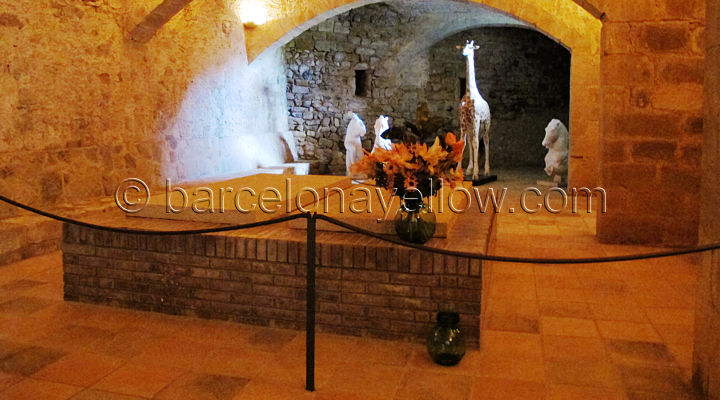 Datsun car at Gala castel in Púbol. Dali was given this car after creating a poster as part of the Datsun marketing campaign. At the time it was the only one in Spain.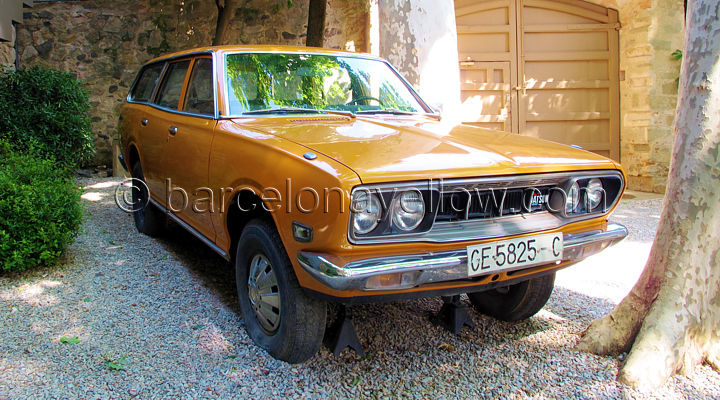 Dali related links

Dali musuems near Barcelona
Day tour Girona + Dalí museum Figueres
Day tour Girona Dalí Museum

© Copyright Barcelonayellow.com.
Do not copy from this page without permission.
All rights reserved



Last Updated on Saturday, 14 January 2023 15:09