Pictures Cursa de Bombers Barcelona 10k
Photos Cursa de Bombers Barcelona

Date Cursa Bombers run Barcelona

Pictures of "Cursa Bombers" 10k run in Barcelona organized by Nike and the City of Barcelona. This annual run has around 18.000 participents including 400 firefighters from Catalonia, Andorra and other parts of Spain. A tradition of the firemens race in Barcelona is that 4 firemen from Barcelona (Bomberos de Barcelona) form a relay team and each members of the team runs 2.5 km of the 10k Cursa Bombers run in full fire fighting gear weighing almost 20 kg. They compete against other firemens teams to win the coveted firemans team prize called "Premio Especial al Bombero Equipado." The Cursa Bombers 10k run in Barcelona is the third run in the athletic challenge called BCN 10K Challenge.

Passeig de Colom before the start of Cursa Bombers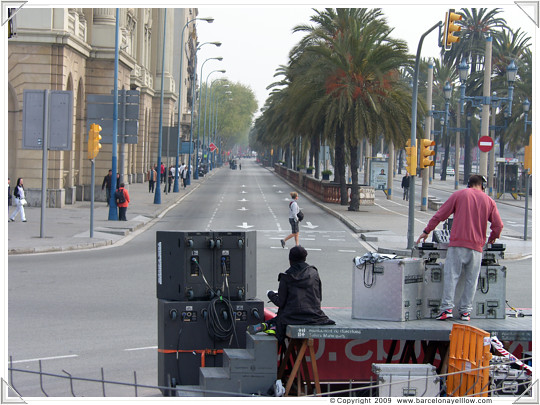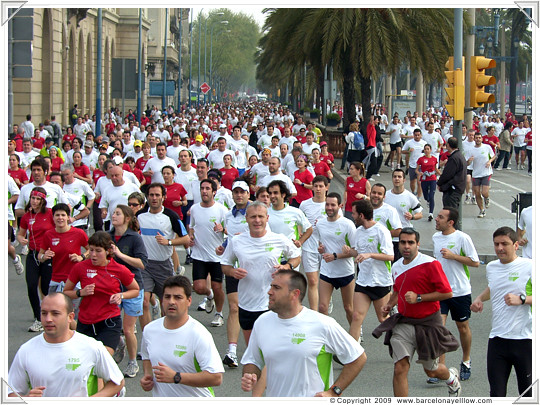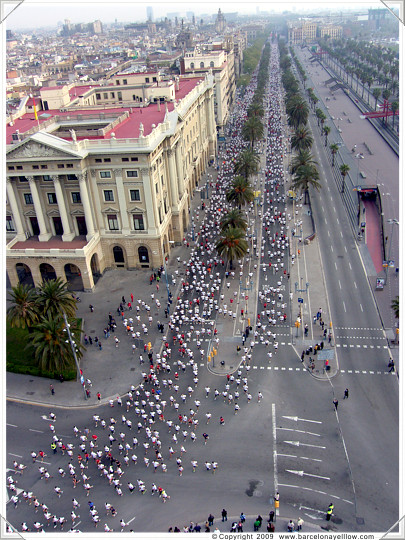 Where's the fire?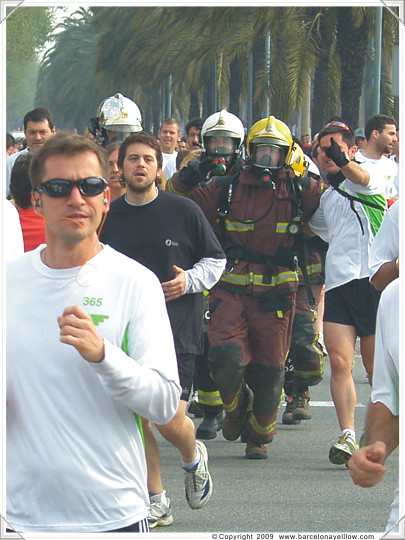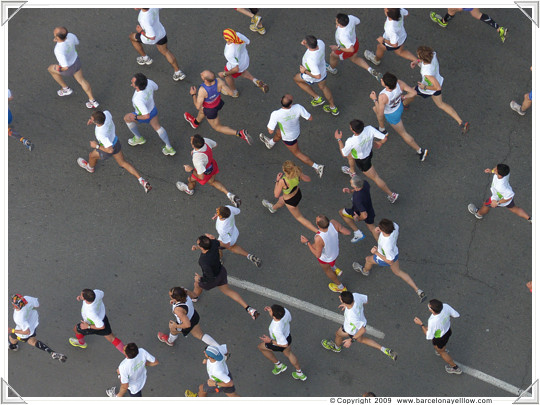 Plaça de la Carbonera with Montjuic hill in the background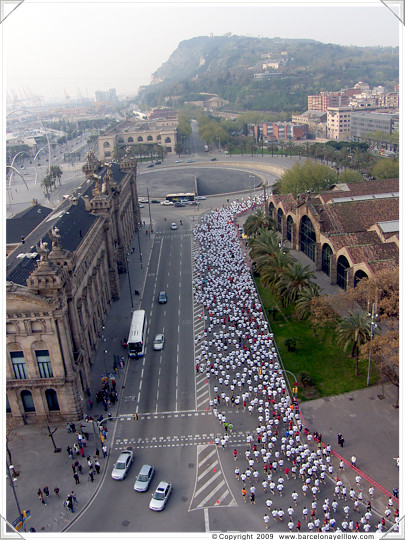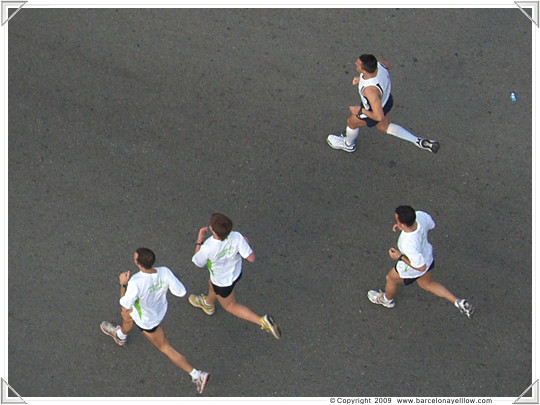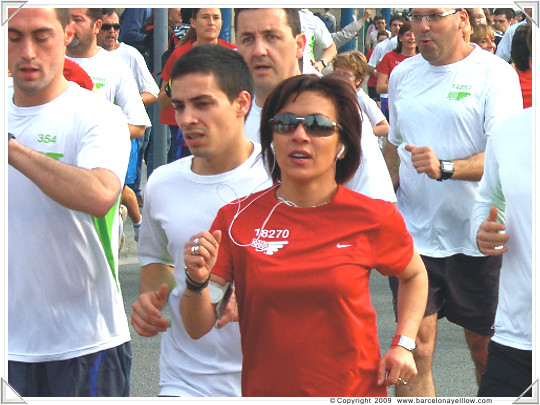 Couldn't get a baby sitter!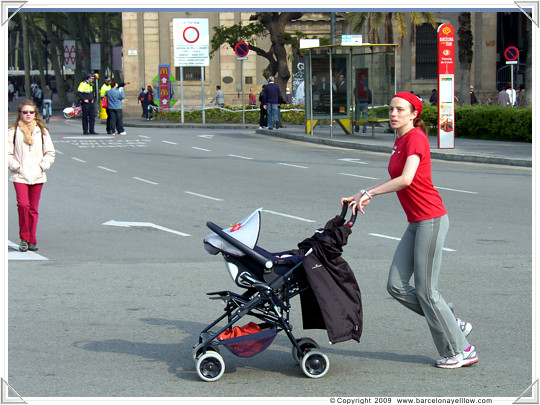 Runners passing the Monument a Colom in Barcelona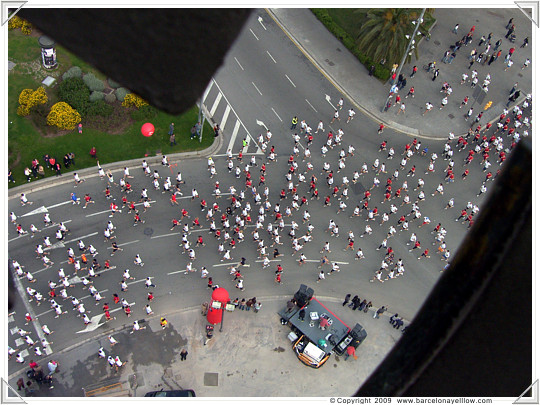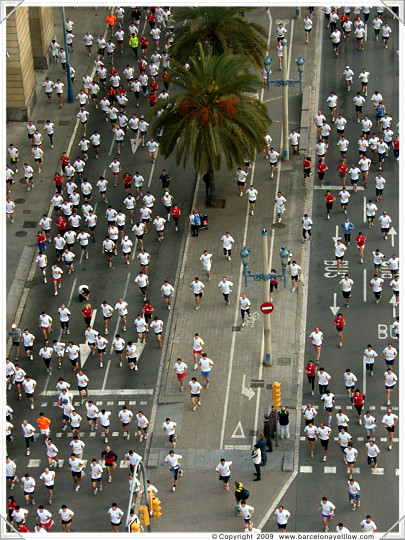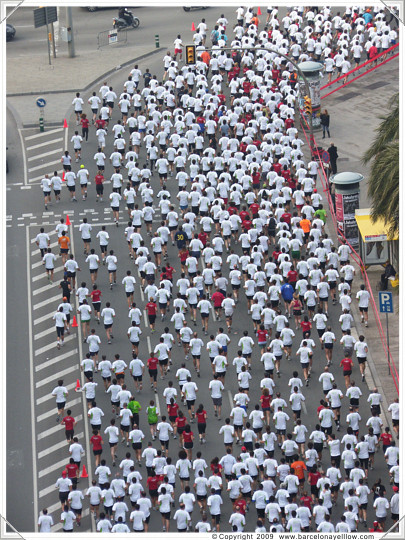 Date and details of next Cursa bombers in Barcelona
Running events in Barcelona
Gallery Barcelona sights and events
Running calendar Barcelona
Last Updated on Saturday, 29 October 2016 18:56