Barcelona Christmas weather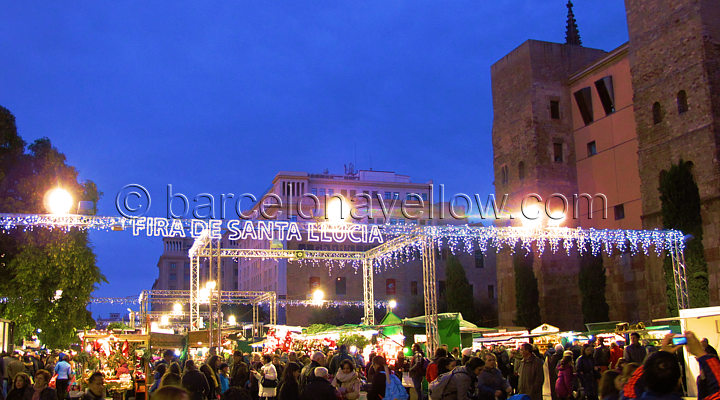 Barcelona Christmas weather

What's the weather like at Christmas in Barcelona? Christmas in Barcelona is perfect for Christmas shopping and sightseeing. Snow is very unusual in Barcelona, so don't expect snow at Christmas. Barcelona does sometimes get a few hours of snow once or twice in the winter, as you can see on these photos of Barcelona snow. But the answer to the questions "Does it snow in Barcelona?" is no. Snowfall is very rare in Barcelona and the chances of it snowing in Barcelona at Christmas are very slim.

The Christmas weather in Barcelona is mild and usually quite warm and pleasant during the day and chilly in the evening. Generally speaking it is cold enough to feel Chrismassy but warm enough to be pleasant.

Generally the mid-day temperatures in December are around 15C / 60 F degrees and drop to between 7 to 10C / 45 to 50F in the evening. This makes it a very pleasant place for Christmas shopping. Barcelona has many great Christmas shopping streets and many of Barcelona's top shopping streets are decorated with Christmas lights to make the experience perfect.

Weather forecast Barcelona
Things to do at Christmas Barcelona
Pictures Barcelona Christmas
Skiing near Barcelona

© Copyright Barcelonayellow.com
Do not copy any text on this page without permission
All rights reserved.


Last Updated on Saturday, 06 January 2018 13:33