Caganer - Christmas pooper Barcelona - strange Christmas customs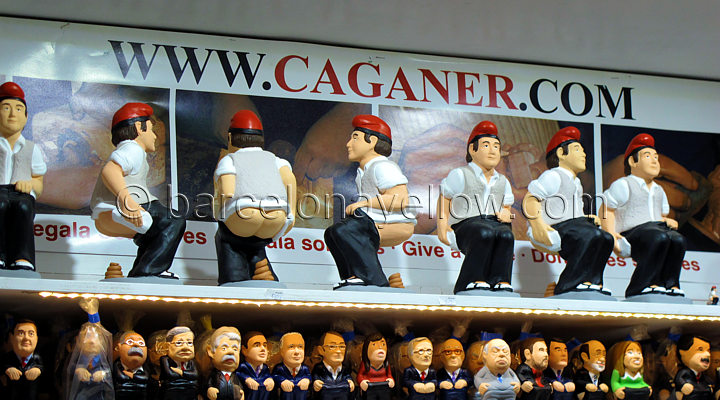 Caganer - the Christmas crapper!

Catalan Caganer. Look among the figures in a Christmas 'pessebre' nativity scene in Barcelona Catalonia and you will usually find a odd little character called el Caganer. The name literally means 'the pooper' or 'the crapper' or 'the shitter' - take your pick! This is a strange and unique Catalan Christmas tradition which brings good luck.

Tweet this page
Guide to Barcelona Christmas

El Caganer is the naughty and cheeky figure who can been seen in Catalan navitivy scenes. The original El Caganer is a little elf or gnome-like figurine, who wears the traditional Catalan 'barretina' red beret and gets his name of the 'Christmas crapper', or 'Christmas Pooper' because he has his trousers down, a bare backside and is defecating (pooping) Very naughty little fellow!

You can buy a Caganer figure in most souvenir shops in the city centre and at the Christmas markets of Barcelona. In recent years the popularity of El Caganer has spread and there are now hundreds of caganer figures with new ones being added every year. The new caganer figures i 2017 include political figures as usual. For 2017 there are new caganer versions of the jailed leaders of the cultural organisations Òmnium Cultural and Catalan National Assembly (ANC) Jordi Cuixart and Jordi Sànchez. Also local Catalan politicians supporting independence like Anna Gabriel and Gabriel Rufián, made the headlines this year - and when you make the headlines enough time, you get a caganer!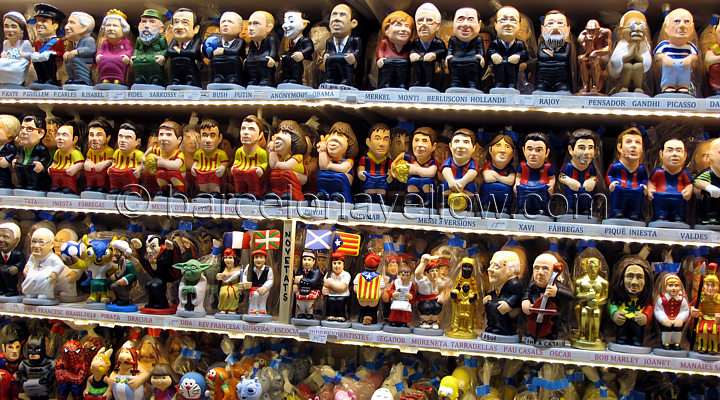 The origins of el crapper are a bit murky, but apparently the Caganer has been dropping his britches to 'fertilize the earth' since the middle of the 19th century at least. There are Caganer versions of almost every aspect of life in Catalonia and no-one famous can escape their 'Caganer' destiny. There are caganer versions of many famous people from President Trump to Homer Simpson to the Pope.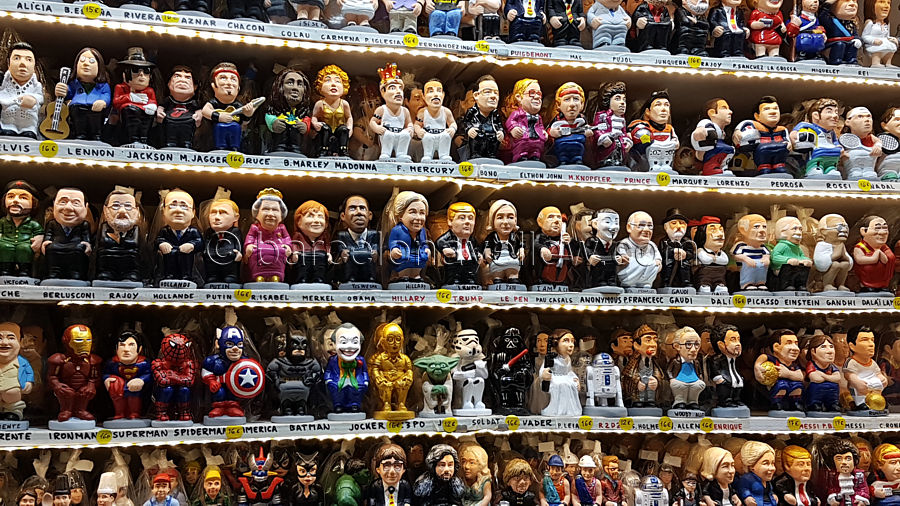 Among the new caganer figures in 2016 are Donald Trump, the Catalan President Carles Puigdemont and FC Barcelona trainer Luis Enrique. The 'independentista' separatist caganer holding the independence flag is as popular as ever. The caganer figurines are all handmade and cost from € 5-20 per figurine depending on size. Visit Caganer.com to see the new 2016 Caganer figures and the Donald Trump Caganer.


Hilary Clinton, Donald Trump and Le Pen caganers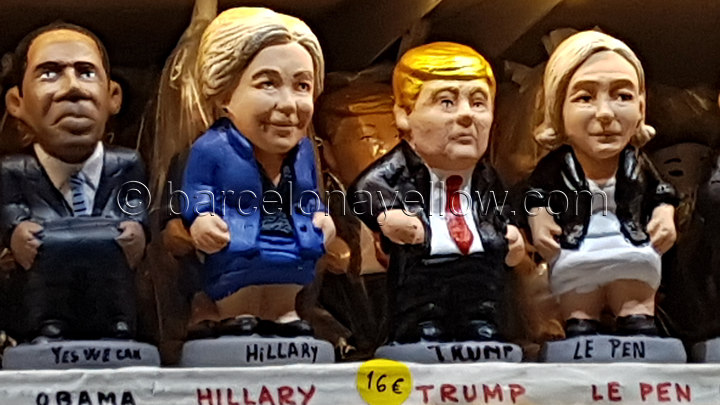 You can see all the new caganer figures in 2017 at the Caganer market stall at the Santa Lucia Christmas market at Barcelona Cathedral.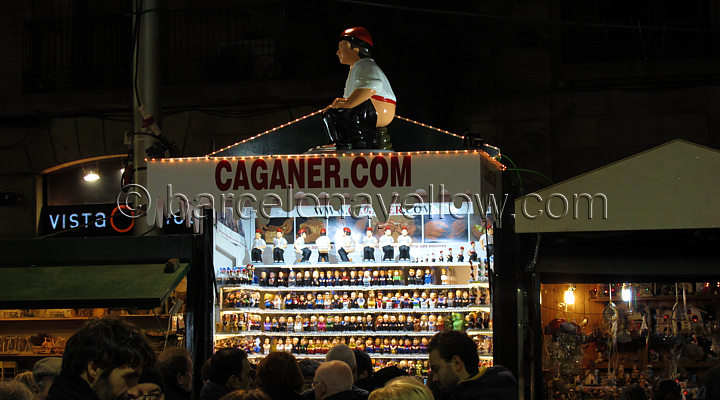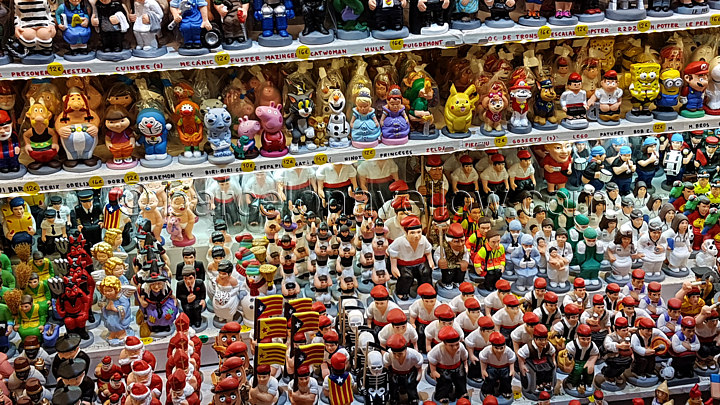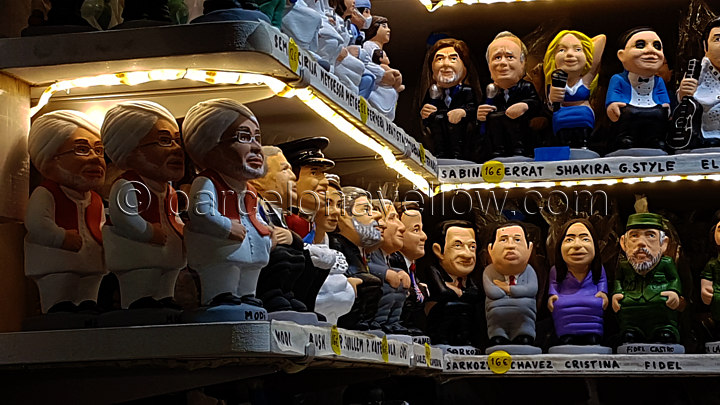 Dali, John Lennon, Pablo Picasso and Mick Jagger caganers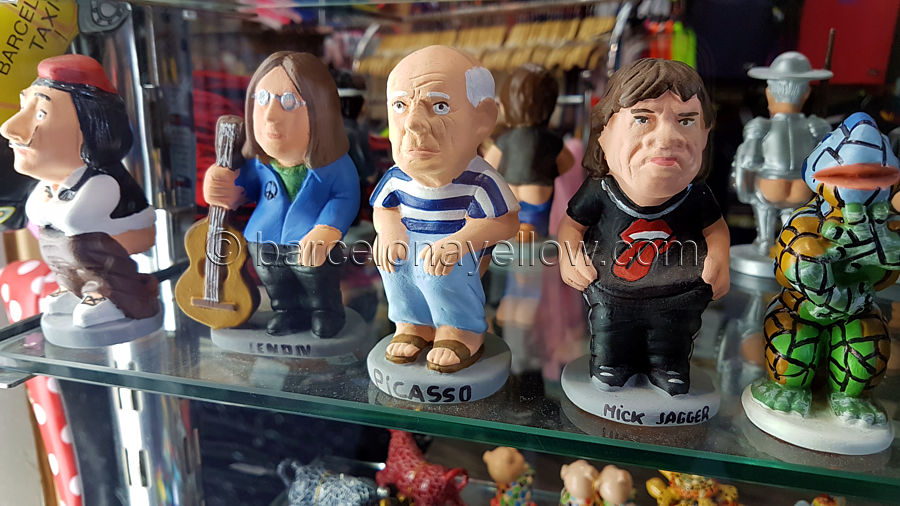 A poo too far? In 2013 the caganer caused controversy because for the first time ever a caganer was made of the revered co-patron saint of Catalonia the blessed Virgin of Montserrat. This drew protests from bishops and many in the general public.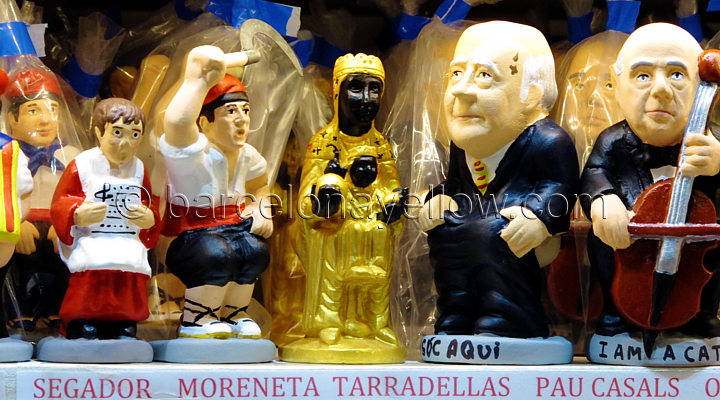 Caganers of Nelson Mandela and Pope Francis




Most of the famous FC Barcelona players and ex-players have caganers like Puyol, Neymar Jr and Messi. Messi has several versions.




President Putin, Anonymous and President Obama caganer statues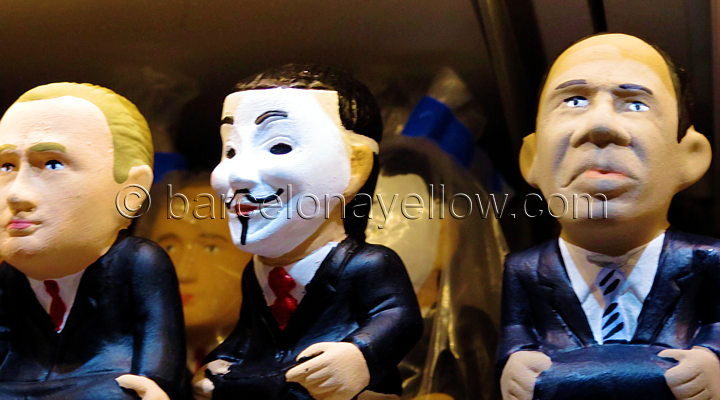 You can even get a 'fake' Playmobil Caganer figure



Caganer version of castellers human tower groups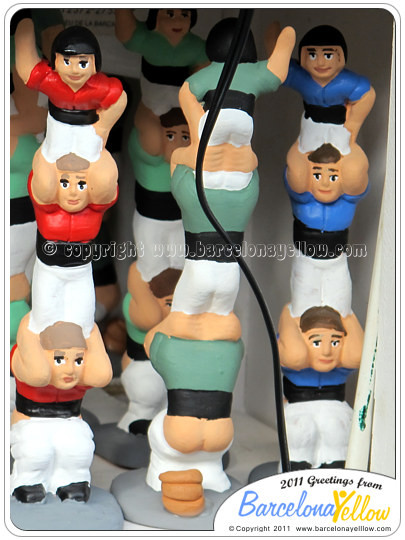 Visit Caganer.com to see all the new caganer figures. The caganer figurines are all handmade and cost from € 5-20 per figurine depending on size.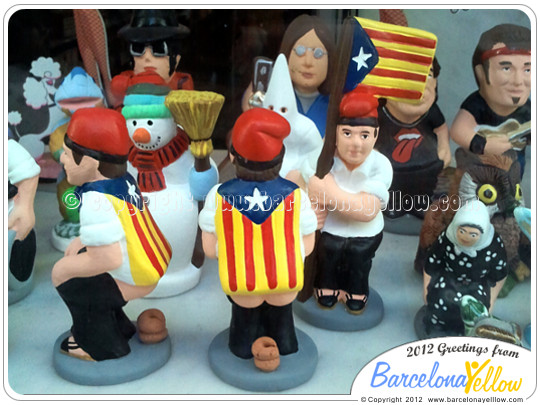 Queen Elisabeth and Fidel Castro caganers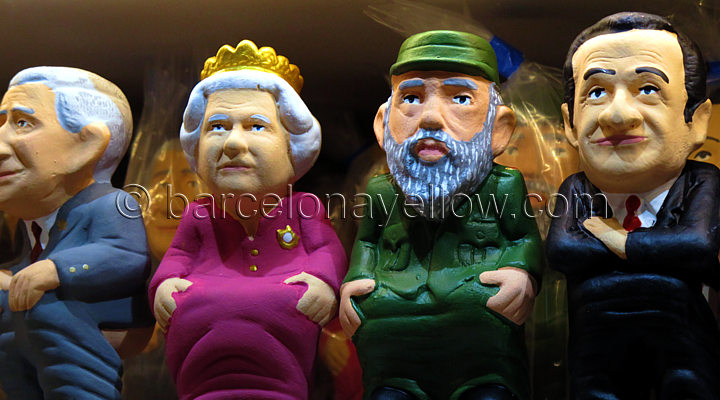 Kate and William caganers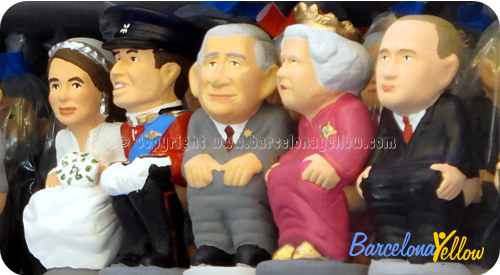 F1 caganers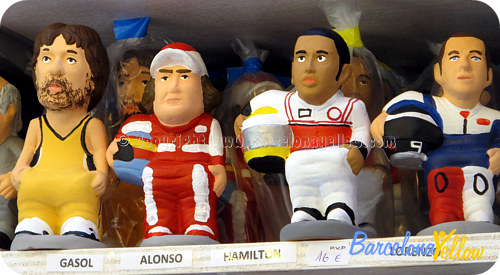 Huge caganer in the outdoor 2011 pessebre nativity scene on Plaza Jaume in Barcelona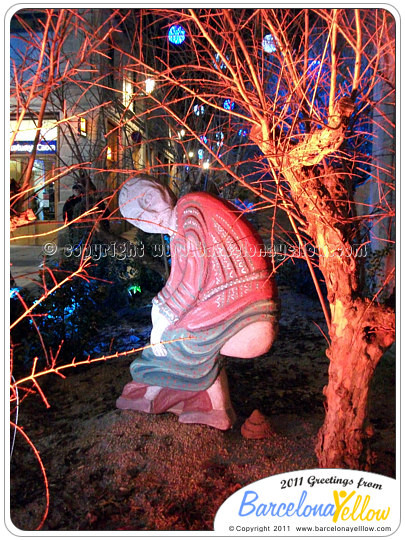 Barcelona Christmas traditions
Pictures Barcelona Christmas

© Copyright Barcelonayellow.com
Do not copy text or images on this page without permission.
All rights reserved.




Last Updated on Saturday, 06 January 2018 13:32