Aerial photos of Barcelona
Barcelona aerial photos
A birds-eye view of Barcelona and some famous landmarks

Aerial picture of Barcelona from the sea with Montjuic hill on the left and Tibidabo hill at the back. The beaches of Barcelona start on the right.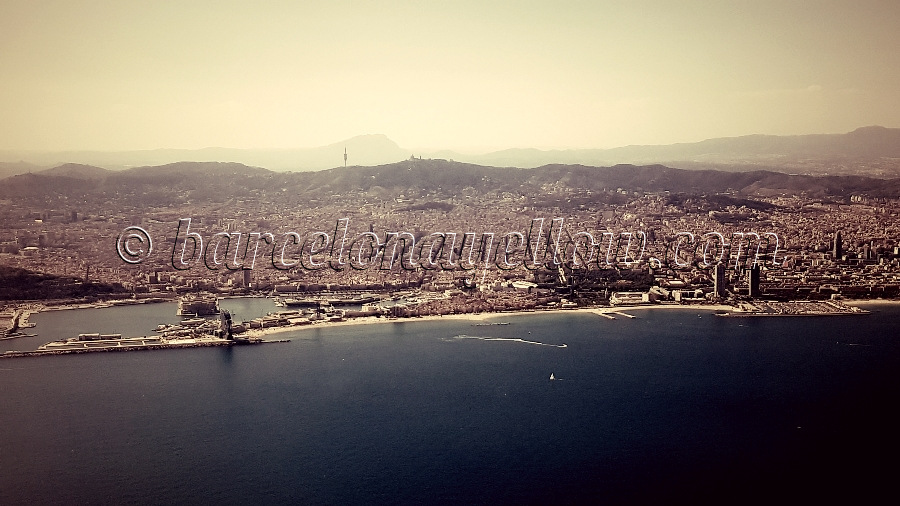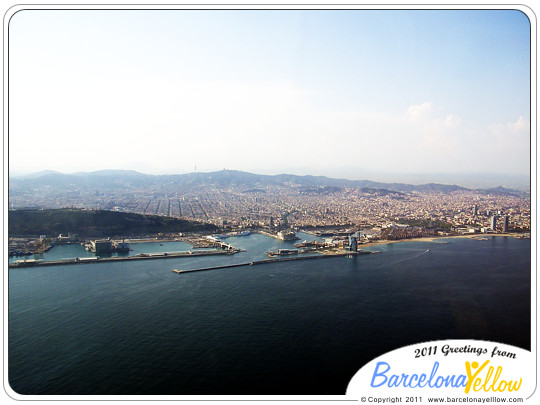 Aerial picture of Barcelona seen from Tibidabo hill with Fabra Observatory to the left.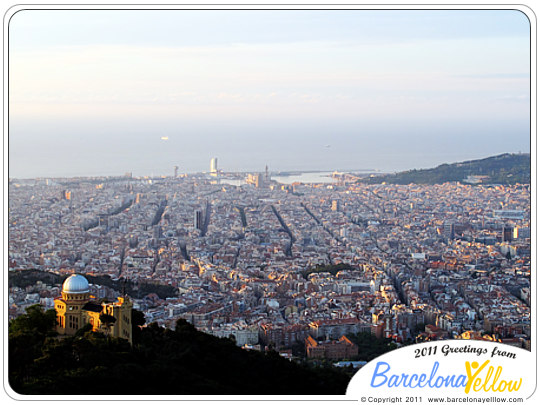 Barcelona Cathedral La Seu


Santa Maria del Mar church in El Born neighbourhood of Barcelona. This church is a beautiful example of Catalan gothic churches. Pictures Santa Maria del Mar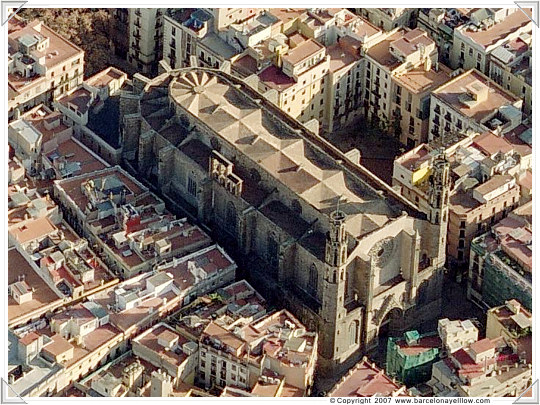 La Plaza de Toros Monumental. This was the last bullfighting ring in Barcelona in operation. Bullfighting in Barcelona has been a controversial issue for many years. On 17th June 2007 an estimated 2,000 people gathered here for an international anti-bullfighting demonstration in Barcelona.

On the same day, however, there were 19,000 people, who filled the Monumental bull fighting ring to capacity, to see the return of the torero Jose Tomas. Barcelona's city council declared the city 'anti-bullfighting' in April 2004. 2011 was the last year of bull fighting at Plaza Monumental.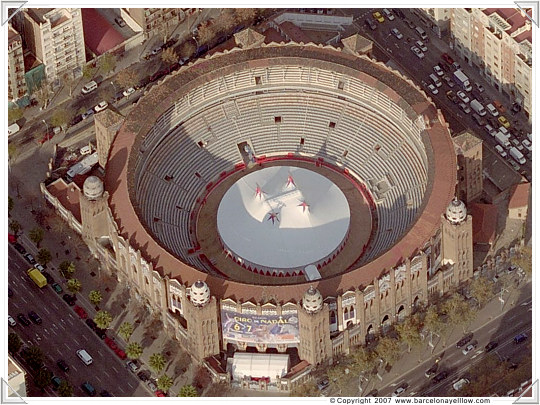 Former location of Encants Vells Flea Market in Eixample Right in Barcelona. The name Els Encants Vells - Mercat de Fira de Bellcaire" means "the old charms fair" and they have since moved to a new location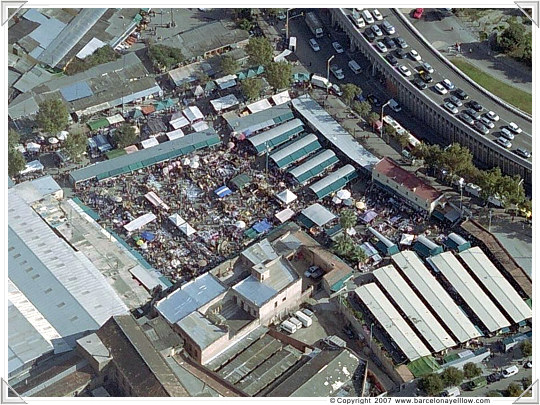 Plaça d'Espanya was built for the 1929 International Exhibition in Barcelona which took place at the foot of the hill of Montjuïc. In the top left of the picture you can see the another former bull-ring in Barcelona, Las Arenas, which was abandoned for years, but opened in 2011 as a spectacular shopping mall with 360 degree roof top skywalk. The original brick perimeter wall is all that remains of the original 1899 bullring which was designed by architect Lluis Domenech i Montaner.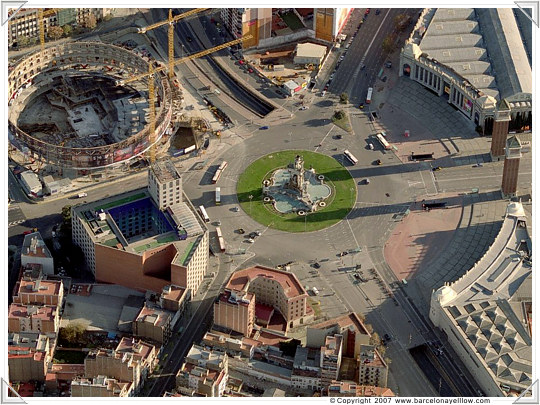 Plaça de Catalunya is Barcelona's central square. It was designed by architect Francesc de Paula Nebot and inaugurated on November 2nd 1927 by King Alphonso XIII. It was designed with a small temple with a central colonnade, fountains and no less than 28 sculptures in stone and bronze, by leading sculptors of the time. In recent years Josep M. Subirachs's monument called "A Francesc Macià" brings the total number of sculptures to 29. Map Plaza Catalunya.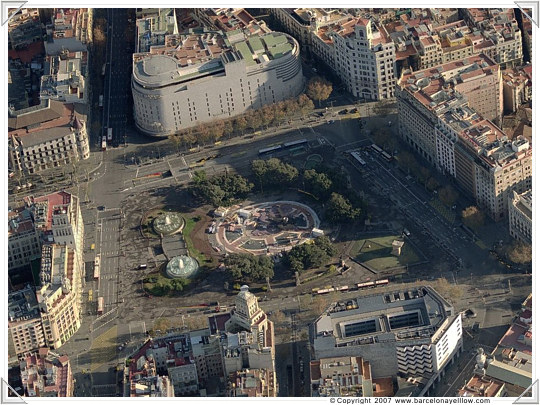 Plaça Reial in Barcelona was built in 1848 on the remains of Santa Madrona Capuchin monastery. Right in the centre of the square is the Three Graces fountain, and on both sides of it the two lampposts designed by a young Antoni Gaudí in 1878. There are many popular bars, clubs and restaurants on Plaza Reial. Visit Plaza Reial website.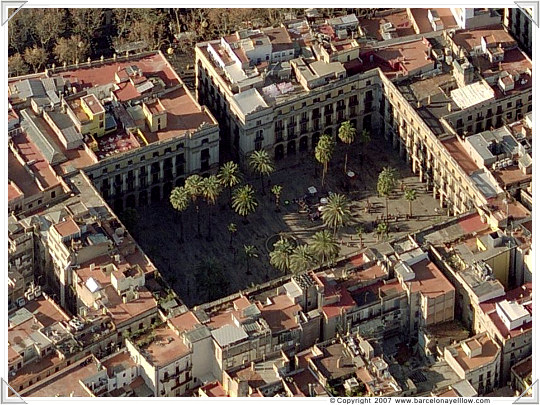 The 5 Star Hotel Arts and the 154 m "Torre Mapfre" office building in Port Olimpic, Barcelona. More pictures of Port Olimpic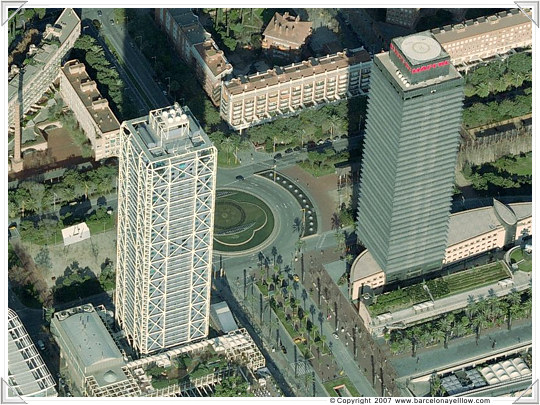 Mercat de Sant Antoni - Sant Antoni food market in left side of Eixample of Barcelona currently being renovated and due to reopen in 2018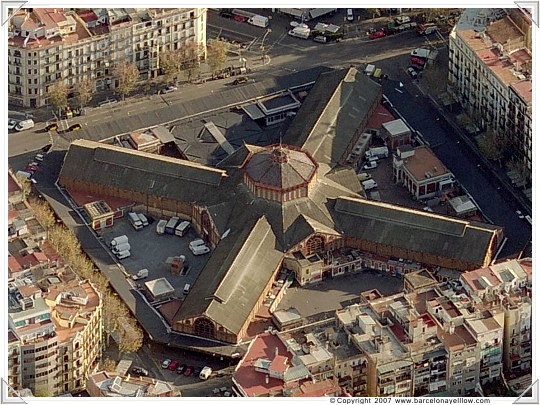 Mercat de la Barceloneta - Barceloneta food market. This is a fresh food market in the centre of Barcelona in the Barceloneta neighbourhood.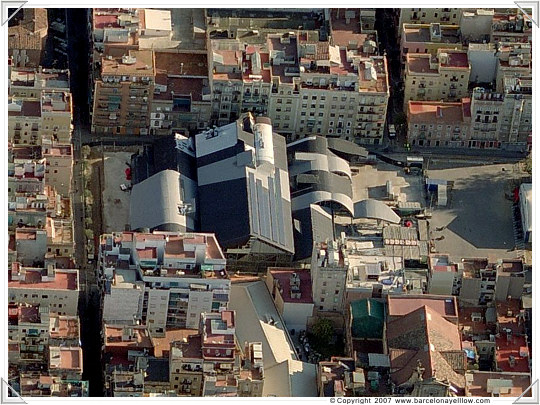 Antoni Gaudi's magnificent unfinished church is La Sagrada Familia church. See more pictures of La Sagrada Familia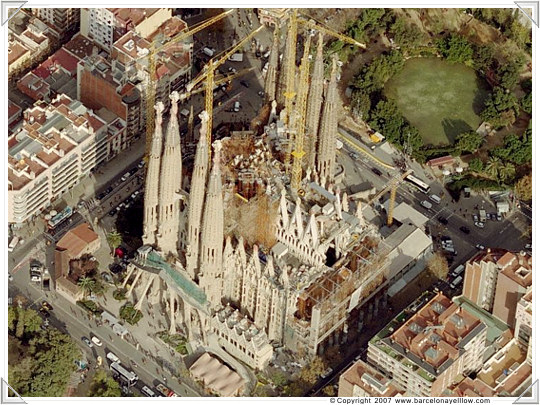 Tibado amusement park and Sagrat Cor church of the Sacred Heart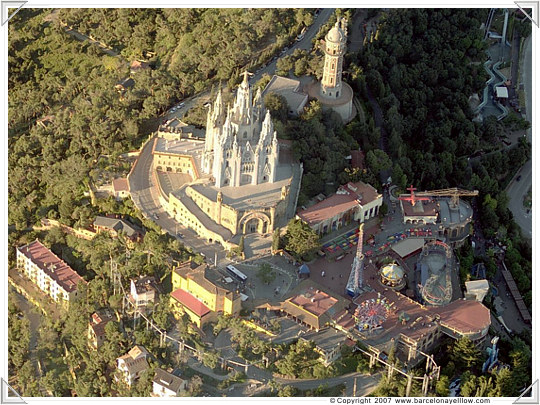 Sagrat Cor - church of the Sacred Heart on Tibidado hill. More photos of Sagrat Cor.




Camp Nou - FC Barcelona football club's stadium. Read about the new Camp Nou stadium plans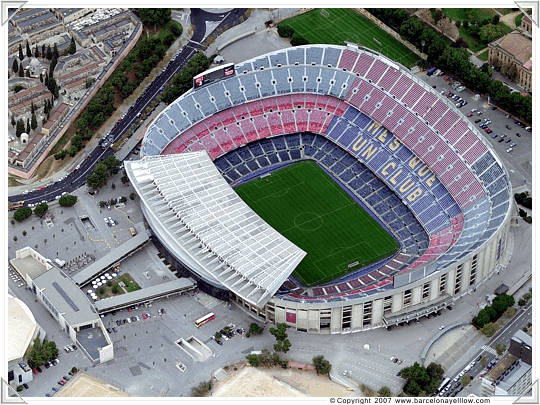 Parc Guell by Gaudi seen from the air. More photos of Parc Guell Barcelona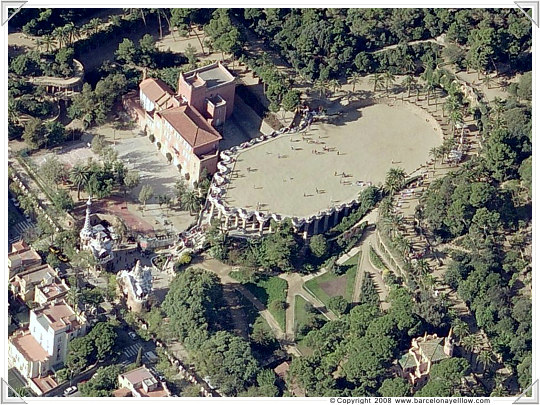 More Barcelona photo galleries
All images copyright Microsoft Live Earth and BarcelonaYellow.

Last Updated on Thursday, 25 July 2019 12:09