Where does Queen Mary 2 dock in Barcelona in 2023
Where does Queen Mary 2 dock in Barcelona in 2023

The Queen Mary 2 (QM2) cruise liner docks in Barcelona in 2023 at Terminal D on pier Moll Adossat (see map below).

The Queen Mary 2 is scheduled to arrive in Barcelona at 8am and depart at 5pm in 2023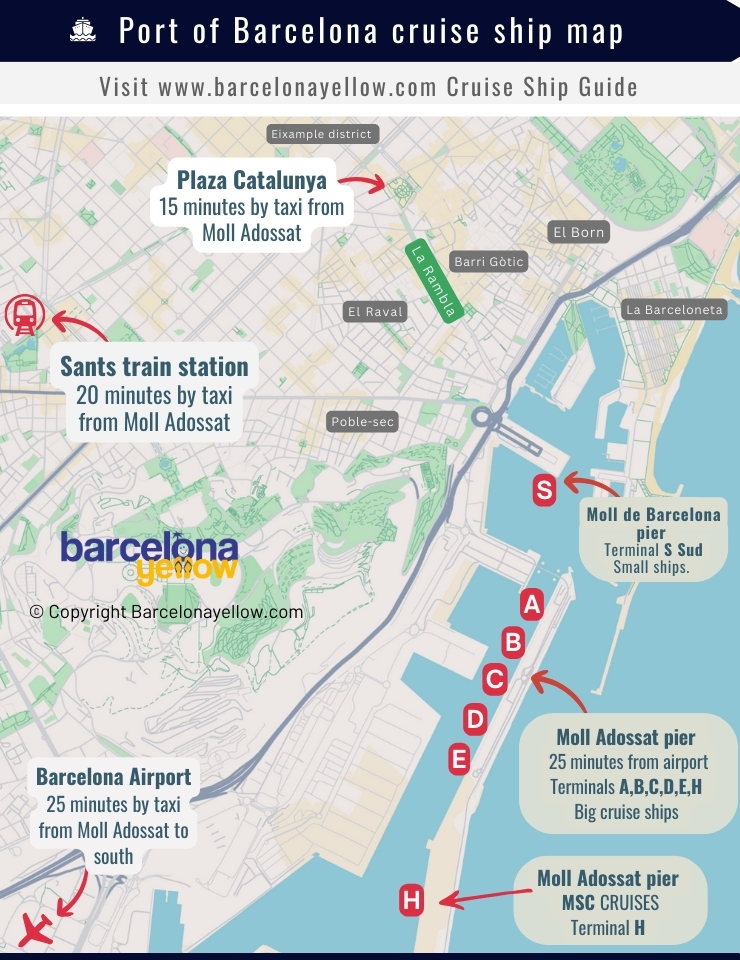 Related pages

Barcelona cruise ships - maps
How to get to airport
Hotels near Barcelona cruise dock
Queen Mary 2 deck plans
Where is Queen Mary 2 now
Top 10 attractions Barcelona

Information:

RMS Queen Mary 2 (also referred to as the QM2) is a British transatlantic ocean liner. The Queen Mary 2, a regal and majestic cruise liner, is the epitome of elegance and grandeur in the modern maritime world. Launched in 2004, she is the flagship of the Cunard Line and has set new standards in ocean travel. With a timeless design and classic luxury, the Queen Mary 2 pays homage to the grand transatlantic liners of the past while incorporating cutting-edge technology and contemporary amenities. This remarkable ship, often referred to as the "Grand Dame of the Seas," offers passengers an exceptional cruise experience, complete with exquisite dining, opulent staterooms, and a diverse range of activities and entertainment options. Whether sailing across the Atlantic or exploring various global destinations, the Queen Mary 2 continues the Cunard tradition of providing an unparalleled voyage for discerning travelers who appreciate the finest in nautical sophistication and style.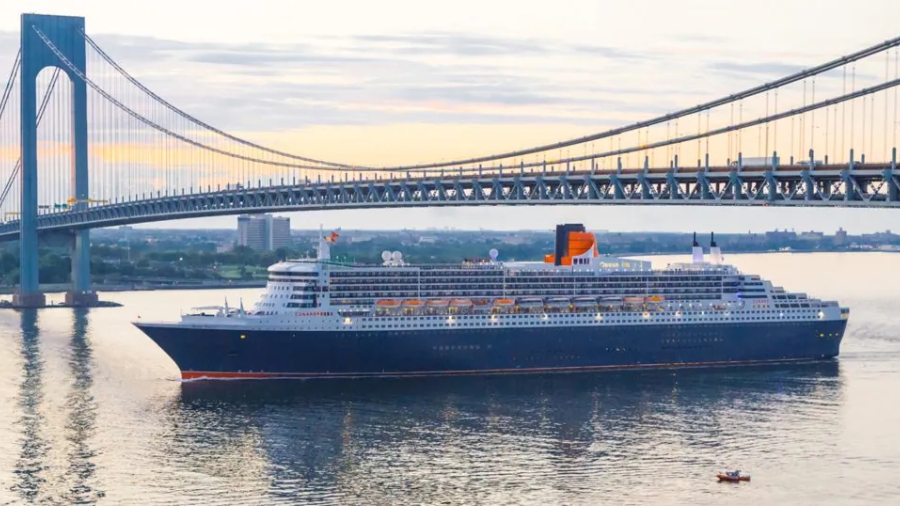 © Copyright Barcelonayellow.com.
Do not copy from this page without permission
All rights reserved




Last Updated on Monday, 30 October 2023 22:20