FAQ - What are the loud fireworks bangs in Barcelona 23rd June?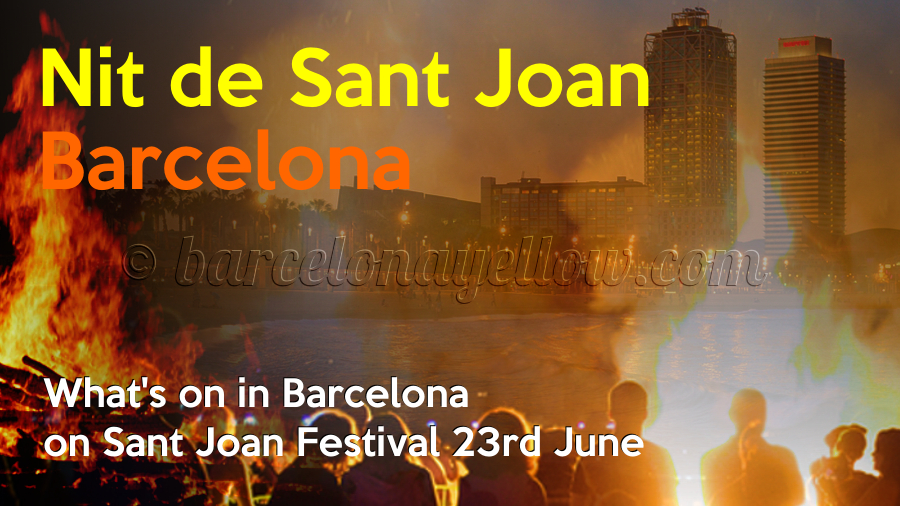 FAQ - What are the loud bangs 23rd June?

Why are there loud fireworks bangs in Barcelona around 23rd June? The reason is probably that you are in Barcelona in the days leading up to the noisiest, and some say craziest, festival of the year in Barcelona which is called 'Sant Joan' or - 'Nit de Sant Joan' which means Saint John's Night.

The Saint John's Festival is the Spain's and Barcelona's midsummer celebration festival when Spain celebrates the shortest night of the year.

The Sant Joan festival has many names but in Catalonia and Barcelona it is most often called the 'Nit de Sant Joan' which means St John's Night.

You also often hear it called 'la revetlla de Sant Joan' in Catalan language, or in Spanish language called 'verbenas de Sant Joan.' Or even just the 'Nit de Foc' - night of fire!

All the names refer to the same event - the festival feast of Saint John the Baptist which celebrates the solstice Spanish Midsummers Eve during the evening and most of the night of 23rd June every year.

Sant Joan is one of Barcelona's biggest parties and night of Fire, Fireworks, Coca cakes and Cava!

Monday 24th June is a public holiday.

Guide to Sant Joan


Happy Sant Joan!
Bona revetlla a tots!
Related links
Events Calendar Barcelona
Tours Barcelona
Top 10 Barcelona

© Copyright Barcelonayellow.com
Do not copy any text on this page without permission
All rights reserved.


Last Updated on Friday, 16 June 2023 09:30