Pictures Sant Medir Festival Barcelona
Pictures Sant Medir Festival
Photos from a rainy Festa de Sant Medir in Gracia
La Festa de Sant Medir - Sant Medir festivla is an annual festival which takes place on 3rd March every year in Gracia district of Barcelona.

Visit our events calender to find more information about La Festa Santa Medir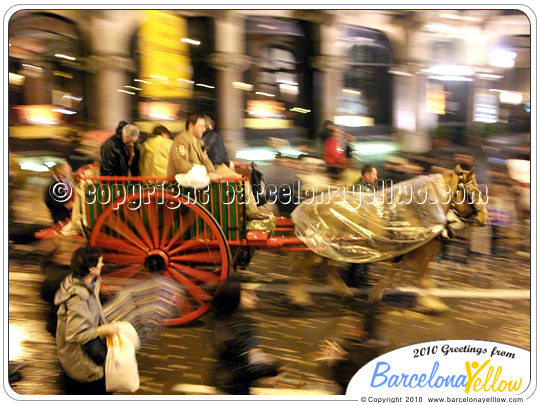 It is fondly known as the "La festa més dolça" the Sweetest Festival" because of the 100 tons of sweets that are given away every year during the colourful Sant Medir parade.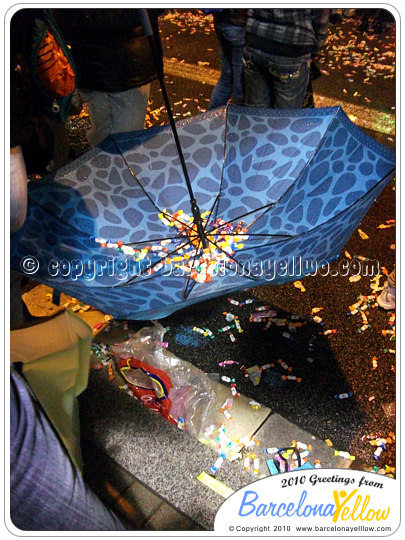 The parade is a big procession of decorated horse drawn carts, wagons and carriages which hand out sweets to the crowds lining the procession route yelling "aqui!" which means "here!"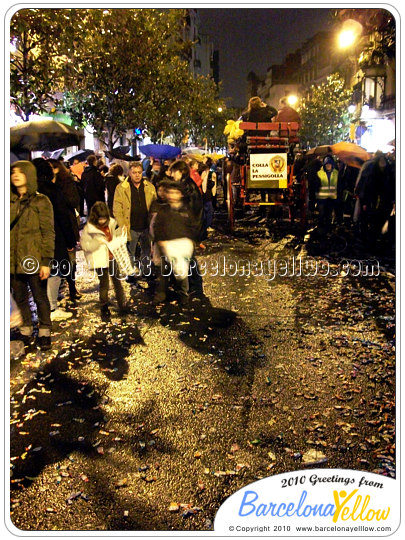 The parade groups called "colles" gather in certain streets in the "Vila de Gracia" area - the oldest part of Gracia and then they usually parade down Gran de Gracia to end at the "Jardinets de Gracia" - "little gardens of Grácia." This is the open area between at the top end of Passeig de Grácia after Av Diagonal and before Gran de Gracia starts. It usually finisheswith a fireworks display. Find parade information in our Barcelona events calendar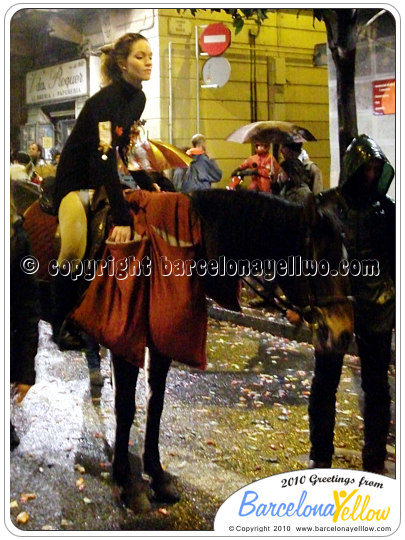 The legend of the Festa de Sant Medir or Sant Emeriterio in Spanish, is about a farmer who became a Catholic Saint and goes back to Roman times during the persecution of Christians.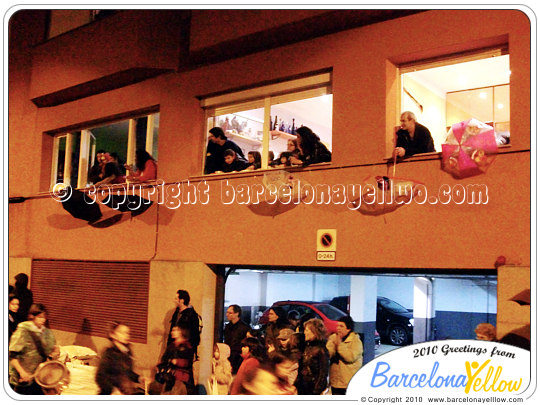 The modern day festival started in 1830 when a baker called Josep Vidal i Granés, who lived in the newly opened street Gran de Gracia fell very ill one year and vowed that if he was cured, he would make a annual pilgrimage to the hermitage of his patron saint, Sant Medir. The hermitage is still located just outside Barcelona on the way to Sant Cugat, where Josep Vidal was originally from. The hermitage still stands to this day.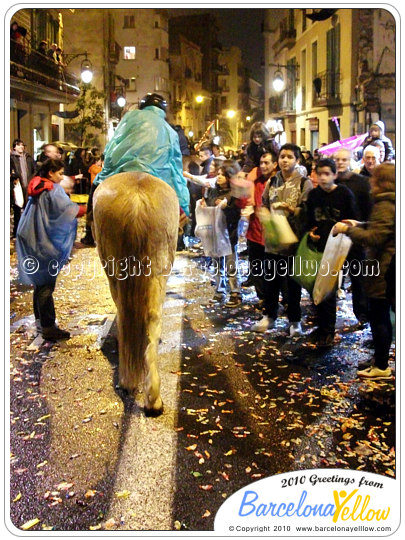 To make public his pilgrimage he would bang a drum and hand out sweets. This was very festive so every year more and more friends and neighbours joined him and the became the first "coll" of the Sant Medir festival. A "coll" is the Catalan name for a group or club.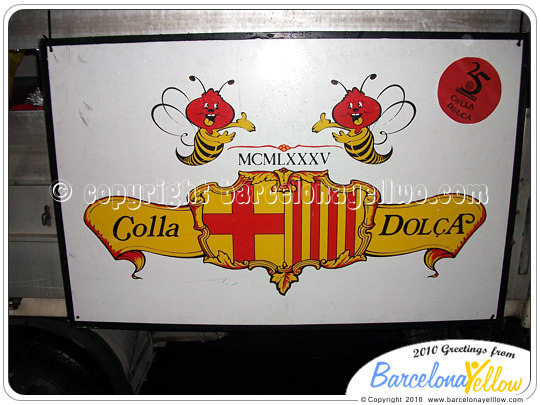 Today there are thirty "colles" who participate and organise the annual event in the assocation called
"La Federació de Colles de Sant Medir" - "the Confederation of Sant Medir Colles." The confederation was formed in 1926.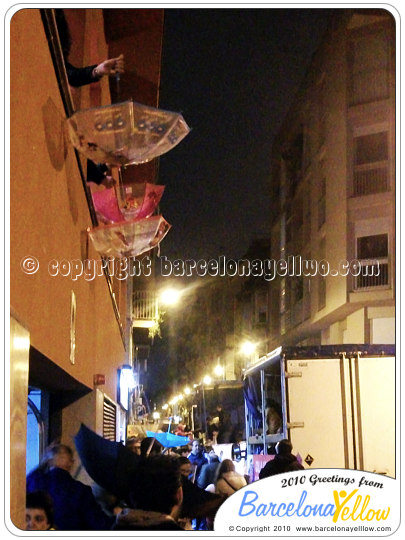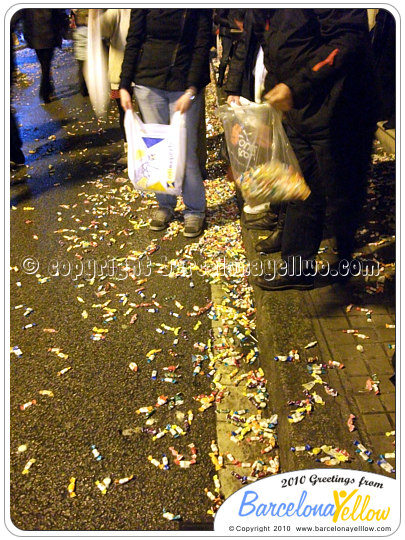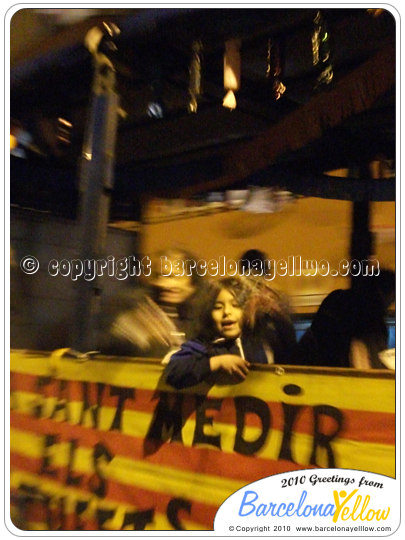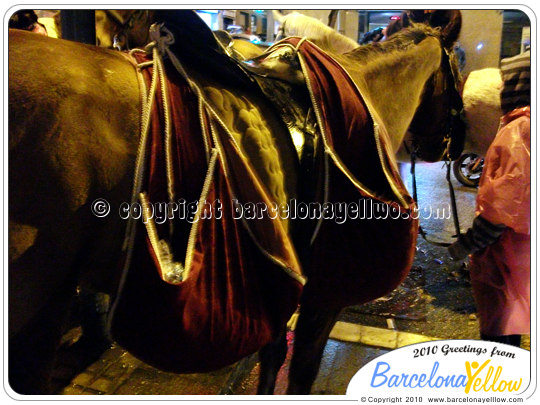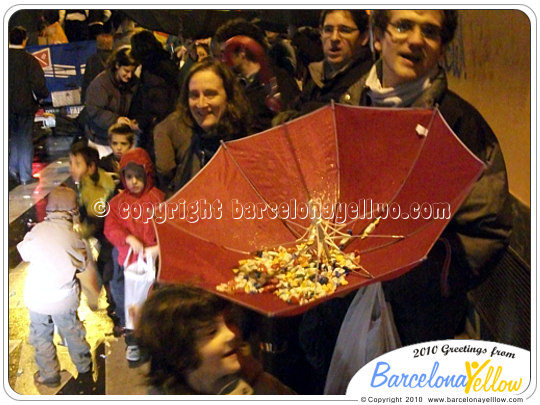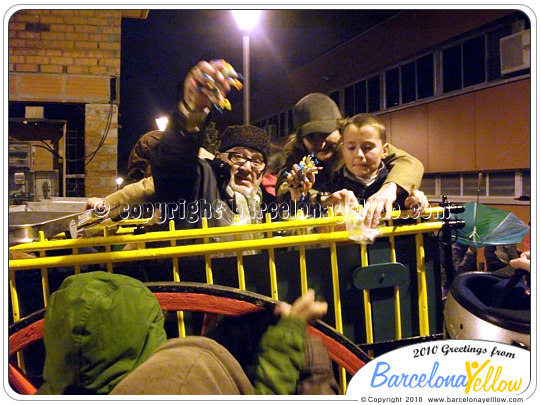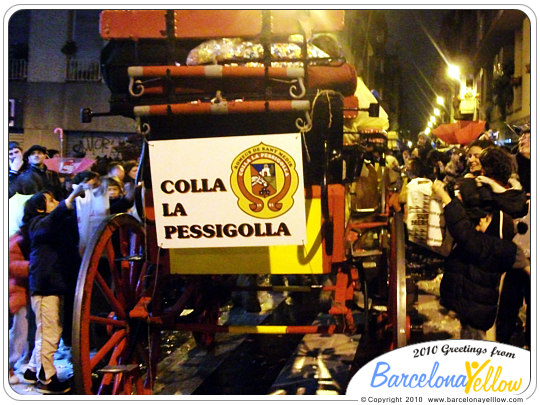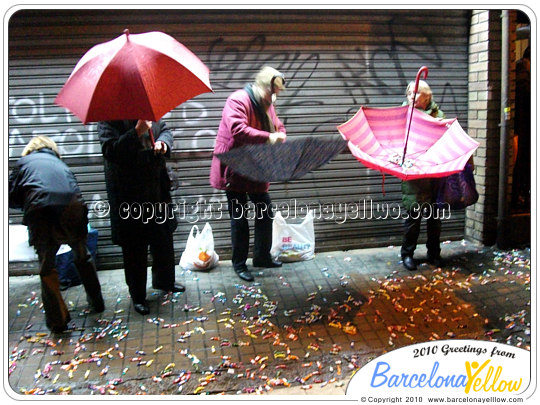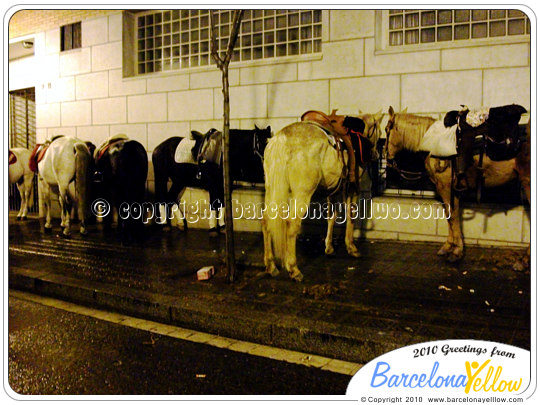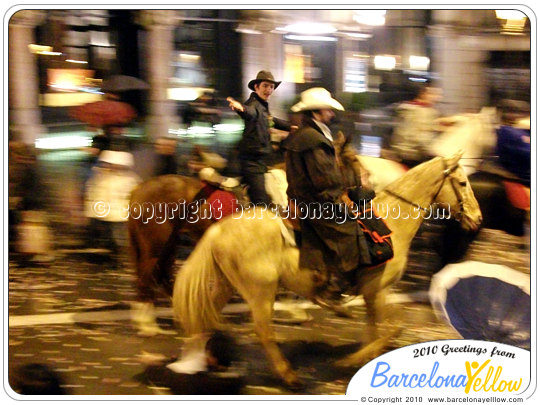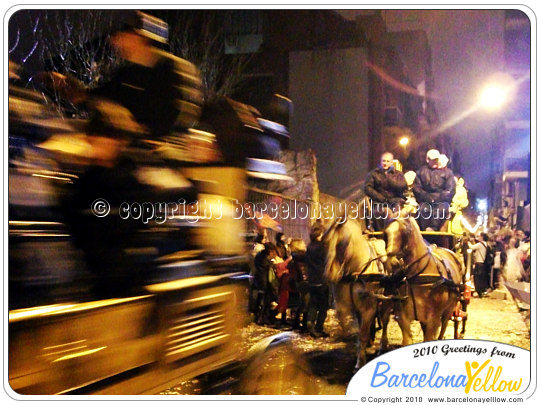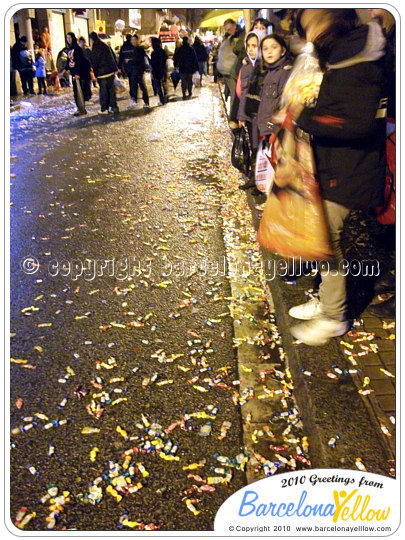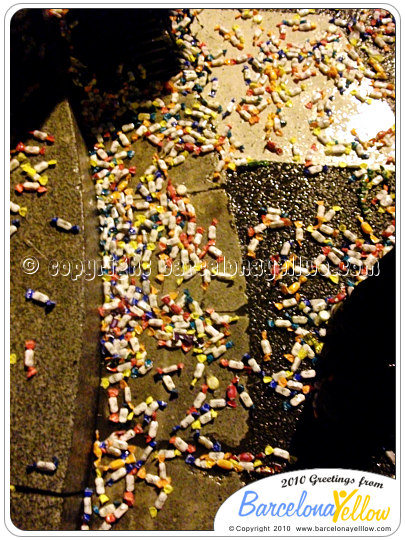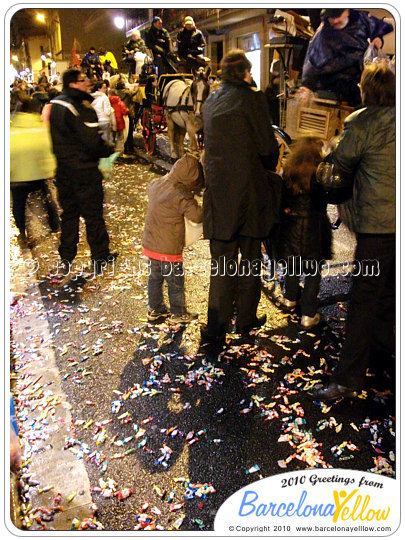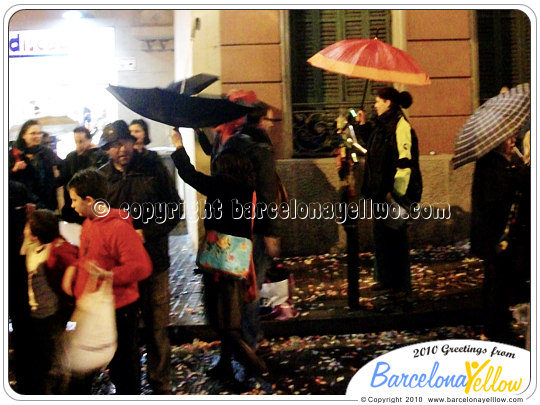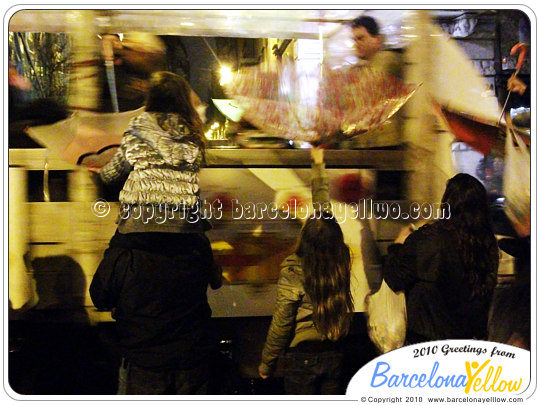 See more pictures of Barcelona
© Copyright Barcelonayellow.com
Do not copy from this page without permission.
All rights reserved
Last Updated on Tuesday, 10 January 2017 22:46