Pictures Palau Guell house Barcelona
Pictures Palau Guell
The fabulous Palau Guell house is by Barcelona's famous architect Antoni Gaudi. It is a magnificent town house in Barcelona's Raval area and very close to La Rambla street. The building reopened in 2011 after being completely closed for the seven years to complete the huge job of restoring this magnificent building back to its original splendor.

The Palau Guell house was commissioned by leading industrialist Eusebi Güell, who was estimated to be one of the 25 richest men in the world at the time. Eusebi Guell had married Isabel Lópex i Bru in 1871 and Palau Guell was built in 1875 as the Guell family town house in Barcelona.

Entrance of Palau Guell on street Nou de la Rambla.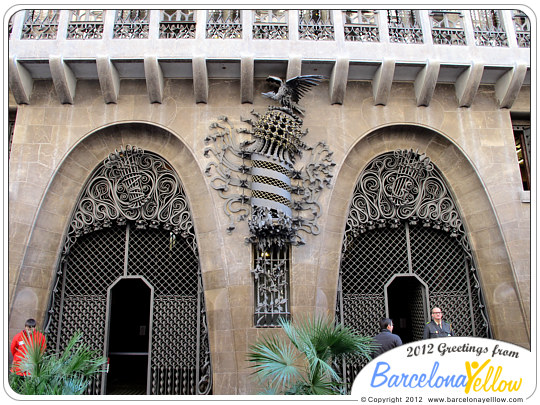 Mushroom shaped pillars in Palau Guell cellar which housed horses, coal and firewood.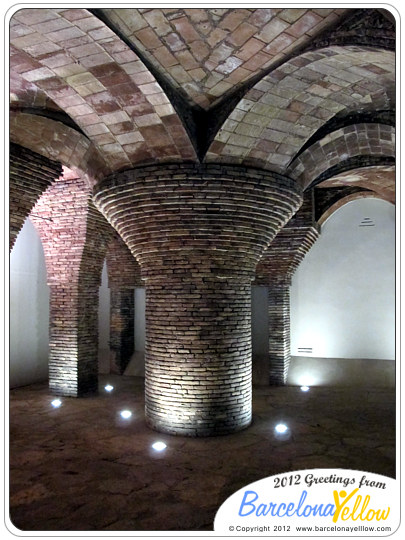 Palau Guell antechamber on main floor overlooking street Nou de la Rambla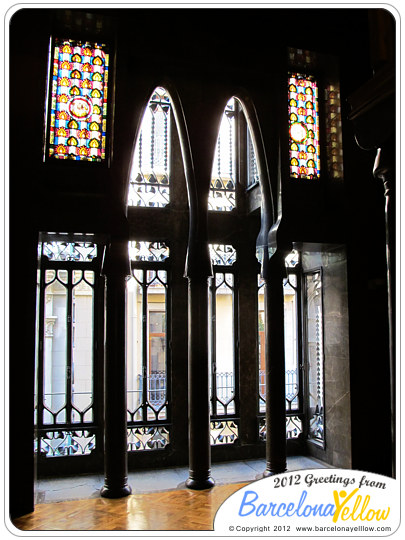 Stained glass window on main floor Palau Guell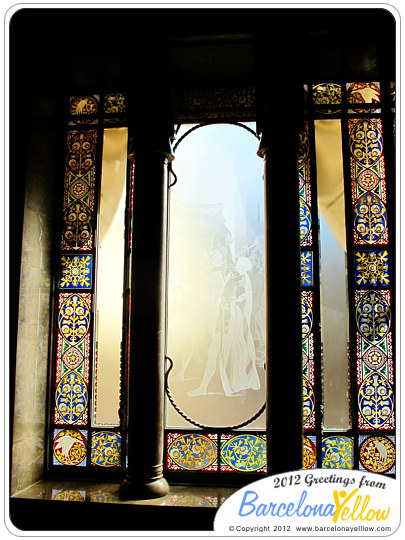 Domed ceiling of Palau Guell central hall with a spire on the outside




Palau Guell central hall has a small chapel with doors that could be opened when necessary. When the chapel doors were closed, this room was used for balls and dancing.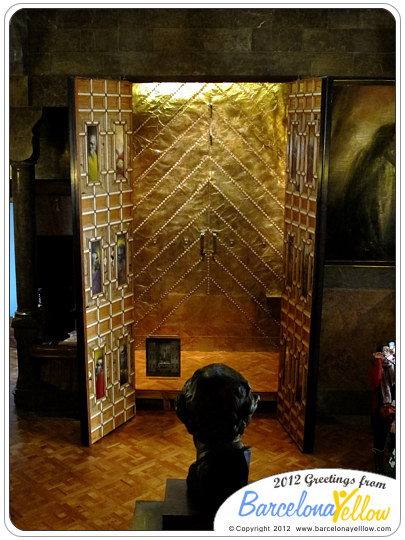 Seating at side of chapel for use during services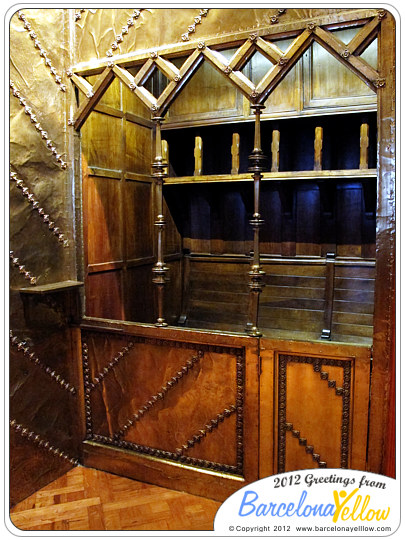 Image of original Palau Guell chapel and altar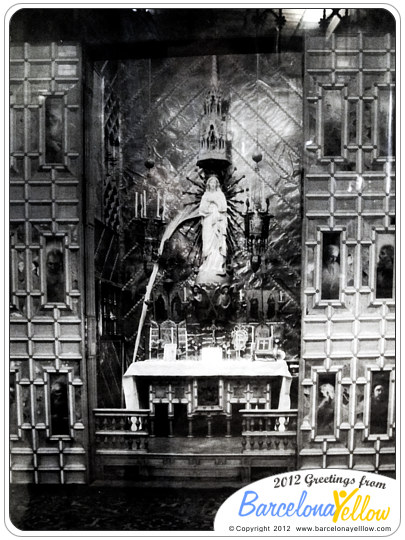 Palau Guell hall of lost steps overlooking Nou de la Rambla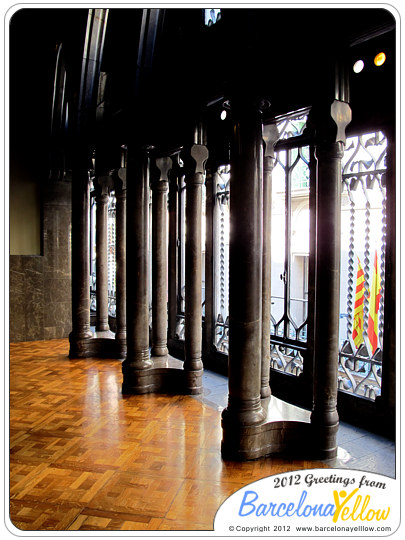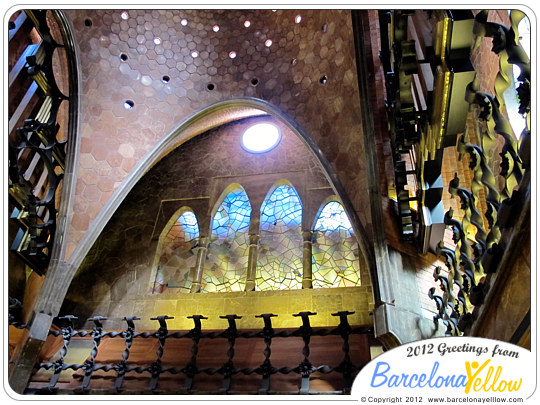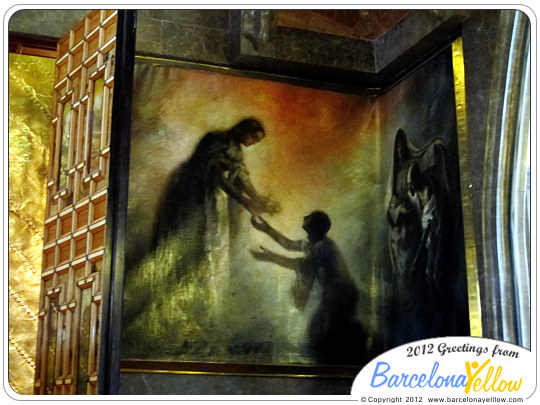 Bay window room overlooking Palau Guell back terrace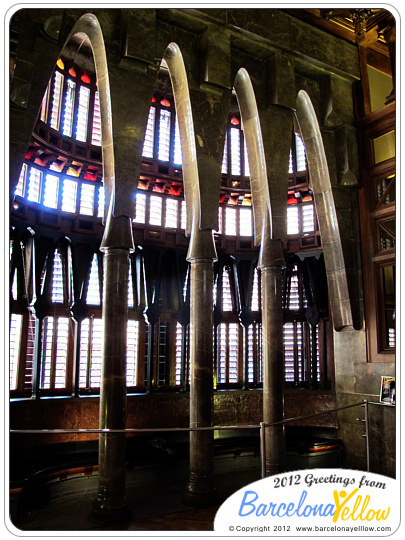 Palau Guell Terrace and back facade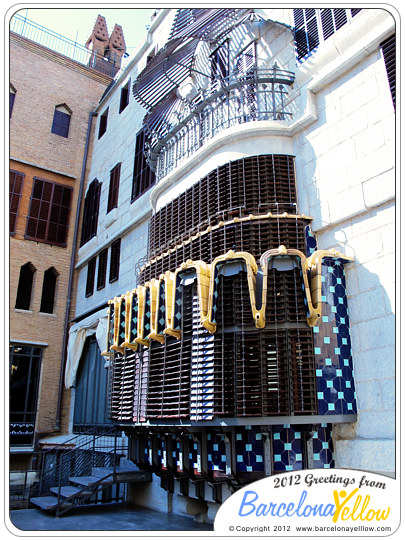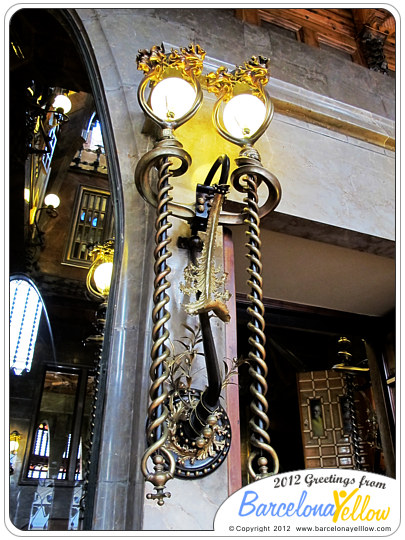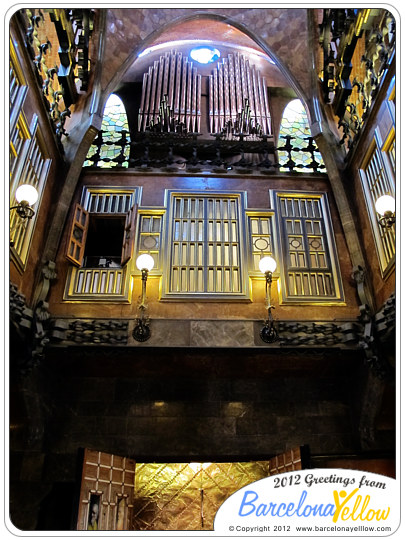 Palau Guell roof terrace spire and 20 decorated chimneys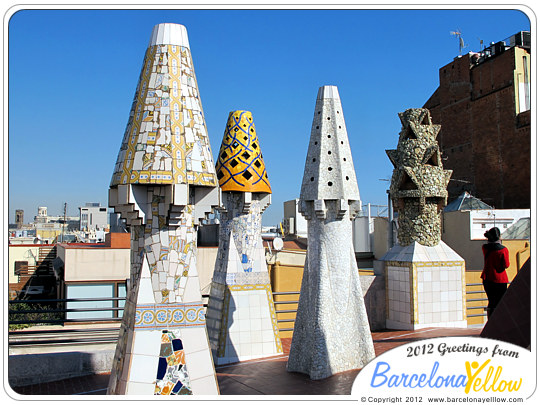 The Palau Guell chimneys are decorated with trencadis mosaic techniques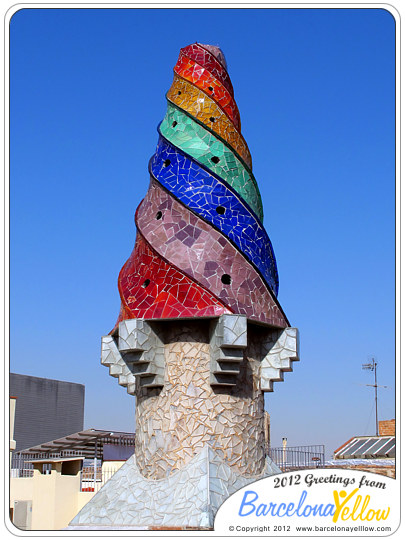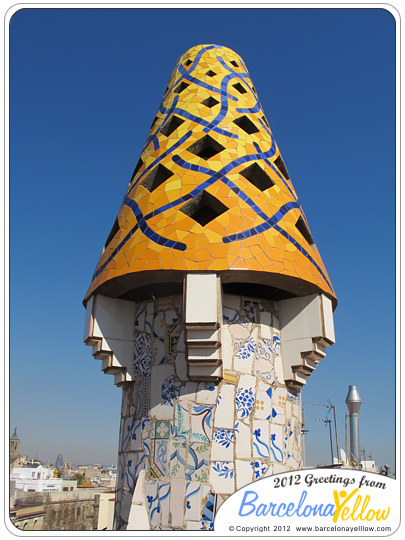 Palau Guell roof spire of the central dome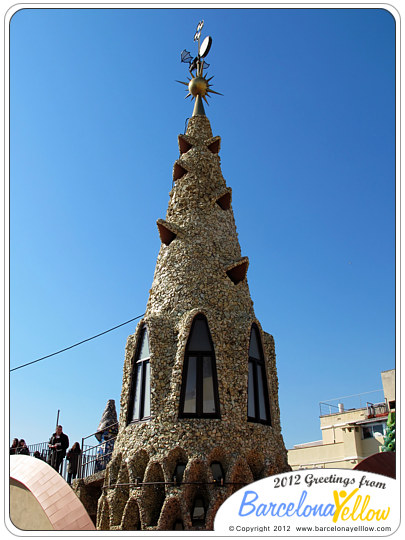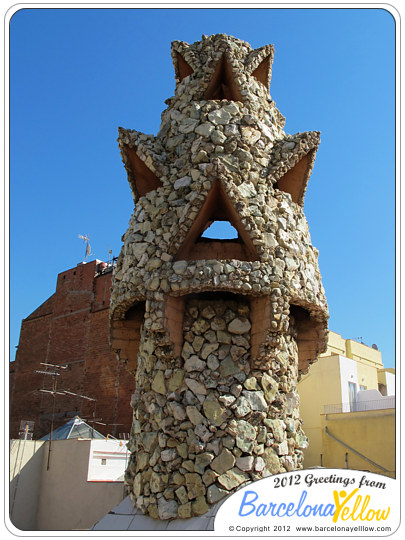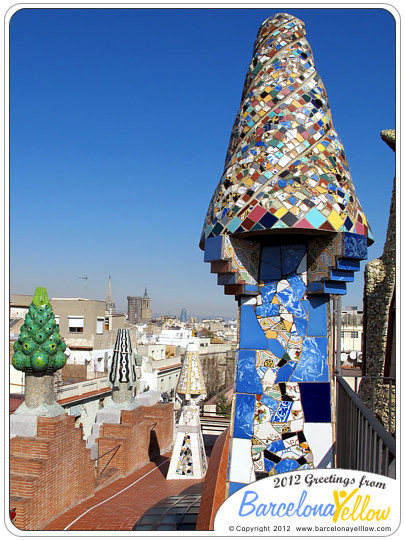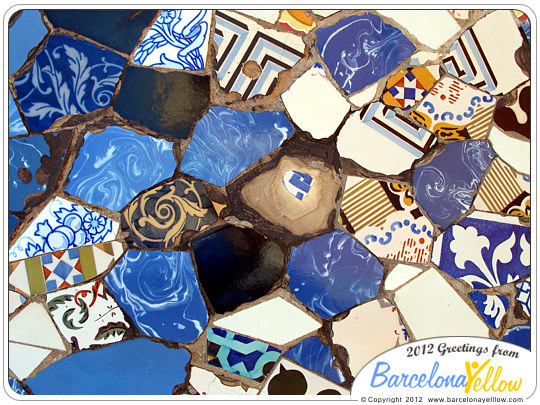 Modernist architecture Barcelona
Famous Gaudi buildings in Barcelona
Pictures Casa Mila - La Pedrera
Pictures Park Guell
Pictures Casa Batllo
Biography Antoni Gaudi
Pictures Barcelona

© Copyright Barcelonayellow.com
Do not copy from this page without permission
All rights reserved




Last Updated on Thursday, 11 January 2018 11:52