Pictures Tarragona Spain near Barcelona. Roman ruins Tarragona
Pictures Tarragona Spain near Barcelona

Tarragona near Barcelona. Pictures and information about the lovely city of Tarragona which is just 1 hour south of Barcelona by car or train. Tarragona is the capital of the present Spanish province of the same name and the capital of the Catalan comarca (county) Tarragonès.

Tarragona was named Tarraco by the Romans. Tarraco was founded in the 1st century BC and is the oldest Roman settlement on the Iberian Peninsula and the oldest walled Roman city outside Italy.

The city was established on the site of an Iberian settlement shortly after the Roman army landed on the Iberian Peninsula in 218 BC during the Second Punic War which was fought between the Romans and Carthaginians over control of the western Mediterranean Sea.

Tarraco was the capital of Roman provinces Hispania Citerior and later of the province Hispania Tarraconensis.

In Roman times Tarragona was the most important city in Hispania and famed for its climate and beauty. Roman emperor Augustus stayed in Tarraco to recuperate from the illness after the final wars to completely conquer the Iberian penisular which were the Cantabrian and Asturian wars in 26-25 B.C.

Roman emperor Hadrian spent the winter of 122/123 in Tarraco, where he restored the Temple of Augustus before crossing the Mediterranean into Mauretania.

Day tour Barcelona to Tarragona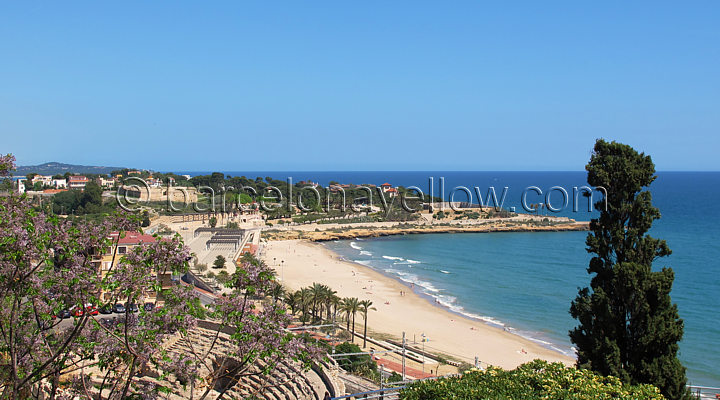 The Roman imperial city was called Tarraco (full name Colonia Iulia Urbs Triumphalis Tarraco.) There are many impressive Roman ruins in Tarragona, including the Roman amphitheatre, Roman circus, Roman walls, and a Roman aqueduct outside the city. The Roman ruins of Tarraco are a UNESCO World Heritage Site.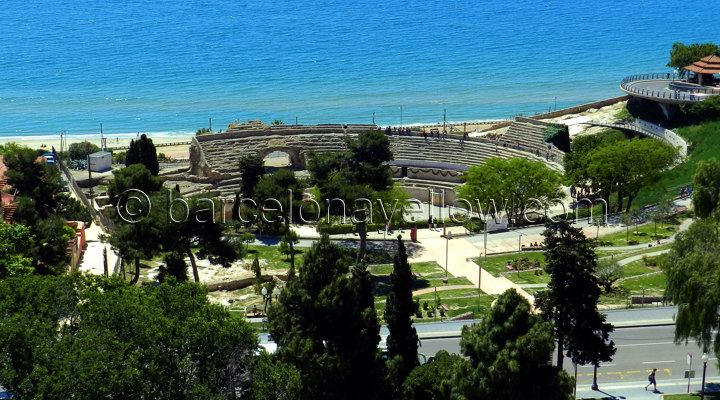 The Amphitheatre of Tarragona is right on the coast of the Mediterranean Sea by çPlatja del Miracleç beach. Every year in May Tarragona organises a wonderful Roman festival called Tarraco Viva during which you can see re-enactments of gladiator fights in the amphitheatre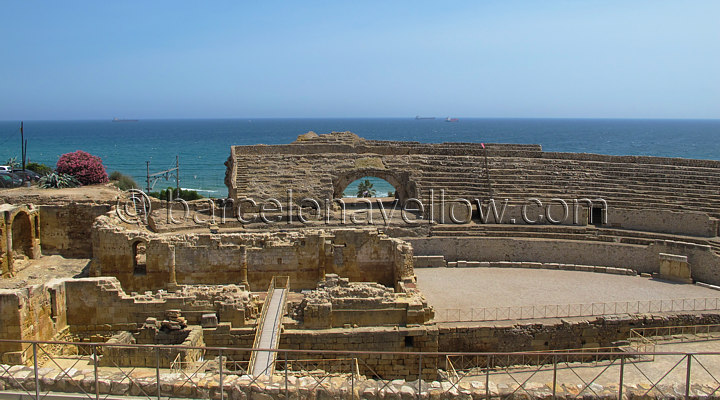 La Platja del Miracle beach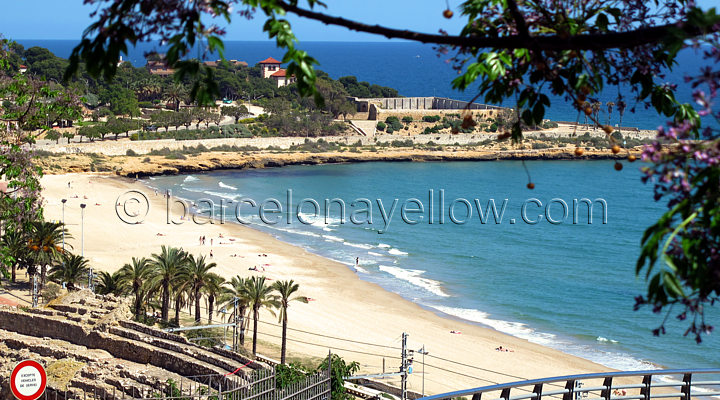 Tarragona's Roman aqueduct known as El Pont del Diable which means -The Devil's bridgeç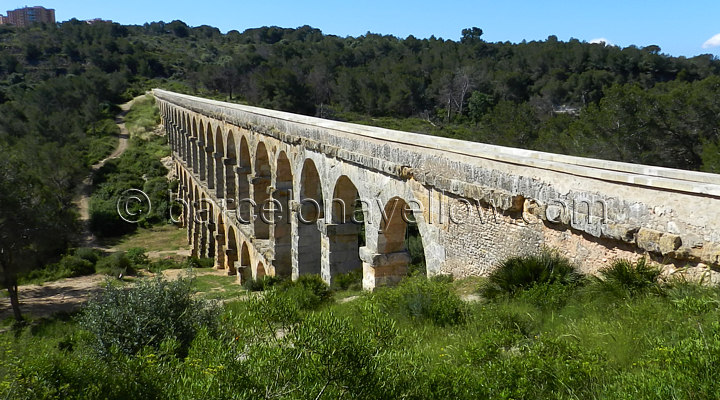 Tarragona has a quaint Gothic quarter located in the former Roman high area of Tarraco.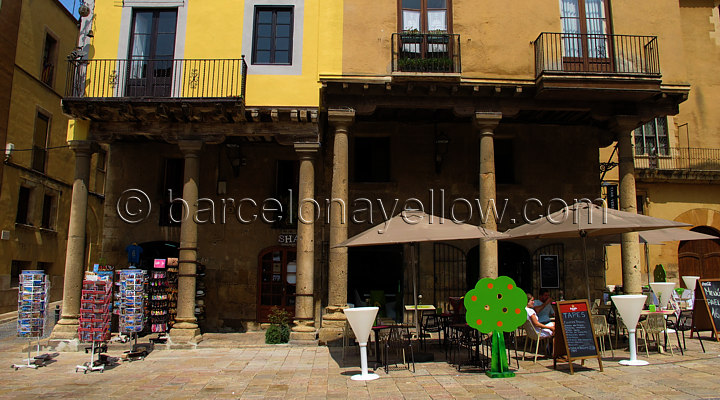 Tarragona Cathedral. The cathedral is on the fomer site of the Roman Temple of Augustus. There is an admission fee to see the Cathedral, cloister and Diocesan museum.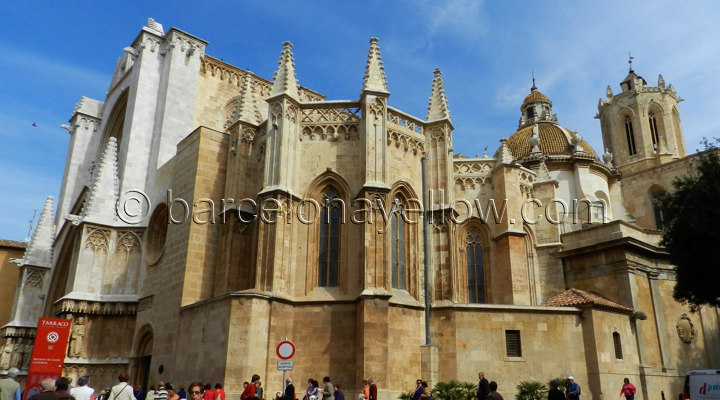 Tarragona cathedral cloister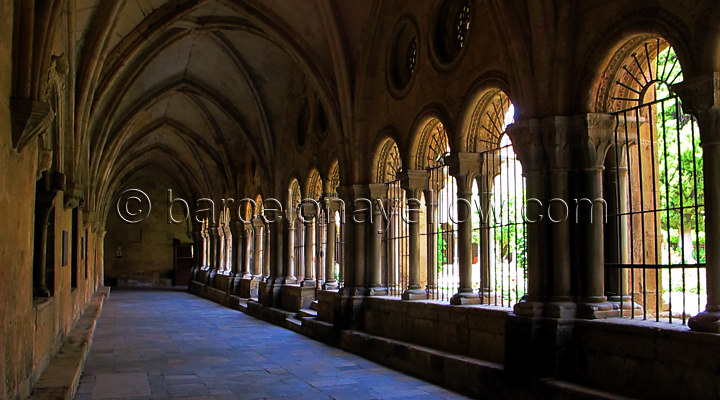 Tarragona cathedral cloister gardens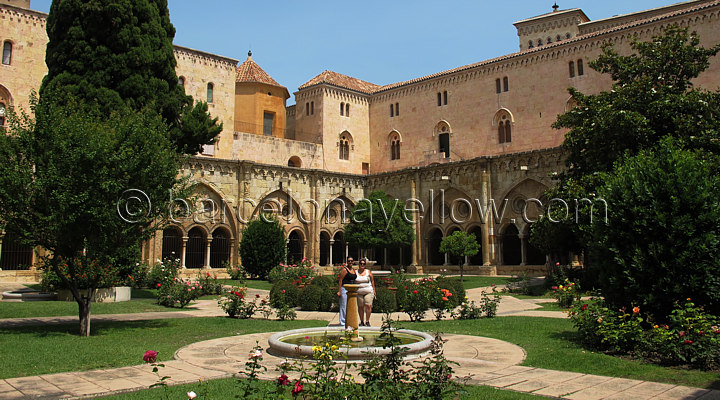 Roman walls Tarragona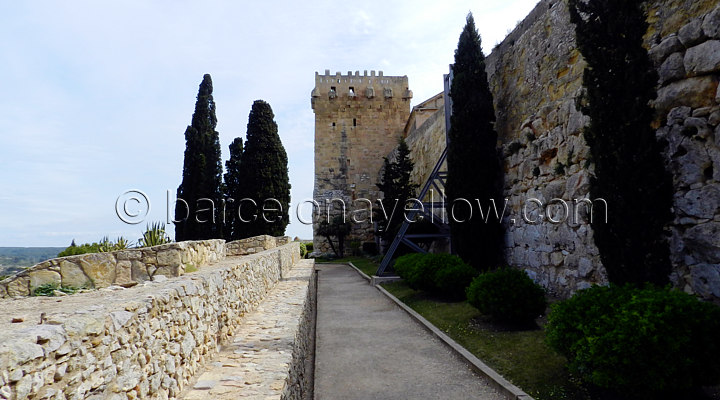 Many shops in old part of Tarragona close during lunch hours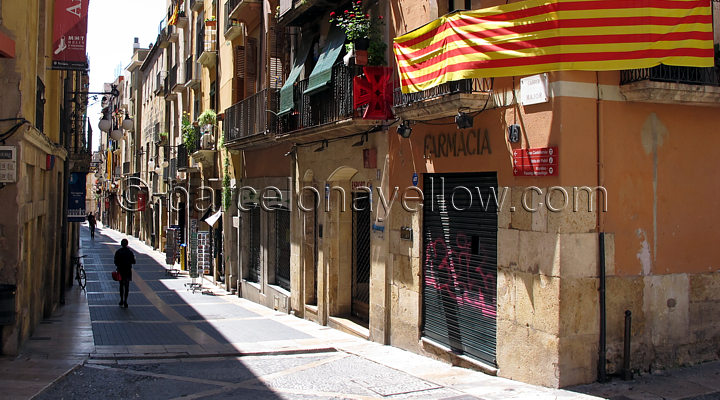 El Monument als castellers - human towers monument in Tarragona on Ramba Nova by Catalan sculptor Francesc Anglès i Garcia. The castellers tower formation in the sculpture is a 4 x8. It was unveiled on 29th May 1999. Among the faces in the piña bottom section (pineapple) are artists Pablo Picasso and Joan Miró.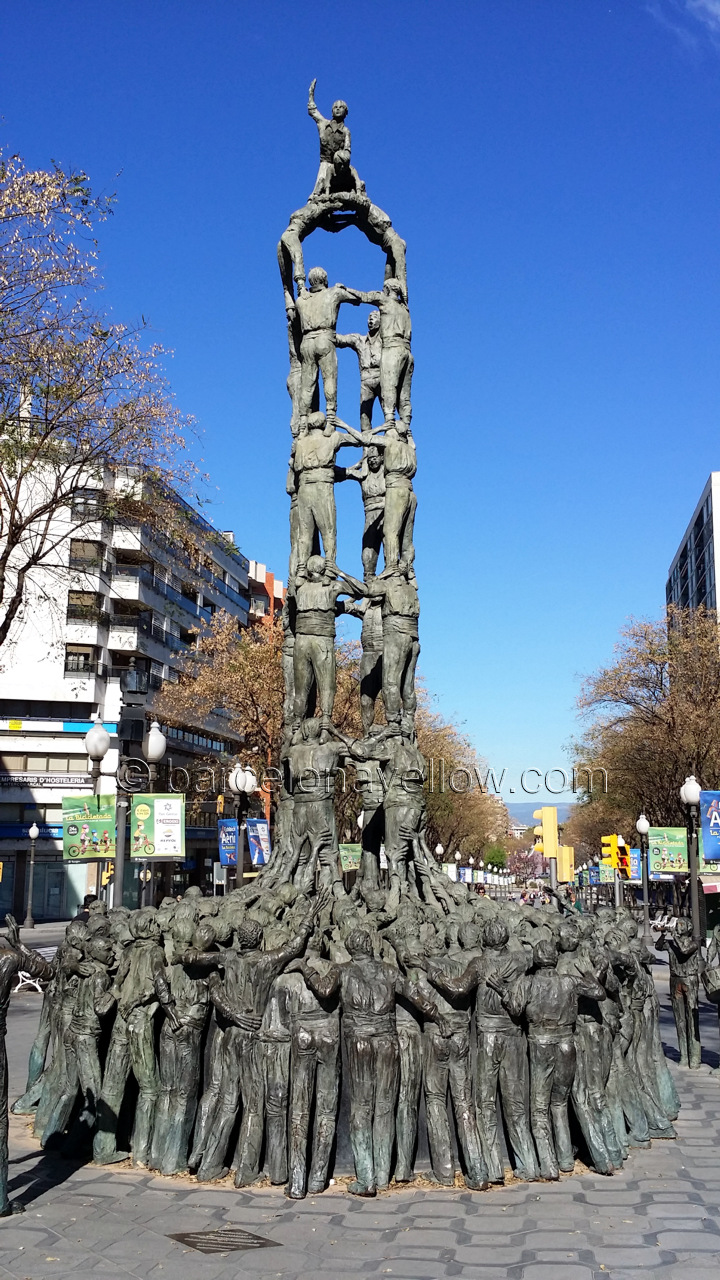 Well preserved remnants of Roman circus at Tarragona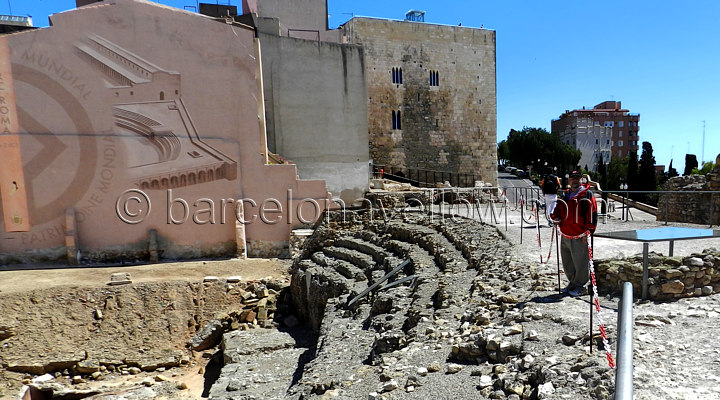 Replica of "Augusto di Prima Porta" statue, The orginal was discovered on April 20, 1863 in the Villa of Livia at Prima Porta, near Rome. This replica is on the Archaeological walk by the Roman walls. It was a gift to Tarragona from Italian dictator Mussolini and arrived in 1934 on the Italian ship 'Vedri' and was received with honours by Tarragona citizens headed by mayor Pere Lloret.

In 27 BC emperor Augustus took up residence in Tarragona to direct his military campaigns against the tribes of Cantabria and Asturias: Due to poor health he stayed in Tarraco which became the de facto capital of the Roman empire for a while. In 15 AD a temple was erected in his honour.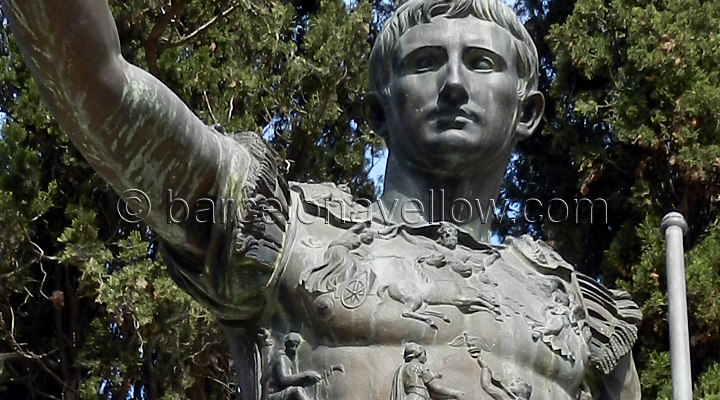 The medieval part of Tarragona has many partial Roman ruins.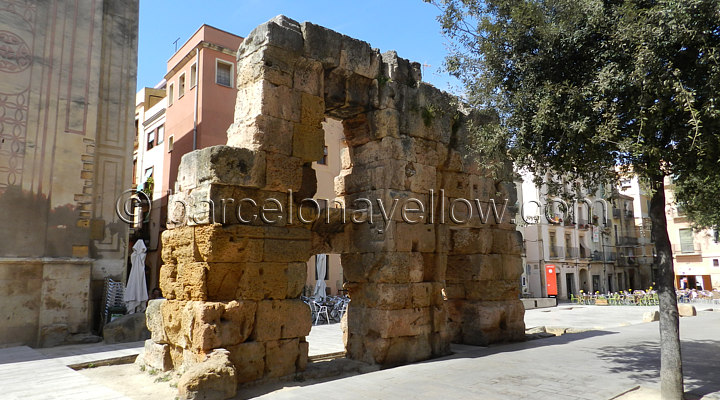 Gecko in Tarragona's Miracle park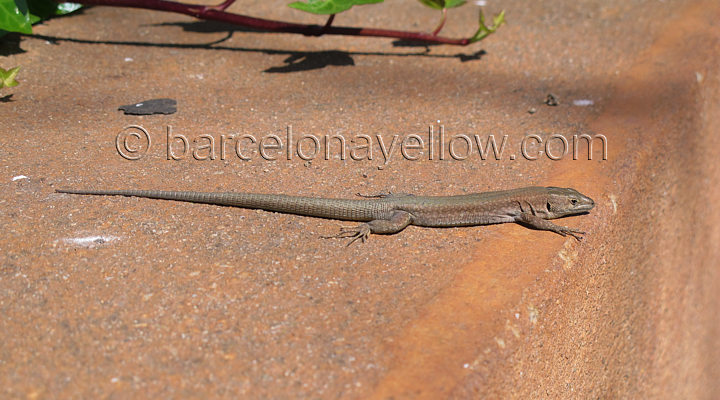 © Copyright Barcelonayellow.com.
Do not copy from this page without permission
All rights reserved



Last Updated on Thursday, 25 April 2019 20:19