Pictures Tibidabo hill Barcelona
Pictures Tibidabo hill Barcelona
Tibidabo hill overlooks Barcelona is the highest hill in Barcelona. The summit is 512m above sea level and the highest viewing point is 560m from the Sagrat Cor basicila viewing platform. Tibidabo hill is part of the Collserola range of hills. Behind Tibidabo to the east is a large natural park called Collserola park which is actually the biggest metropolitan park in the world.

Tibidabo hill is home to an amusement park, a church and a communications tower built for the 1992 Olympic games.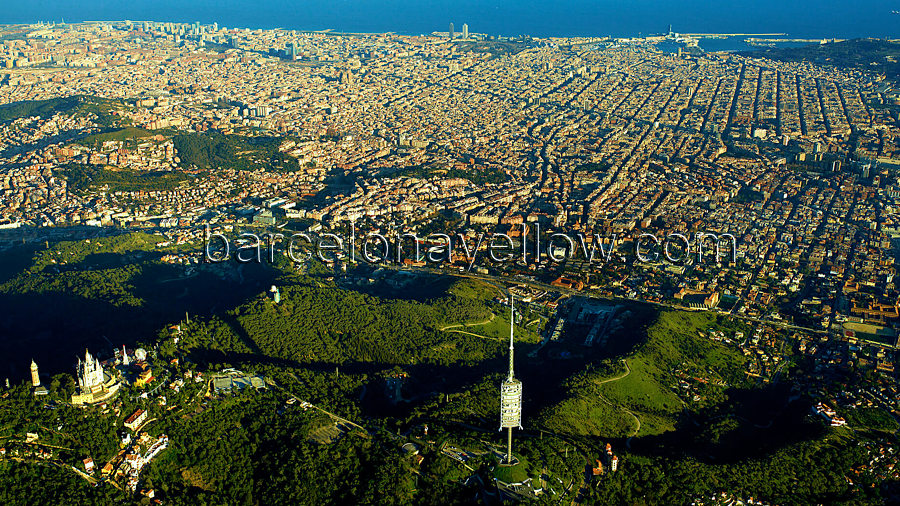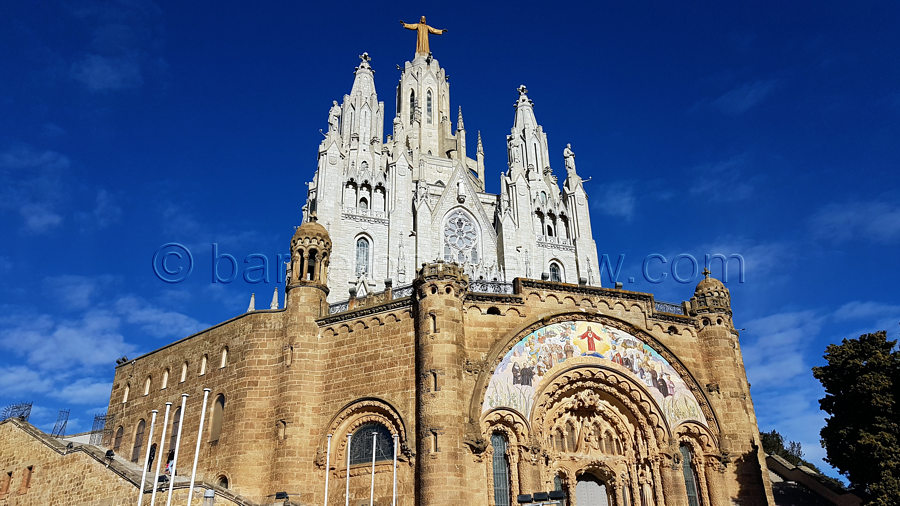 The church above is the Sagrat Cor - Sacred heart. When you are in Barcelona you might have noticed it on Tibidabo hill overlooking Barcelona, especially at night when the church is lit up and can be seen from many points in the city.

The basilica is called the Temple Expiatori del Sagrat Cor - the 'Expiatory Temple of the Sacred Heart' and was built by Catalan architecht Enric Sagnier. Construction began in 1902 and was completed in 1961 by his son Josep Maria Sagnier i Vidal: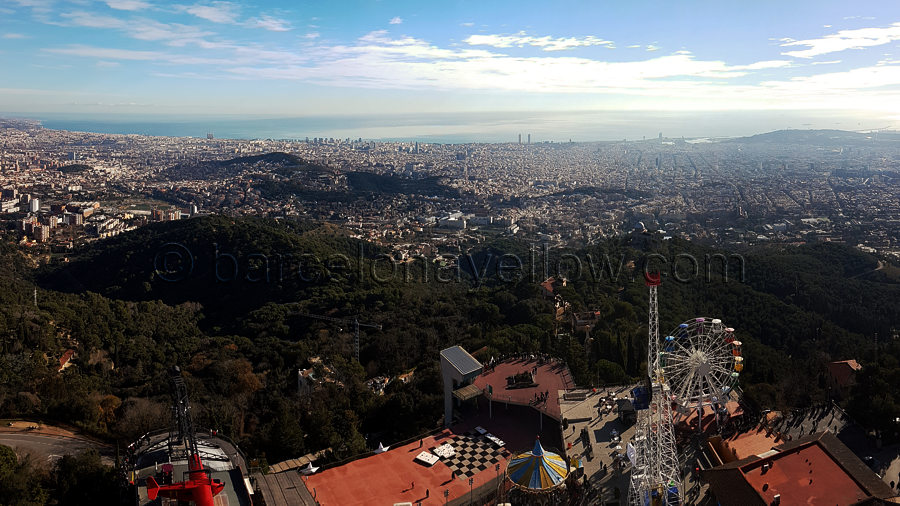 Parc d'Atracciones Tibidabo. There is a a fairground park on Tibidabo with wonderful traditional funfair rides including a small roller coasters and ferris wheel. Tibidabo also has vintage fairground rides. See how to get to Tibidabo funfair on Tibidabo hill. Parc d'Atracciones Tibidabo was built from 1899 to 1901 by chemist Salvador Andreu. It opened on 29th October 1901 and is one of the oldest operating amusement parks in the world with several of the original rides still in operation. There is a free Skywalk area where you can enjoy amazing city views. This was used as a location a few years ago by Woody Allen's hit movie Vicky Cristina Barcelona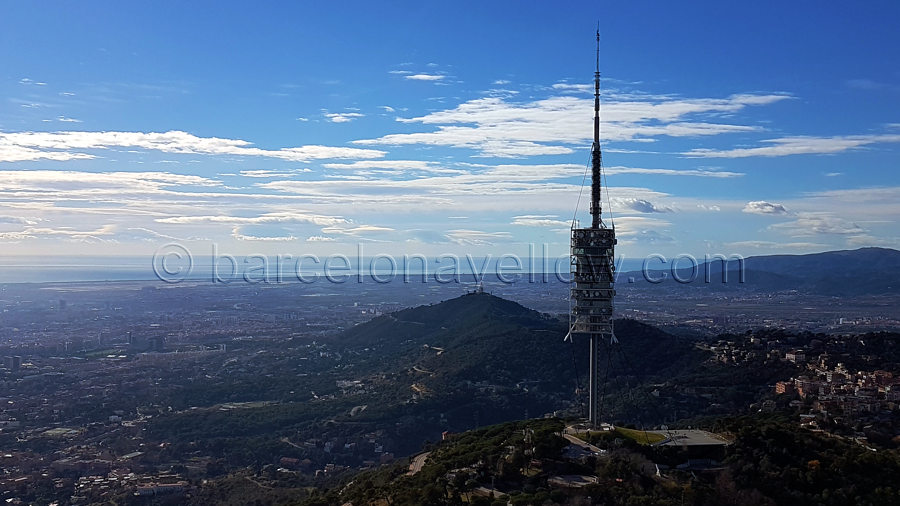 Torre de Collserola. Telecommunications Tower of Collserola Barcelona. It was opened for the 1992 Barcelona Olympic games. Collserola tower is 288 meters high and is located in the Collserola hills near Tibidado.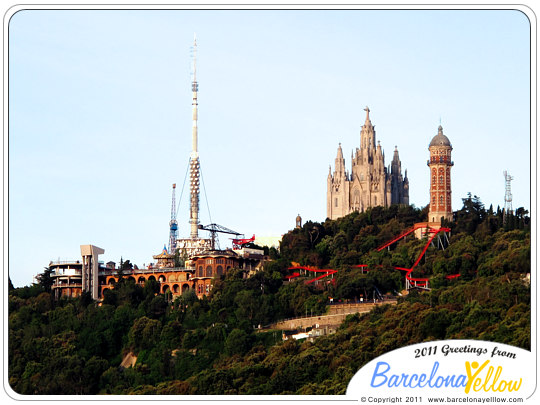 About Parc d'Atracciones Tibidabo
About Temple Expiatori del Sagrat Cor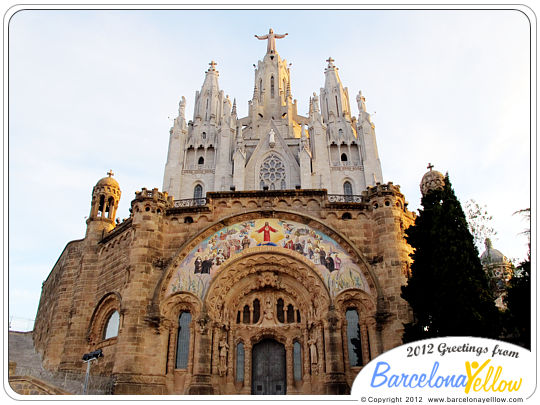 The vintage red Avió plane ride is one of Tibidabo's most iconic rides and has been in the air since 1928. It is a replica of the first aeroplane to fly commercially between Barcelona and Madrid.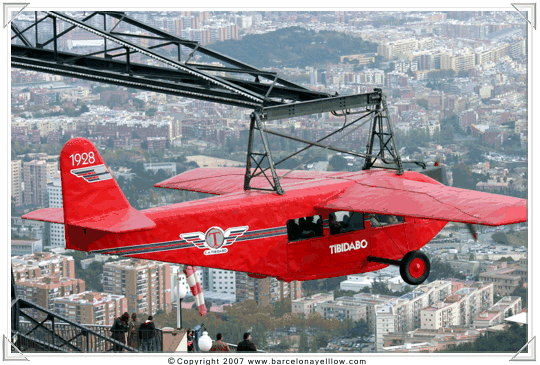 Tibidabo hill has the best views of Barcelona from the north-west of the city. Tibidabo is 512 metres (1,680 ft) high making it the tallest mountain in the Serra de Collserola hill range.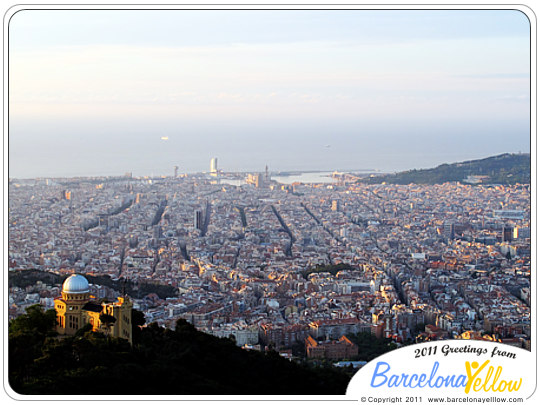 L'Observatori Fabra - Fabra Observatory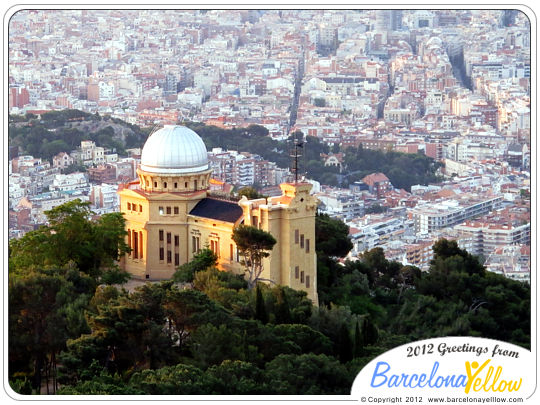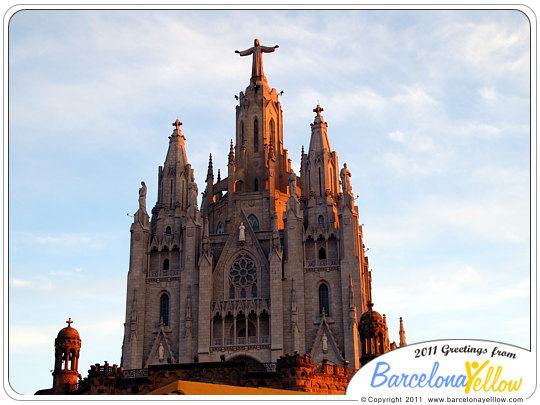 The Sacrat Cor church is crowned by a bronze stature of the Sacred Heart. The sculpture was made by Josep Miret in 1950 to replace the original sculpture by Frederic Marès in 1935, which was destroyed in 1936.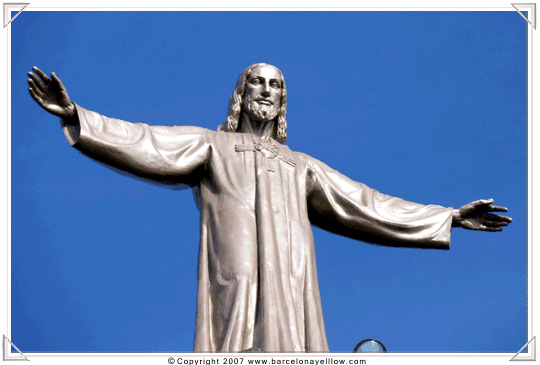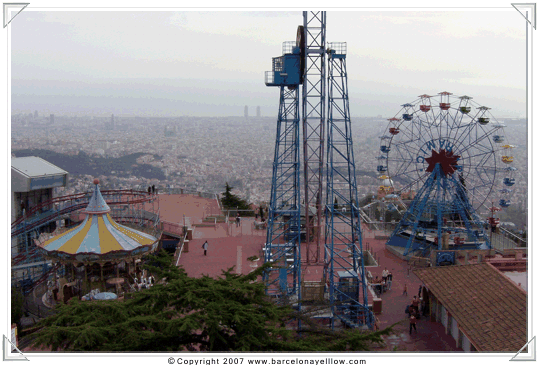 Below a vintage carousel from early 20th century at Tibidabo funfair.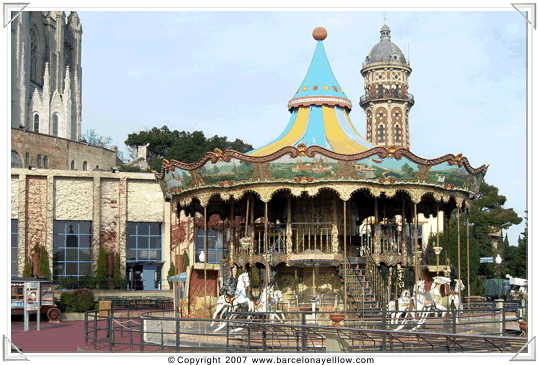 The origonal chapel of Sagrat Cor on Tibidabo hill still stands on the right side of the present basilica church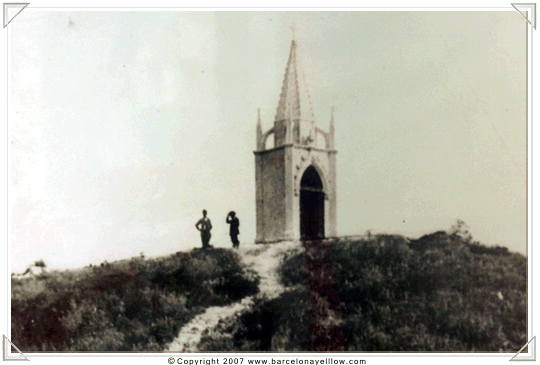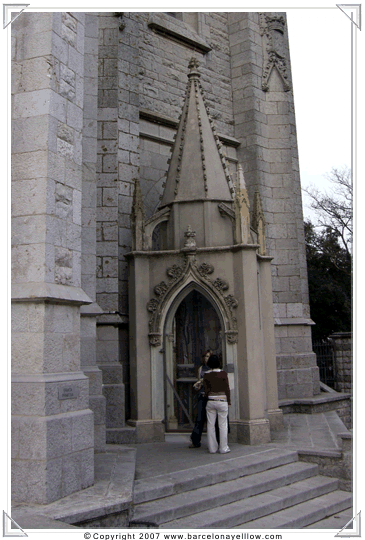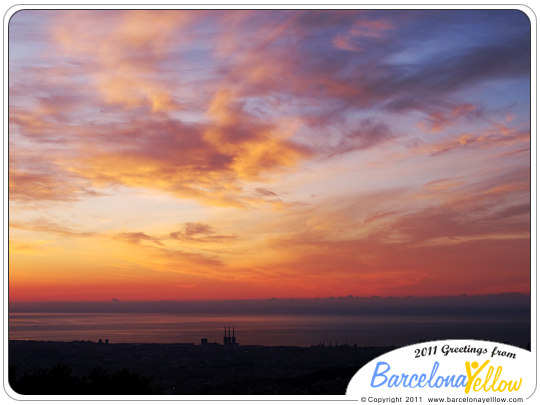 Views from Tibidabo of Barcelona's Eixample district and gothic area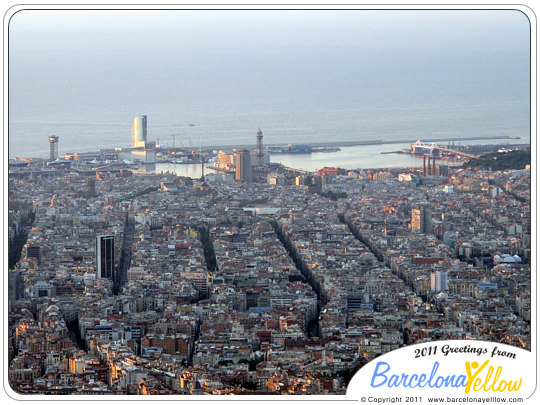 Barcelona photo galleries
Address Tibidabo Amusement Park

© Copyright Barcelonayellow.com.
Do not copy from this page without permission
All rights reserved


Last Updated on Wednesday, 05 September 2018 20:06