Barcelona & Spain coronavirus cases and rules

Updated July 2023

August 3rd 2023
Covid cases on the rise.
A Catalan news outlet reports that Covid-19 cases and hospitalized patients have been on the rise over the past few weeks in Catalonia, reaching numbers similar to those seen last winter. Read more

July 4 2023

Covid-19 is over in Spain
On Tuesday, July 4 the Spanish government issued a decree that the Covid-19 epidemic is now over in Spain and consequently mandatory use of masks are not longer needed in health centers, hospitals, pharmacies and socio-sanitary centers.


Number of Covid-19 coronavirus cases in Barcelona
Covid-19 case numbers Spain
Requirements for tourists entering Spain


Source: Official Spanish Covid-19 rules

Current Covid-19 rules for Spain. From October 21, 2022, the following travelers can enter Spain without presenting any kind of Covid-19 document/certificate:


Spaniards and EU citizens.
Duly registered family members of Spanish and EU citizens.
Foreigners residing in the European Union or associated Schengen countries (it is necessary to have a valid residence card).
Foreigners who have a valid long-term visa (no type C visas).
Foreign students who have the required visa and insurance.
Foreigners who are highly qualified workers, business people, elite sportspeople, health professionals and health researchers, transport personnel, seafarers and aeronautical personnel and diplomatic, consular representatives, personnel of international organization, military personnel and members of civil protection organizations traveling to Spain for professional matters.
Foreigners traveling for urgent humanitarian or family reasons, to be justified case by case.

In other words, the traveler groups listed above can enter Spain normally as it was possible before the Covid19 pandemic.

All other travelers to Spain not listed in the groups above, even though Covid-19 border checkpoints are no longer in operation, must still have one of the three following certificates:


Proof of vaccination: Documentation from the issuing countries' relevant authorities will be accepted starting 14 days after the final dose is administered, as long as more than 270 days have not passed since the administration of the final dose of the vaccine. For those under 18 years of age, proof of vaccination has no expiration date.
Negative COVID test: A negative Nucleic Acid Amplification test (PCR, TMA, LAMP, NEAR, etc.) taken within 72 hours of departure for Spain, or a negative rapid antigen test (RAT) taken within 24 of departure for Spain, will be accepted.
Proof of recovery from COVID: Documentation issued by relevant government authorities or by a physician a minimum of 11 days after the initial positive result via NAAT or rapid antigen test. This documentation will remain valid for 180 days following the date of the initial positive test result.

Travellers under the age of 12 do not need to present any COVID-related documentation to enter Spain.

Spain Travel Health – SpTH – and the associated form are no longer needed.


Use of Face masks

Mask are still mandatory when travelling on Spanish public transport i.e. buses, trams, trains, aeroplanes.

Mask are not mandatory inside stations or airports.

---

Update March 2022

Face masks are no longer required indoors from April 20th 2022. Face masks should however still be worn in nursing homes, hospitals, and on public transport
Find official information about Covid requirements to visit Barcelona here
Find official information about current Covid rules in Barcelona here

Update February 2022

Restrictions are being lifted and life is returning to normal. Visit https://es.usembassy.gov/covid-19-information/ for current guidelines

Update December 2021

A new set of restrictions has been announced to combat the spread of the Omicron varian.
Visit https://www.catalunya.com/info/covid for latest guidelines and restrictions.

This means that Barcelona will be very quiet for Christmas 2021 and once again the tourist and hospitality sector will face the brunt of the restrictions. Please get vaccinated to protect yourself and your community.

Update October 2021

Almost all of Catalonia's Covid-19 restrictions have been lifted. Almost 75% of Catalonia's population and 89% of Spains population are fully vaccinated. In Catalonia fewer than 100 people are in ICU care.

Read more here. See latest Covid numbers for Catalonia here https://dadescovid.cat

Update October 2020

Catalonia and Barcelona currently have a surge in Covid-19 infections. Bars and restaurants are closed. Masks still mandatory. Since 25/10 a new state of alarm is in place for all of Spain. Autonomous communities can make adjustments as they see fit.

In Barcelona there is a curfew from 10pm to 6am.


Update July 2020

Coronavirus cases are increasing slightly in Barcelona and Catalonia which has lead the local government to impose new restrictions in the Barcelona metropolitan area and other areas from 18th July 2020 for a 15 day period.

This is not a new period of total lockdown but appears to be a warning to citizens that total lockdown will follow, if the number of cases continues to rise.

In the new measures people are urged to avoid leaving home if possible; Only gatherings of 10 people are allowed; there is a new 50% capacity limit for bars and restaurants; cinemas, theaters, and other spaces close again and appointments are necessary to shop at stores providing non-essential item stores. For the time being libraries, museums and childrens summer camps stay open for now.

This is a without doubt major blow to Barcelona's tourist industry. The city was seeing a tiny trickle of tourists returning to Barcelona, but after this development most industry experts don't expect any significant return of tourism in Barcelona until 2021 at the earlieast.

Update July 2020

Latest news and numbers of cases in Spain:

10th July 2020. Our staff report that Barcelona is very empty and most shops in the terminals are closed. Some flights arriving but at the moment it looks like the first tourists returning to Spain are package holiday guests going to the summer resort areas for week long stays and not to Barcelona for city breaks.

We estimate that visitors levels will be low for the remainder of 2020 and perhaps not recover fully until mid-2021 or 2022

9th July 2020 Information for visitors to Barcelona and Catalonia.

From 9th July 2020 due to slight rise in Covid-19 cases and some local outbreaks the regional Catalonia government have made wearing of fask masks mandatory at all times for everyone from age 6 upwards (except on beach and during sporting activity)

Spain iwas hit very hard by the coronavirus as you probably know from the news but in May2020 after 7 weeks of very strict lockdown the curve flattended and now all of Spain is in the process of reopening and the numbers are low and under control, albeit with many small spikes.

Thank you to everyone in Spain for their community spirit and committment. It was quite an ordeal but many of us here in Spain believe the worst is now over.

From May here on this tourist website, will no longer list the numbers of active cases, deaths and recoveries as we did at the beginning of this crisis.

You can now find the updated numbers and maps by searching on Bing in a search for covid-19 cases Spain
The latest Spanish Covid-19 numbers are also available from the Spanish Ministry of Health here

...............


Pictures Barcelona lockdown Easter 2020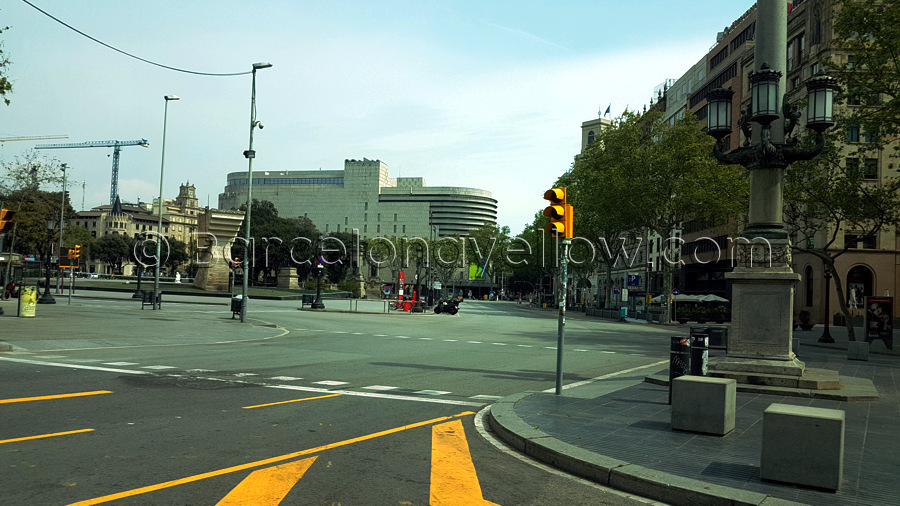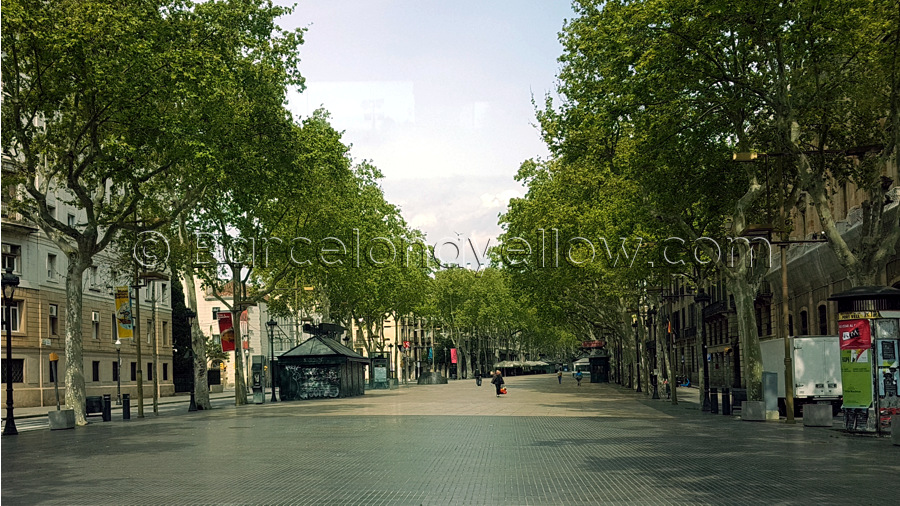 When will Barcelona be open for tourists again?

Good question. Hopefully things will start to get moving again by the summer and by Christmas there will be tourists in Barcelona again.

However the economic fallout of Covid-19 around the globe is enorrmous, so it might be 1 to 2 years before the economies recover and people are able to travel again on a regular basis.

Many of Barcelona's tourist visitors came in connection with cruises and the cruise industry might not recover for a longer period as it was particularly hard hit.


Update April 2020:

Friday 3rd April. The total lockdown and stay-at-home order is extended until 26th April 2020

16th March. Spain closes Spanish borders and restrict entry to Spanish nationals and residents from midnight Monday 16th March 2020.

The Spanish Prime Minister, Pedro Sánchez, has declared that Spain is in a state of emergency, "estado de alarma," for 15 days starting 14th March 2020.

A nation wide 24 hour curfew is in place and citizens can only leave their homes for essential purposes.

All commercial establishments (shops, gyms, ski stations, cinemas, theatres, nightlife, restaurants etc) except supermarkets and pharmacies and certain other services are closed in Spain from Saturday 14th March to contain the coronavirus spread.

The government has the powers to limit freedom of movement of people and vehicles and can ration goods and services, requisition belongings and even take over production in factories and industries.

The police and military are patrolling the streets to ensure that that citizens are complying with the home confinement curfew.

Private health centers will be used for general public.

16th March. Catalan president Quim Torra has tested positive for coronavirus and on 15th March his vice president Pere Aragonès also tested positive. Both are in isolation.

Photos Barcelona in lockdown
Ideas to get through in self-isolation

Failure to comply with emergency measures can be punished with fines from 100 to 600,000 euros and/or imprisonment from three months to a year, depending on the severity of the offense.

The Spanish central government have temporarily taken control of all Spanish regional police forces and relevant authorities to ensure a unified response to the coronavirus threat.

So officially from Monday 16th March, but actually in effect from Sunday 15th March, Spain is in total lockdown and there is a ban on all non-essential travel in Spain except necessary travel to work or to buy food.

Access to all the Barcelona beaches is prohibited which is signposted with a red flag

Please comply with this state of emergency decree as much as possible to help contain the spread of the virus and keep hospital beds available for the severely infected and other emergency cases.


Borders and flights
On 14th March 2020 flights are still arriving and departing at Barcelona airport and Spain's borders are still open in all regions of Spain.
Check flights with your airline and find latest news on Spanish airports twitter page https://twitter.com/aena - this is the official Twitter of 46 airports in Spain.
............

The situation is still very calm and there have not been any disturbances.

Thank you to all the wonderful people of Spain, including visitors, who are doing their best to get through this together.

All commercial establishments (shops, gyms, ski stations, cinemas, theatres, nightlife, restaurants etc) except supermarkets and pharmacies and certain other services are closed in Spain from Saturday 14th March to contain the coronavirus spread.


From Friday 13th March all schools and universities in Catalonia community of Spain closed affecting 1,8 million students and about 100,000 teachers.

Public transport in Barcelona and Spain has been reduced to a third of normal operations to help "slow down" society and help avoid large concentrations of people.

These measures are both to help prevent spread of the virus and to prevent the collapse of the public health system.

Tourists using public transport to be at the airport are advised to leave in good time. In our opinion, the best way to get to the airport is probably by taxi, or private transfer.

Some major tourist attractions in Barcelona will close temporarily including:

Sagrada Familia closed from Friday 13 March 2020,
Casa Batlló closed from Monday, March 16
Casa Vicens closed from Friday 13th March.

Palau Guell and the La Pedrera/Casa Milà houses have reduced visits to a third of usual visitor numbers.
Picasso museum Barcelona is postponing all family activities and there could be limitations on access.
Other major tourist attractions have closed or limited access and all major events are cancelled or postponed

Barcelona public parks have not been not been closed yet.


Barcelona coronavirus news and advice for visitors

Following the USA travel ban and other measures by the global community, there is no doubt now, that the Covid-19 global situation will affect all countries and that for tourists visiting Barcelona, it is no longer "business as usual."

At present the general situation in Barcelona still feels calm in Barcelona. There is no sense of panic, residents are generally not wearing face masks and Barcelona is going about its business in a calm fashion.

At Barcelonayellow.com we expect a significant drop in tourist visitors to Barcelona during the next 4 to 6 weeks and we hope thereafter that things will go back to normal.

At the moment most major Barcelona tourist attractions are closed or have limited access so visit to Barcelona are not optimal at the moment.


Advice for travellers

At the moment visitors in Barcleona and Catalonia should take the following general precautions:


wash hands thoroughly with soap and water
avoid touching one's mouth, nose and eyes
avoid close contact with people who show signs of respiratory problems
stay 2 meters away from people with symptoms of acute respiratory infections
cover their mouth and nose with tissues or with the inside of their elbow when coughing or sneezing
avoid sharing food and utensils

For visitors arriving at Barcelona airport please see the following notification from airport authorities


La Liga football games Barcelona

On Thursday 12th March it was announced that all football matches in Spain's top division, LaLiga, have been suspended for at least two weeks over fears of the spread of the coronavirus.

The Barcelona-Napoli football match on 18th March at Camp Nou stadium has been cancelled and all Uefa competitions, including Champions League and Europa League matches due to be played next week, have been postponed.

Princess Cruises have announced that they are suspending operations until May which will affect tourism in Barcelona.

The 2020 Barcelona Marathon scheduled for 15th March 2020 has been postponed until 25th October due to the ongoing coronavirus sitation.

Upcoming events such as the the Barcelona Beer Festival, Valencia Fallas festival and the Alimentaria food exhibition in April have been cancelled or postponed.

The Barcelona City Council has set up a coordination and monitoring committee to coordinate the evolution of the coronavirus in Barcelona.

The current recommendations in Barcelona are for people to carry on as normal which people are doing.

The Catalan health authorities request that people who suspect they might have the coronavirus infection call emergency number 061 for advice and instructions and do not go themselves to a hospital or medical center because they can infect others on the way.


How many Covid-19 cases in Spain in total

The total number of confirmed Covid-19 cases in all Spain is 4,500 as of 13th March. Most cases have mild symptoms.


How many deaths from Covid-19 coronavirus in Spain

As of 12th March there have been 84 deaths in Spain, mostly elderly and people in frail health

Scroll down this page for WHO health advice and myth buster information


What is official name of coronavirus?

The official name of the disease caused by the coronavirus is COVID-19.

The official name of the coronavirus is SARS-CoV-2.

The most commonly used hashtag at the moment is #coronavirus or #COVID19



WHO advice to avoid coronavirus

For travellers in general the best way to avoid contagion and spreading any virus according to WHO and Spanish health authorities is to follow these guidelines


frequent and thorough handwashing with soap and water orwith an alcohol-based hand rub.
cough into a tissue or sleeve, not into your hand.
WHO recommends not to wear a face mask if you are healthy. Only wear a face mask if you have coronavirus symptoms or if you are taking care of a person with a suspected infection.

BBC video - how germs spread
WHO - avoid Corona virus
WHO myth buster information

Hashtags: #coronavirus #COVID19


Related pages

WHO Coronavirus updates
WHO Coronavirus travel advice
How to improve your immune system

Disclaimer: Barcelonayellow is an independent tourist information website. We are not affiliated with Spanish medical authorities nor with the official Barcelona city website or tourist information office.

Please check your own government travel advice for travel warnings for visiting Spain and Barcelona and check with your own doctor with regarding to treatment and prevention of coronavirus Covid-19 infections and related diseases.


This page is sponsored by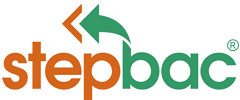 Stepbac® - a simple way to take back control of health and happiness
www.stepbac.com

and by




Photomemoirs - a fun and easy way to write memoirs
www.photomemoirs.co

© Copyright Barcelonayellow.com
Do not copy from this page without permission.
All rights reserved